Zaha Hadid Architects Chosen to Design Alien-Like Cultural Hub in UAE
Elliptical-shaped resident spaces, shopping districts, and more.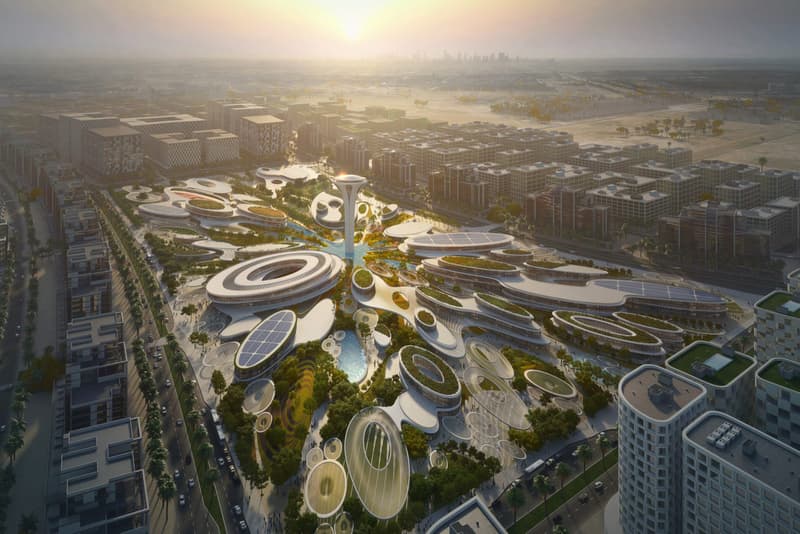 Zaha Hadid Architects was selected to design an immense cultural hub in the United Arab Emirates by lifestyle property developer ARADA. The hub will be situated on a sprawling development called Aljada that spans a whopping 17.5 hectares. Moreover, the establishment will house a total of 70,000 residents, 500,000 square meters of office space and 165,000 square meters for a high-end shopping district. As for the design, a series of elliptical buildings wrap around a sizable observation tower. The site marks the firm's first project in the country since Hadid's death back in 2016.
The design attributes of the project are equally as innovative as the sustainability methods for the development. According to designboom, a number of canopies sprinkled throughout the site will provide a livable microclimate for native plants and gardens. Not to mention, the elliptical buildings will also help transmit cool air throughout the development.
Visit Zaha Hadid Architects' official website to learn more about the Aljada development. Not long ago, Black Panther production designer relayed that the world-famous designs of Zaha Hadid had a major influence on the aesthetics of the film.