EXCLUSIVE: Behind The Music With Beshken and His New 'Closed Doors' EP
Get familiar.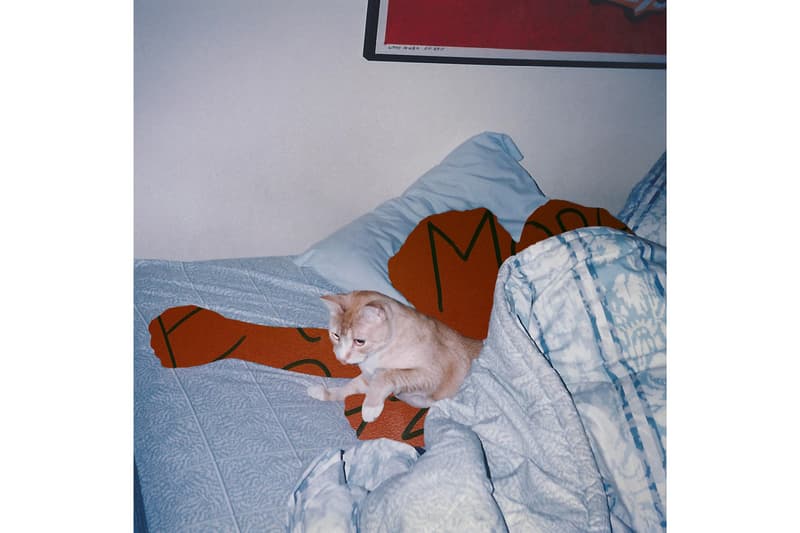 Music is always intriguing, especially when it comes by the element of surprise. Enter Beshken, the young NYU-producer who's been low-key dishing out some impressive mixes and original compositions over the course of 2015. For a young producer, he got an advanced musical ear, and you'll notice it after a few minutes of navigating through his SoundCloud is flourishing. We caught up with the burgeoning producer on his early musical beginnings, production styles and his latest effort, his Closed Doors EP which can been streamed below.
Who is Beshken?
Beshken is a projection of Ben Shirken's inner self. He ain't playin'.
When did you get your start in music?
I started playing guitar around 12 years old, but I really started to get into electronic music when I saw Flying Lotus play at Coachella in 2012. It was such an incredible show, and I found out about Ableton Live as he projected his laptop screen with Live running as visuals. I take so much inspiration from that guy. I came back from Coachella, bought a MIDI keyboard and an interface, and I haven't been able to stop making music since.
Do you prefer remixes over original cuts?
I enjoy making original music more because I am generally a lot happier with the outcome. Creating something that I can call 100% my own makes me feel like a more legitimate artist.
Thoughts on advantages or disadvantages one might have as a "bedroom producer."
I'm not sure if I would call myself a "bedroom producer" because I make music both in a studio and in my dorm room. I go to music school in New York so I have access to all of the studios at NYU with really nice outboard and analog gear. Although, I did get my start as a bedroom producer, so I would say that a major disadvantage is getting a really good mix in a room that isn't soundproof, and an advantage would be that it is so damn convenient to roll out of bed and get to work right away.
With so many new producers coming out, how do you stand out above the rest?
Right now, I am working on recording real instruments and vocals in my original music to make my live shows more interesting and interactive. I just sold out my EP release show at Knitting Factory in Brooklyn and got a band together to play all of my new stuff. I think live performance helps me to engage the audience.
What's in store for 2016?
Way more original music and shows, a website, music videos, and some other lil surprises. ;)
Are you currently doing anything outside of music?
I go to NYU so when I'm not making music, I'm usually studying or doing homework. I'm also trying to start a collective of artists and book shows in Brooklyn. Luckily, music school consists mainly of reading about Kanye's marketing strategies and recording covers of old Patti Smith songs, so it's not too bad. Balancing school and music is one of the most challenging things I have ever had to do, but I've learned to make the most out of my free time.
Any special projects or news you can share with us?
I just finished filming a music video for "Faceless," the single off of Closed Doors, which should be out in the next few weeks. I've also been working on a good amount of hip-hop stuff with my friends Gus Dapperton, Ian310, and Elijah Banksy, so expect some wavy stuff in the near future. OH, and I've been practicing my singing recently so I'll leave that out there.
If you weren't producing, what would you be doing?
Probably doing something else creative. I've been getting really into photography lately and I'm thinking about getting a DSLR to fuck around with. After filming the music video, the visual arts have become a lot more appealing to me. Learning how to mesh audio with visuals has opened up a whole new world of exploration.
Final words?
Closed Doors is a lot more than just an EP. It is a multi-faceted project supplemented with vinyls, visuals, and live performance. Releasing something in this fashion forced me to break out of the SoundCloud producer mold and grow a lot. This takes a lot more extroversion than I am used to but at the same time makes what I do a lot more rewarding. While recording this project, I thought about the music that I wanted to make rather than what I thought would bring me the most attention.
With this release, I am attempting to liberate a part of me that is hidden behind my own closed doors.
Keep up with Beshken's music on his SoundCloud and Bandcamp.