Bruno Mars and Cardi B May Be Going on Tour Together
This was bound to happen.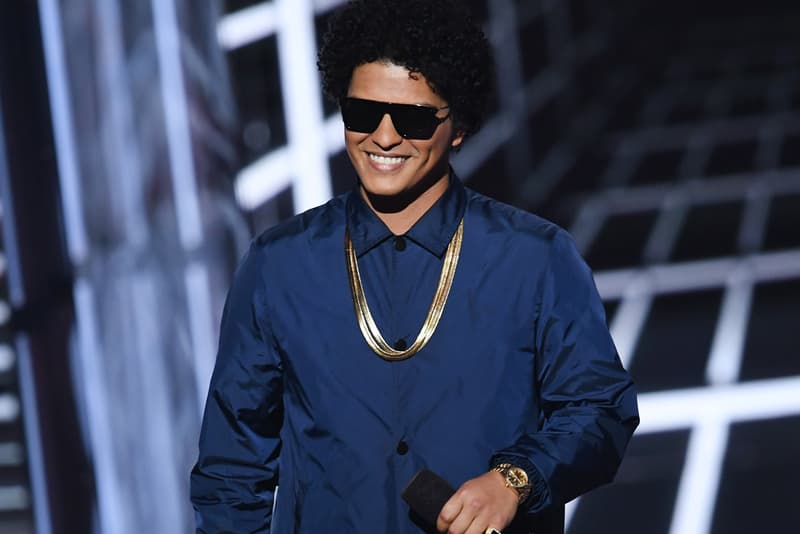 Bruno Mars hinted that he's planning on going on a celebratory tour after snatching multiple Grammys awards, including Album of the Year, for his 2016 LP 24K Magic. He also voiced his wish to bring Cardi B on the road with him: "Annndddd…what if I told u imma bring my lil sis @iamcardib on tour so we can really turn your city upside down! Make this finale a party," he tweeted. Cardi B later responded to Mars' Tweets on Instagram, writing that the idea is great.
The two artists initially connected for the remix of "Finesse." The record, along with the video, has garnered tons of praise and it looks like Bruno is looking to capitalize on that.
The official tour announcement is set to be revealed soon.
In addition to the Album of the Year honor (which most certainly should have gone to Kendrick Lamar's Damn), Mars' 24K Magic won Best R&B Album and Best Engineered Album Non-Classical. Mars and Cardi hit up the New York City awards ceremony to bring the '90s-heavy vibes of their "Finesse" remix video to the stage.
A celebration must commence!!

— Bruno Mars (@BrunoMars) February 2, 2018
What if I told you I wanna do one more U.S tour so we could celebrate 24k Magic together one last time…..

— Bruno Mars (@BrunoMars) February 2, 2018
Annndddd…what if I told u imma bring my lil sis @iamcardib on tour so we can really turn your city upside down! Make this finale a party!!

— Bruno Mars (@BrunoMars) February 2, 2018