Steve Aoki and BTS Combine for "Waste It On Me"
This record could be huge.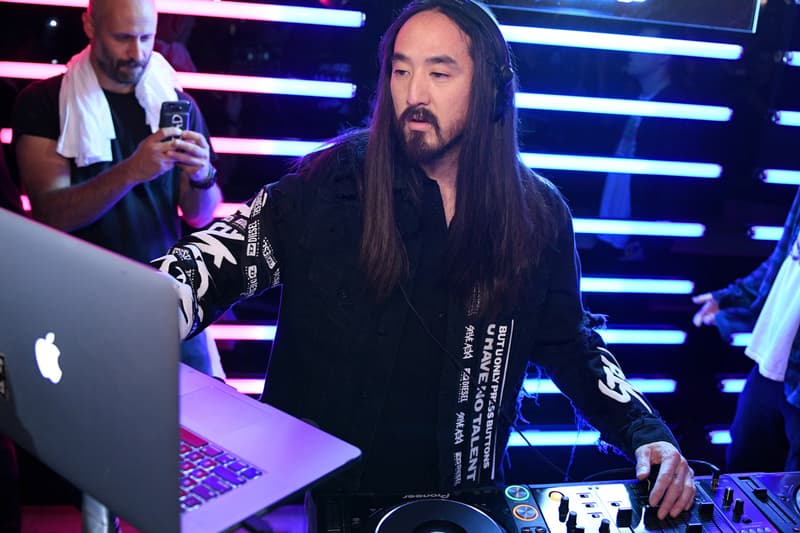 Korean septet BTS and Steve Aoki link up for the third time for a new song titled "Waste It On Me," BTS' first song that is entirely in English. On the record, BTS express their desire to be in their significant other's life. The collaboration is something that Aoki is proud to share to the world. The song will be released on Aoki's upcoming Neon Future III album, set to drop on Nov. 9.
"I'm so psyched to share this collaboration with one of the most exciting and inspiring group of guys I've met in the past few years," said Aoki in a statement. "It's an absolute honor to work with them once again on 'Waste It On Me.' I can't wait for my fans to hear what's in store for them next on this third installment of Neon Future."
"We're happy for this meaningful and heart-felt collaboration," said BTS. "The song is just so amazing, we really enjoyed working on it. It's our first song that is entirely in English. It was refreshing and fun to record the song. We hope this would be a good present for our fans."
BTS and Aoki previously collaborated on "Mic Drop (Remix)" with Desiigner and "The Truth Untold" from BTS' No. 1 album Love Yourself: Her.