NCT 127's New Album 'Regular-Irregular' Is a Coming-Of-Age Story
The group speaks to Hypebae about their new album, breaking into the U.S. and individuality.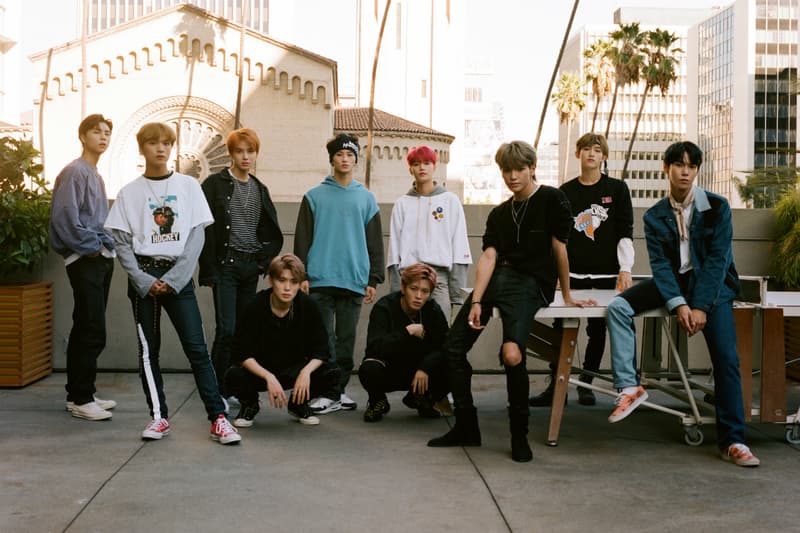 K-pop group NCT 127 — a 10-member group comprising of Taeil, Johnny, Taeyong, Yuta, Doyoung, Jaehyun, Winwin, Jungwoo, Mark and Haechan — sat down with HYPEBAE to discuss their new album, Regular-Irregular. Formed on the basis that Hallyu or the Korean wave should be "localized" experiences, NCT contains not one but multiple subunits to be based around the world. NCT 127, and the second sub-unit to be born, made its debut in 2016
Though based in Seoul, NCT 127 also looked to North America, debuting earlier in the year. Apple Music named them its next "Up Next" artist and last week, the group debuted an English track, "Regular," on Jimmy Kimmel. With sounds that combine the pop, R&B, hip-hop and Latin trap we've come to know, one also senses that Regular-Irregular would equivocate to the group's coming-of-age story, one born into a mold but grew into something that could only be wholly described their own.
DOYOUNG on what NCT 127 hope to show the U.S. about Korean music:
I want to showcase our performance and sound. Our music style can be described through its endless possibilities – we are always trying out new genres. And with all those genres of music, we will always pair the music with performances. I want the world to see that NCT 127 is a group that can pull off almost any type of music or performance.
JOHNNY on what NCT 127 looks up to in the U.S.:
We all have different artists that we like and get inspired by. We constantly show each other new artists we discover but one person we all agree on is DJ Khaled! We actually got to video chat with him not too long ago. We were so star-struck and basically talk about him in almost every single interview we've done!
Read the entire interview here and listen to their album, Regular-Irregular, which is out now.