Alexandre Arnault Teases Upcoming Virgil Abloh x Rimowa Collaboration
The Off-White™ founder is putting his own spin on the luxury travel accessories.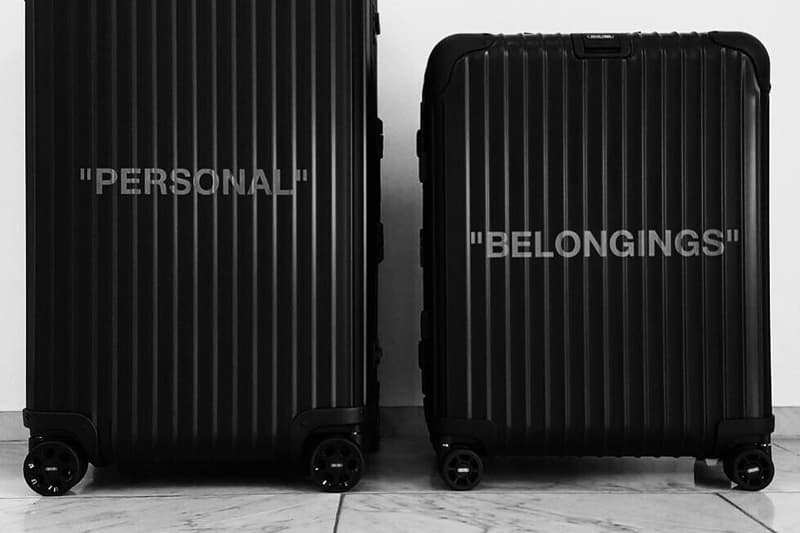 From the recently announced collaboration with Jimmy Choo to helping Lil Uzi Vert with a variety of things for his debut studio album Luv Is Rage 2, it's been a busy few months for Virgil Abloh. The Off-White™ founder doesn't look to be stopping anytime soon, however, as the first images of his latest collaboration have begun to surface. Over the weekend, Rimowa co-CEO Alexandre Arnault took to Instagram to tease his brand's upcoming project with Abloh. Known for some of the most luxurious travel accessories in the world, the image shared by Arnault features two different sized Black Topas Stealth multi-wheel models bearing the text "PERSONAL" and "BELONGINGS" in capital letters and within quotation marks, a design trait we've seen before from Abloh.
With no other information given, we'll be sure to keep you in the loop in regards to pricing and availability.