HUNTR Returns With Rap-Rock Song, "Live A Lie"
Something different for your ears.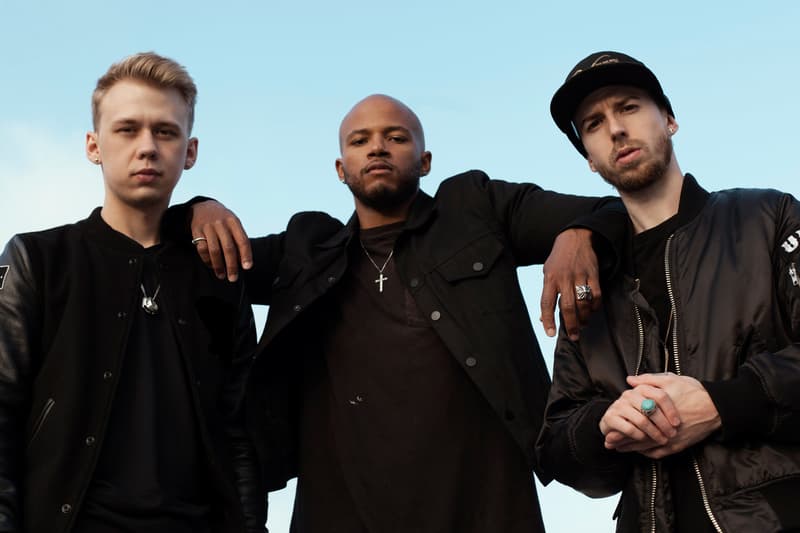 HUNTR, a "group of guys who came together on a mission to disrupt music," has returned with a new song titled "Live A Lie." The trio, comprised of Gilbere Forte, Boris Likharev and Nick Audy, reveal that the track is about the confrontation of the "harsh reality of surviving the bitter end of a relationship" and "accepting that it's for the best."
The melancholically hopeful themes are brought to life by Gilbere delivering impassioned vocals, Boris's distinguished synths, 808 basses and Nick's hard-hitting drum-work. The song then builds up to an explosive, almost symphonic finale — sonically reminiscent of 2000s' hard-rock. Think YeezusKanye West meets Minutes to Midnight Linkin Park meets The Resistance Muse. Listen to the track below.