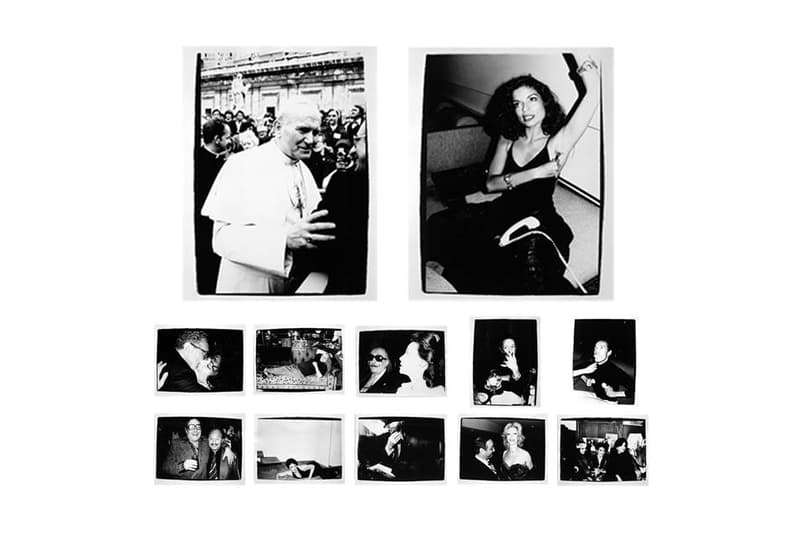 A Rare Portfolio of Andy Warhol Photographs Has Hit the Auction Block
Featuring twelve signed and individually numbered shots originally released in 1980.
---
Warhol fans, listen up: an extremely rare portfolio of the iconic artist's photographs has hit the auction block. Originally released in 1980, Photographs (complete portfolio of 12 works) is a perfect example of the way in which Warhol captured the downtown scene of New York City in the 1970s and 1980s, "when life was an endless party." So what makes the photos so special? Not only does the set feature candid shots of the likes of Pope John Paul II, Henry Kissinger, Elizabeth Taylor, Jacqueline Onassis, Truman Capote, Salvador Dalí, Tennessee Williams, Bianca Jagger, and Liza Minelli, but, as artnet points out:
The portfolio was published by Galerie Bruno Bischofberger in Switzerland in 1980 in an edition of 250, and rarely comes up at auction. Typically the Warhol photographs that come up at auction are 8" X 10" prints that are not signed, but are only authenticated by the foundation. The prints in this portfolio are each 16" x 20" prints signed on the verso by Warhol, which is unusual for his photographs.
Originally part of the collection of New York society photographer Patrick McMullan, Photographs (complete portfolio of 12 works) — number 207 out of 250 — is available now through June 29 on artnet and is expected to fetch between $100,000 and $150,000 USD.