A First Look at the Thames x Palace 2017 Spring/Summer Decks
Releasing very soon.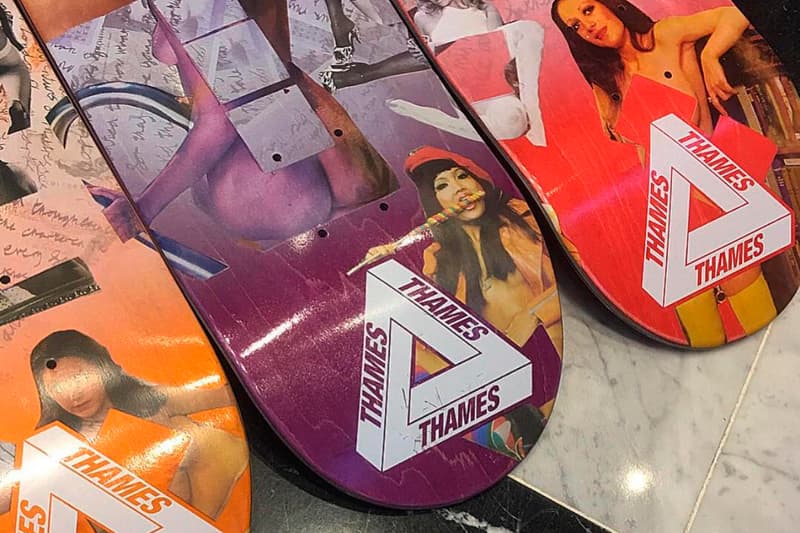 After dropping the lookbook for Thames' 2017 spring collection, Blondey McCoy took to Instagram to tease the upcoming release of Thames x Palace decks. Part of Palace's 2017 spring/summer deck range, the co-branded branded decks feature Thames tri-fergs and Palace's signature colorful graphic designs. Retailing at £46 GBP (approximately $57 USD), the Thames x Palace 2017 spring/summer decks will be releasing March 31 online and in store.
For more skate decks, check out Fucking Awesome's latest deck for 19-year-old skater Sean Pablo.