Guillermo Andrade on Design, Learning English From Wu-Tang & Sneaker Obsessions
The 424 designer reflects on his streetwear identity.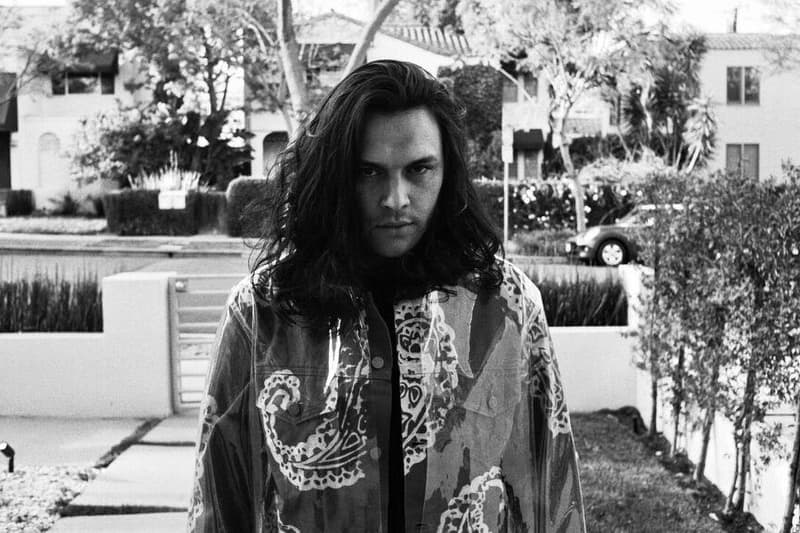 Guillermo Andrade is one of streetwear's most notable figures today and Interview magazine recently sat down with the creative. Not only is he the brain behind the concept shop FourTwoFour on Fairfax in Los Angeles, he's also the designer for the 424 clothing line.
In this latest sit down, Andrade drops some truths about how he first learned English listening to Wu-Tang as an immigrant from Guatemala. He also divulges on his views on design, creating a capsule for Barneys New York and L.A.'s ever-changing streetwear scene. Read some of the talk's excerpts below and read the full article on Interview:
Since you're L.A.-based, what was it like designing for Barney's, a brand that so closely identifies with New York?

ANDRADE: When I moved to the states all of the stuff that I learned about the culture that I started to really like in New York was from so far away, I saw it in magazines. I started learning and speaking English, listening to Wu-Tang 18 years ago and stuff like that. For me, the quintessential cool was always New York. As much as I am a Cali person, New York has always been at the soul of all of the things I thought were cool.

When you start a new collaboration, do you prioritize your needs and your aesthetic?

ANDRADE: I actually think it's the opposite. I recognize like-minded people and talent that I may not have. I see where their strengths are and if it's something that feels good, I let them do their thing. If I think your shit's fresh, like, I will either hunt you down to sell it at my shop or if it's within the dialogue of the 424 collection, I'm going to ask you to do something for it, let's put you in 50 shops. I want to do that for people. And I've never been afraid of taking risks. I do what I like. If I won't wear it, we're not selling it. So that's the barometer. That's how I choose brands for my shop and that's how I decide who I want to collaborate with.

How would you describe the streetwear scene in L.A. right now?

ANDRADE: Well, when I first came to L.A. it was the unrelenting rule of skate culture. They're making all the money. I mean the energy was only around that. If someone wore Rick Owens on Fairfax, people were like, "What the fuck?" There's a lot more culture now to go around and you can pull from so many different places and if the meeting point is L.A. then even better. It's really turned into a totally different environment where I don't get hate mail for $100 T-shirts anymore [laughs].