Why a Tom and Jerry Fashion Collaboration Is Long Overdue
A game of cat and mouse that spans 75 years.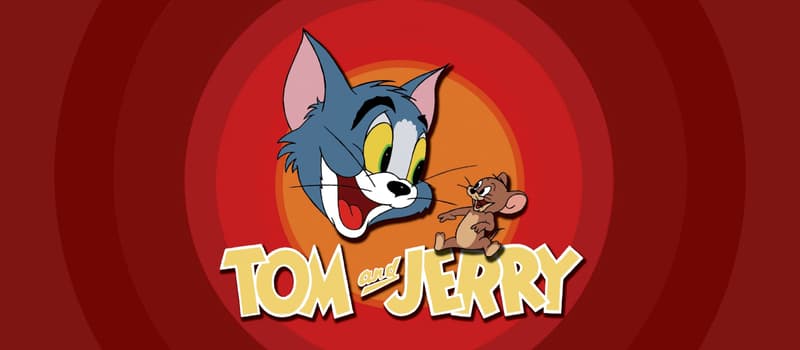 Those that are not so deeply rooted in the subcultures referenced in streetwear may often wonder what compels seemingly obscure collaborations. Whether it be a capsule dedicated to the work of an iconic artist, or the co-branded anniversary of a cult-film classic, these efforts are often made as a homage to products of America's rich pop culture. Some of these brands have held onto success for nearly 100 years and for fashion labels, acquiring a collaboration with these heritage brands is a goal to strive for, allowing them to add to a century-long legacy. Streetwear collaborations have previously featured characters from the golden age of animation like Mickey Mouse, Popeye, and Bugs Bunny, but somehow Tom and Jerry missed their mark. These two anthropomorphic house pets have been engaged in a never-ending game of cat-and-mouse since their creation, and finally we see the beloved duo appear in Supreme's latest fall/winter season.
Early Days of the Animation Industry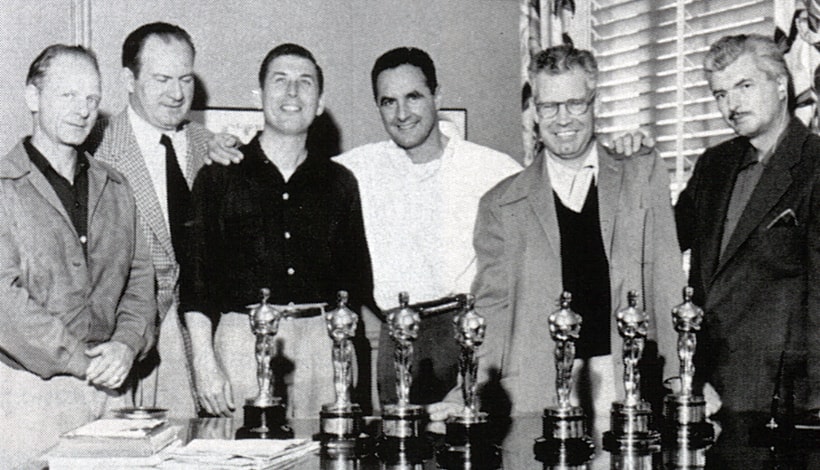 During the 1930s, various animation houses were racing to invent new characters through short stories, urging studios like Warner Brothers, Fleischer Studios and Metro-Goldwyn-Mayer to compete with the blossoming success of The Walt Disney Company. A male-dominated industry at the time, these studios followed a strictly structured hierarchy surrounding the lead animators of the project. Since this was long before the digital age, celluloid animation techniques used at that time was a tedious process, requiring full teams (mostly women) completing the medial tasks like inking, painting and drawing the in-between frames. This was a thriving industry, with many careers in animation established by working on projects at these studios.
Character Inspirations
Fast-forward to the 1940s, MGM was struggling to compete with the success of Disney's Mickey Mouse, which was causing a lot of movement within the studio, ultimately pairing a storyman by the name of Joseph Barbera with a director named William Hanna. This partnership would last 60 years, built upon the foundation of success from their first cartoon, Puss Gets the Boot, a story that featured "Jasper Cat" and "Jinx Mouse," who served as the backbone for Tom and Jerry's creation. The short was nominated for an Academy Award for the 'Best Short Subject' in 1940, but lost to The Milky Way — which was another MGM production, so the studio considered it a victory over Walt Disney.
The Production Team
Following the success of Puss Gets the Boot, Hanna and Barbera proceeded to produce 114 more shorts based on the rivalry between Tom, a grumpy house cat; and Jerry, an adorably pesky mouse. The duo was clearly a hit for MGM, attributing their success to the production team that pieced each short together frame-by-frame. The process would begin with a crudely sketched comic strip by Barbera, which was brought to life by Hanna and a team of animators that included Jack Zander, Pete Burness, Kenneth Muse, and Irving Spence. Each with their own extensive team of assistants, they were each able to bring strengths and personal flair to the animation in various scenes. And as big names like Ed Barge and Tex Avery joined production, it was clear that they were helping to evolve the characters by way of small changes including the simplification of lines, and the implementation of blinking eyes. But the animation was only half of what made Tom and Jerry an iconic cartoon, as the score work of Scott Bradley set the playful tone through a combination of smooth jazz and classical music. The score and sound effects enabled the two silent characters to interact, appearing to have lively conversations through gesture and sound.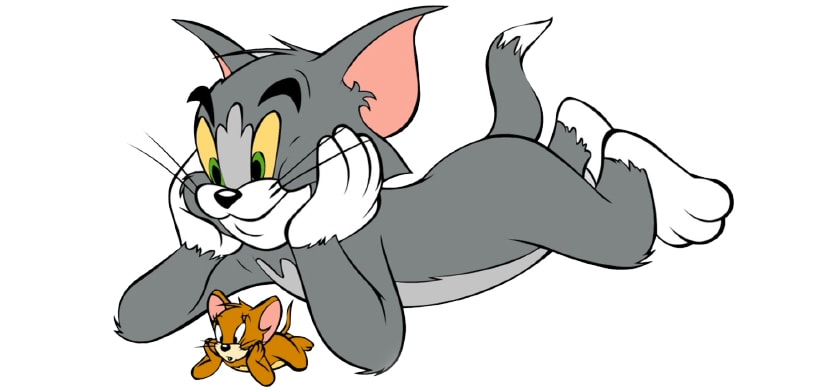 In 1958, the original run directed by Hanna-Barbera and their team of golden animators would come to an end, winning seven Academy Awards during that time. But the characters would eventually live again through the reimagining of new show-runners, which would bring some big changes to the interactions and settings that take place. From the unfavorable 13 episodes created by Gene Deitch in 1961 to the Tom and Jerry Shorts that were made by Chuck Jones in 1963, some changes took them out of the backyard and placed the two characters into completely wild settings. Due to studio acquisitions and changes in ownership, Tom and Jerry saw many incarnations after the original run, falling back into the hands of Hanna-Barbera multiple times. The two original creators got a chance to produce new content again in 1975 with the Tom and Jerry Show, which featured an art deco style, and again in 1990 with Tom and Jerry Kids, which took on the '90s trend of reimagining characters as children.
The Value
Out of all the cats and mice that have appeared in cartoons, what makes Tom and Jerry such an iconic set of characters is how they exemplify the dichotomous relationship between the two species. Tom is the naughty house cat that is never trying to actually kill Jerry, but constantly toying with him in a catching-and-release manner that has a sense of omnipotence to it. Whereas Jerry is a shy and clever mouse that serves as the protagonist and most often a victim, reacting to the treatment that is forced upon him. These two exist as parts of a household in an almost sibling-like relationship, spending each episode chasing and torturing each other like a scene out of Malcolm in the Middle. Besides Tom and Jerry, Spike the bulldog serves as another recurring character, existing as the oldest brother — a powerful third-party entity that keeps Tom in check, protecting Jerry from his wrath. Other lessons are taught through visitors, typically in the form of other cats and rodent-like animals. When an episode features a visiting character, we repeatedly see Jerry or Tom help each other out, many times to reestablish the natural order of the household. They are almost protective of each other, like nobody else is allowed to partake in their tortuous rivalry. Despite the over-the-top violence that would never air in today's sensitive era of entertainment, these two animals share a mutual understanding that they are, for all intents and purposes, stuck together forever. This show teaches its youthful audience much about overcoming adversity, bullies and how to be cunning enough to make it out of any scenario. While Tom is larger than Jerry, these battles sometimes seem like David and Goliath, with Jerry using his size advantageously, using his wits to outsmart the cat.