Meet the Team Looking to Revive Band of Outsiders With a New Streetwear Aesthetic
BoO will make its return at NYFW in September.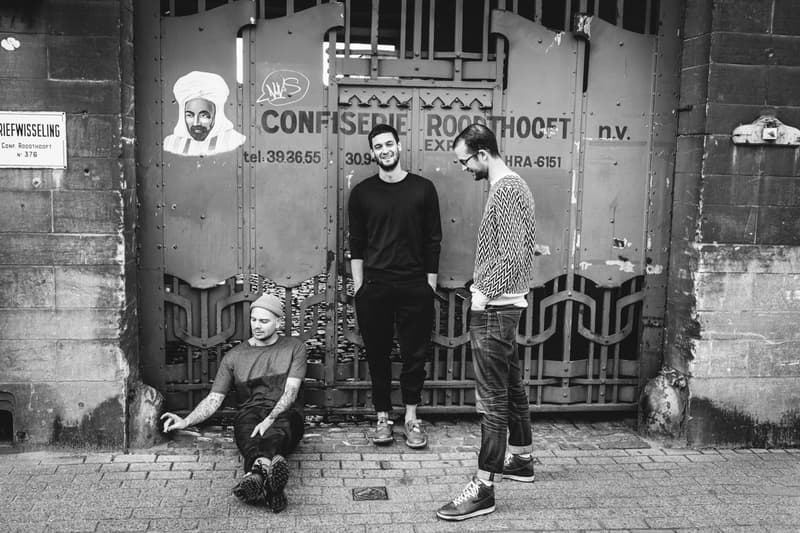 Meet Niklaus Hodel, Matthias Weber and Florian Feder; these guys have been hired by CLCC — a Belgian Fashion Fund — to help revive menswear brand Band of Outsiders. As you may know, the brand shuttered its doors early last year due to outstanding debt, although the brand was still very popular among fashion's elite at the time.
The aforementioned trio attempting to restore the brand are no strangers to the industry. They founded the men's shoe line WHF in 2012 after studying together at Antwerp's Royal Academy of Fine Arts. Their experience in apparel includes designs for Dries Van Noten, Kim Jones at Louis Vuitton, and H&M, among others.
In their Business of Fashion exclusive, Weber states "It was quite quick that we clicked as a group. There's just not so many people in fashion school who want to go to sports bars in Antwerp to watch football games." Which is an interesting tidbit, considering the brand's longstanding heritage of refined, business casual menswear.
The trio plan to maintain California's influence on BoO, however it won't be a copycat of the original label and its first decade of designs. As teenagers absorbed in '90s skate culture, Hodel, Weber and Feder plan to add subtle nods to streetwear in their forthcoming collections, such as a suit thats features flyaway track pants rendered in a high-twist wool.
For more on Band of Outsiders and its new creative team, check out Business of Fashion's piece here, ahead of the brand's return to New York Fashion Week in September.