Pen & Paper: Stephen Palladino aka GOOD AND SHIDDY
You can't pigeonhole this artist.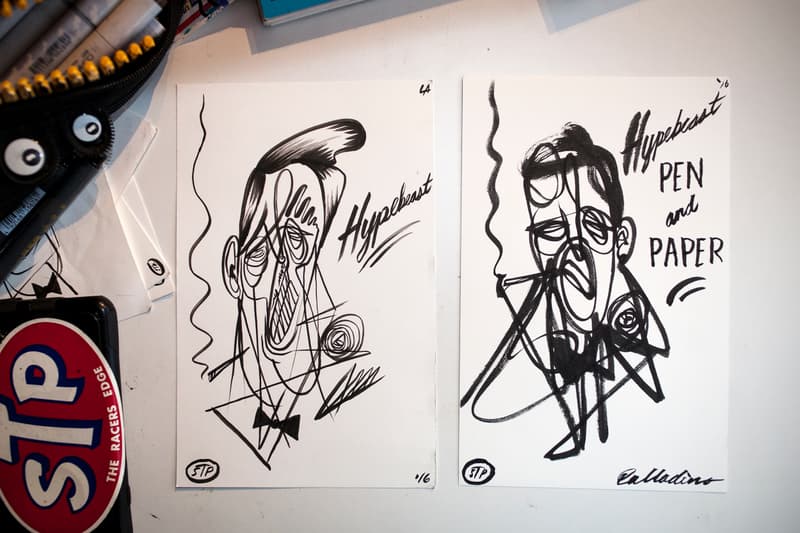 1 of 18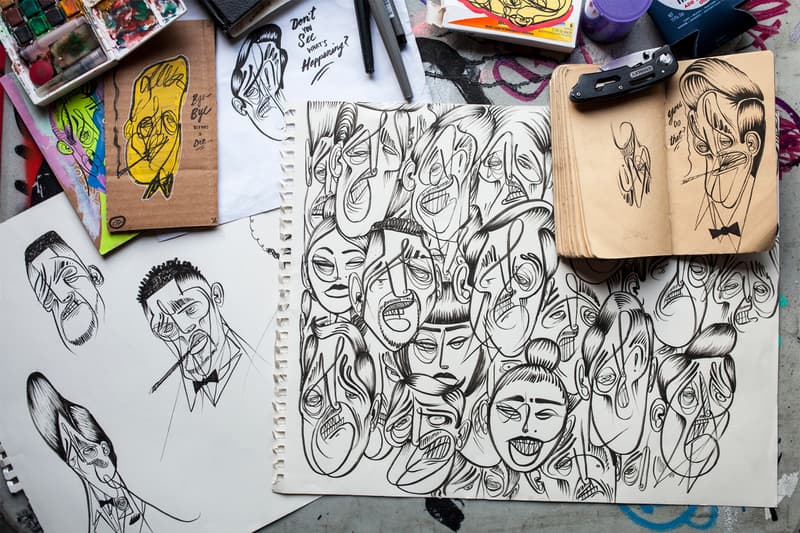 2 of 18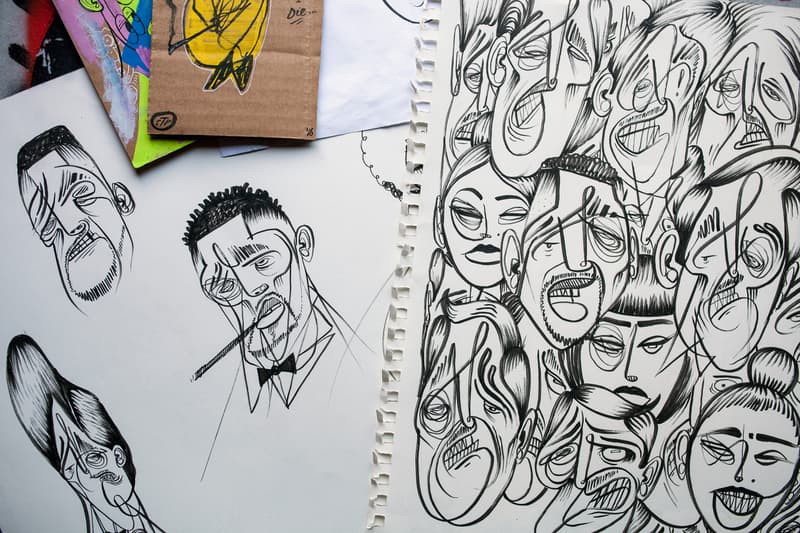 3 of 18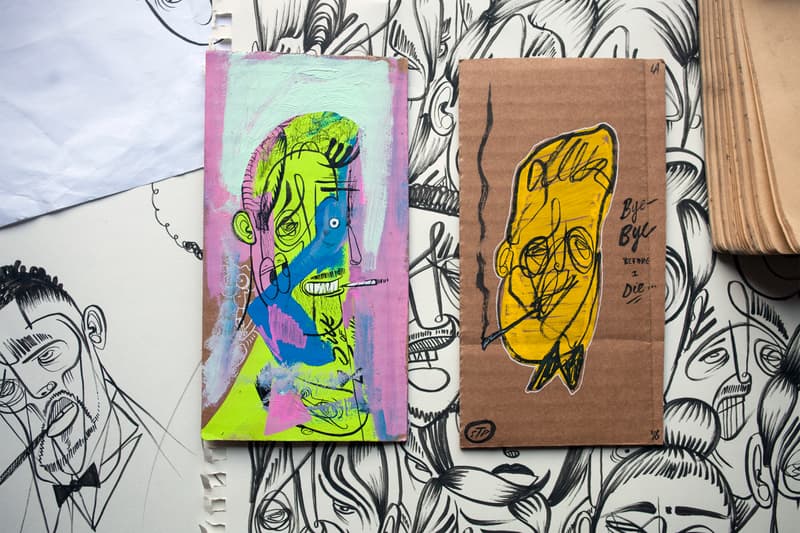 4 of 18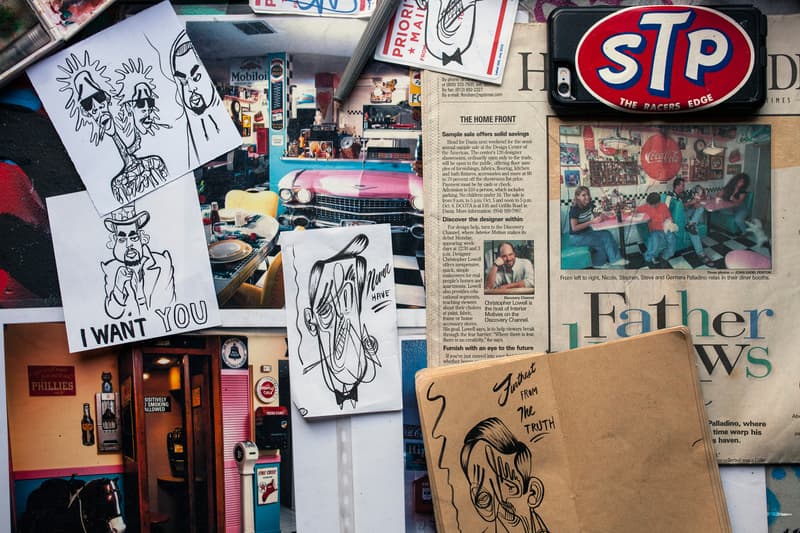 5 of 18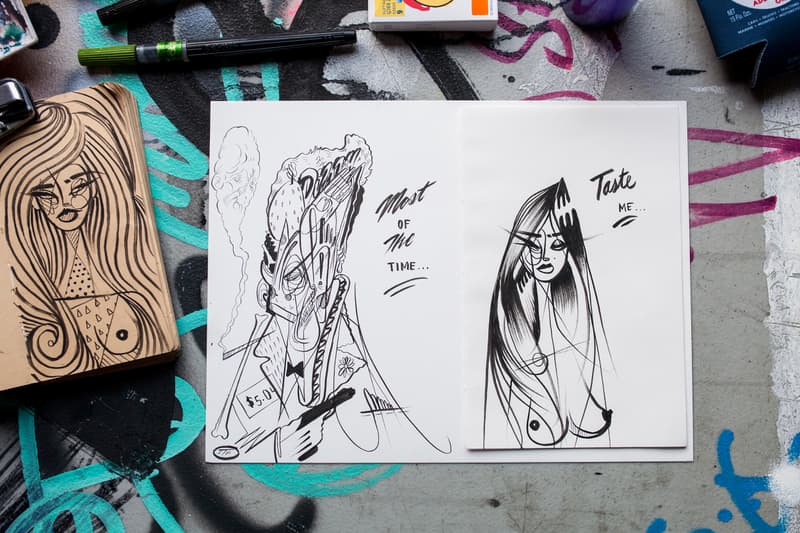 6 of 18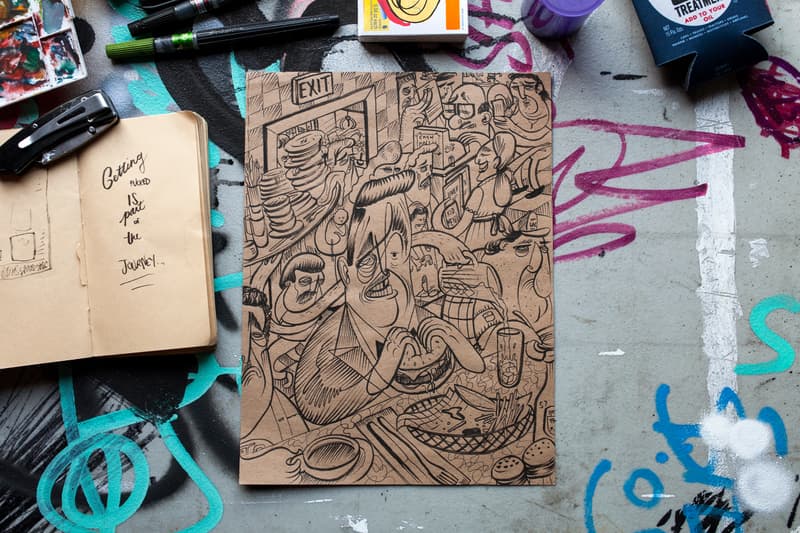 7 of 18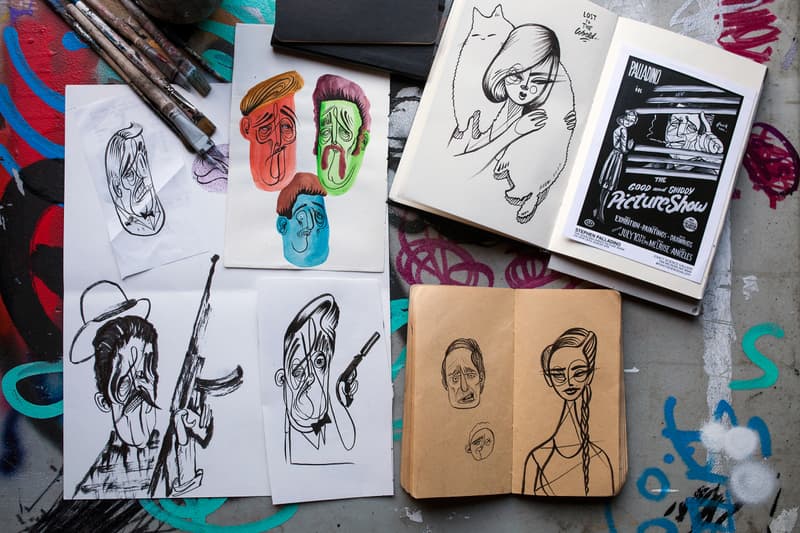 8 of 18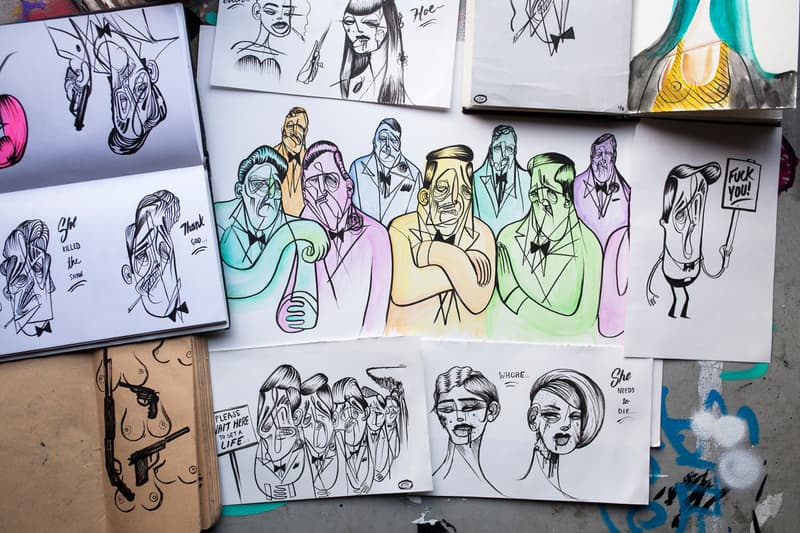 9 of 18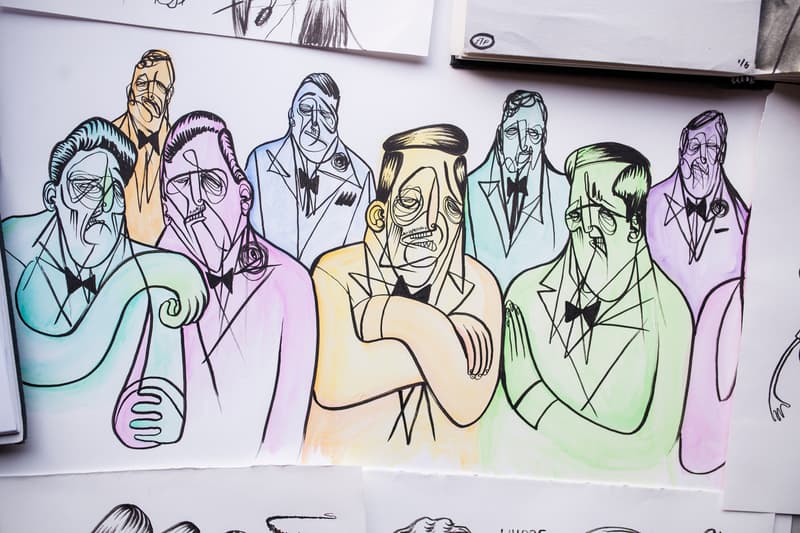 10 of 18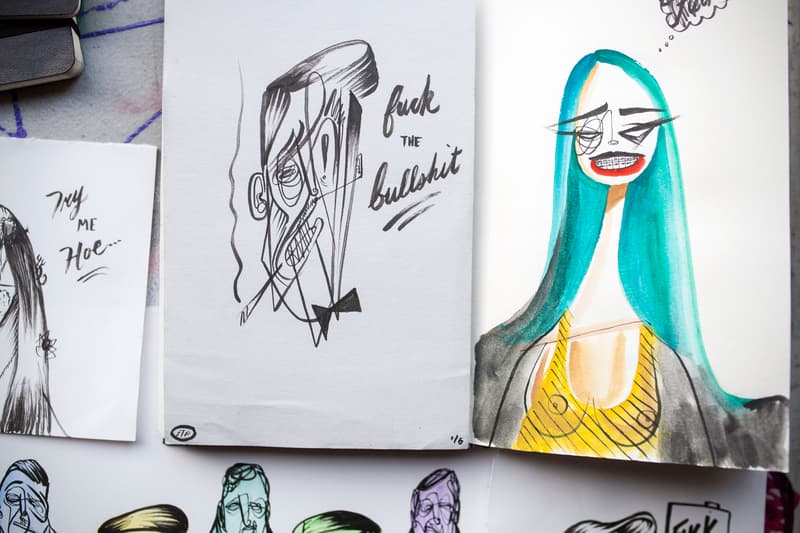 11 of 18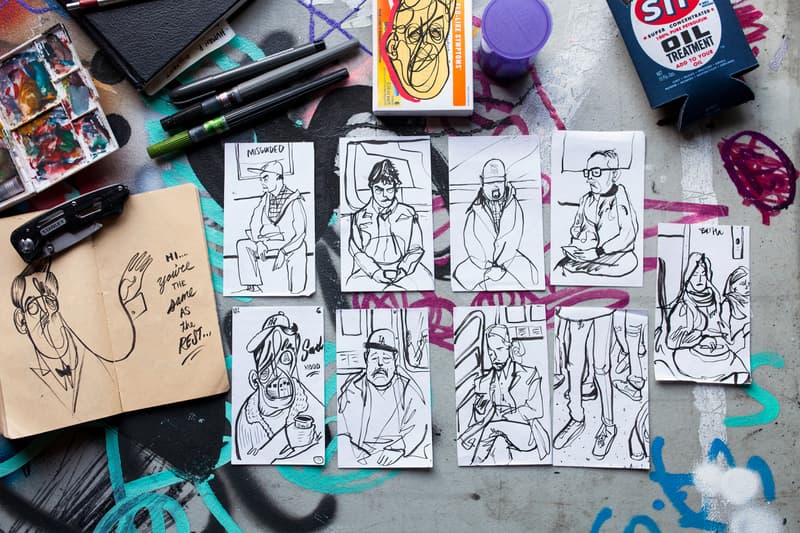 12 of 18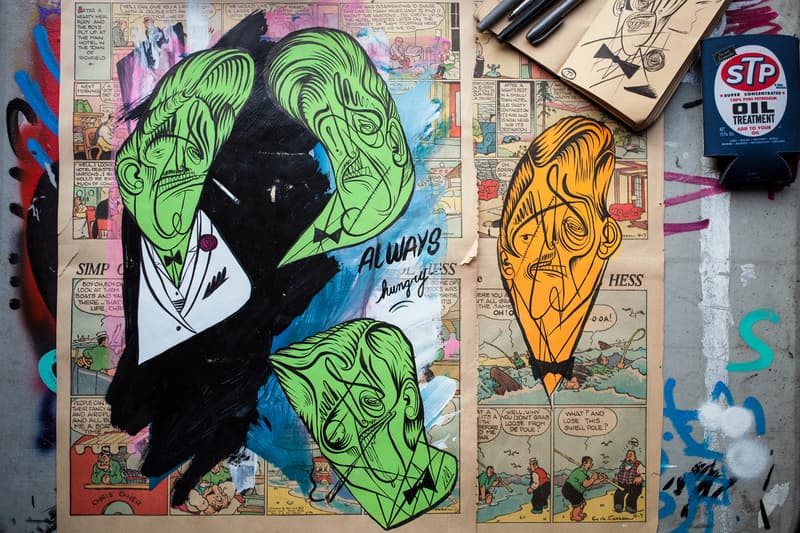 13 of 18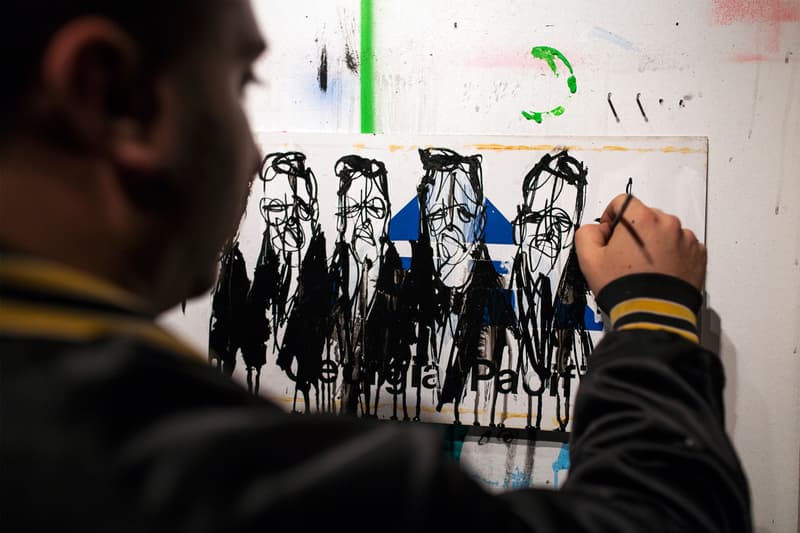 14 of 18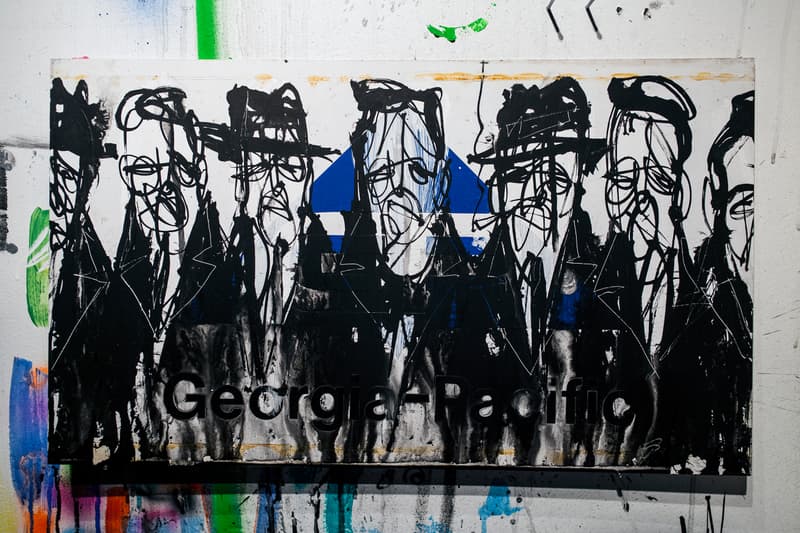 15 of 18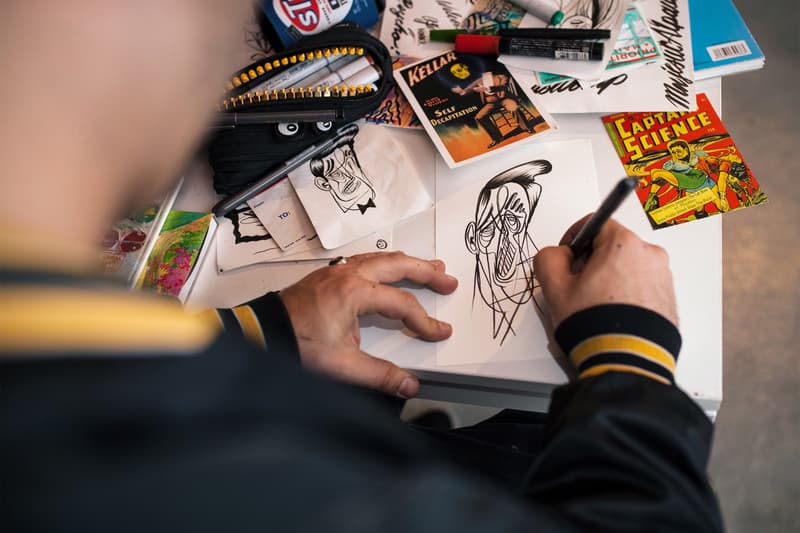 16 of 18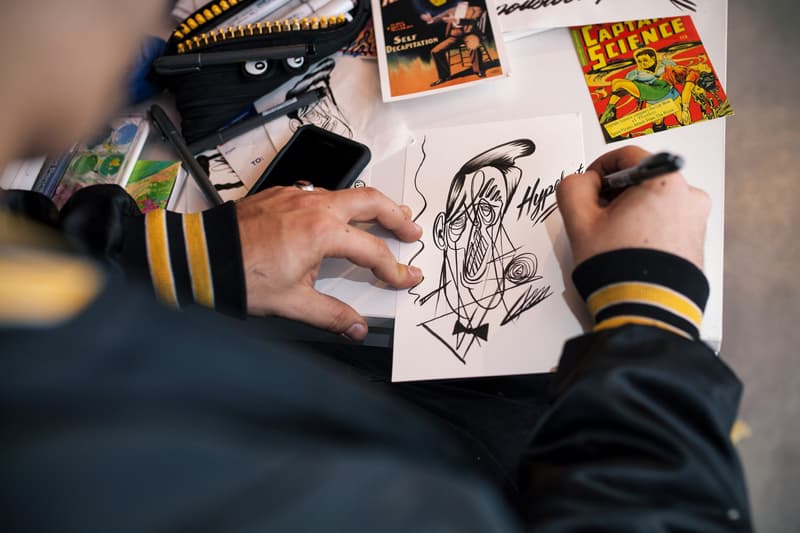 17 of 18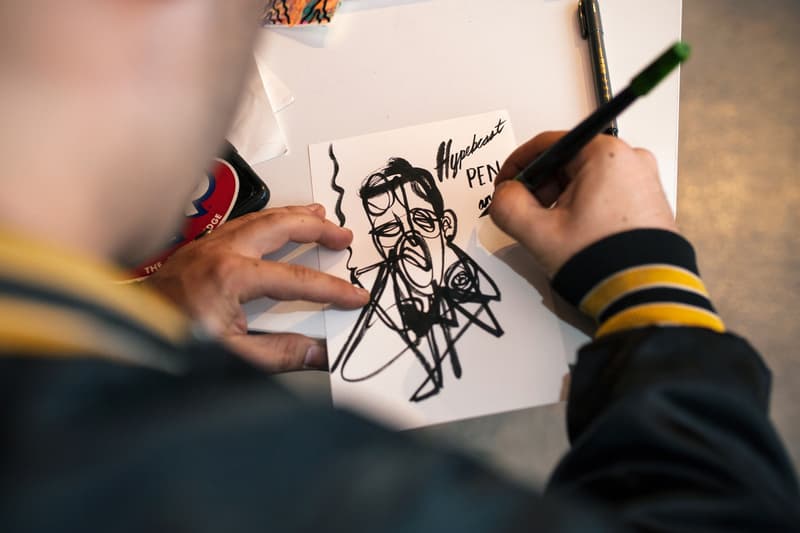 18 of 18
Growing up in New York with a strong Italian family, Stephen Palladino was groomed to be an artist all of his life. Although he attended a dedicated art school as a child, his true artistic exploration came at the hands of his father.
Stephen's father was a renowned carpenter, antique collector and vintage car guy, however one of his favorite projects was transforming a portion of his home into an old school diner, where he could house all of his recycled possessions. People came from all over the States to photograph the conceptual space, but it was ever-evolving. Stephen and his father were always together, digging for new pieces, and finding imaginative ways to add to the space. This alone had a profound impact on Palladino's creativity and artistic development.
Just like his father, Palladino works in several mediums, pushing his artistic limits to keep his audience both intrigued and engaged. With murals throughout the country, and "forget-me-not" drawings at all of his favorite establishments, it's hard to not come across one of his pieces.
His most recent endeavor, The Late Night Drawing Show, takes to Periscope to highlight his unique approach. Here, he invites his audience to help him create art pieces with their random and impromptu ideas, all in real-time. It can be challenging for artists to adapt to the internet's ways, but Palladino saw it as an opportunity to showcase his creative process and to get his fans involved.
Riding the waves and always staying true to himself and his art, Palladino shows us that you can be an artist of several mediums, jack of all trades, and yet still master them all. Dropping out of school at the age of 16, hustling jobs and his art, he always rolled with the punches and always poured himself into his work. As he likes to say, "It's like a car battery; you can't move forward without the positive and negative charges, that's just what it is, because that's what life is: Good and Shiddy."
Be sure to follow Palladino on his IG/Periscope accounts @goodandshiddy, and check out his Essentials here.