S'well's Signature Water Bottles Get an "Elements" Makeover
Earthy-inspired marbled motifs hit the 9, 17 and 25oz bottles.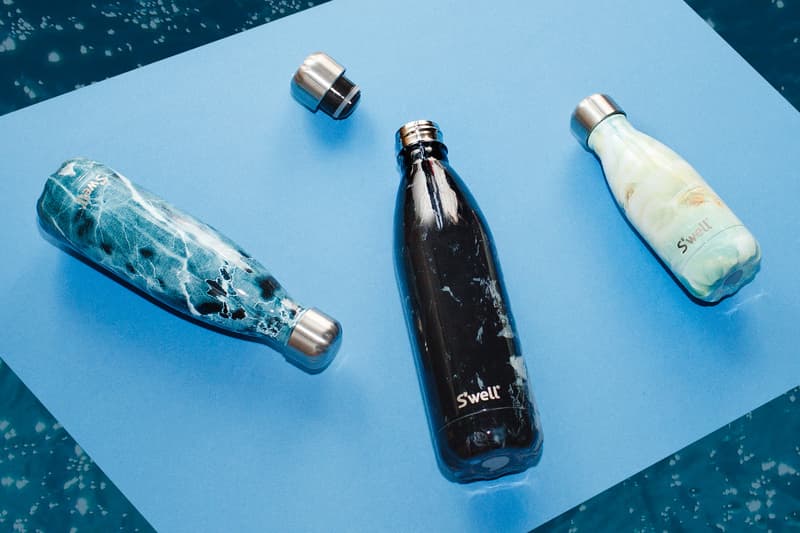 S'well's water bottles have arguably been the best on the market since their 2010 debut given their nearly unparalleled insulation (they keep beverages warm for 12 hours or cold for a full 24). Now S'well's signature design is getting a luxurious makeover with the release of a new "Elements" collection. Hitting the brand's 9, 17, and 25oz sizes alike, the collection includes "Opal Marble," "Blue Marble" and "Charcoal Granite" high-gloss motifs for a look that stands apart from your typical bottle. And best of all, these retain S'well's usual double-walled construction — meaning they'll be condensation-free while offering drip-free sipping.
You can find the bottles online now for $25 to $45 USD.