Why Hiroshi Fujiwara Thinks Pop Culture Is Dead
And why subcultures don't exist anymore.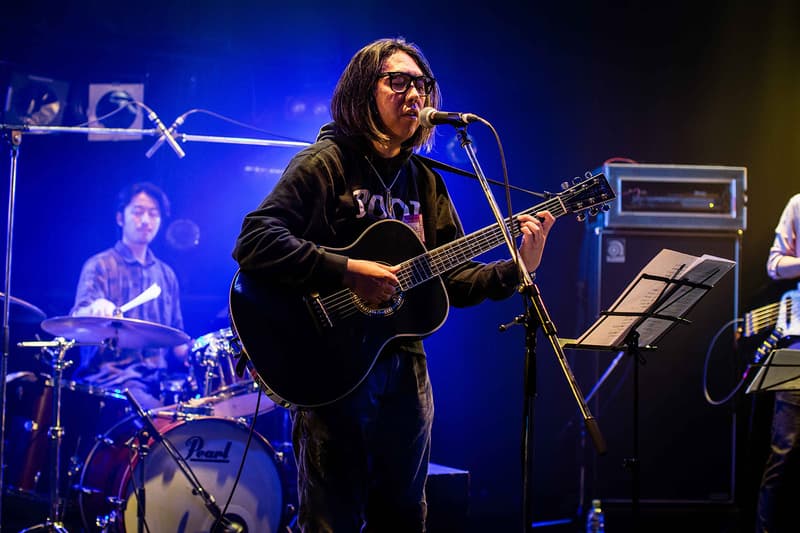 Canadian boutique HAVEN has released the full text of its debut cover story on Hiroshi Fujiwara for the first issue of its intelligence publication. While the godfather of Japanese streetwear's expertise has been well-documented in our own pages as well as those of others, this interview instead explores his peripheral pursuits — ranging from snowboarding, to headlining his own band and teaching as a guest lecturer at Kyoto Seika University — as well as his views on the evolution of culture and subcultures in light of the Internet. Read select excerpts below, and find the entire feature online here.
On the current state of pop culture:
Basically, I think pop culture was already dead in the '90s. A few years ago, I got the Lenny Kravitz and Nirvana CDs, which said "Twentieth Anniversary," I was like, "Wow, this was already 20 years ago." I listened to it, and then I let some young kids listen to it, and they thought they were new bands, which means that in 20 years, the pop scene hasn't really grown or changed. If you were living during the 70's, twenty years ago was the '50s. Elvis Presley and that kind of music was so different. You can't really recognize that something is twenty years old anymore. Now, if you hear '80s or '90s music, people may think it is new, so pop culture has never really grown since then.
On treasure hunting:
I think it's changed the way we do things. When I was a kid, I was doing fashion pages, and it was all about information. They wouldn't get all the real information from England or New York, so I was bringing a lot of firsthand knowledge, or buying vinyl records which you'd never be able to buy in Tokyo. But now anyone can get any kind of information, anyone can buy any record, so you can't really sell the information anymore. I think maybe it's better to keep certain information difficult to get. I kind of like doing things like that. If I'm doing a store, or a brand, maybe I don't want to wholesale so much to the States or England, and you'd have to come here to Tokyo and find it. That's also important. Kind of like treasure hunting.
On why he quit DJ'ing:
When I became a DJ, I was one of the first freelance DJ's in Japan. Before that, most DJ's worked for a big disco company. The DJ's themselves didn't have any records. They would just come and play all the hit songs. When I would ask one of those DJ's, "What is this song?" they would just say, "Oh, I don't know". I thought to myself that I didn't want to become that kind of guy, because I was really into music. I liked always knowing every single second of a vinyl record, like knowing a part would be the guitar solo or drum break, that kind of thing. I was really into knowing where the good parts of music were. I liked knowing all the producers, and could talk to anyone about music. But after DJ'ing for twenty years, I found that I started to not know some of the producers and artists. If I went to a record store, the guy would just give me a record, and would say, "This is a good song, Hiroshi." And I would just play it, even though I wouldn't know the name. I ended up being like the DJ's who I used to hate. That's when I decided that I wasn't interested in dance music anymore. I had become like my enemy DJ.