8 COMME des GARÇONS Diffusion Labels Integral to Rei Kawakubo's Vision
While this list is by no means exhaustive, it's a good place to start.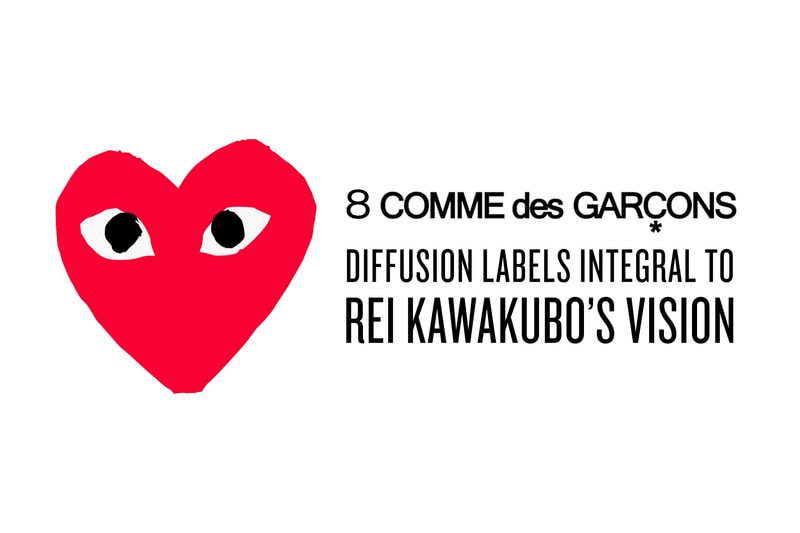 The world of COMME des GARÇONS is exceedingly complex; a luxury juggernaut that includes operational bases in Paris and Tokyo, over 20 sub-brands, three Dover Street Market multi-brand retail behemoths and a slew of worldwide stockists. And yet, the Japanese fashion giant feels decidedly uncommercial, giving off the impression that they care far more about creativity than sales figures. This is partly true, in a company where sales teams are forbidden from giving feedback to the designers, for fear of the brand losing the edge that has made it what it is today.
Since founding the COMME des GARÇONS in 1969, Rei Kawakubo's effect on the world of fashion has been immeasurable, and her unyielding commitment to creativity over commerciality has re-written the rules of luxury in the process. COMME des GARÇONS is a brand that operates on instinct – there are no five year plans, or even one year plans. This has, in part, resulted in the situation we see today where the COMME des GARÇONS imprint acts as an umbrella for multiple sub-labels, which often pop up unexpectedly and occasionally disappear all too suddenly. To the uninitiated, it could all seem a bit daunting without a proper introduction, which is why we've decided to break down the numerous sub-brands that make up the menswear side of COMME des GARÇONS. While this list is by no means exhaustive, it's a good place to start.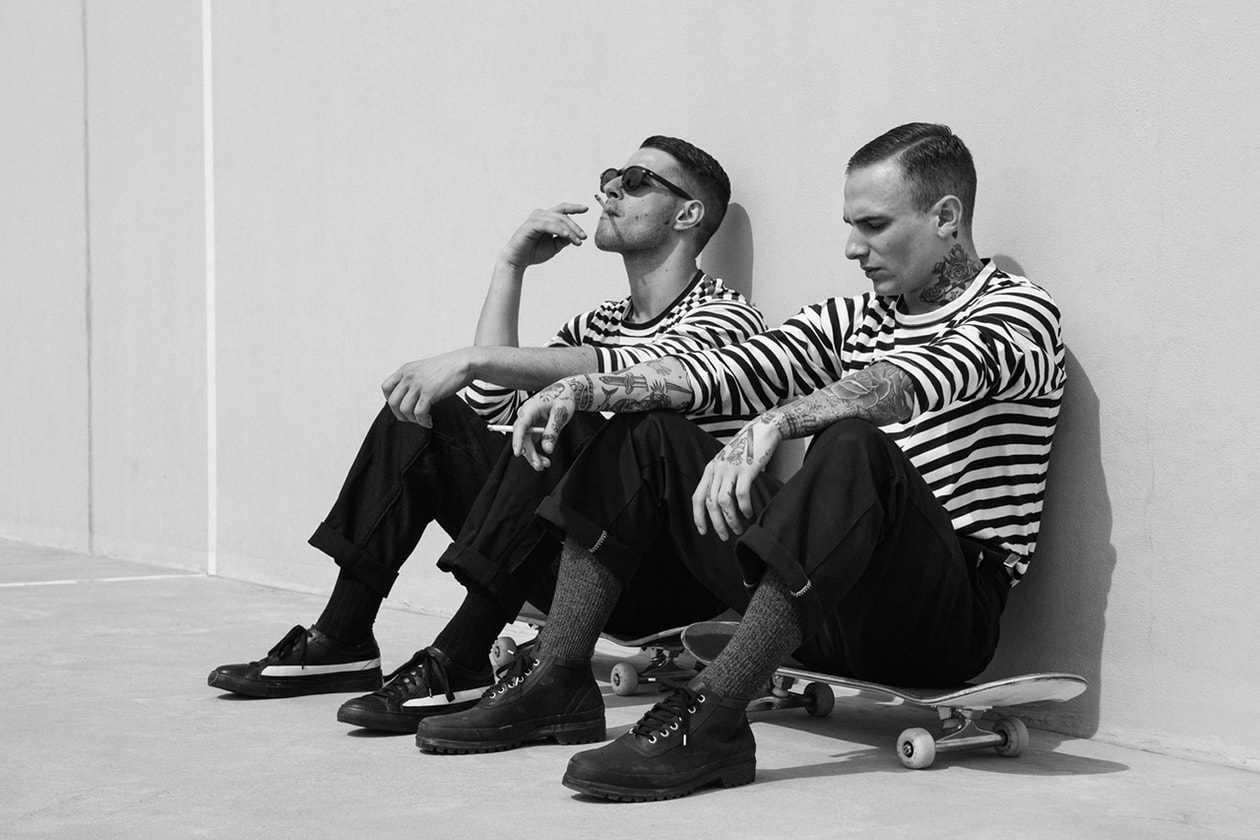 SHIRT
COMME des GARÇONS SHIRT specializes, unsurprisingly, in shirts. French-made shirts are slashed, spliced, patched, deconstructed and then reconstructed in a continual exploration of how creative one can be within a relatively limiting sphere. Kawakubo, who oversees this line, has spoken before about this need for restrictions. In her 2013 interview with System Magazine she said, "(I) give myself limitations. Pursue a situation where I am not free… nothing new can come from a situation that involves being free or that does not involve suffering." Although Kawakubo's influence on SHIRT is less noticeable than her more hands-on approach with other sub-brands, such as Homme Plus, this tenet of hers is still apparent. The collection is augmented with a moderate collection of outwear, knitwear, trousers and accessories, as well as a basics range entitled SHIRT Forever and a more youthful off-shoot called SHIRT BOY.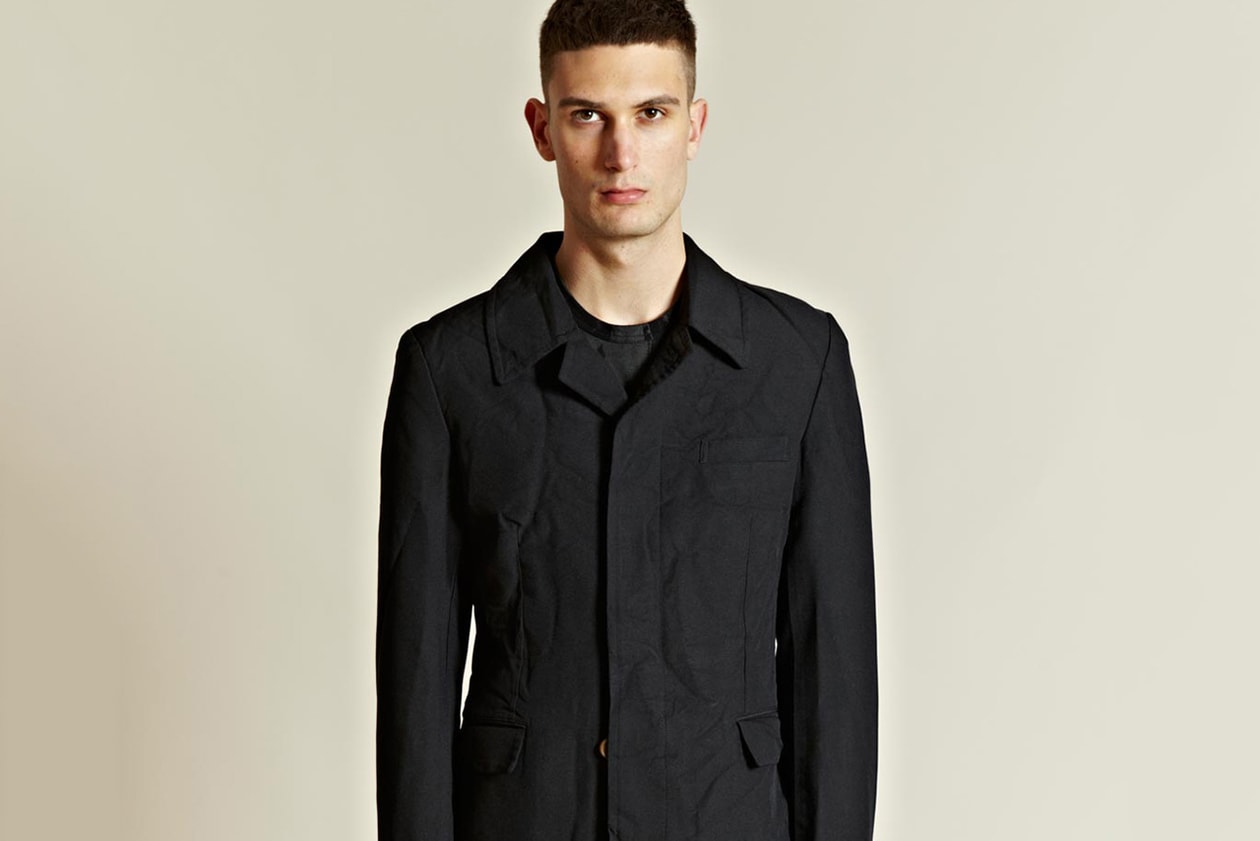 Homme
One of two sub-brands designed by the man who will inevitably take over the reigns of COMME des GARÇONS, if Kawakubo ever does call it a day. Junya Watanabe's Homme isn't too removed from his own eponymous sub-brand, but gives a more demure menswear offering. Collections maintain a focus on classic pieces reinterpreted through the eyes of Watanabe, hence the occasional appearance of his signature patchwork style. Silhouettes are often more conservative, but this is often compensated for by unique fabrics and dye-treatments, as well as subtle, intricate detailing.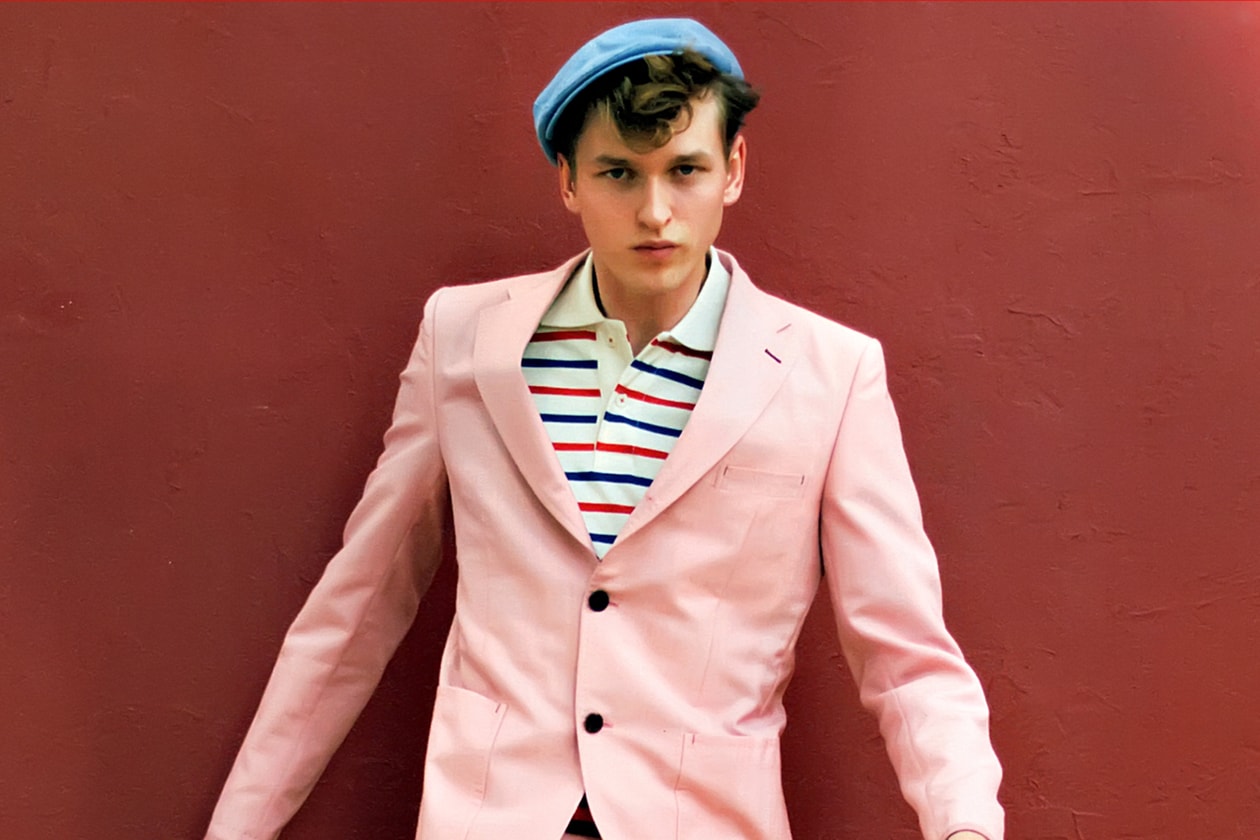 Junya Watanabe
Being awarded your own brand by Rei Kawakubo is an honour that is not bestowed upon many COMME designers. In 1978, Junya Watanabe was the first – and for quite a considerable time, the only – to work freely within under the brand's imprint. The beauty of Watanabe's sub-brand is that it is high fashion, yet immensely wearable, partly owing to much of his design being rooted in traditional Americana workwear and military-wear. But for all Watanabe's wares may not seem as unconventional as Kawakubo's, for example, his understanding of spectacle and always-stellar choice of soundtrack ensures that his show is one of the most anticipated of Paris Fashion Week Men's.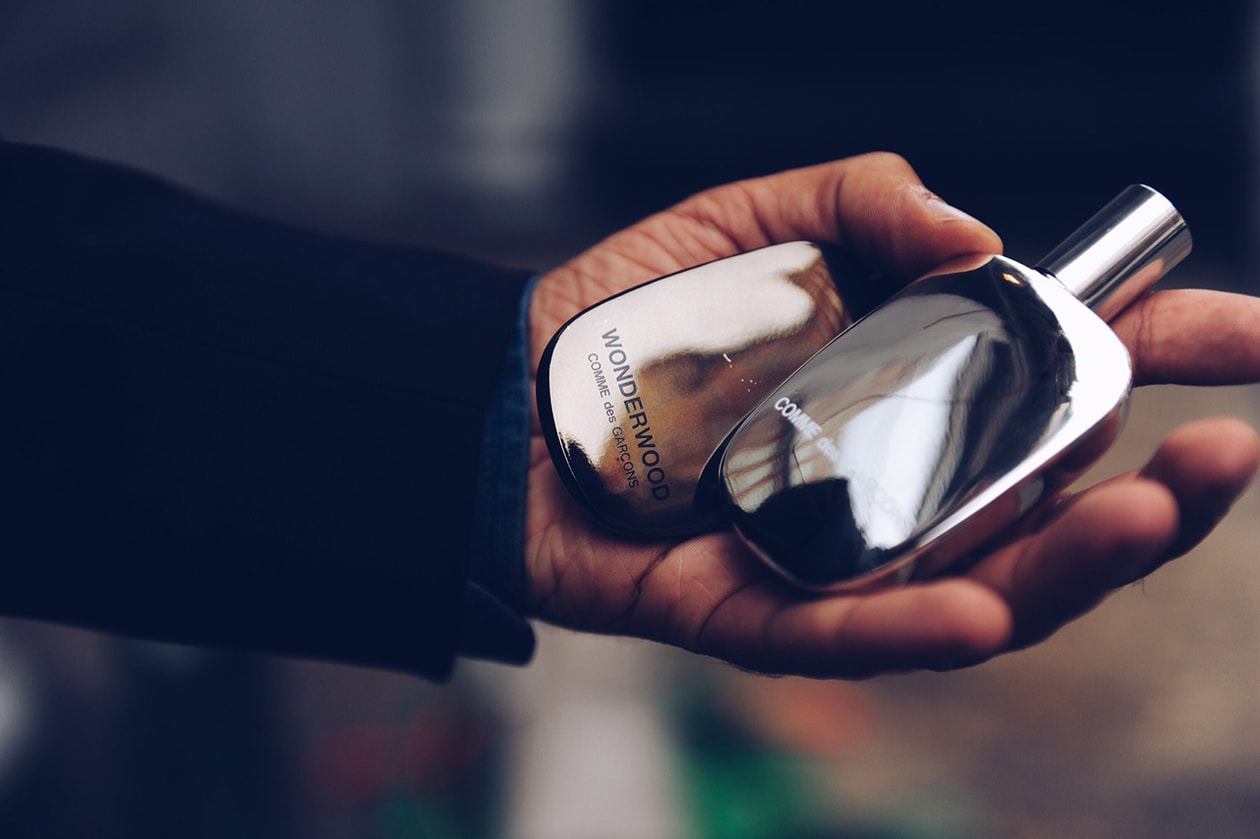 Parfum
It is rumoured that Kawakubo was initially sceptical about introducing a fragrance range to COMME des GARÇONS's burgeoning list of sub-brands – which is understandable for someone who has built her empire by eschewing the norm – but the brand's Parfum label has been responsible for some of the most unusual and spectacular scents on the market. Parfum has continually sought to challenge convention, from their Synthetic range, which included one fragrance designed to smell like tar, to an Incense series, designed to recreate the aromas of some of the world's most famous religious temples. The majority of these fragrances are made in Paris, with a select few (including the ever-popular Amazing Green and Wonderwood) being made under license by PUIG in Spain, who also work with the likes of Valentino and Prada. Since its launch in 1994, Parfum has collaborated with the likes of Monocle Magazine, Pharrell and Jun Takahashi of Undercover.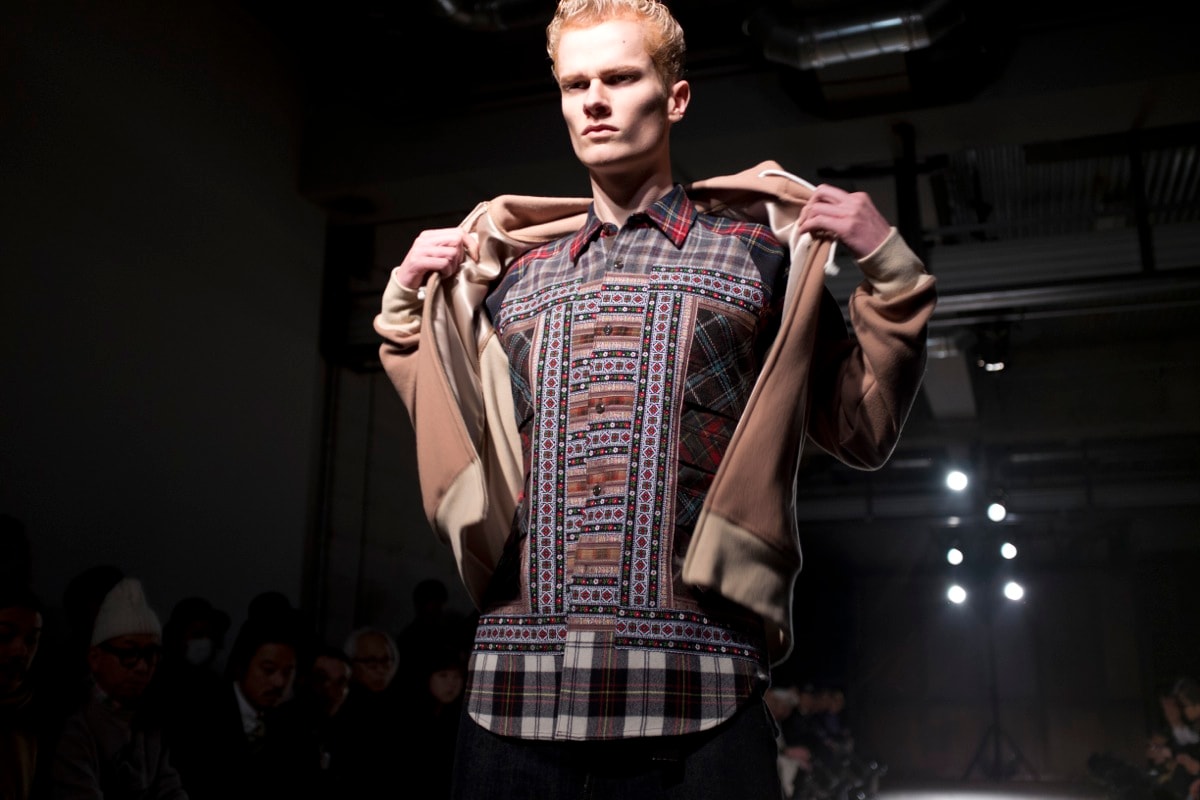 GANRYU
Having cut his teeth as a pattern cutter for Junya Watanabe – which, within the company, is regarded as one of the most demanding studios under the Comme umbrella – Fumito Ganryu was eventually awarded his own eponymous label. Launched in 2008, Ganryu presents a hyper-creative take on streetwear, reworking sweatpants and coach jackets to fit his androgynous aesthetic. Along with Homme, Ganryu is presented in Tokyo Fashion Week, requiring European and North American buyers to venture to Japan if they wish to stock the exciting, young designer.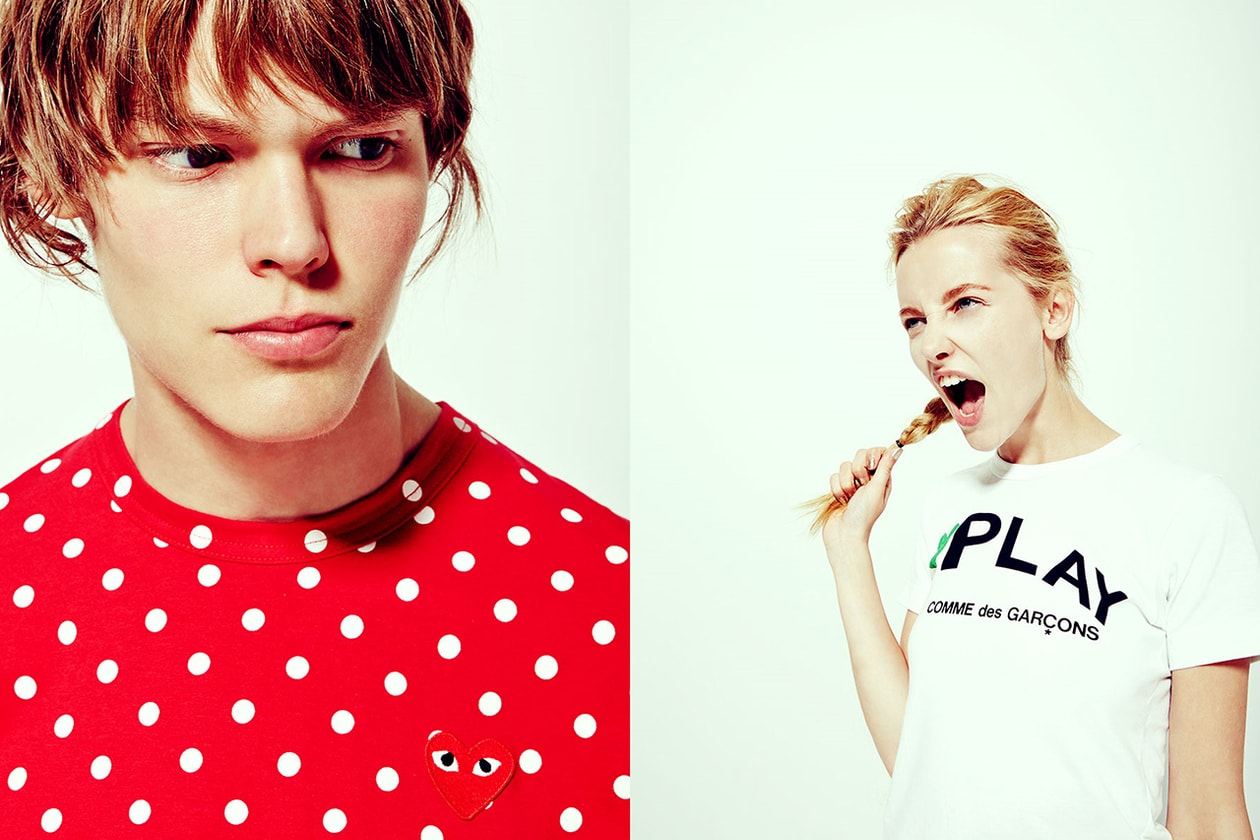 PLAY
Adrian Joffe wears many hats: President of COMME des GARÇONS, overseer of the brand's Dover Street Market empire, occasional-translator to Rei Kawakubo and her spouse. He is also responsible for guiding the brand to introduce some of COMME des GARÇONS's most profitable sub-labels, like Wallet and PLAY. His effect has been to turn the Japanese brand from a profitable business into a $220 million powerhouse. PLAY, launched in 2002 under his stewardship, is one of the most accessible and affordable sub-brands, with products largely consisting of Filip Pagowski's heart logo being applied to basic t-shirts and polo shirts.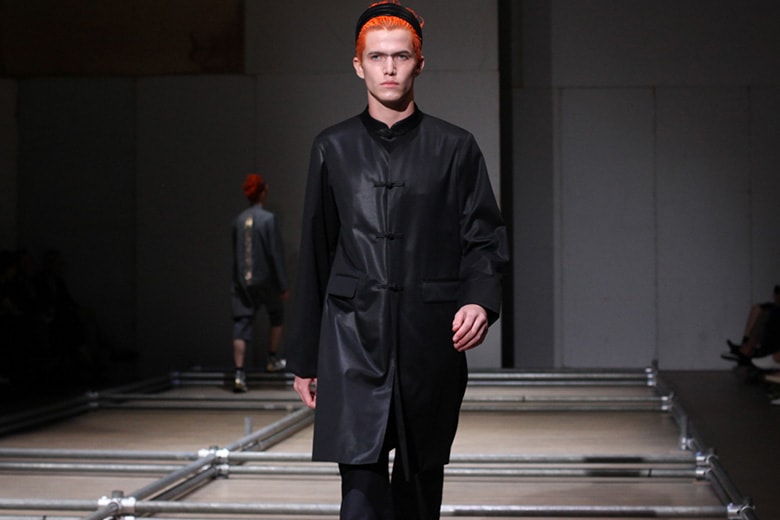 Homme Plus
The crowning jewel amongst COMME des GARÇONS's menswear offering, Homme Plus is a distillation of Kawakubo's vision at its most pure. Established in 1984, the label is avant-garde in the extreme, challenging everything from gender norms to preconceptions of good taste. That said, it is this commitment to unbridled creativity that makes COMME des GARÇONS so unique. Each bi-annual showing – often held in venues as random and varied as underground car parks and hard-to-find art galleries – is treated with deep reverence by visiting press and buyers. Save for the army of COMME employees who watch the rehearsal the previous day, to allow them to prepare for the ensuing days of sales appointments, none of the attendees know what to expect, but they come expecting to be wowed.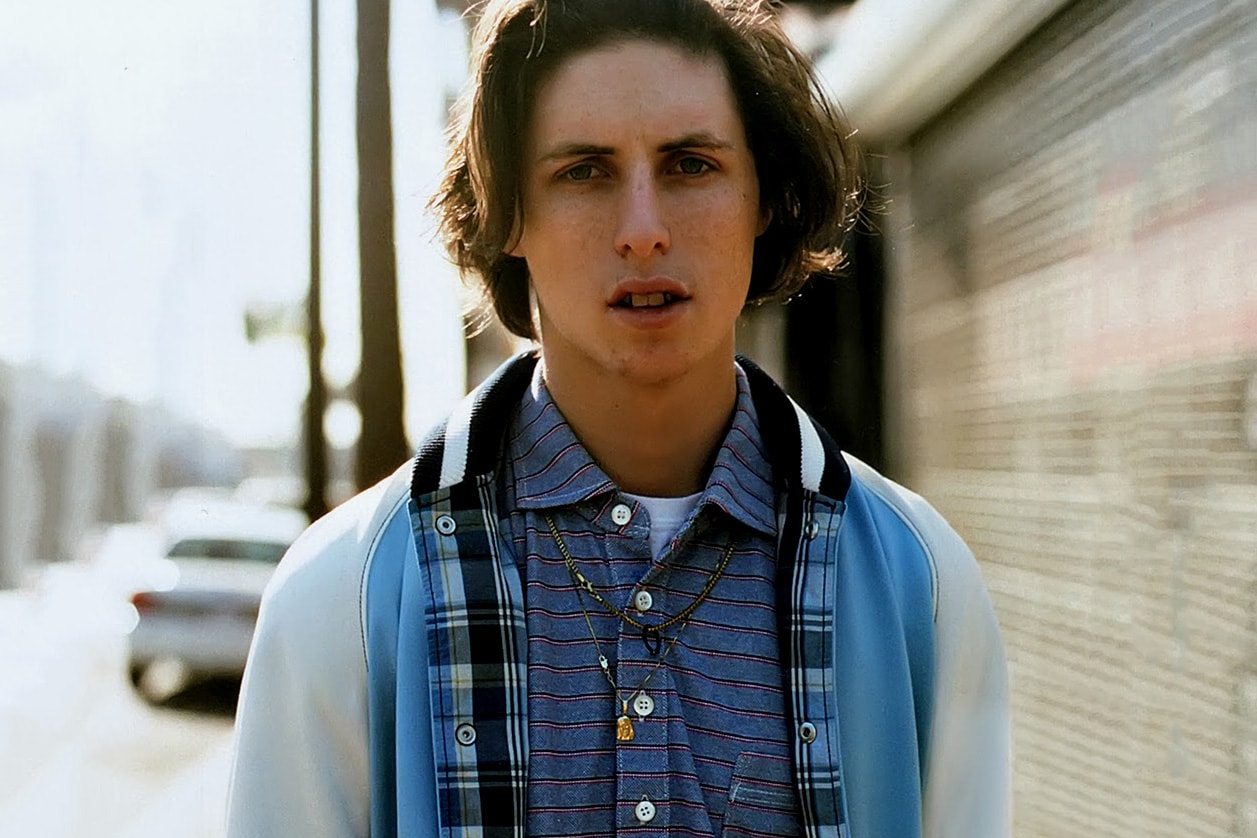 Homme Deux
The avant-garde stylings of COMME des GARÇONS were not always so extreme. In its formative years, Kawakubo's brainchild garnered a reputation for its beautiful tailoring and willingness to play with proportions, not leopard print man-skirts and audaciously pointy boots. This somewhat more understated aspect of COMME des GARÇONSlives on through Homme Deux, which specialises in classic suits and shirts with a label's signature attention to detail.