Judge Rejects New "Blurred Lines" Trial
After a jury ruled that Robin Thicke, Pharrell Williams, and T.I.'s hit "Blurred Lines" had copied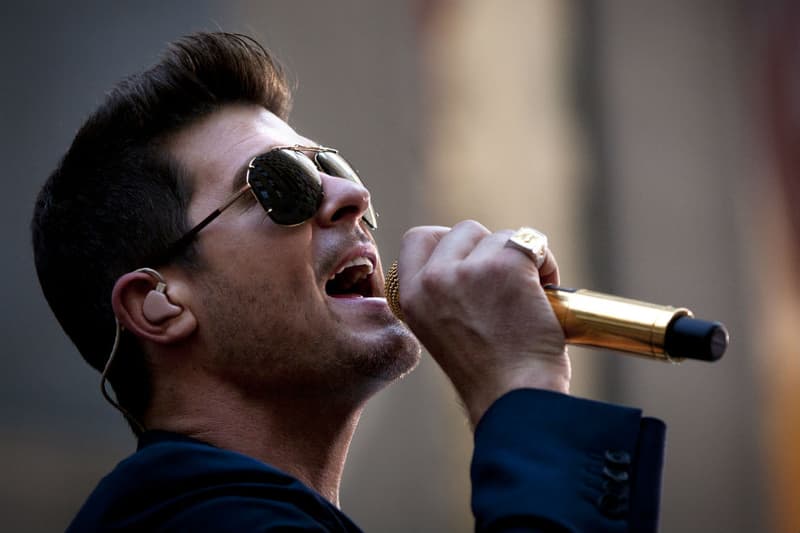 After a jury ruled that Robin Thicke, Pharrell Williams, and T.I.'s hit "Blurred Lines" had copied Marvin Gaye's "Got to Give It Up," Thicke and Williams' requested for a new trial. According to The Hollywood Reporter, this request has been denied U.S. District Judge John Kronstadt. However, Kronstadt reduced the award of actual damages to the Gaye family to $3.2 million, from $4 million, and the award of profits from Williams to $357,631, from $1.6 million. He denied the Gaye family's request for an injunction, but set their royalty rate at 50% of songwriter and publishing revenues. The motion has been rejected because Kronstadt found that attorneys for Thicke and others had not shown "any evidentiary or instructional error" to warrant one.
In addition, the judge also found that Interscope Records, UMG Recordings Star Trak Entertainment and Clifford Harris were liable along with Thicke and Williams.
Gaye's family had argued that the 2013 smash hit "Blurred Lines" copied their father's 1977 song "Got to Give It Up" and sued Thicke, Williams and Harris, whom all contested the infringement.