An Act of Balance: A Conversation with Christian Rich
The brotherly duo from Chicago talk their most recent collaborations with Vince Staples, GoldLink, and Jaden Smith. Plus they share their details on their upcoming debut album.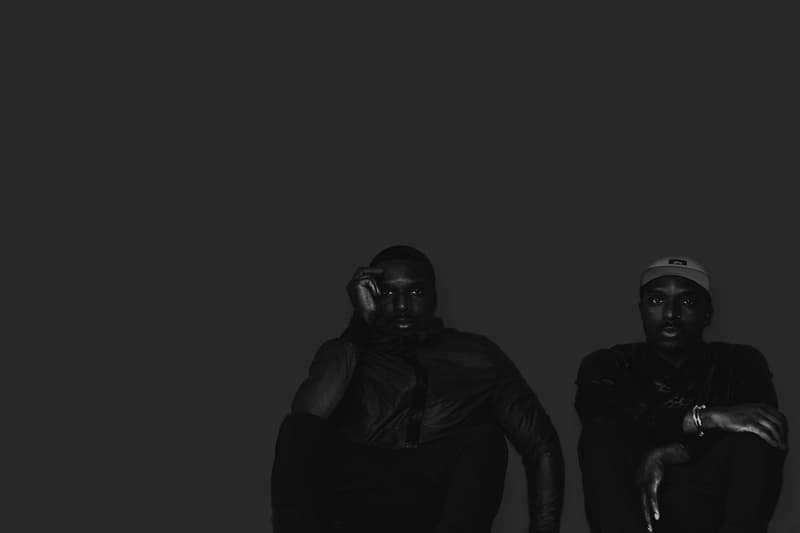 If you've been following this site for a while, then you should be more than aware of the brotherly production duo out of Chicago, Christian Rich. With production credits for soon-to-be timeless records such as Earl Sweatshirt's "Chum" single as well as J. Cole's Jhené Aiko-assisted "Sparks Will Fly" tune, the brotherly duo had the opportunity to showcase their vast potential on a larger scale. On top of that, the two brothers delivered the compelling SS14 EP. More recently, Christian Rich has hit the studio with some of the hottest names in the game right now. They produced "Señorita", the lead single for one of this year's most anticipated debut albums, Vince Staples's Summertime '06. In addition, they joined forces with the Long Beach native for "High," which will appear on their upcoming debut long-player, FW14. Furthermore, they've provided beats for names like GoldLink and Jaden Smith. Don't get it twisted though and limit Christian Rich to their production. Their vision goes beyond that. In our conversation with them, they opened up on recording with Vince, Gold, and Jaden, and highlight the importance of chemistry between the beatmaker and recording artist. Plus, they shared with us what else is up their sleeves.
You've worked with Vince Staples on "High" and "Señorita." How was the energy during your recording sessions?
Each session with Vince was different and separate at times. Our song "High" was something we played in the studio as a record with no vocals. Vince, his team and Chad Hugo heard the record and flipped out. I'm thinking "you guys like this? Can we get a verse for the album?" Then a week later Vince sent over that incredible verse and we were in shock for days. Vince is our guy, he gave us one of his craziest verses for our album. Its an honor.
"Senorita" was one of those last minute tracks. We sent the beat thinking this might be too aggressive with the 808s. The song became the single within three minutes of them hearing the track. Once Vince recorded the meat of the song, we flew back in from Miami Ultra at 1 a.m. to record the outro with Snoh and Elijah Blake. We had to piece a lot of the vocals together but it turned out great. Vince's verse was so rich with context, but that Future hook shocked everyone, just like we planned. That same week we did our debut DJ set for Mix Magazine in LA and Vince performed "Senorita" with us. All smiles here.
How did you approach these two records?
Each song was different but almost the same because they were recorded within the same time frame. We did other songs with Vince that didn't make the album. There's this one joint I love called "Fast Money" that I wish we could use for something. Maybe we could do a Travi$ Scott x Vince Staples thing. The 808s and synths in there are too crazy.
What is Vince Staples bringing to the table for the culture?
Vince is showing a part of the culture that begins with darkness but ends with light. He is the true American story of struggle can become your strength and glory. You have to remember we did "Centurion" on Earl's album together. And really we created Doris with Vince as far as recording with Earl and just moral support. So to see him be the new voice of hiphop in this current world is inspiring.
Why is Summertime '06 such special in your opinion?
Summertime '06 is going to be the stamp that Vince has arrived. He has no gimmicks, no faking. Just raw stories and skills to match. This is that album that people will want to rewind and comprehend how real his stories are. He's one of the best wordsmiths our there.
You've also recently worked with GoldLink on "Compromise." How was that?
Goldlink is special. He along with us and a few others are bringing in a sound that we all have done at home but just now are ready to showcase. His sound is going to change the way kids look at genres. He's very meticulous and focused. The music we worked on first began with us flying to VA for a few sessions. A few great ideas started there. Our song "Compromise" that he is featured on came together once he delivered that verse.
Where do you see GoldLink's potential and appeal?
He's like Kanye's Graduation. All the chords sound great, the raps, melodies fit well together. He's going to be a radio artist, but in his own way.
What does it mean to you as artists to have worked two XXL Freshmen?
It says a lot about our selection of artist. We have a great eye for greatness. We can spot the legends out from early on. It also shows perseverance. Wait on God and be patient with your talent. We've been doing this for sometime now. We have developed certain abilities that allow us to groom artist and learn from them as well.
You've also worked Jaden Smith. How is he in the studio? Does he provide a lot of ideas?
Jaden is great in the studio. From our experience he works alone with writing. That kid there is really a genius. His level of thinking is like that movie Lucy. He just sees the world in a way that when people of this world hear him speak, they can't believe someone his age is that intelligent.
Is there any misconception the public might have on him?
Jaden is a teenager with access that loves his friends, loves to be a fan of great artists and takes his profession seriously. Think about it, he doesn't need to use his parents funds, he has his own assets. Thats inspiring.
Whats the difference between working with Jaden, and Vince, and Gold? How do you approach each situation?
Each artist has their own methods and you respect each one for that. The common thing is they all want great tracks. But they also are hard working individuals. So the approach is almost the same: give them space to create along side of our work.
How important is the chemistry between producer and recording artist?
The Chemistry is important. We are each telling our stories through sounds. We need to always leave enough space to let ideas flow. Music is an energy that is almost telepathic. That relationship with the artist is also telepathic. Once its there, you hold on to it and build upon it.
When you collaborate with an artist, how does the exchange of ideas usually happen?
It just happens. We believe in space, not control. We want to hear how that person feels that day. Sometimes we all speak on world issues, some days we just lay ideas down and don't think at all. Its about mutual respect and enjoyment in our work.
You've come a long way. Having worked with industry heavyweights such as Earl Sweatshort, J. Cole, and now Vince, Jaden, and Gold. What was the most important moment in your career so far?
When Earl Sweatshirt's "Doris" dropped, that was it. That moment stamped us in the books. It showed range, selection, skills. People began to realize this Christian Rich brand is not just about records, but actually about quality.
Do producers finally get enough recognition from the industry and media?
No. Producers are still work for hires in many ways. You have to find clever ways to be a brand and not just a beat maker. We are the designers and co-owners. Respect us as such.
How do you plan on further develop Christian Rich as a brand?
Our album FW14 is the next step in developing our range. Our brand is always evolving. Its better for everyone to see then to speak.