Take an 1850s Polaroid at the Penumbra Foundation
Selfies in the 1800s.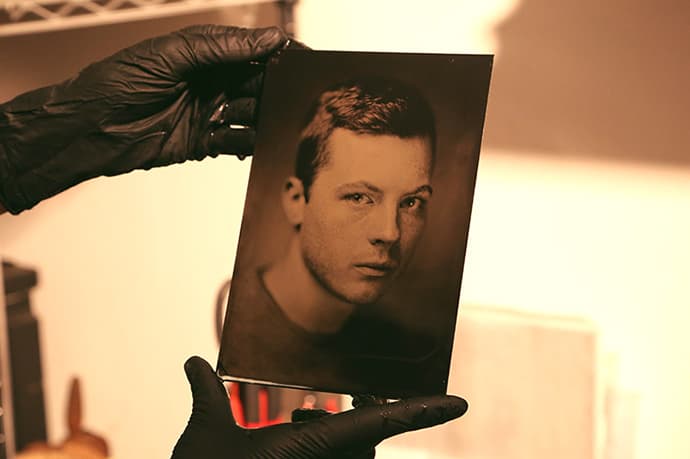 1 of 6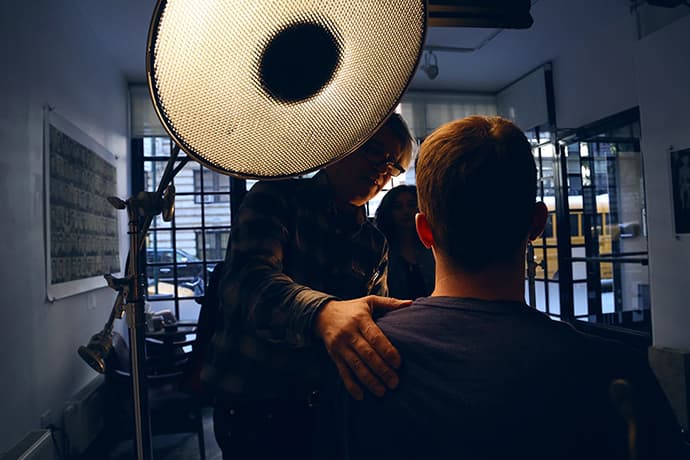 2 of 6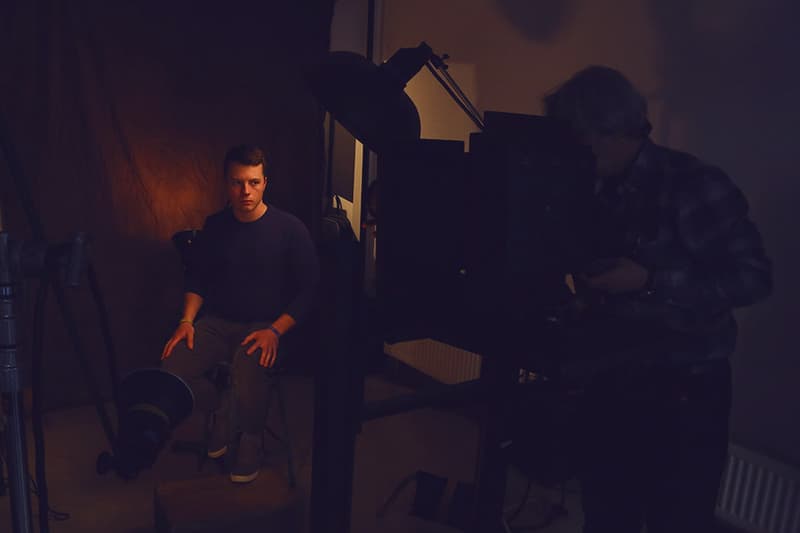 3 of 6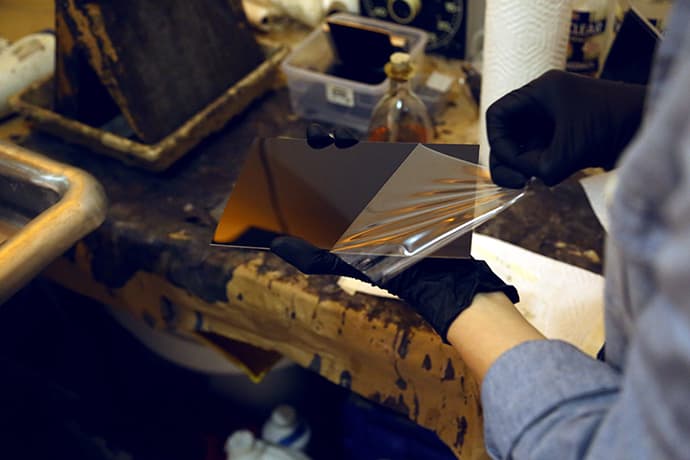 4 of 6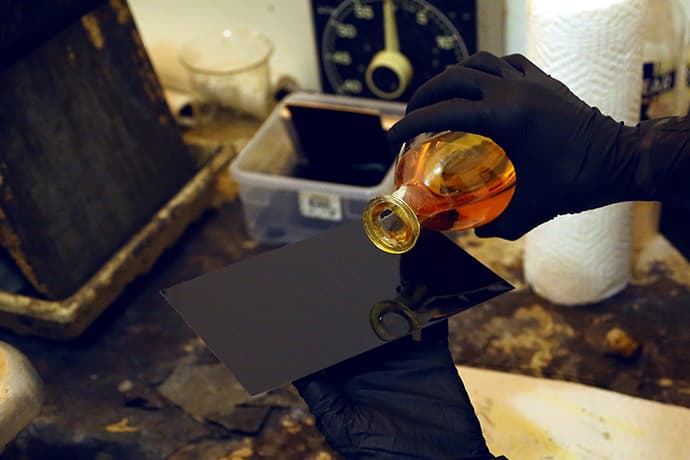 5 of 6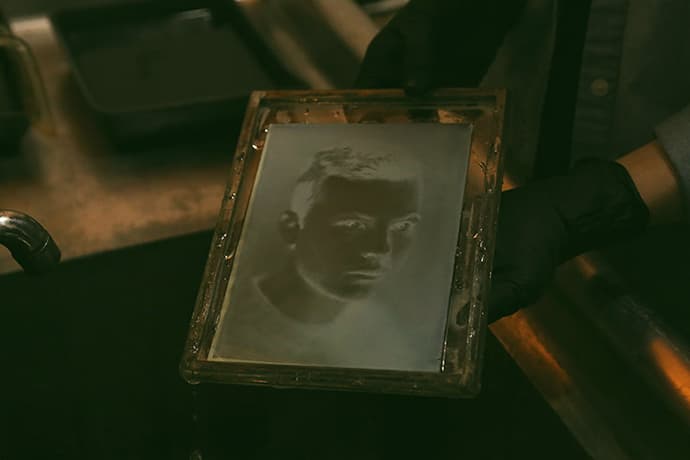 6 of 6
Geoffrey Berliner is the executive director of Penumbra Foundation, a non-profit organization that works to educate photo-enthusiasts about photographic equipment and techniques from the 19th century to the modern age. Gear Patrol met with Berliner to check out his collection of cameras and lenses designed for tintype photography. In fact, the foundation is one of the last places in the country that is keeping the almost obsolete photographic technique alive. Dating back to the mid-1850s, the process involves treating a sheet of metal with light-sensitive material and then developing the negative in a chemical bath before being transformed into a metal image. It was referred to as the Polaroid of the 19th century because before the process was developed, subjects would have to sit perfectly still in front of the camera for long periods of time. Above is a visual walkthrough of the process where Jolene Lupo, tintype studio manager at Penumbra, takes the photo of a willing subject.