Designer Scott Langton on His Time in the Army, Working at Phat Farm & Bringing Tailoring to Streetwear
A true rarity in the industry for his breadth and depth of experience, Langton talks to us about his journey so far.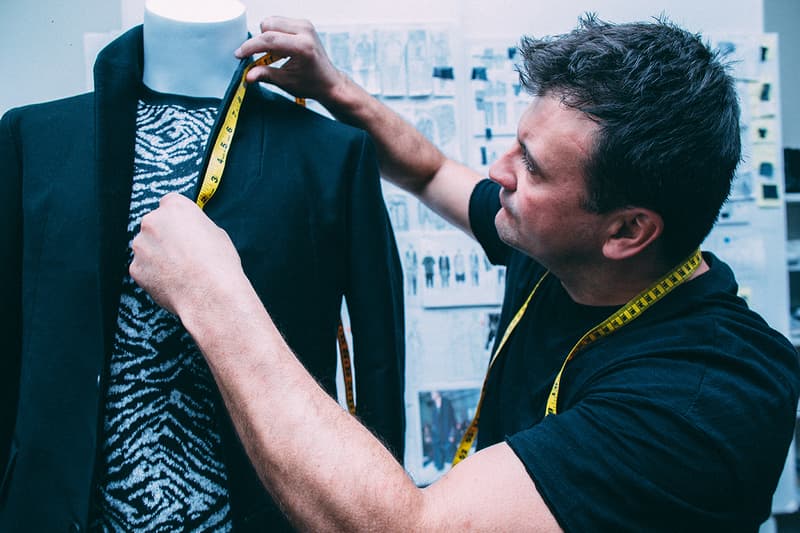 1 of 8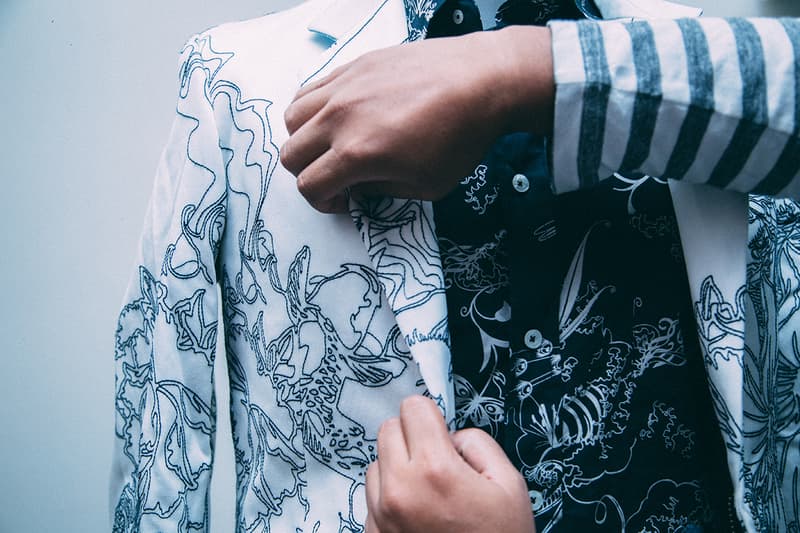 2 of 8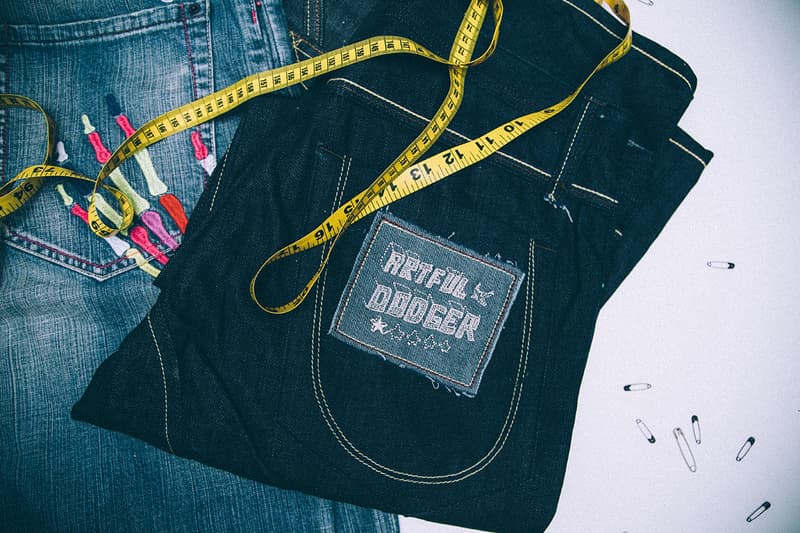 3 of 8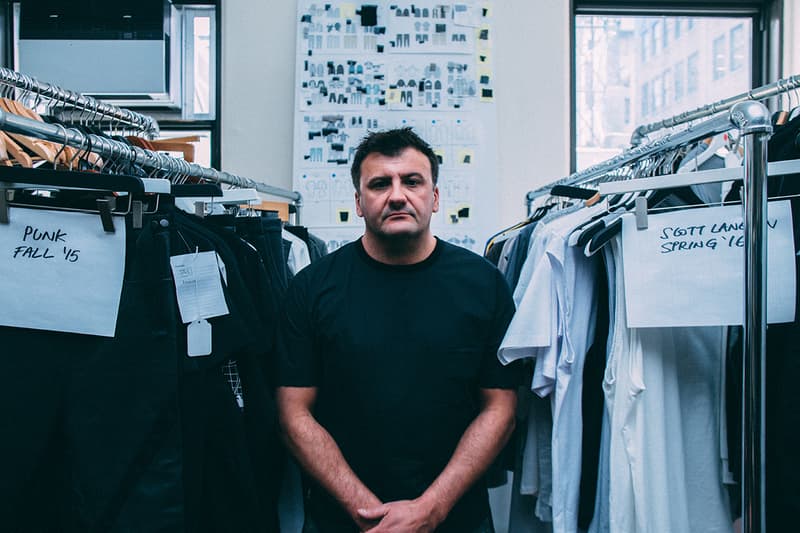 4 of 8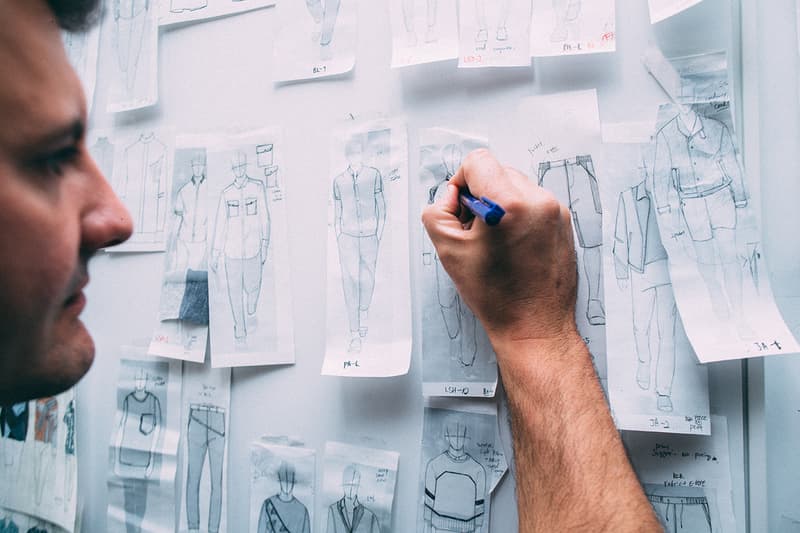 5 of 8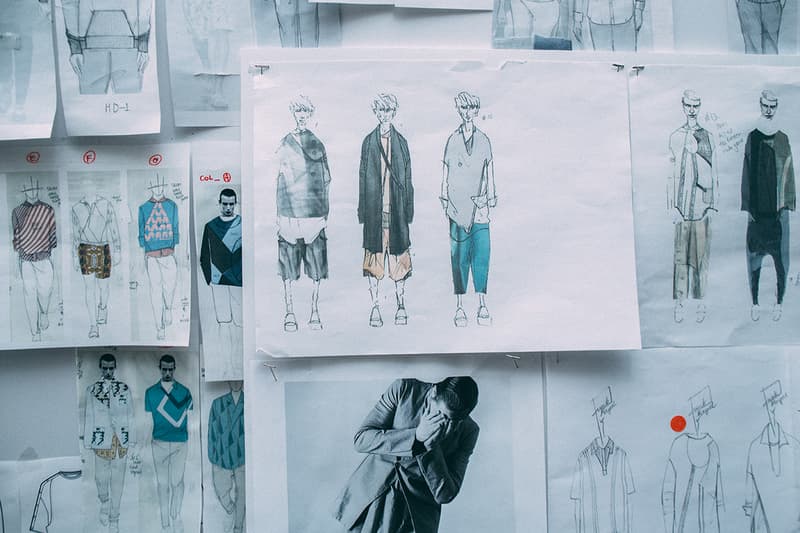 6 of 8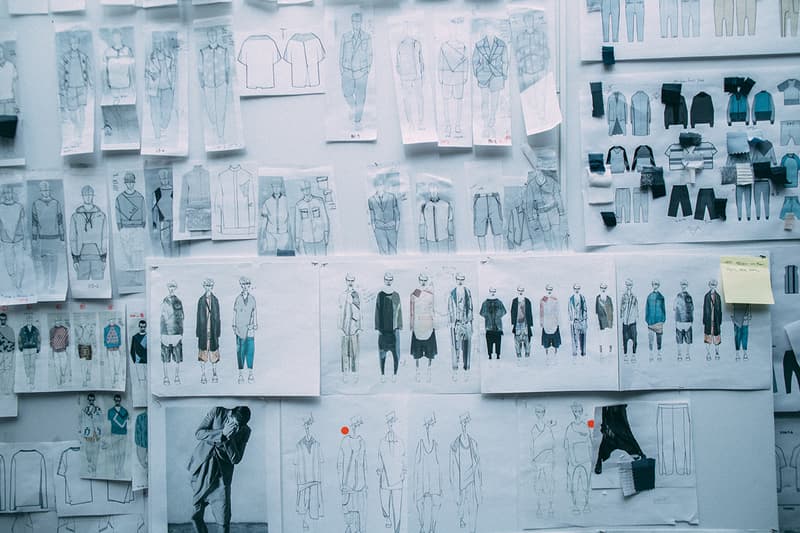 7 of 8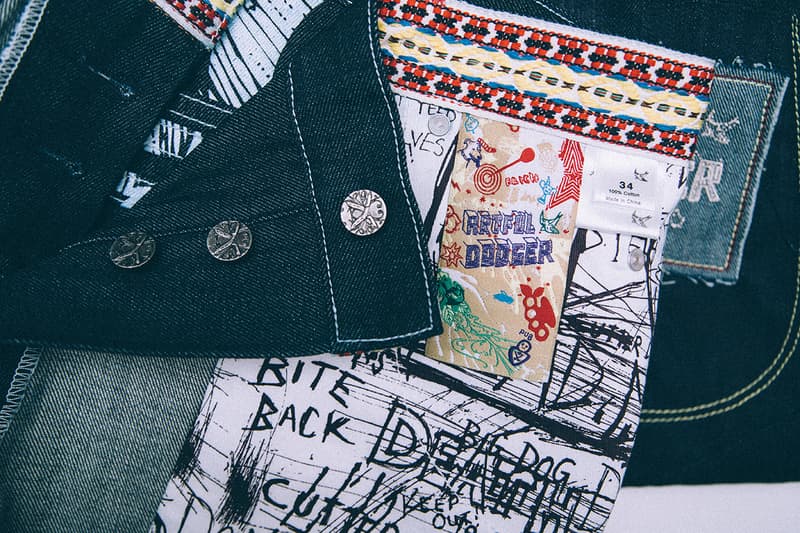 8 of 8
"Diverse" just doesn't cut it when describing the life and times of UK-born, New York-based designer Scott Langton. Born in the northern fishing town of Bridlington, Langton can speak of working on a commercial fishing boat as a skipper's mate as well as being an amateur boxing champion, all before joining the Army's Royal Electrical and Mechanical Engineers division. Even within his fashion career, Langton's experience spans multiple disciplines and every stage of the fashion supply chain — from starting off as a sewing machine technician on the factory floor in Thatcherite Britain to apprenticing under Richard James at Savile Row, before coming Stateside to head the design for seminal hip-hop brands Phat Farm, Sean John and ECKO Unlimited. Langton would later found Artful Dodger in 2005, and Under Two Flags in 2011, both of which were later acquired by JAY Z and GTFM, LLC. respectively. Langton's eponymous label, Scott Langton, is the culmination of his long and varied journey — blending his training in Savile Row tailoring with high-end streetwear that continually pushes the menswear envelope. Here, we sat down with the designer in his New York studio to talk about his journey so far, and what he intends to bring to the continually evolving world of streetwear.
---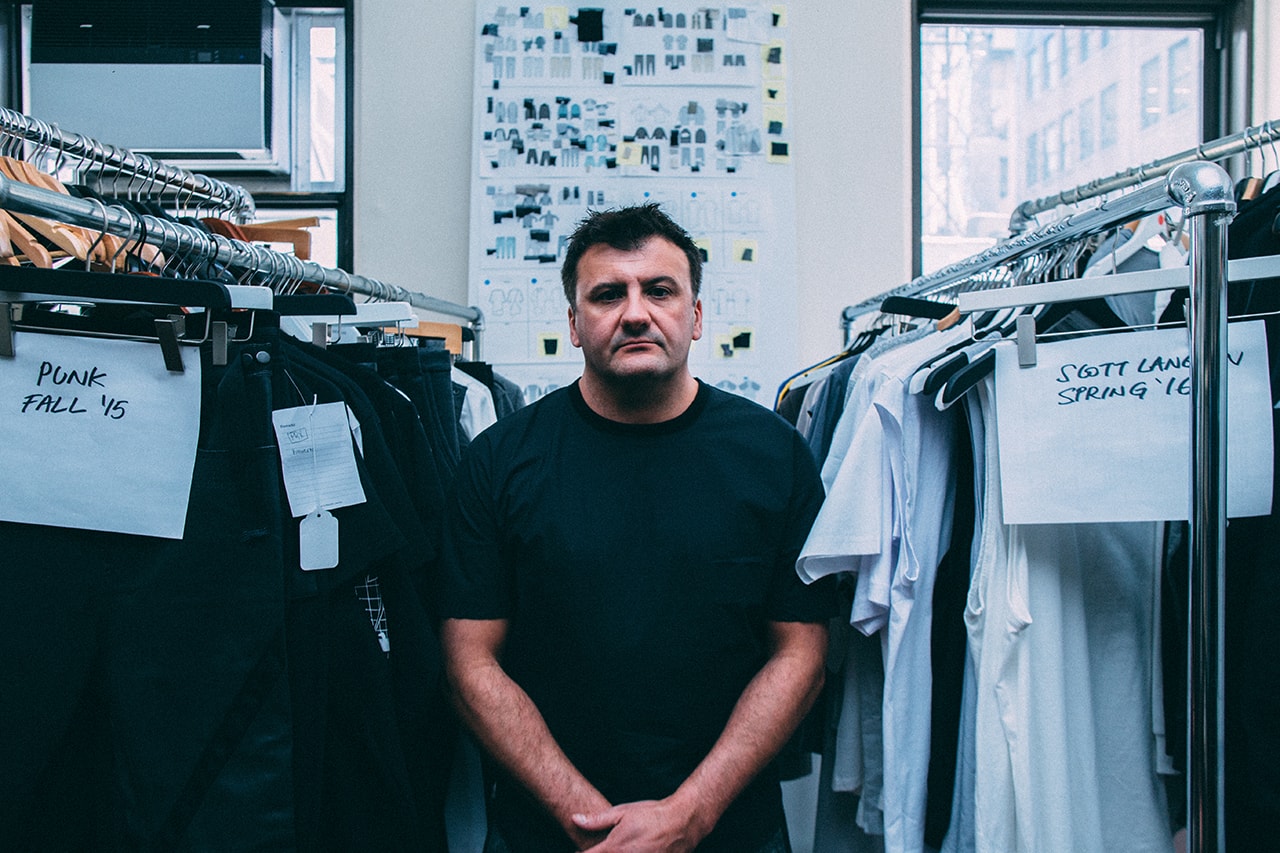 "It was a kind of yearning to go back to a time when I felt like I was truly able to express myself before bullshit demands that the rag trade places on you about keeping the margins tight. None of that rinse-and-repeat fashion shit."
---
After creating and selling a couple of brands, what made you decide to start your eponymous line now?
I wanted to create a collection that was a true interpretation of me and my background. Something that I created from start to finish. I wanted to create a brand that was based not solely on commerce or mass production and bottom line, but on — as corny as it sounds — purity and perfection. I've always had it in the back of my mind that I wanted to do something that was truly crafted.
I wanted to draft the patterns myself, cut the toiles myself, sew the samples, do the fitting, fix the patterns myself.  I really wanted — needed — to have my hands on the whole process from start to finish. It was a kind of yearning to go back to college, to a time when I felt like I was truly able to express myself before bullshit demands that the rag trade places on you about keeping the margins tight. None of that rinse-and-repeat fashion shit.
I got lucky to team up with Wilson Design, Source & Supply who really let me take the reins and design my line the way I see fit.  They've let me have the freedom to do what I've always wanted to do with my own brand.  It's rare to find a partner that allows that in this industry and it's because of that "freedom to create" that I serve as the Creative Director for Scott Langton, Punk Royal, Artful Dodger, two other Wilson brands.
In what ways has your time in the army impacted your career as a fashion designer?
It accelerated my career for sure. Not for nothing — I could not wait to get out of the army. It wasn't for me. I was far too much of a free spirit. Before I went in the army, I was an amateur UK boxing champion, and a sergeant in the local army cadets. But joining the army was just the natural thing for me to do: my dad was in the Merchant Navy and was a Commanding Officer in the army cadets. It was just a given that I would join up.
As soon as I got there though, I knew it was a mistake. I knew I wasn't soldier material. I couldn't stand the authority — some dick telling me what to do was the last thing I was going to be taking — and to top it all off, I wanted to be a fashion designer.  No one would believe me! They thought I was taking the piss!  How could this guy, a boxing champion, want to be a fashion designer? But I just did and it was while I was in the army that I realized that I wanted a more creative career. Being in the army was not the place to realize this.
Where and when did you discover your love for fashion?
This kind of goes back to the army to be honest.  While I was a kid growing up in Bridlington, England, I was always into clothes. When I was 13 or 14 I worked on the harbor as a boat boy. We had absolutely no money, so I was working to be able to afford clothes for school and as I was earning money, I could buy my own clobber (clothes). I would go to York and shop at Sarah Coggles or Rileys in Beverly. I just really liked wearing cool shit. Pringle and Lyle & Scott sweaters with Farah trousers, mixing it up with some FILA track jackets and some adidas Gazelles or Ivan Lendl trainers — rounding it off with a killer wedge haircut. I thought I was the dogs. Then I turn up into the army and I'm like "Nah, this isn't for me." No expression of self, just some lunatic sergeant screaming at me to "get down and do 10." Go fuck yourself!
---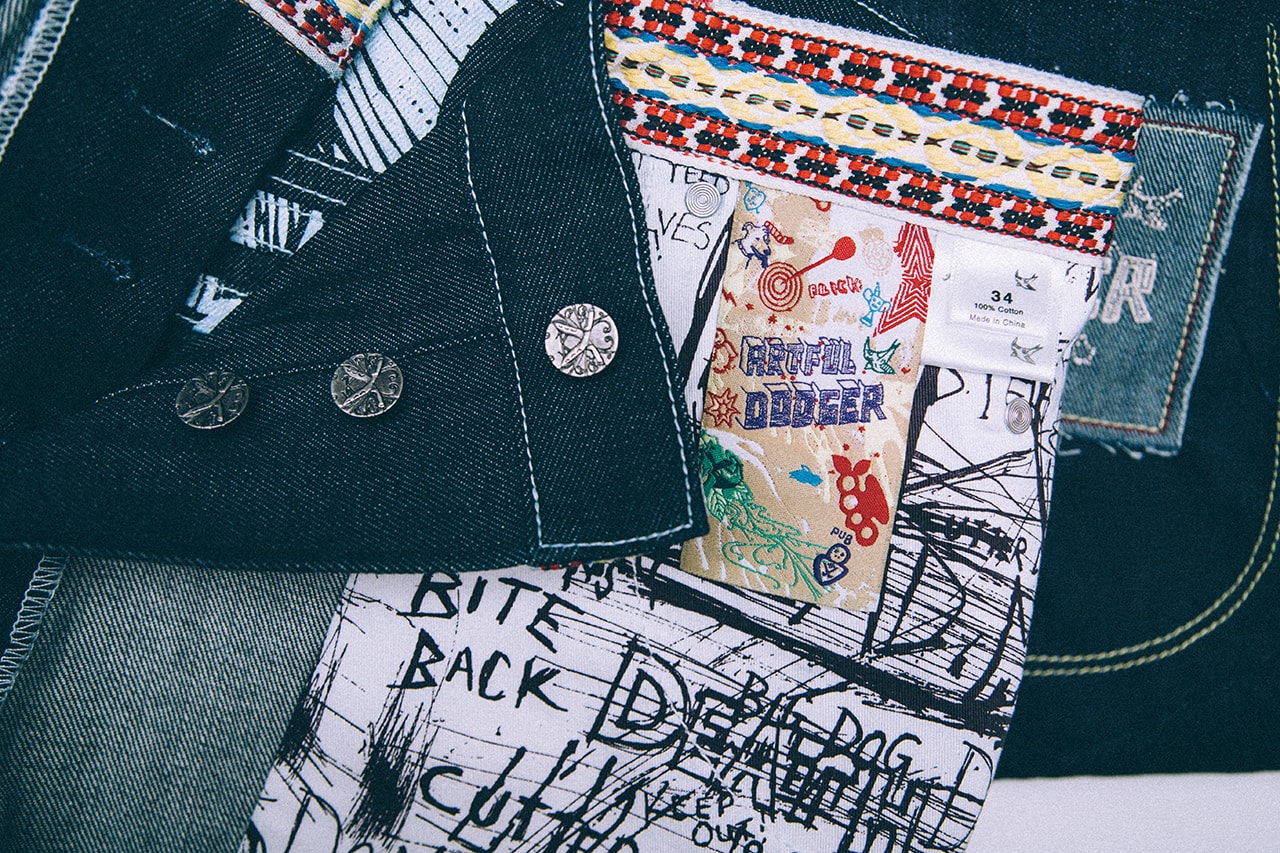 "This stocky little white guy from Yorkshire rubbing noses with hip-hop royalty. It was very bizarre but at the same time, normal for some reason."
---
How has hip-hop's influence on fashion changed since you began working for Phat Farm and later Sean John well over a decade ago?
Now you're making me sound like an old fart. The transition from the UK to New York was a mind blower.  When I landed the gig at Phat Farm in 1997, right after college, the hip-hop we were exposed to in the UK was a mix of Run DMC, Biggie Smalls, Public Enemy, and The Beastie Boys. All at once you're introduced to a whole different culture of hip hop — especially going to work with Russell Simmons at Phat Farm.  It was like having hip-hop intravenously drip-fed into your soul. There was no getting away from it. They would come into the studio and I'm like, "These are the fucking guys I'd been listening to when I was back home." So I was living and breathing it from day one. This stocky little white guy from Yorkshire rubbing noses with hip-hop royalty. It was very bizarre but at the same time, normal for some reason.  The move to Sean John really just became an extension of this bizarre hip-hop world that I found myself living in, in New York.
I don't need to remind you of the streetwear fashion at the time — baggy jeans, oversized polos and rugbys, and polyester football jerseys with the number 5 all over them. To go from slim football casuals to everything oversized and baggy was the weirdest thing to adapt to. I think it was a natural progression though, that while I was at Sean John we started to bring in a more tailored feel to streetwear, which I still think resonates to this day with an urban customer. Now, fast forward 16 years, the biggest names in hip-hop are rocking edgy and conceptual pieces from storied European design houses and emerging brands. These blokes are wearing a mix of skinny jeans and drop crotch pants and a blazer, to hoodies and draped tops and crazy layers with three sleeves and rubber prints all over … you know what I'm talking about! It's still rebellious — and that's what hip hop was always about … saying "fuck you" and making a statement.
Your brand has a tagline that reads, "Progressive clothing meant for this lifetime not the next." Can you explain this further?
I wanted the collection to be a forward thinking, yet a street-conscious collection for a man, not a boring, basic menswear collection. No one needs that. Scott Langton is a collection with a nod towards the future, but not so out there that it's not wearable for any occasion. It's approachably cutting-edge.
Look, there are enough traditional tailors out there. With Scott Langton I am trying to push the envelope somewhat, but still remain wearable. I want to be that collection or that garment that a fashionable guy looks at and says, "Yeah, of course," as well as the collection that the fashion-aware guy looks at and says, "I want to wear that, I really do, It's just a bit … Is it too edgy? No, fuck it. I can pull it off."
While your brand is said to bring the quality and craftsmanship of Savile Row to streetwear, many men aren't aware of the traditional values of tailored clothing. How do you plan to educate the unfamiliar?
Nonsense. The way that men are viewing clothing now, they are becoming more and more educated in how to wear tailored clothing. Go back to the hip-hop question. Back when I started designing, streetwear was baggy, oversized and covered in graphics and now look at Kanye, look at Pharrell. They are all wearing tailored clothing — perhaps not traditionally tailored, but still very tailored. The people that are our music heroes are now dressing up in designer suits, tuxedos and shirts. The street customer is nobody's fool. They are aware of what a fitted shirt looks like. They know what a dress pant should fit like. Take "Vinnies" as an example, right down there on Flatbush Avenue in Brooklyn. Jacob has these kids coming into his store and insisting that he show them the new Scott Langton collection.  These guys know what they want — it doesn't matter what walk of life they come from. They care and are aware and know what's relevant, be it other similar brands or Scott Langton. They know what fits and what looks good.
---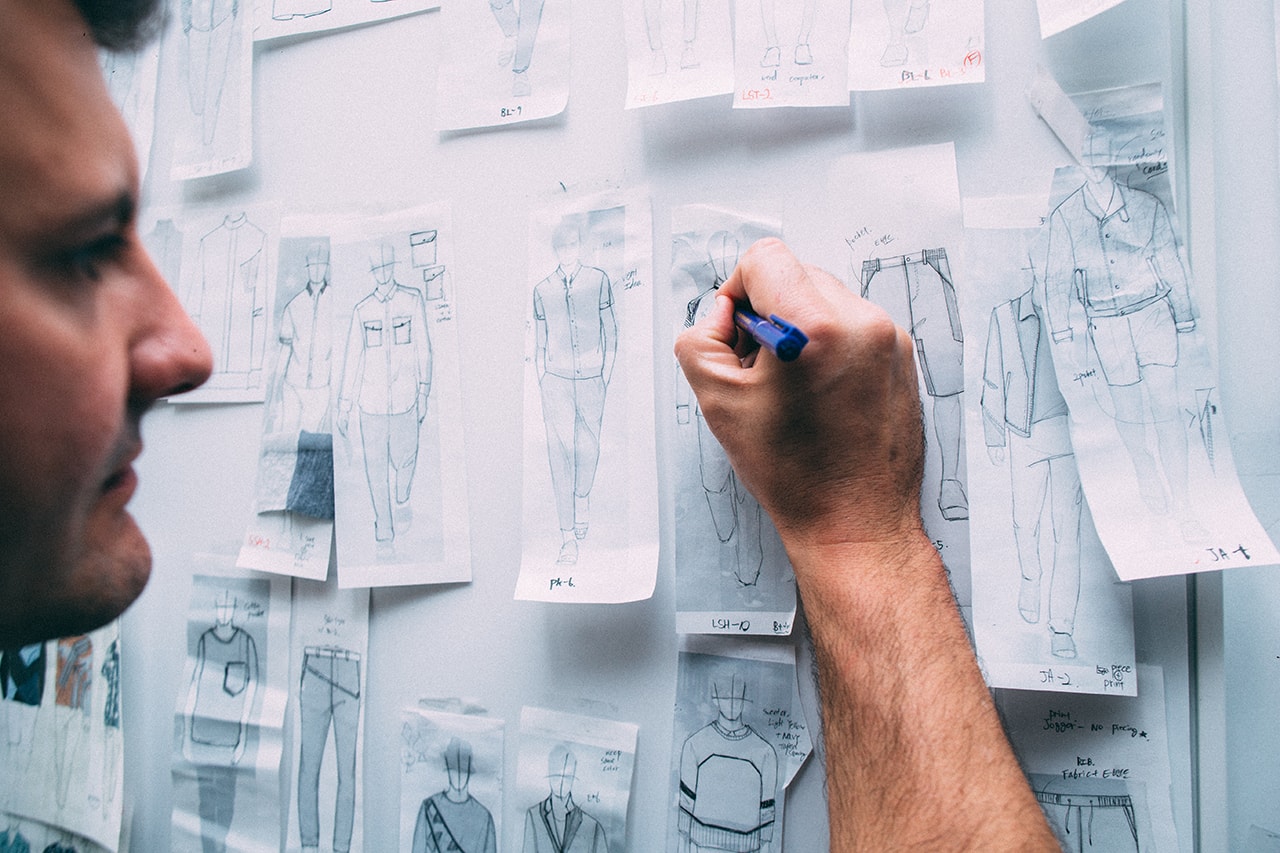 "When I design my clothes, I look at them, I critique them constantly. I ask 'Would I or would my customer wear that?' Maybe, maybe not."
---
While versatile clothing is very important for men, so is the durability. How do you ensure it can withstand the unapologetic lifestyle of urban man constantly on the go?
Listen, not everything in the collection is for the streetwear/urban man. That's why I love the diversity of the Scott Langton collection. I made a beautifully tailored, subtle drop crotch jogger-bottom suit of wool camo jacquard in New York that will retail for over a thousand dollars. That, hand on heart, is still sophisticated and understated enough that it could be worn to the office or a red carpet or a night out on the town. There's some pieces in the collection like great leather bomber jackets, coated cotton jeans, and loose-fit breathable knits, that are adaptable to a more urban and "unapologetic" lifestyle. That's the beauty of the collection, there is something for every occasion, be it hanging out with the boys or taking the wife or girlfriend to dinner.
Your brand seems to offer a comprehensive collection from suits to tees. Will you branch off to accessories?
Absolutely for sure. It's a natural progression. I need and want to cover the whole ensemble of a man's wardrobe from morning until night. But first things first, I need to get the core collection perfect before I turn my hand to accessories. I'm a stickler for details and perfection in clothing.
What are you hoping to achieve with the brand? How do you plan to elevate men's fashion?
When I design my clothes, I look at them, I critique them constantly. I ask "Would I or would my customer wear that?" Maybe, maybe not.
If it's "maybe not" then I don't make it, I don't sample it, I say "fuck it," and move on. I want my clothes to be worn by men who appreciate clothing, by both perfect and imperfect men. They are 'normal' like me: I'm five foot eight, 180 pounds and nowhere near the 32 waist I once was — but I still want to look sharp and relevant. What my collection offers is an opportunity for every guy — perfect or not — to dress how they feel. Sure, the perfect guys will look great in my line — but I like the idea of being an answer for the guys with style who are forced to be a bit conservative in their clothing choices because there's nothing cool on offer that fits them. I want to push it just enough so that when someone buys it they think, "I like how I look in this, I love the fit, and I don't feel like a douche."