The Re-Up: A Conversation with T-Pain
Notorious for his use of auto-tune, but famous for creating chart-topping hits, T-Pain seems to be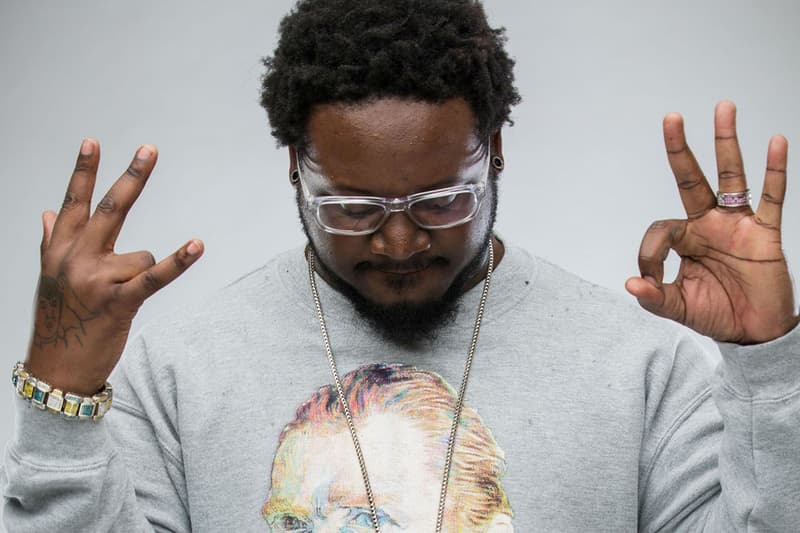 Notorious for his use of auto-tune, but famous for creating chart-topping hits, T-Pain seems to be a man with many hidden talents — and that is exactly what we're beginning to see. With a jaw-dropping performance for NPR TinyDesk where he sang without his usual auto-tune, T-Pain showcased his true talent, wowing the world in the process. With an upcoming album, Stoicville: The Phoenix, the 29 year-old rapper talks to HYPETRAK about the change in his personal style, his production tools, and what we can expect from him next.
Excerpts from the conversation are found below, but head over to HYPETRAK to read the full interview and give a listen to T-Pain's exclusive playlist for HYPETRAK as well.
One of your more recent singles from your upcoming album is "Coming Home," which is a tribute to those serving in our armed forces, can you tell us what inspired you to do this track?
Basically I was on the road for a long damn time after sitting at home for a while and getting used to that, and I just felt like, "Man, I wanna go home." And it made me think of our soldiers all around the world and I just couldn't even imagine how they feel. And you know they don't really have a song or anything paying attention to them besides all the bad sh*t going on right now, so I just decided to make something upbeat and positive for them and that's how "Coming Home" happened.

You're about ready to release your fifth studio album soon titled Stoicville: The Phoenix, what's the main message or story you're looking to tell with your new album?
I guess the main message is, "Do what you want." Don't let anybody steer you in the wrong way; even if it's the "right" way to go. I always tell my people that you can try to steer me in the way you want me to go but if I f*ck up my life, I'm glad that it's on me. If I make the wrong decision, I'm glad it's my decision. I don't want to have somebody else make a decision for me and f*ck up my life and then wonder what if had I made my own decision. I tried to kill the "what if" and basically that's the message – just kill the what if.

Can you give a little more detail on the concept and meaning behind The Phoenix?
The phoenix is all about rising from the ashes. I'm coming back as a whole other beast, like now I have a point to prove. Before I was just doing my thing, but now I go a point to prove and I feel like I'm going rise from the ashes as the phoenix.