Alexandra Shipp Lands Aaliyah Biopic Role, Zendaya Coleman Explains Why She Quit
There's been a fair share of drama surrounding Zendaya Coleman's in the Aaliyah biopic, Princess of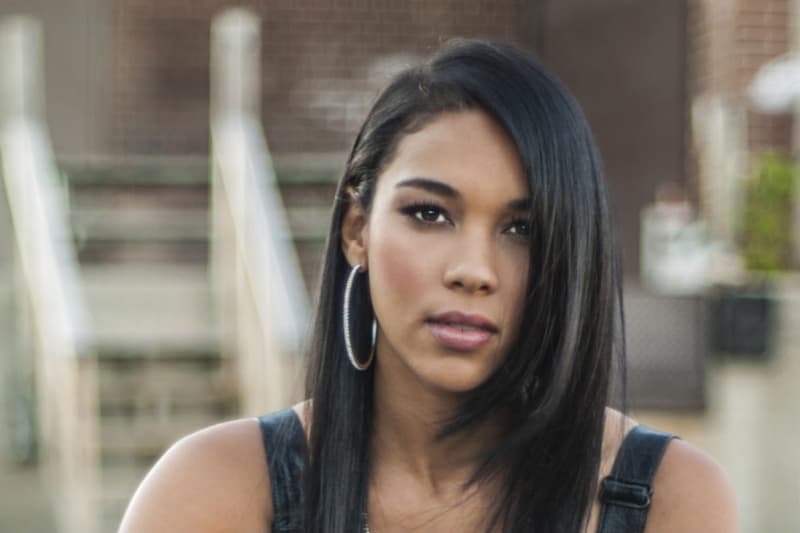 There's been a fair share of drama surrounding Zendaya Coleman's in the Aaliyah biopic, Princess of R&B. News of the 18-year-old Disney star landing the role to portray the late songstress has widely received negative response, which led her to quit the project entirely. In the meantime, Alexandra Shipp has signed on to play Aaliyah in the upcoming film after the project being temporarily put on hold. Talk show host Wendy Williams announced Shipp's casting as Aaliyah on Twitter today, and confirmed that she will now executive produce Princess of R&B. She wrote:
"I'm excited to exec produce the Aaliyah @lifetimetv movie w/ @DebraMChase. Prod starts later this month and @AlexShipppp will play Aaliyah."
This weekend, Coleman has addressed her side of the situation via her personal Instagram.
"Let me just explain something. The reason why I chose not to do the Aaliyah movie had nothing to do with the haters or people telling me that I couldn't do it, I wasn't talented enough, or I wasn't black enough. It had absolutely nothing to do with that. The main reasons were that the production value wasn't there, there were complications with the music rights, and I just felt like it wasn't being handled delicately considering the situation.
Additionally, she revealed that she tried to contact Aaliyah's family to no avail.
"I tried my best to reach out to the family on my own, and I wrote a letter, but I was unable to do so," she said. "Therefore, I felt not really morally OK with moving forward with the project."
This didn't stop her to send out wishes for Shipp and offered her congratulations to her replacement.
"I only hope she does not have to deal with half the hate that I had to deal with. And remember that we are all human beings trying to do what we love to do. Let's practice motivation and love — not discrimination and hate. All right?"
The Lifetime movie will be based off of Christopher Farley's best-selling biography Aaliyah: More Than a Woman. Watch Coleman's Instagram message below.