Danger Mouse Talks "Sci-Fi and Deep Chats" Behind New Broken Bells LP
While Cee Lo Green recently caused headlines with the upcoming Gnarls Barkley reunion, Danger Mouse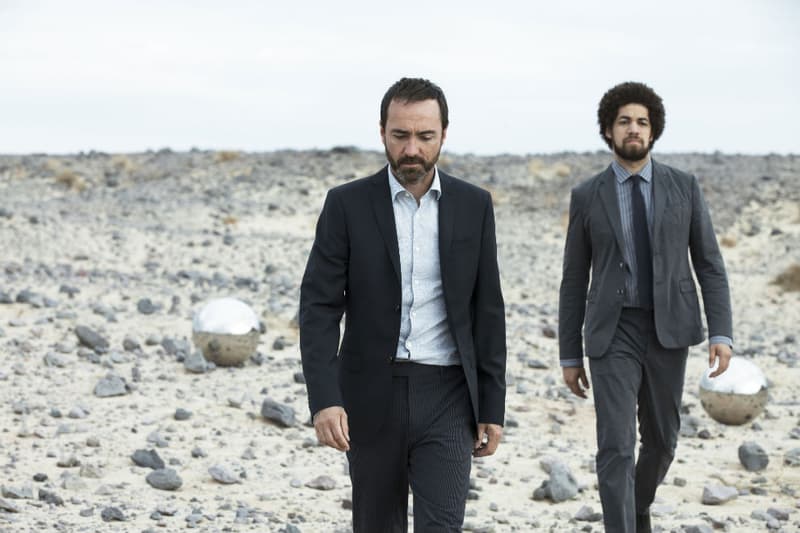 While Cee Lo Green recently caused headlines with the upcoming Gnarls Barkley reunion, Danger Mouse is still up talking about his most recent project, After the Disco — the latest album by Broken Bells, his collaborative project with The Shins' James Mercer. Don't get it twisted though — After the Disco signifies more than just an one-off side project for both musicians, as he revealed in his recent conversation with Rolling Stone.
How did the After the Disco concept start?
About a year ago, James and I worked for about a month on ideas, and that was the last idea we had. We were in the studio and James' car was waiting to take him to the airport. His ride was outside and he was scatting melodies overtop of what turned out to be "After the Disco." We worked on it for 10 minutes and I thought, "Oh, wow. There's something amazing there." I think that was the fastest song we had done up to that point; the danciest song I guess you could say. It's not dance music by any means, but it's fast enough to be danced to. When I think of Broken Bells, I don't think of it as music you could dance to so it definitely wasn't anything we shied away from, but it still had the sadness, it still had the kind of darker melancholy thing we like to do.

What does Broken Bells allow you to do that you don't really get in other projects?
It's my main thing, really. It's my main gig. I did Gnarls Barkley for a while, and then I wanted a band situation. I kind of plan things around that so now that it's back on again, it's been really good 'cause I'm able to put every and any idea I have into things. And being able to do that with James, I mean, he' s probably one of my favorite singers. To work with him is kind of nuts to me.

You two made the first record after hanging a lot at your place. Was this process the same?
Yeah, this time, the same thing. He would just come down from Portland and stay with me and we would hang out and talk and then catch up on each other's lives. We still always saw each other when we weren't working. We became really great friends. He's one of my closest friends.

On the last record, you had talked before about how you guys had listened to some Sixties pop stuff like the Zombies. What were you guys into this time?
We've been dealing with a lot of the science-fiction elements of things. James and I are very fascinated with what people in the Fifties and Sixties thought now was gonna be like. That's when we did the record; that's where a lot of that came from. When you're younger, you have ideas and visions of what you're going to be like when you're older and what love is going to be like and who you're gonna be married to and all of these different things. Hearing some of the sounds from the synthesizers in the Eighties, and things like that, bring up certain kinds of emotional elements from when you were younger. That's what we were talking about and thinking about as we were building up and everything and now that we're growing up, that made its way into the lyrical side of things, and musically it kind of did too, but it wasn't such a big discussion. It's just the way it kind of happened.

What synthesizers did you use?
I don't really give out too much detail on those. It's not really a secret, but I don't really talk about a lot of gear or something like that 'cause then people ask about it and I hate talking about gear.
After The Disco arrives February 4.