A Conversation with The Underachievers
The Underachievers have left quite a mark within the hip-hop landscape this year. After releasing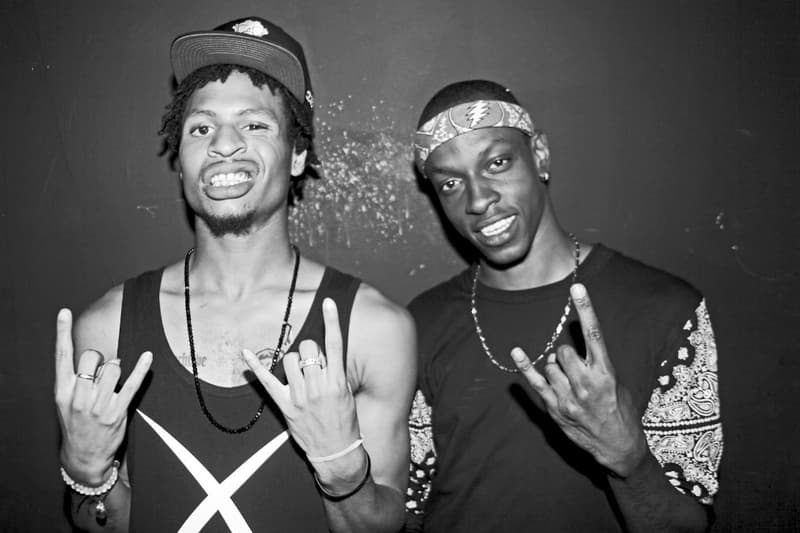 The Underachievers have left quite a mark within the hip-hop landscape this year. After releasing February's Indigoism, MCs Issa Dash and AK followed up with their convincing, Lex Luger-produced EP, The Lords of Flatbush, earlier this month. We met up with this eccentric Flatbush duo to find out the different approaches for their respective 2013 releases and also give us a headsup on the delicate differences between the New New York movement with the Beast Coast movement.
How would you recap the year 2013 for you so far?
Issa: It was pretty awesome, from te beast coast tour to releasing our first project it's just been exciting being accepted by our fans and the hip-hop community as a group that can make some noise in the coming future.
Tell us about your new EP, which is having quite a momentum in the industry.
AK: It's a fun project and serves as kind of an intermission to our album and first project. We wanted to have a lot of fun songs there like herb shuttles, with less of the lyrical goodness. Don't worry though, we're saving that for our next album.
It differs quite a bit from Indigoism?
Issa: That is true. It's not as introspective and lyrical as Indigoism?it's more fun hyper performance songs, we basically put it together to have some new music to tour with this coming fall and just to put out new music for the fans.
Why have you only work with one producer, Lex Luger?
Aww man, he's one of our favorite. No doubt about that. However, to be correct, it's mostly produced by Luger while the two bonus tracks were created by Erick Arc Elliot and there's another one from the Tribe gang.
Where would you locate the difference between the New New York movement with the Beast Coast movement?
AK: Beast coast is a bunch of kids from Flatbush — us, the Zombies and Pro Era — while the new New York movement is much more of a conglomerate of the new age rappers in New York making noise — such as the Tan boys, the A$AP Mob, Pro Era, the Underachievers, Zombies and of course Worlds Fair.
What does an ideal day in Brooklyn, Flatbush in particular, look like?
AK: Ha, lot's of weed smoke and lots of Caribbean culture. Ain't no place like home really.
You both have Carribbean roots. How does this reflect in your music? Is there any stereotypes you see artists with a Carribbean background are facing in the American music industry?
Issa: I don't see how it directly does but I can't say that it doesn't because it is in our heritage and culture and upbringing. But directly no I don't see the influence, and I definitely don't see any stereotypes with being Caribbean.
Issa, you have Chinese roots as well. Since we are based in Hong Kong, we have to ask, are you in touch with the Chinese culture?
Yes, I eat (real) Chinese cuisine all the time and my father follows some of the holidays like New Years. It's very apparent when I'm with my fathers side of the family.
Who are your favorite new artist out right now?
Both: That's always tough to say but we have to give it to Travi$ Scott and Lil Herb.
When will wee see a full-length project from you?
AK: 2014. Wait for it. It'll be worth it.
Words of wisdom?
Both: CREATE YOUR OWN REALITY DONT LET ANYONE SHAPE WHO YOU ARE.
Photography: Mel D Cole