HYPETRAK: A Conversation with Pusha T at Boiler Room NYC
With his G.O.O.D. Music debut album My Name is My Name steadily approaching its long-awaited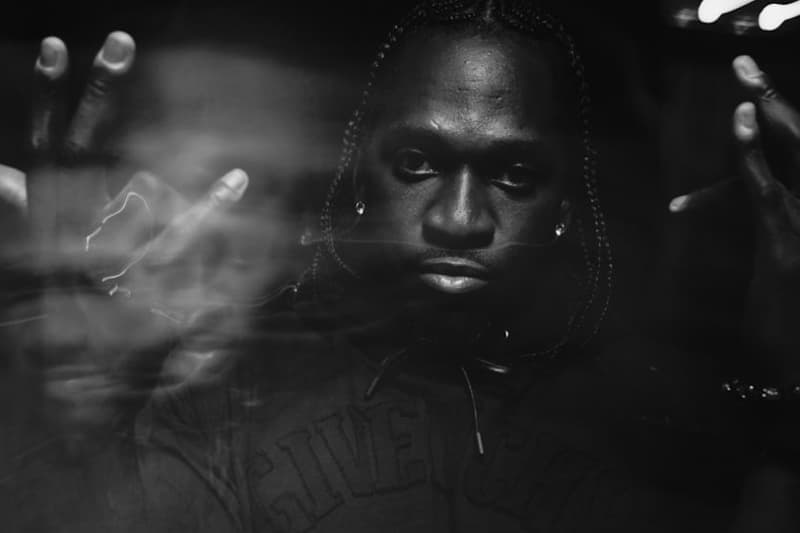 With his G.O.O.D. Music debut album My Name is My Name steadily approaching its long-awaited release date, Pusha T recently graced the Boiler Room for New Era's #WearYourAllegiance event in New York. After hitting the stage to perform a generous amount of verses both old and new, the VA native sat down to break bread with the HYPETRAK crew for a telling interview. Opening up with his alliance to New Era and what it's like to return home to his birthplace of NYC, Pusha continues on with his thoughts on the current state of hip-hop, his favorite up-and-coming artists, his relationship with No Malice, and much more. With select excerpts below, be sure to check out the full interview here.
How did you get involved with the Boiler Room-New Era event?
Oh man. I have a relationship with New Era, and it was just something that was brought to my management. It's always a go with those guys. I mean, every time I go to one of those events it's like everyone that I've been seeing for the past 10 years of my music career. Guys, you know, that have been in the industry, working with New Era in some capacity of that cool, street market – you know?

You seem to be touring a lot, but does returning to the place you were born bear some special meaning?
Not in the sense of [New York City being] the city I was born in. It's just like New York is like the mecca, man. It's the mecca of hip-hop, and when I come there, the energy just never dies. That energy is always great, it's just always a really great energy. It's never slack, it's one of those places that, you know, you really find out who your fan is, and you find out how passionate your fan is. So, every time I step foot in New York – these are the real listeners, these people are the people who really know the definition and the meaning behind what you're saying… they just know, they're hip. They're hip to what it is that I do.