Kylie Minogue Signs to Jay-Z's Roc Nation
After last week announcing the signing of Timbaland to Jay-Z's Roc Nation imprint, which makes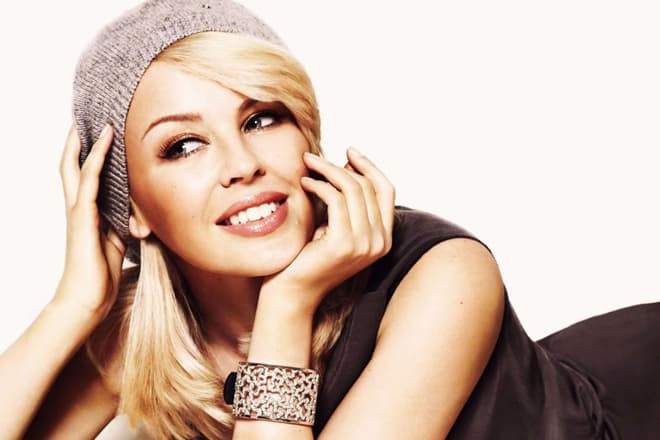 After last week announcing the signing of Timbaland to Jay-Z's Roc Nation imprint, which makes sense, today the agency is back, inking another somewhat unexpected deal. Pop singer-songwriter Kylie Minogue also joins the Hov-spearheaded team as it will no doubt be interesting to see what comes from this linking. Roc Nation released the following statement regarding the acquisition:
Roc Nation would like to welcome Aussie singer, recording artist, songwriter, actress and designer Kylie Minogue to the family. In a career now spanning 25 years, Kylie has released 11 studio albums, two live CDs, eight live concert DVDs, a greatest hits double album, and multiple video packages. She has released over 50 hit singles worldwide, including the Grammy-winning Come Into My World, and has sold more than 68 million albums worldwide. Needless to say, we're excited to have Kylie join the Roc fam.
Smart move on both parts? Hit us with your thoughts in the comment section.