The Dawn of the New Retailer: Retail's Changing Model
You certainly won't find today's most remarkable or valuable retail stores at your local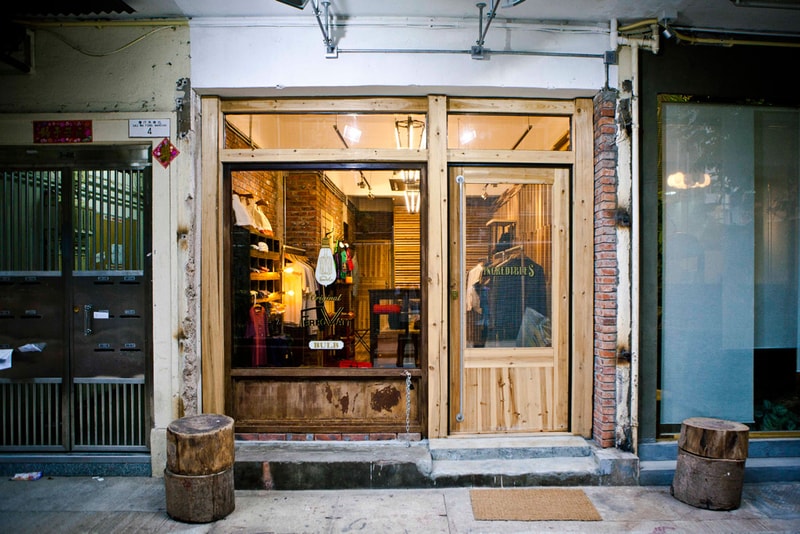 You certainly won't find today's most remarkable or valuable retail stores at your local mall.
It all started with the success of Gilt Groupe a few years ago, the entity that took the concept of sample and flash sales online. The past few years have seen the rise of local coupon or group-buying sites, like Groupon, LivingSocial, and TeamBuy. Meanwhile, in the physical landscape, fast fashion retailers like Zara and H&M are dominating; in fact, Zara already overtook GAP a few years ago to become the world's largest retailer.
The major beef with Zara is quality. Even though this vertically-integrated company has been crushing sales, its reputation has suffered quietly for its less-than-durable goods and at times plagiarized designs. Zara is looking at methods of growth right now; the fast, aggressive expansion that they've been known for is clashing with the growing pains of scaling their own model to span the globe.
Fast fashion is a trend taking over the world. What happens when it reaches a peak, and consumers discover that they want more original goods? What happens when companies are able to combine competitive prices with high quality goods, ranging from fashion to eyewear?
Keep these questions in mind as we explore some of the Internet's most interesting retail start ups.
Shining Light on Artificially High Prices
"This is technology that was invented 800 years ago. Why should a pair of glasses cost more than an iPhone?" challenges Warby Parker co-founder David Gilboa in his interview with TechCrunch. "We realized the only reason why glasses are so expensive is because there's a handful of companies that control the supply chain. So there's one company called Luxottica that basically owns or controls all the brands that most eyewear consumers have heard of. Oakley, Ray-Ban… they own all those brands, and they own licenses to most major fashion houses. Chanel, Prada, Dolce & Gabbana, DKNY; none of those fashion brands actually produce or distribute any of their own eyewear, they just collect a royalty from Luxottica. They also own Lenscrafters, Pearle Vision, Sunglass Hut, Target Optical, Sears Optical, a bunch of other retailers. And they own EyeMed, which is the second largest vision insurance plan in the U.S."
"They keep the prices artificially high," chimes in another Warby Parker co-founder Neil Blumenthal.
Today retailers like Everlane, Warby Parker, and Bonobos lead the charge against these artificially-high prices. Each organization is focused on selling designer-quality goods at low prices: Everlane specializes in apparel, Warby Parker concentrates on eyewear, and Bonobos focuses on pants. All of them bypass expensive licensing fees and do everything themselves: design, manufacturing, branding, and retail. Essentially, they've cut out the middlemen and retail store costs that play into the logical cause of huge markup. (This is not to ignore the additional markup high-quality brands use to create exclusivity and perceived value.)
Each one does things differently from each other: for example, Everlane has three unique traits:
Everlane sells four types of goods every month (each one under $100 USD), each of a different variety. For example, in the first month, Everlane could be selling knapsacks, shades, beanies and cardigans. The following month will have none of those items in stock; instead, the only items available will be hoodies, bow ties, leather belts (at-cost sometimes!), and sleeveless tees.
The company manufactures in small batches, so consumers know that there's a chance that Everlane may run out of that month's stock if they bide their time ruminating about a purchase.
Loyal Everlane customers, thus, aren't exposed to the same ole' pair of jeans every month; they get the opportunity to purchase items that they haven't seen before. Everlane gets loyal customers that are very enthusiastic to re-purchase items next month.
Warby Parker's unusual approach comes from its flexibility in getting people to try their product:
Warby Parker makes a Home Try On kit available for free to potential clients; each kit comes with a series of frames that people can try on at home for five days (return shipping is prepaid). If you like what you see, you can pay $95 USD for your prescription eyewear – all inclusive of lenses and frames.
Also, each time you buy a pair of Warby Parker's glasses, they give away a pair to someone in need; Sound reminiscent of TOMS' value proposition?
Bonobos sells really affordable, fitted (and vibrant) pants that are usually price at $88 USD:
Having started in 2007, Bonobos is in a more advanced stage of expansion than Warby Parker and Everlane. They have been experimenting with ways to scale effectively.
In April 2012, retailer Nordstrom sunk some money into Bonobos' equity and has started distributing some of Bonobos' flagship items at Nordstrom stores. "We understand there are people who still want to touch and feel clothing before they purchase. We realized we needed help expanding beyond our web-only roots," says Bonobos founder Andy Dunn.
Bonobos also is experimenting with a brick and mortar retail store in Boston.
Why hasn't this been done before?
According to Everlane co-founder Michael Preysman, there are two factors playing into this: radical transparency and the virality of social media. In an interview, Preysman recalls a series of conversations:
"We've told people before, 'Hey, we're going to tell people how much our T-shirts cost.'
'Well you're stupid.'
So maybe we're stupid, and we're fine with that."
Everlane is nowhere near the first company attempting to be transparent; they're just one of the first to be as vocal about it having selected a powerful medium to evangelize. They're not afraid to appear stupid either. They've gained a ton of attention from a controversial infographics about fashion prices they posted on their Tumblr (at the time of writing, it had over 18,000 notes).
Traditionally, gaining this level of attention would have required a marketing budget, which would have resulted in an increase in markup. However, thanks to the social web, specifically the reblogging nature of Tumblr, and its lack of cost, Everlane was able to create something that appeared before hundreds of thousands of viewers by going viral.
This particular infographic spawned a series of reactions around the blogosphere (many neatly collected in this article), which served to even further its reach. It's that sort of concept that appeals to the people that turn into customers: Why are you paying this much for designer-quality goods, when you could be paying so much less?
Everlane, Warby Parker, and Bonobos manufacture beautiful and affordable goods. That's not the only strategy that Internet retailers are taking to set their services apart.
Amongst the Next Generation of Retailers
Controlling Specific Niches
"We put out a product like a journalist writes a story," explains Chris Lindland. Lindland is the founder and CEO of Betabrand, an internet company that sells apparel. "It's almost an editorial calendar that drives design."
Far from just another clothing store, Betabrand sells items with names like "Varsity Bike to Work Pants" and "Reversible Disco Jacket". Their name reflects their own mentality: They push out new designs every week, and treat each item like it's still in "beta" format. If an item doesn't sell well, then they try again in small batches; if an item does, then Betabrand expands on it and creates new varieties of that item to retail. You're understandably skeptical: Who the hell buys bike to work pants?
"Bicyclists — and, perhaps just as important, hundreds of biking blogs — have adopted Betabrand's Bike to Work pants (khaki on the outside, with reflective detailing, and priced at $90)," as read in a New York Times article. Betabrand has managed to replicate that kind of virality that Everlane spread with its infographic, albeit to a much more niche audience – cyclists. Imagine the possibilities of the other items; what if disco blogs started blogging about Betabrand's disco jacket, or if retro blogs started posting about their smoking jackets?
Connecting the Art Ecosystem
If you've ever wanted to replace that Godfather poster on your wall, you now have the opportunity to: 20×200 sells affordable art. 20×200 pushes out 2 new pieces from a variety of artists weekly; they then manufacture 750 copies of each piece, and once the batches are sold out they're gone – forever.
"The collectors are delighted — they are getting something that more than delivers on their expectations. To spend $20 and have some of it go directly to the person who made it — that's hard to do these days, especially at any kind of scale. The artists are making more money than they've ever made as artists, in many cases. And their work is being respected and well represented in the process," elaborates 20×200 founder Jen Bekman.
This young start up has made it feasible for artists to generate decent revenue from practicing what they love. It is creating the new norm that you don't have to be rich to enjoy art, and that art can be profitable. Perhaps as 20×200 grows, the stigma of not being able to make money in art will slowly start to fade away.
Perfectly-tailored Dress Shirts
Esquire knows to preach against the harms of ballooning dress shirts. The folks at Kinowear have another name for it: "Bad Fit Disease." Mainstream audiences are starting to realize that shirts aren't just about patterns and colors; they're about fit. Thing is, not everyone fits into those slim-fitted shirts at Zara; so what do we do when we want a shirt that fits us just right?
"People really like a Blank Label shirt because they can say, 'I had a part in creating this," says Blank Label founder Fan Bi. Blank Label allows customers to create customized dress shirts; like Indochino's suits, they also have a presence in Shanghai and create products on-demand. Blank Label is an experiment in participatory commerce, with much perceived value coming from what's known as the IKEA effect: people value things more when they play a part in creating it.
The thing that sets Blank Label apart from Brooks Brothers is price; where a dress shirt from Brooks Brothers might cost a bit over $200, a shirt from Blank Label starts from as low as $78. A more luxurious lifestyle just became much more affordable. Also, these retailers seem to be capitalizing on the long tail and then pushing their way up; for example, perhaps as fitted shirts catch on, Blank Label will grow with the trend.
The Sun is Rising
We're looking at an interesting collection of companies here; Bonobos is wrestling with a challenge that each startup will have to tackle soon. How do they scale effectively? So far, many of their abilities lie in dealing with small audiences (like batch producing, or customization); how do these abilities get scaled?
A very real possibility of scaling lies with partnership and acquisition: Bonobos serves as a case in point. By bringing their goods ordinarily only available online (or at its flagship store in Boston) to 100 of Nordstorm's frequently trafficked stores, Bonobos has been able to gain a ton of attention without breaking its marketing budget and still keeping goods at their current price point.
Another potential route is simply expanding slowly into the physical world through different tactics. Custom suit e-commerce company Indochino started opening up pop-up shops and integrating their retailing into reality. This also removes a barrier to many customers wanting to shop; now, customers actually can watch themselves get measured by tailors, and don't have to worry about measuring themselves incorrectly or improperly.
OR, perhaps they don't expand into physical world: in order to play competitively with physical stores, they all try to stay online and use that medium to keep costs low and spread word virally. The matter will be whether or not consumer behavior changes fast enough to keep up with this strategy; for example, people are already trying on goods using augmented reality.
Peering into the future, it's going to be interesting watching these e-commerce retailers trying to take their businesses to the next level. The sobering reality is that Bonobos generates around $1 million/month, where a retailer like Nordstrom makes $10 billion/year (stats in this NYT article). The road to the top is a long one for these e-tailers, especially if they want to travel it on their own. How will these companies make it independently? Will they all end up being acquired as an arm of larger retailers in their own respective industries in the struggle to survive?
Or can they continue their innovative streak long enough to outlast their traditional counterparts?
Herbert Lui is passionate about entrepreneurship, art, and technology. In his spare time, he covers technology and startup news for Techvibes and CutEdge. If you want to connect (or heckle), please feel free to reach out on Twitter.