HYPETRAK: Joey Bada$$ "The Progressive Era" Interview
HYPETRAK recently had the opportunity to link up with Joey Bada$$ following an impressive mixtape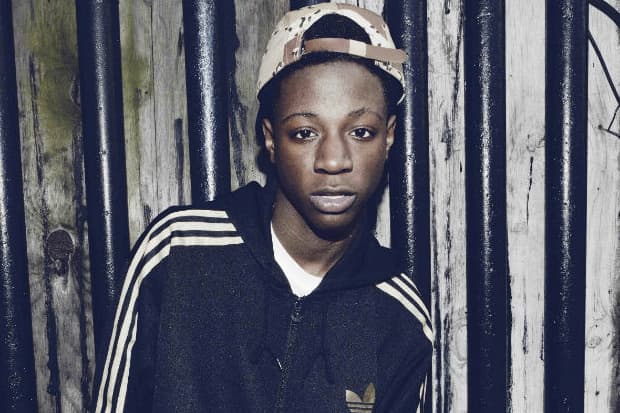 HYPETRAK recently had the opportunity to link up with Joey Bada$$ following an impressive mixtape drop of 1999. Going over variety of topics – including his early beginnings in hip-hop, his influences, his mindset in life, and of course his team, Pro Era and how that formed. The interview will shed some light on the young emcee who's buzz has been quite heavy. Several choice excerpts can be seen below, while the entire HYPETRAK piece can be viewed here.
Just to set the record straight, how many members are in Pro Era?
Pro Era: 24, but 15 of us are here now.

So let's get people familiar with you guys. State your name and what you do.
Rokamouth: I produce, I spit and I design.
Chuck Strangers: I produce, rap and watch Internet porn.
Dessy Hinds: I rap — I mean "emcee," I like to use emcee better.
A La Soul: Rapper, clothing line designer, sneakerhead.
CJ Fly: Rapper, sergeant.
Kirk Knight: I'm Kirk Knight aka Kirk Mizzle, aka Kirkington. I produce, I rap, I DJ and engineer.

There's a lot of you guys, how did you guys manage to all come together and form?
CJ Fly: It first started with Joey, myself, Capital Steez and Ali who is one of our producers/DJs. From there we just started growing and growing into one big army.

There's mentions of Flatbush and Brooklyn, is that home base and where you guys get most of your inspiration from?
CJ Fly: Yuuup. We all go to Murrow (High School), so we all are in the Flatbush area.

Some of your earlier works have been out there for quite some time and some may even say it was overlooked. However today, you guys are the buzz of New York. Tell us about that experience.
CJ Fly: Everything is happening so fast you know? But this is a good thing. It's a great feeling to see people relating to the music and vibing with it. It's good to see people appreciate the music and I'm truly humbled by it.
Kirk Knight: It crazy man. It was just little over a year ago. We were just chilling in Joey's room recording for fun…
CJ Fly: Yeah man, we recorded "Survival Tactics" there and even "Hard Knock" was recorded in Joey's room.
De La Soul: Yup, and just like from an outsider's perspective, New York City is "the mecca" of hip-hop and there's been an absence. No one has came through.
CJ Fly: Everything is still unreal, it's all happening so fast.
Chuck Strangers: We support HYPETRAK man, shoutout to HYPEBEAST too!

So who's next up in Pro Era to drop a project after this Joey mixtape?
Pro Era: We have an upcoming project from Capital Steezy.
CJ Fly: You can't have beast without the hype (laughs).
Capital Steez: Speaking of which, I actually have a song called "HYPEBEAST" on the project but YouTube deleted it, but you can still check it out on Beastcoast47.template.
CJ Fly: Collectively, expect a drop from us before we get heavy into touring. It's a little "sum-ching," s-u-m-c-h-i-n-g, sumching. (laughs)
A La $oul: That's not the title (laughs).

Give us a little background on your group name "Pro Era."
Capital Steez: We look at ourselves as the new progressive era in music. "Pro Era" is just a little "sum-ching" we did for short. That's who we are and what we live for. That's our mindset going into things.
Dirty Sanchez: It's something we do, and it's our rules.