We Are The Market: A Candid Interview with Chris Gibbs of Union
A man undoubtedly familiar to HYPEBEAST readers, Union Los Angeles owner Chris Gibbs recently sat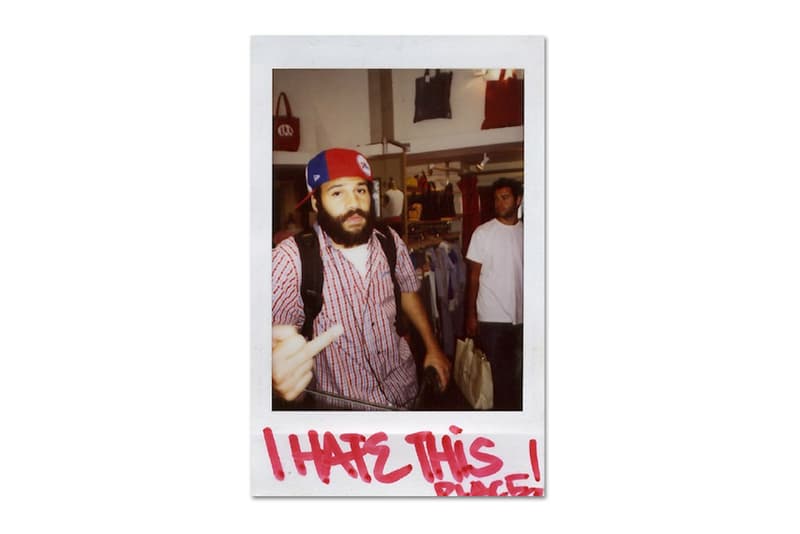 A man undoubtedly familiar to HYPEBEAST readers, Union Los Angeles owner Chris Gibbs recently sat down with We Are The Market and Capsule's Minya Quirk for a candid reflection on his time in the industry. During the interview, the two reminisce on the golden era of streetwear, Union's evolution from 1989 New York City to present day Los Angeles, and Gibbs's own success as the owner of the establishment. An excerpt from the interview can be seen below while it can be read in its entirety here.
So you worked at Union NYC (RIP) for a while, can you tell me in what capacity, but also, what led to that? I mean, you're from Canada. What landed you on Spring Street? And also, were you always into clothes?
I wasn't really into gear. I moved to New York and was working at a skate shop. I was dating (wife) Beth back then. She was really tight with Harold Hunter and all of them. She used to get me free Union/555 Soul/Supreme shit. After hanging out with her for a while I saw this whole other side of the game; models, clubs, fun shit…not the dirt bag skating shit I did. When Aaron moved from Union to Supreme….Beth got me in at Union.
Year?
Maybe '97? Over time i just kind of had an eye for what would sell and I eventually became the buyer. I literally just bought the shit I personally liked. I guess that worked 'cause I was a fan, before working there. I still use that technique now. I buy what I like.
Well you have good taste. How'd that evolve? Are you saying you were NEVER into fashion in your younger years? Or was it an inventiveness that came with those early streetwear years?
I mean, I was like every kid. I wanted Nikes and shit and I would come to NYC for the summer and stay with my fam and get all the latest shit. But I was never a "fashion" dude.
Ok so you were living with family (what family) in what part of Brooklyn?
My dad is the youngest of 10. An immigrant from Barbados. Everyone else left Barbados and moved to Brooklyn except him. He moved to Canada. I would spend summers here and go to summer school at Pratt. When I graduated from high school, I moved in with my auntie and her daughter in the Clinton Hill co-ops. Beth used to live on Clinton and Myrtle. We met on the Hoyt-Schermerhorn subway platform, where I kicked my game!!!
So cute. How old are you now?
37
Oh me too! Ok, so you were in at Union. Describe the vibe, the people, the everyday of it. Then a little about what you wanted to do once bestowed with the title of buyer.
Shit. It was one of the easiest gigs on Earth. At the time we sold like 80% of our shit to Japanese students and tourists. They were the only ones that really got it. The rest we sold to the NYC tastemakers (djs, socialites, designers, all around the coolest heads in the city). So I met so many amazing people…and everyone would kind of meet up and just hang out and talk shit. It was like the barbershop but for creative people and half the time I was there alone…and it was quiet too…not like the big business this has all become. We had a bench out front where I would either read books for like 5 hours a day on or sleep. Then some Japanese kid would come in. Buy up half the store and that was our day. Becoming buyer was more gradual. It just kind of came to be over time. Again, I would just start ordering the shit I wanted. I was a weirdo so at the time you could find me wearing a like a vintage suit with a torn up sweater….then I would remix that shit with the hottest kicks in the game and a throw back, so heads couldn't front! I would find brands that I liked personally, so I wouldn't have to pay full price.