LN-CC: SASQUATCHfabrix x The Inoue Brothers Capsule Collection Interview
The LN-CC store recently caught up with SASQUATCHfabrix and The Inoue Brothers to find out more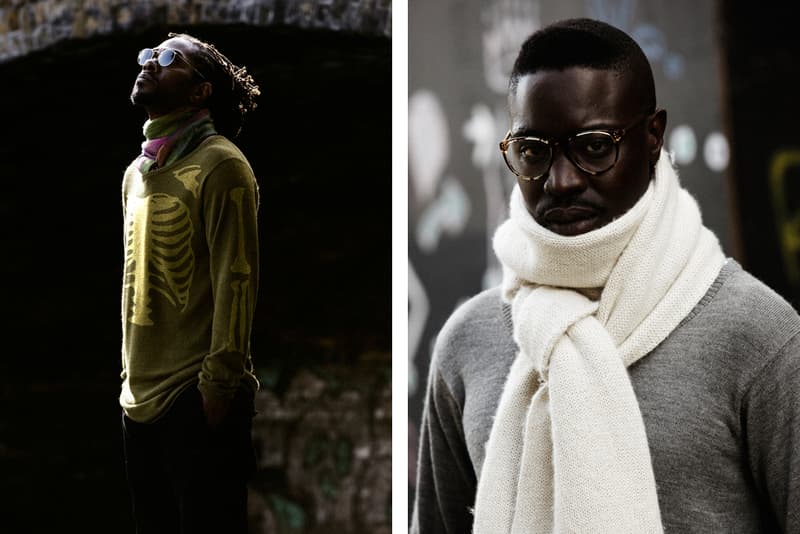 1 of 2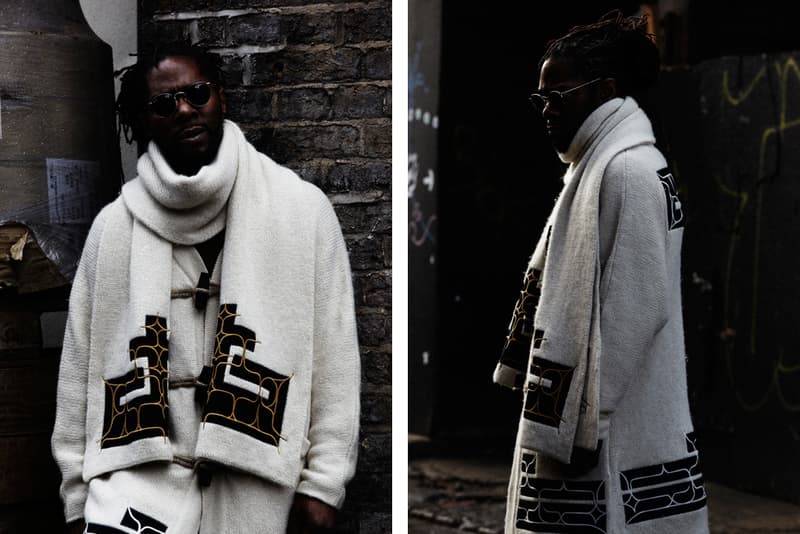 2 of 2
The LN-CC store recently caught up with SASQUATCHfabrix and The Inoue Brothers to find out more about their collective project that launched earlier today. The interview captures the link between the two brands as they talk about how they met, the process involved during this project, and what's behind the release. The launch also includes a specially designed installation housing the projects with both companies evoking an 'otherworldly' atmosphere that links back to their 'Modern Ninja and the Black Fist' collection theme. The evening will be followed by an after party in the LN-CC in-store club space with music from London-based Bad Passion Project. Read the interview and be sure to stop by the LN-CC shop for some good times later today.
How did the relationship between SASQUATCHfabrix and The Inoue Brothers begin?
SASQUATCHfabrix / The Inoue Brothers: Back in 2009, when SASQUATCHfabrix came to London on a research trip a mutual Senpai (senior person in Japanese culture) introduced us. At the time SASQUATCHfabrix was emerging strongly on the Tokyo and Japanese fashion scene, and The Inoue Brothers in Europe and Japan. Back then not many new brands were making a lot of significant impact in the fashion world as the recession was getting worse and business was difficult. SASQUATCHfabrix's super pulsating Tokyo style and our uncompromising ethical approach was a fascination, and this mutual progression and rhythm of our two brands created interest and respect for each other. More importantly we both felt a great sense of joy of finding like-minded progressive friends, who to share ideas and ideals with.
Can you give us an insight into the exclusive collection and how that came about?
SASQUATCHfabrix / The Inoue Brothers: From the outset we wanted to work with each other but our two styles were so different, which has been the most exciting thing about this collaboration. We both had to open up to each others strengths and adapt to reach this super special and exclusive collection.
What are the processes involved in the collaboration products?
SASQUATCHfabrix / The Inoue Brothers: For the canvas/body we chose to use the best Andean Alpaca fibre available: 100% Royal alpaca. We created shapes which were versatile with plenty of surfaces for SASQUATCHfabrix to use literally as canvasses for their much recognizable graphics and decorative customization.
Can you give us a sneak insight into the installation and what that will hold?
SASQUATCHfabrix / The Inoue Brothers: We hope to make an installation to reflect 'Modern Ninja' (SASQUATCH's new collection title) and 'Black Fist' (The Inoue Brothers' logo).
Why was LN-CC chosen to showcase this collection and installation?
SASQUATCHfabrix / The Inoue Brothers: Initially when we started revealing we were doing a collaboration, we were very conscious it was going to be represented strongly. Therefore we only approached very few accounts, three to be exact, and through dialogue with LN-CC we decided to make the collection exclusive to LN-CC in the West. When then asked to do an installation by LN-CC we jumped at the opportunity to create a setting and ideal situation of having the brands and collaboration collection represented as we wanted it to be showcased. However, as mentioned in the first question both SASQUATCHfabrix and The Inoue Brothers are really happy to have found another group of creatives who to share ideas, ideals and our future with.