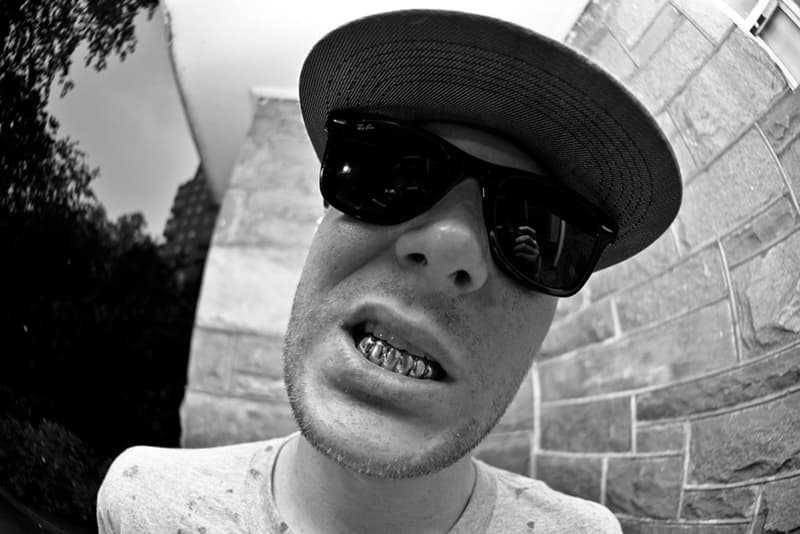 1 of 4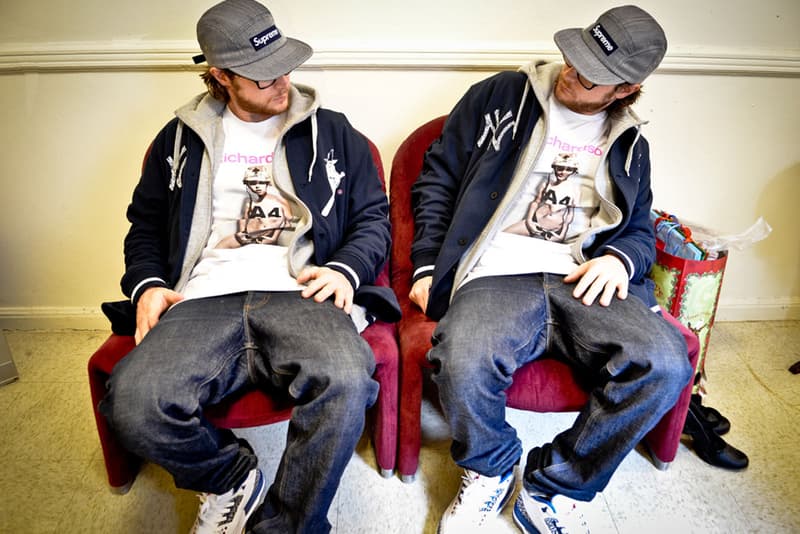 2 of 4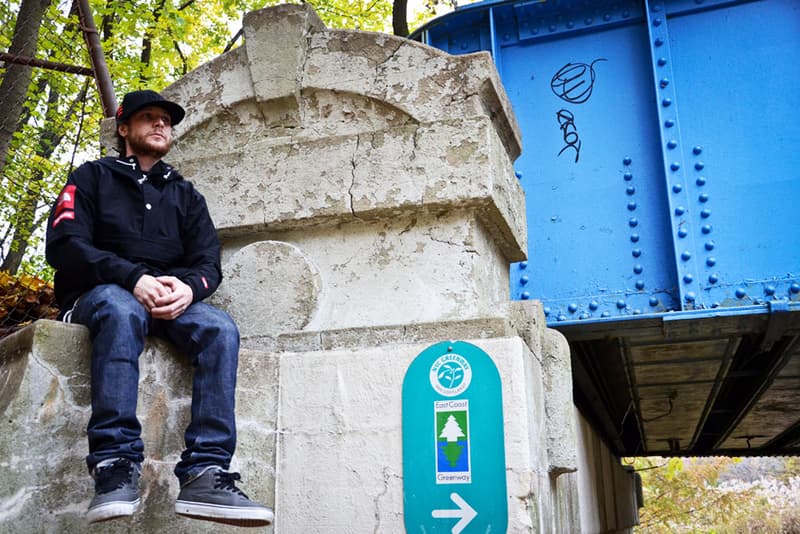 3 of 4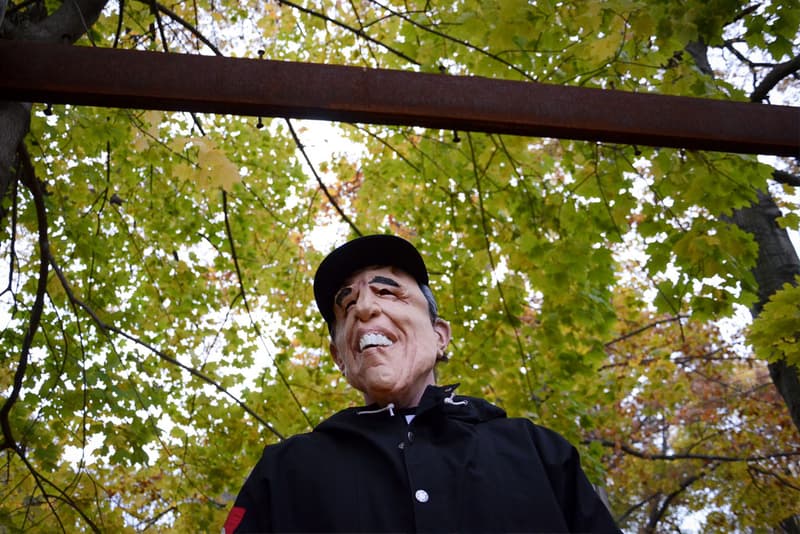 4 of 4
Brook Bobbins: From Simple Beginnings
London-born photographer Brook Bobbins has risen to prominence for his coverage of live music
---
London-born photographer Brook Bobbins has risen to prominence for his coverage of live music events, more recently revolving around the likes of Odd Future, A-Trak, Yelawolf and Theophilus London, just to name a few. Having called the Bronx his home for the past decade, Brook is a definite New Yorker, raised in Yonkers and hooked on photography since the '90s. We had a chance to catch up with Mr. Bobbins for an in-depth conversation revolving around his influences, upcoming projects and some of his more memorable times in the industry.
How did you get into photography and what were some of your early influences?
I initially got into photography in the mid '90s when I started going to lots of concerts. I always brought disposable cameras to shoot the shows and my friends. I think at some point down the line I'll scan all those rolls of film and make some galleries for nostalgia's sake. I started taking it seriously in late 2009 when I wanted to get my DSLR into a few shows and I started contacting promoters of the shows to try and get in with my camera. I started getting offered press passes and took it upon myself to network with the people I came across. I initially met Sickamore at a Famous Factory show in BK and he was really instrumental for me getting my foot in the door. From those four shows I met a lot of artists and management teams that I'm still friends with and still work with today. From there I started to meet a lot of the people that worked behind the scenes in the music industry and nightlife around NYC. All those people helped me progress. Dante Ross, A-Trak and Heathcliff Berru were nothing but amazing to me and have really helped me begin to achieve my full potential. My early influences started out with liner notes in cassettes and CD's. I always loved looking through the booklets and always wanted to get my hands into that aspect of the industry. I would love to one day handle all the press and promotional shots for a label. As for actual photographers and artists, people like Larry Clark, Shawn Mortensen, Clayton Patterson, Martha Cooper, Terry Richardson and Ricky Powell were huge influences in the way I shoot and approach subjects and events. I really like the gritty, dirty side of the industry and those are the moments I like to capture the most. I was and am still heavy into the graffiti scene and that has also been a huge influence on my photography. I've also got at least 20 rolls of film documenting NYC's graffiti from about 1998-2002. I would also be into releasing those sometime in the future.
Can you tell us what kind of setup you're using?
I shoot Nikon. I love the build of the bodies and the glass. I'm shooting on a crop sensor as of now with the D7000. My go to-lenses are the 35 2.8 for portraits/backstage stuff. When I'm shooting the actual events I swap between my 17-55 2.8 and my 10.5 2.8 90% of the time. If I'm at a festival or something with an elevated stage or a balcony I go to the 70-200 2.8.
You seem to be the go-to guy with Odd Future flicks, how did that relationship form?
I wouldn't say I'm their go-to guy. Julian Berman and Brick Stowell really fill those roles. I do a bit of traveling with them and handle most of the Northeast stuff. But aside from that I have built a really good friendship with everyone from the group as well as the management behind them. The whole relationship really blossomed off of the HYPEBEAST forums. I was always super supportive of anything Tyler posted and I really saw the potential in their movement. When the first NYC show happened back in 2010 they invited me to come out and shoot the show and it really just sprouted from there. We all get along really well and I have managed to figure out how to get good coverage without having my presence seen too much on stage. It's difficult to shoot seven or eight people at a time, especially when they are as active as OF with all the stage dives, crowd surfs and general insanity. I saw it as a challenge and I feel we've worked out a solid way for me to get the content I need while not taking away from the stage show. And all the non-show stuff is the most fun. The whole Fallon experience was incredible.
How would you define the term "photographer"?
I think anyone who has a good eye and has a unique approach at taking pictures should be considered a photographer. You don't need to be getting paid to be a photographer. You don't need to be a respected contributor to a huge magazine to be considered a photographer. You just need to have a love for capturing moments and have a bit of skill. You need to be someone who takes it somewhat seriously as well as being experimental and playing with the settings on the camera. If you're shooting on P all day or blasting a stock flash at every chance you get and you consider yourself a photographer, you may want to fall back and reevaluate your position.
Do you have any upcoming projects underway?
90% of what I shoot is last minute stuff. By that I mean I usually have a schedule by month since artists are always touring and announcing dates. I try to shoot lots of different genres and I try to keep new and exciting stuff going up all the time. I wouldn't say I have too much lined up. Some cool stuff in the next few months will be Rock the Bells and ATP which is curated by and has performances by Portishead. That's gonna be a huge deal for me. The other 90% is great because I'm blessed to have a great Rolodex of people that reach out to me to shoot their events for them. I've been doing a lot of work with LTD+ and Modelo Beer lately. I've also been doing a ton of work for Fool's Gold Records which I must say is about the most fun I ever have shooting. Every party I do for them is a blast, great music/vibes and gorgeous people. Oh, and I'm definitely looking forward to SXSW and Coachella next year.
You use the phrase "I miss the old New York" on your website, can you tell us what those words mean to you?
When I say I miss the old New York I mean I miss the way the city felt when I was younger. I miss the graffiti, I miss the record shops and the warehouse parties. I miss dirty, scary, sleazy Times Square. I miss the way the city was unpredictable before Giuliani introduced the quality of life/broken windows laws. The city is like a resort and Times Square is Disneyworld. It truly is a shame. We've lost touch with our culture and we've been forced to separate ourselves from the things we love. I wanna drink a 40 on the corner, piss in the telephone booth and smoke my doobie in the streets without the fear of being locked up for a week on some bullshit charge just to be released ROR. The city has become a fucking business, and I'm sick of it. No more full car pieces; shit, there isn't even any people killin' insides of trains. Everybody is timid as fuck. There are a few neighborhoods in a few boroughs that still kept the same, but overall the city has changed more than you can imagine in the last 10-12 years. I miss it.
What are some of your most memorable moments in the industry?
I'd say my most memorable moment in time thus far would be shooting SXSW for NY Magazine. It was really awesome to be able to travel to Texas from New York to shoot and hang with a lot of friends and fam. I got to shoot so many bands in so many genres. For five days I was shooting from 11 a.m. to 4 a.m. with about 7-8 parties a day and about 20-25 bands a day. It was amazing to spend so much time with OF as well as pending time with my Fool's Gold family. I solidified a lot of relationships with people from The FADER, Pitchfork, as well as building relationships with people like Dante Ross and the good people at XL Recordings. Some pinnacles in my shooting career happened this year as well, such as shooting the Company Flow reunion show. In 2001 I was at the final show they played at Bowery Ballroom. I was sitting in the balcony as a fan and fast forward 10 years later, I'm the official photographer for the reunion and am now friends with El-P, Bigg Jus and Mr. Len who are icons as far as I'm concerned. An incredible day that I can remember was CMJ 2010 in NYC where I shot FADER Fort and first began my friendship with A-Trak, he spun a set there and assured me the Fool's Gold 3rd anniversary party was something not to miss. I walked from Delancey across the Williamsburg Bridge with Jah-Jah of Ninjasonik over to Brooklyn Bowl in Williamsburg. Luckily I was listed cause it was a zoo outside. I strolled in and shot upstairs and sure enough the rumblings of a Kanye appearance were heard. It was incredible to be a part of the event and I really felt like I was beginning to reach the potential I knew I had. Kanye killed it! These were just a few things that really resonate with me to this day, but to be honest, every time I'm out shooting it's really memorable because I get a chance to see a lot of my idols in their comfort space when their guard is down. A month ago I was eating cheese steaks in Philly with Odd Future, 3 weeks ago I broke a railing and a glass table falling on my back at a seedy, rundown strip club shooting a private party for A-Trak, 2 weeks ago I was reminiscing about Yonkers with The LOX while eating hummus and a vegetable platter, and a few days ago I was drinking ginger ale and smoking Dutch's with Action Bronson. I get a chance to see these people how they really are – ordinary people with extraordinary professions.
What advice would you give aspiring photographers out there?
I'd really just say to get out there. As sad as it is to say, it's all about who you know in the industry. You can have the best eye and capture the most amazing images, but if you don't have people riding for you and throwing you gigs and opportunities it's just never gonna happen. Now don't get me wrong, quality will lead to longevity, but if you don't have a way to get your foot in the door, it'll be next to impossible to jump the opening hurdles. Once you catch a break, don't let it slip away. Get out and have your face seen. Once you have a way in you have to stay out there and be seen all the time. Someone is always looking to get on, and if you aren't filling your space, someone else will. Talk to as many people as possible, print cards and stickers and promote yourself the best way you can. A professional website goes a long way.
Any interest in getting into video?
I would actually love to get into video but I barely have enough time to handle the photography end. I could really use an intern who would be willing to shoot events as well as handle all the editing. I shoot videos for myself and edit them with Final Cut and send them to friends or the artists I'm working with, but I've never had the chance to go in full time in that aspect. It's always just been for fun and so that I know I "can" do it. I have always been open to partnering with a video team to essentially be a full production team. There have been some close calls, but nothing has ever panned out. I've also had this fantasy of having a video crew shoot the behind the scenes of me shooting different artists, sort of like a documentary of my shoots.
Do you find the professional photography industry to be difficult to succeed in these days?
As I mentioned before, it's next to impossible if you don't have some people cosigning you that can pull weight in the industry. It really is all about who you know – your talent will come into question once you've broken down the initial door. There is a lot of competition, and there is a lot of bitterness out there. I'm lucky enough to have some people I consider good friends in the photography game in NYC. Big shout out to Brock Fetch, Photo Rob, Mel D Cole and Kirill Bichutsky. These are all heavy hitters and people I consider friends.
Any final words?
I'd just say, I love what I do. It's a ton of fun even though the workload is extremely heavy. I wouldn't change it for the world. I would like to say thank you to all the artists that have allowed me to gain access to their inner circle. I'd also like to thank all the venues, magazines, websites and blogs that have given me the opportunity to spread my visuals. I'd like to thank my liver for putting up with me. To anyone trying to break into the game just be aware that there are definitely some hurdles to overcome out the gate, but be persistent, get out as much as possible, and always try to push the boundaries. When I started shooting shows I was lucky if I got a press pass, but I'd still manage to speak to the right people and get myself onstage and backstage. Keep shooting. And please visit http://www.who-shot-ya.com.