Fafi: A Little Bit of Everything Interview
In the largely male-dominated realm of graffiti, there's been a rather notable chauvinistic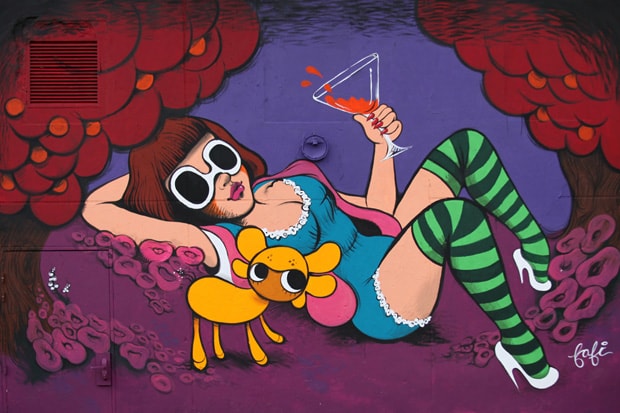 In the largely male-dominated realm of graffiti, there's been a rather notable chauvinistic slant that has made it difficult for women. Required to work harder to gain the same recognition bestowed upon male counterparts, Toulouse-born Fafi is among the few female writers to make their mark regardless of gender in her native France and on an international level. Having crossed over from the streets into more concentrated commercial platforms including the likes of adidas, Fafi is undoubtedly a groundbreaking force for women graf writers everywhere. We spoke with Fafi about "a little bit of everything" including her start in graffiti, and how her creative interests have diversified immensely over the years to now include video direction.
Could you tell us a little bit about your personal and artistic background?
I was born in Toulouse, in the south of France. My mum used to be a nurse, my father worked in the local newspaper and my sister is a sexologist and therapist. I started drawing and painting in the streets and in my bedroom alone.
How did Toulouse's art and graf scene differ from the rest of France?
It used to be very prolific, a lot of graffiti writers were coming to paint and chillax. The difference was also that there were a lot of girls painting. This would certainly add to the coolness of the city itself. I am not fascinated by what's happening on the walls anymore, so I don't know what's going on at the moment, I just think that this new kid "Banksy" is going to be very famous sometime soon.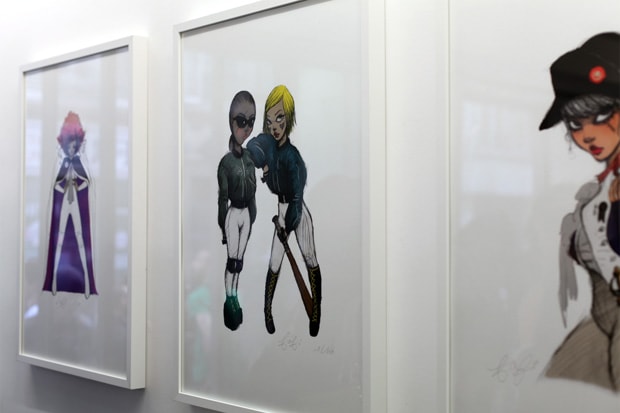 How would you describe your style?
Defiant girls that gonna cut your dick off and other characters living in their own world. Examples from my work include Birtak, Hmilo and the Hillminis.
Where did you get your sources of inspiration?
My friends & chick flicks inspire me.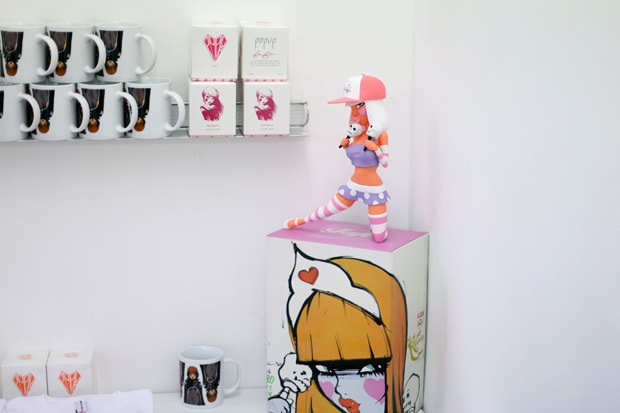 How has the meaning of art changed to you as you get older?
It has evolved into something global, everything I do is fine as long as I have something to say, I just please myself. But a common theme regardless of age is that I wish girls can relate to my work and feel stronger as women.
Your last exhibition was in 2006 at colette, any future plans for an exhibition?
Painting canvases is boring to me, I'll come back to it later, when I'm older. The right moment would be when I'll have a countryside house and I'm able to paint and run naked in the garden, screaming and shouting Britney and RiRi songs. Only then would throw a stroke of painting on a canvas.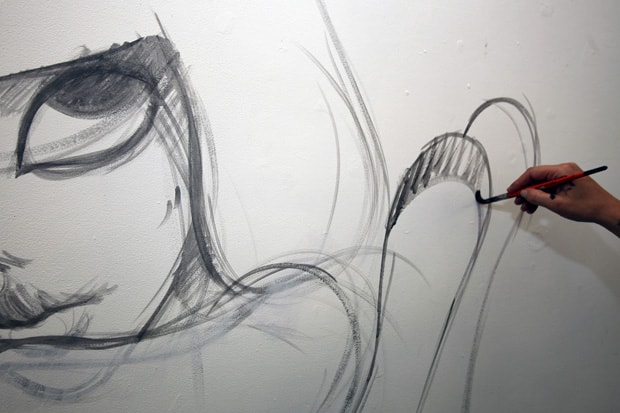 Your art has often been described as being quite sexual, how do you explain this? What part of your background or personality contributes to this.
It's not so much anymore, or less obvious I'd say. At the time, I was searching… exploring…
You are about to make a book of your artwork. Could you tell us more about that?
It's a comic, I've already done art books and I get bored very quickly so I wanted to find something new to do. This time I wanted to go deeper with my characters, create a world for them with their own stage and a new language. I did everything by myself and I don't think I would do it again this way, it's too long and too painful. Next time, I'd work with someone to write, and I'll get a slave to do the coloring. But I am very proud of it, it's going be edited by Rizzoli next spring.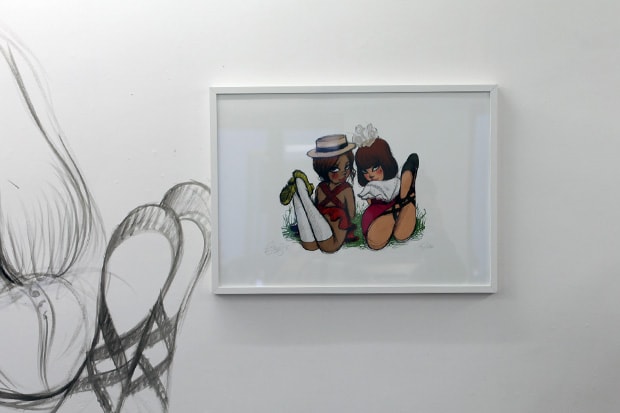 Do you prefer making toys or painting? In the past you have said it was an interesting way to see your artwork in 3D, do you still agree with that?
Well, I think it's very difficult to be satisfied with a modelization of my drawings. I also feel the same when people try to dress up as Fafinettes, something that works in 2D is not necessarily good in 3D. Things hidden in a drawing when shown in 3D, there's something wrong in some way, subtlety is lost.
How do you approach product design versus making regular art?
Some projects are more interesting than others, interesting for me means quality of input I have, teamwork and interaction. But generally I have a carte blanche to do everything I want, so it's good. Those projects, collaborations with brands, also help to generate other side projects, stuff with friends or finding new supports for my ideas. It's a good balance.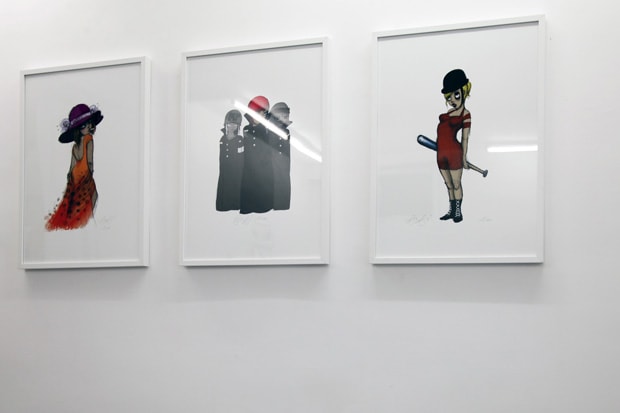 How do you describe your blog on the Coolcats? Is it a good way to show off your inspirations?
I am having trouble finding the right amount of intimacy, so sometimes it's very heartfelt and sometimes it's just background information on work I've done. Before blogs, people were having fantasies about what they thought your artist life was, now they usually have less intellectual capacity and prefer to be fed with instantaneous content.
Can you talk about the experience as a director? Is this a new support for your creation ?
The first video I did was with Yué Wu for Carte Blanche featuring Kid Sister. We went from an idea I had while I was drawing to listening to the track. I thought, wouldn't it be gay and fluffy to see Kid Sister as a Fafinette, traveling from one application to another, coming out of the screen, throwing things away on my desk… It was a lot of fun doing this, we spent days drawing and listening to R. Kelly and Lil Wayne, trying to steal the swag outta them.
Then there is Yulia to be released in July, modeling her as a real Fafinette, no animations and in a very girl-power vid. She's followed by her two bodyguards, armed and dangerous and traumatizing girls along the way.
It's a complete upgrade in terms of creativity. There are so many different levels you have to be good at including keeping it fun, having the right perspective, aligning your team and of course not cracking under the pressure. I love doing this, I can't wait to do my third one.
Interview & Photography: Karl Hab