Interview Magazine: Kris Van Assche and Rick Owens Interview
As the understudy to Hedi Slimane, first at Yves Saint Laurent and then Dior Homme, Belgian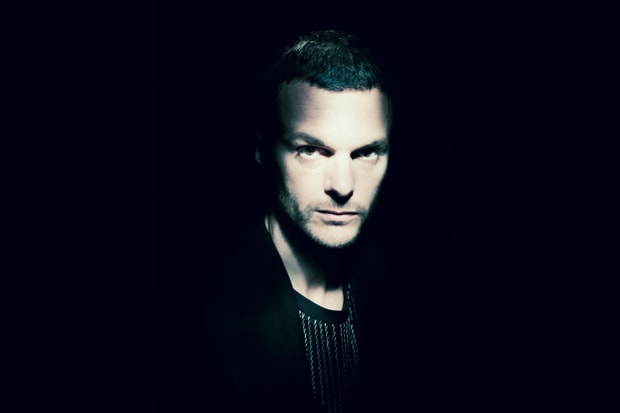 As the understudy to Hedi Slimane, first at Yves Saint Laurent and then Dior Homme, Belgian designer Kris Van Assche has had a difficult task of developing his own identity. While it's not so much for a lack of effort, but filling the shoes of one Hedi Slimane has often been cast as virtually impossible given his impact on the realm of menswear. Yet Kris Van Assche is unwavering and relentless which has slowly paid off in regards to creating a platform for his design. Fellow fashion designer Rick Owens plays the role of interviewer for Interview Magazine which touches upon Van Assche's childhood and the difficult timing of taking control of Dior Homme. Excerpts can be seen below while the whole interview can be viewed here.
OWENS: Did your parents dress you? Was that something you reacted to?
VAN ASSCHE: Yeah, of course. My parents are really nice, but they're very conservative. They're like the most normal people in the world. And they had one big definition for life, which was: "Don't get noticed. Be normal, that's weird enough." And that just didn't work for me.
OWENS: Your reaction to the conservative element wasn't very angry. It was kind of quiet and elegant, if that's a reaction.
VAN ASSCHE: I've never had this really violent reaction. I was quite unhappy, so that's violent, but it was a silent violence.
-
VAN ASSCHE: Yeah, well, I first worked here as an assistant for six years before I started doing my own label. And then after three years, they called me to come back to Dior, so I knew what I was getting into.
OWENS: Was that a hard decision to make?
VAN ASSCHE: Of course it was. There were thousands of reasons not to do it. All my friends were just telling me don't do it because it's gonna be so tough. Usually when people take over an old house, or a line, it's because it's almost dead. But that was not the case at Dior. I was taking over a success story, which is really tough to do, because nobody wants you to do the same thing and nobody wants you to change. But it's still one of those propositions you can't really refuse, because it was the possibility to do everything that was impossible at my old label.
-
VAN ASSCHE: He doesn't like my sleepless nights.
OWENS: Do you have those a lot?
VAN ASSCHE: I never really used to, but they seem to have become one of my new habits that I'm trying to get rid of as fast as I can. I'm a total control freak. But I feel like the pressure has become almost more intense now that things are going better at Dior, because in the beginning everybody was just gonna hate it, and so there wasn't much to lose. But now that things are starting to lighten up and I'm much happier with how the collection is going, there's more pressure because I want the next one to always be better.
OWENS: You must have gone through an uncomfortable period, because nothing you were going to do was going to work. People were out to get you a little bit. That was a crazy position you put yourself in, Kris.
VAN ASSCHE: I didn't put myself in that position. It was just part of the shitty job that somebody had to do. I really hang on to this idea that Dior Homme, as a collection, had reached its high point, and this skinny, rock 'n' roll look had become such a cliché in the streets that any designer would have had to take this collection in a new direction. So I knew that somebody would have had to go through that difficult timing. It would have been really nasty for anyone. It just happened to be me. [laughs]