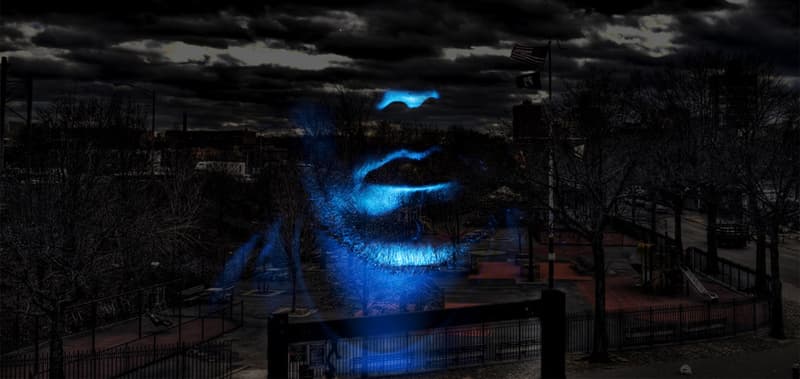 1 of 4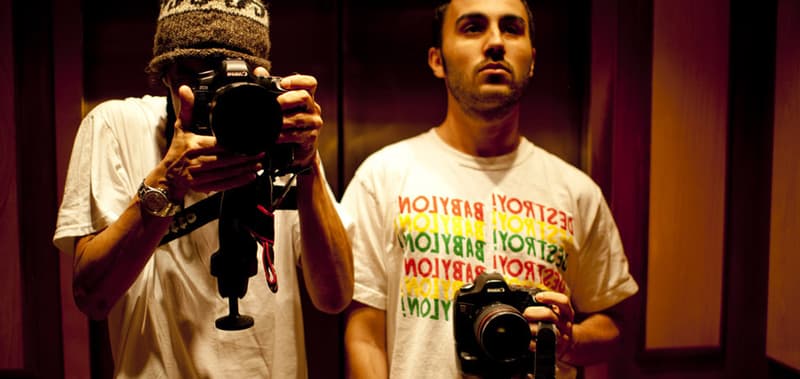 2 of 4

3 of 4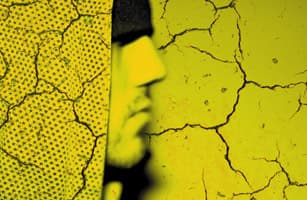 4 of 4
Timothy McGurr: The 13th Witness
New York-based photographer Timothy McGurr gives us a better understanding of the creative genius behind 13thWitness.
---
Schooled in the world of art and graffiti since he was a knee high, Tim McGurr has experienced an upbringing almost comparable to none, yet he maintains a cool vibe coupled with a natural gift for photography. Having already worked on various projects alongside Nike, Japanese Hip-Hop legends Nitro Underground and various other New York heavyweights, McGurr is ready to hit the ground running with an arsenal of skills in digital imaging and film. The comparisons with his iconic father will undeniably always arise yet 13thWitness is clearly redefining the genre on a playing field of his own. I recently got a chance to sit down and chop it up with one of industry's rising stars, New York native Timothy McGurr.
Interview with Timothy McGurr
Tim, for our readers that aren't as familiar with your work, can you please introduce yourself?
My name is Timothy McGurr also known as 13thWitness. I started off early doing graphic design and slowly gravitated towards using different visual methods to capture people's attention. Photography came first, shooting bullshit here and there, more of a means to document my life abroad. All this began while I was around 18/19 years old. I was living in Tokyo at the time, living in my new home away from home. I decided I needed a way to start to show these adventures, my life journey from my eye through the lens to the viewer. As a result the 13thWitness name and website was born, 13thWitness would become my base of operations.
How did that experience in Tokyo allow you more creative freedom than in your hometown of New York City?
I don't think it allowed me more freedom, but i guess being in a new city at that age was very intriguing to me. The culture and everything, it was new and it brought something different out of me. I also think perhaps in some sense I was able to see more than I would have been able to, had I been in NYC the entire time.
How did the name 13thWitness come about? Is there a special meaning behind it?
It's a combination of multiple things, most are pretty stupid. At the time I wanted the website name "bearwitness" but that was taken, so after a few tries with other crappy names, 13thWitness popped into my head. I was living on the 13th floor of my apartment building so it stuck, that's where it all started, Suite 1302.
So you hold multiple titles to your name (Videographer & Photographer), which do you enjoy doing the most? Which took longer to grasp?
Honestly, both came naturally, I've always been seriously into movies and photos as I'm a very visual person. I started with still images which led me to jump into the realm of video, always learning and always trying to elevate my level of skill. There are so many talented people out there so it's not easy making something that people appreciate these days.


We've covered your stop motion work, more specifically with Nike, how did those projects come about?
My friend Julien Cahn from Nike. I'd done a photo shoot for Nike with him in Paris and a year later the video opportunity came along.
It seems like quite an extensive process, how long did it take to complete each video? and what was the process like?
Each video took quite a bit of time, they were all made using still images. I believe the Nike 5 video was almost 3,000 stills. It's a daunting task, but the end result is worth it, I've done it so many times now that it's become second nature. The only thing that holds me back these days are CPU speeds.
Whats your weapon of choice when to it comes to photography?
Well, I don't own a real camera if you can believe it. I have a point and shoot G9 that I do most of my day to day with. For most of my nicer images or big jobs, I either rent or borrow a camera from someone, mostly a Canon 5D + Canon G9.
I'm waiting to get my hands on that new 5D Mark 2, people are gonna be in serious trouble when I get my hands on that fucker. Seriously, you heard it here first…trouble.
What are your thoughts on post-processing photographs?
That's where the magic happens, not always though, a good photo is a good photo. I like to take an image and make it into it's own piece of art. People shoot photos, but I like to shoot photos and turn them into art, ya dig?
Although my style is constantly evolving, my older work was very colorful and super saturated but lately I've toned it down a lot. I think all of my photo colors and vibes are based off my inner mood. I also like to explore by trial and error, I live my life and learn my life by it.


Have you ever experimented with film? or is your work strictly digital?
Not yet, only because I haven't had the chance. I'd love to and am certainly waiting for the opportunity. I recently did a music video that was shot with a video and still camera. The final version released was video and this was a really exciting moment for me. Before that time I'd been known for only making videos comprised of stills and brought them to life through motion.
The Nitro Underground video correct?
Yeah, the Nitro video was a breakthrough for me because it was my first demo if you will, of what I can and want to do with video. I had a taste of it and now I've got the hunger. Photography has been the appetizer and I think the main course is hopefully on it's way soon.
Growing up in an artistically talented family, how has your father influenced your career?
My father is my best friend and he just happens to be Futura, that's the best way I could put it. I've got big shoes to fill. I was raised in a different world than most people have been raised in, exposed to many different scenes. Although exposed sounds terrible, I mean it in a good way. I admire my father for what he's created from nothing. I feel at the very least I owe it to him, if not myself, to try and be the illest I can be because I know that's what he wants to see. Every father wants to see their children succeed, its no different with us.
Are there any special projects your working on at the moment?
A few are in the works. I just don't like to count the chicks until they hatch. If i say something and it doesn't fall through I'll feel like an ass clown. Under promise, over deliver. My father and I like to use that one.
Nice! Aside from your expertise in photo/video, what other sorts of pastimes catch your interest?
I started a webdesign/media company entitled BurntBatteries. We were doing a few websites but haven't done anything of late because money wasn't sufficient. People apparently think websites can be done for like $500 bucks and frankly it's insulting.
Did u do your own work design for 13thwitness.com?
I've maybe designed the 13thWitness page at least 20 times since the start. I used to change the entire layout every night just out of boredom but I've chilled from that. The current layout is actually the simplest ever, it's just a simple flash image viewer, nothing fancy.
Sometimes less is more?
It always is.
Tim, thanks for the time bro. Any closing words or suggestions for aspiring photographers?
Yeah, I actually do have one. Always make sure your memory stick is in the camera before you run out of the house. The best photo I ever took, was the one I never took.
13thWitness Website
13thWitness HYPEBEAST Blog
Interview: Luis Ruano
Photography: 13thWitness