Virgil Abloh s'associe à Jacob & Co pour une collection de joaillerie
Reprenant le trombone en guise de bijoux.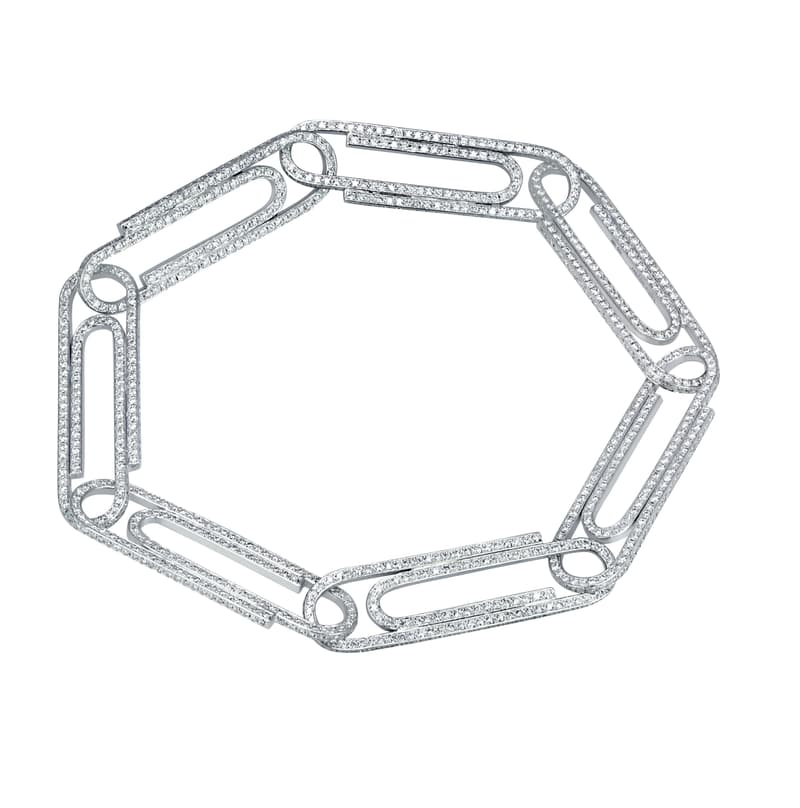 1 of 4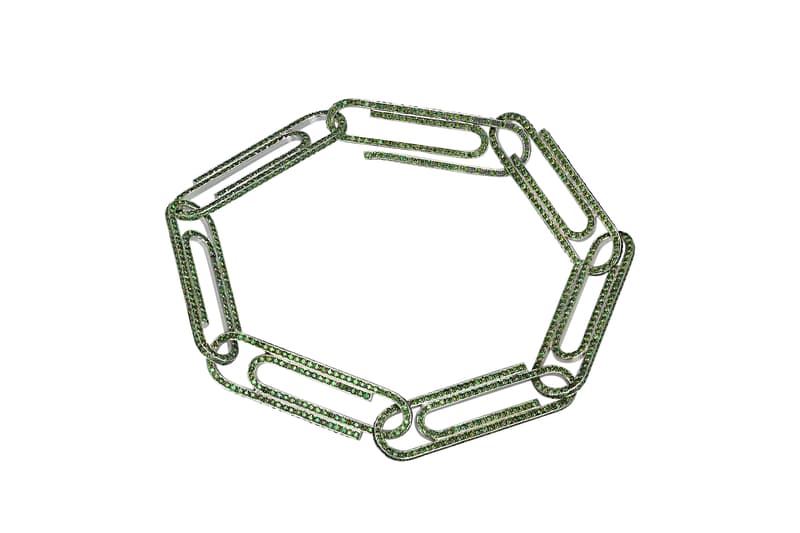 2 of 4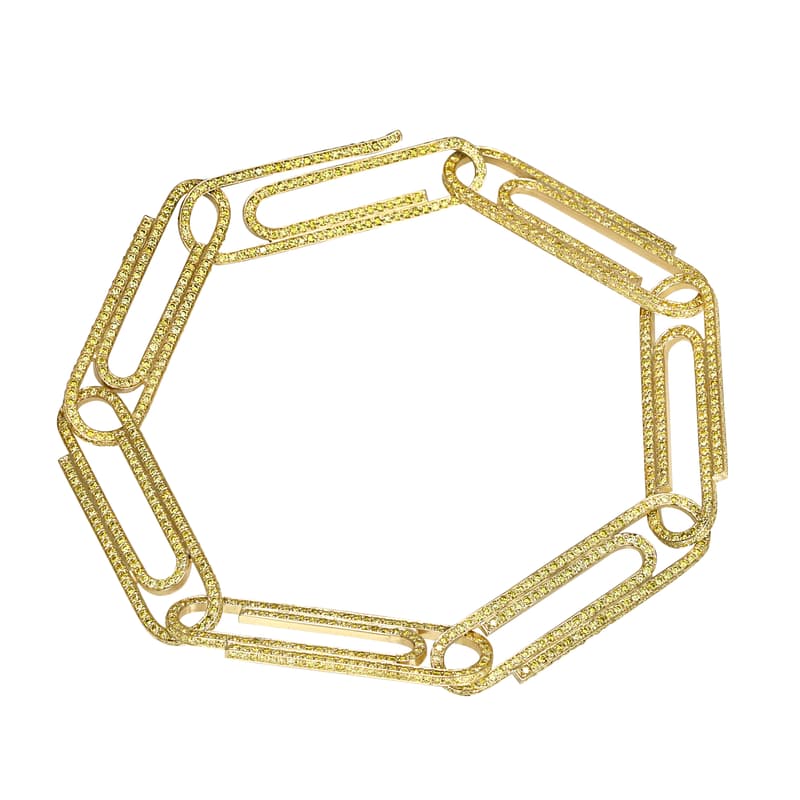 3 of 4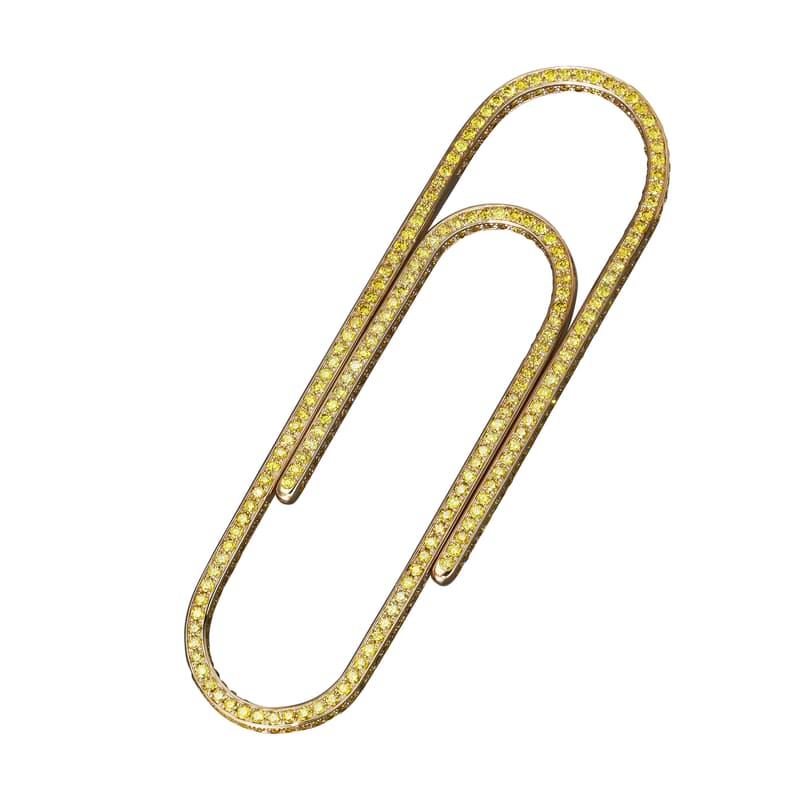 4 of 4
Intitulée "Office Supplies", ou fournitures de bureau, la collection de bijoux imaginée par Virgil Abloh pour Jacob & Co reprend les codes du créateur.
Des trombones arrangés pour former des bracelets ou des boucles d'oreils, voici l'objet du quotidien qu'ont choisi de réinterpréter le designer d'Off-White et Jacob Arabo, fondateur de Jacob & Co. En or blanc ou jaune de 18K, chaque pièce de la collection "Office Supplies" est fabriquée à la demande.
"Dans la création joaillière, non seulement la sophistication technique est importante, mais aussi sa filiation. C'est elle qui rend une pièce riche de sens", explique Virgil Abloh au sujet de cette collaboration avec le shop new-yorkais. "J'ai toujours trouvé que Jacob était un innovateur, en particulier lorsqu'il s'agit de fusionner la sophistication du design avec la pop-culture urbaine".
Les clients intéressés peuvent écrire à l'adresse officesupplies@canary—yellow.com afin de demander un formulaire de commande. Chacun sera personnellement examiné par M. Arabo et M. Abloh avant qu'ils ne le valident.
Récemment Virgil Abloh est revenu sur sa citation choc "le streetwear va mourir".