Entre verre et mosaïques, la nouvelle structure renversante du magasin Galleria en Corée du Sud
Une prouesse d'architecture.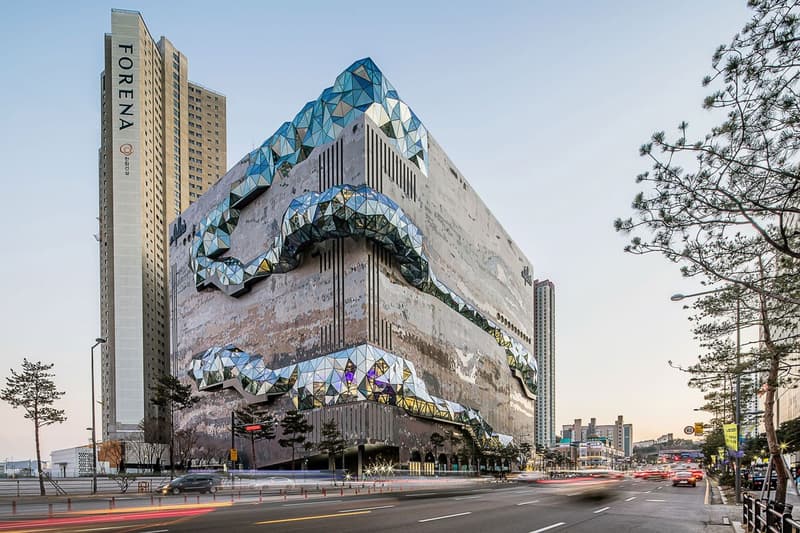 1 of 9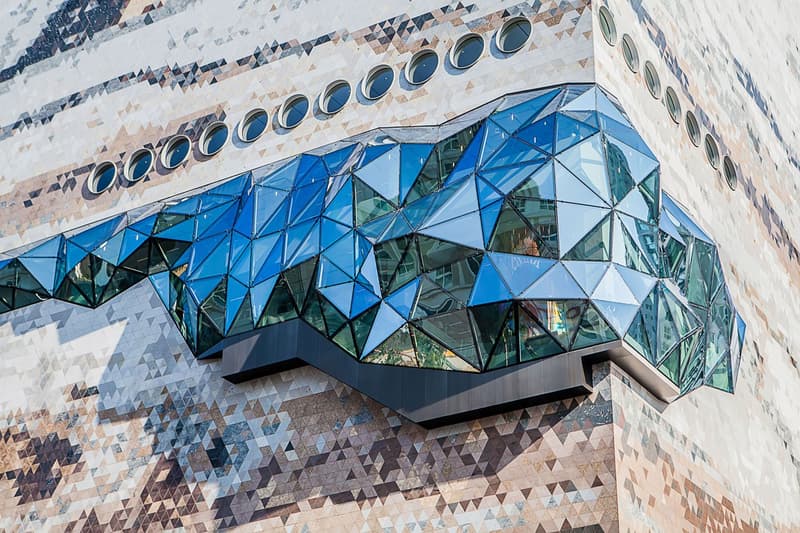 2 of 9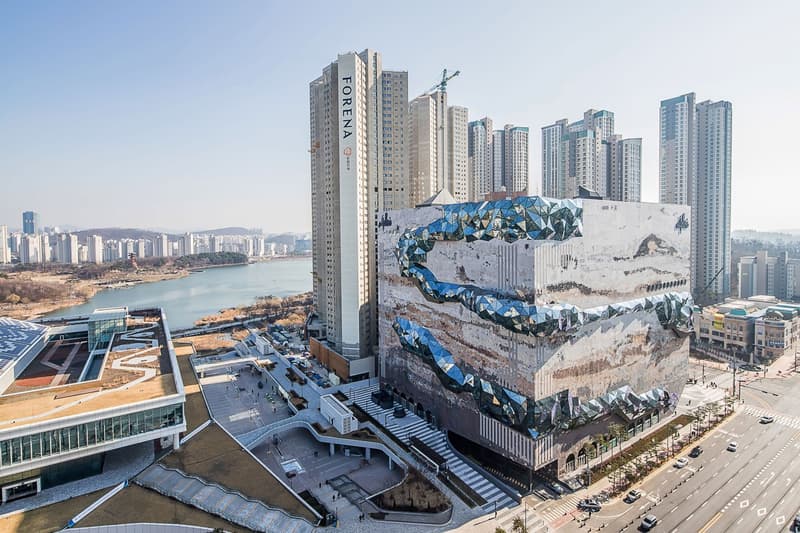 3 of 9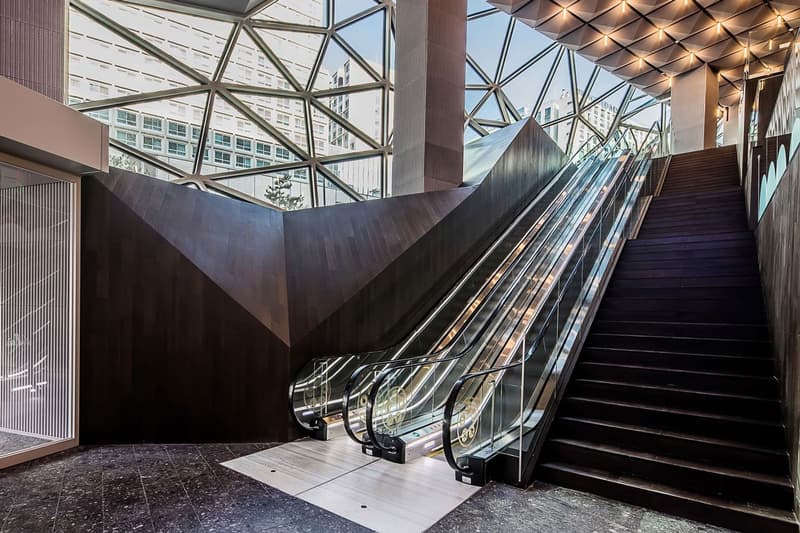 4 of 9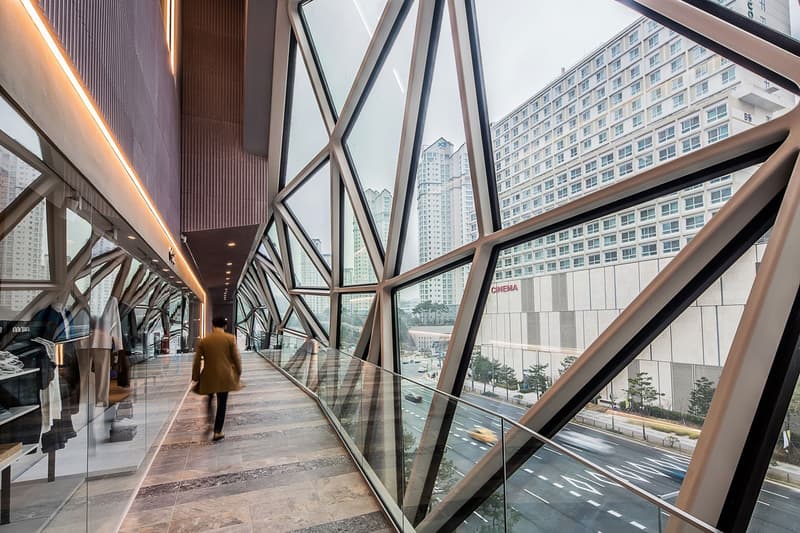 5 of 9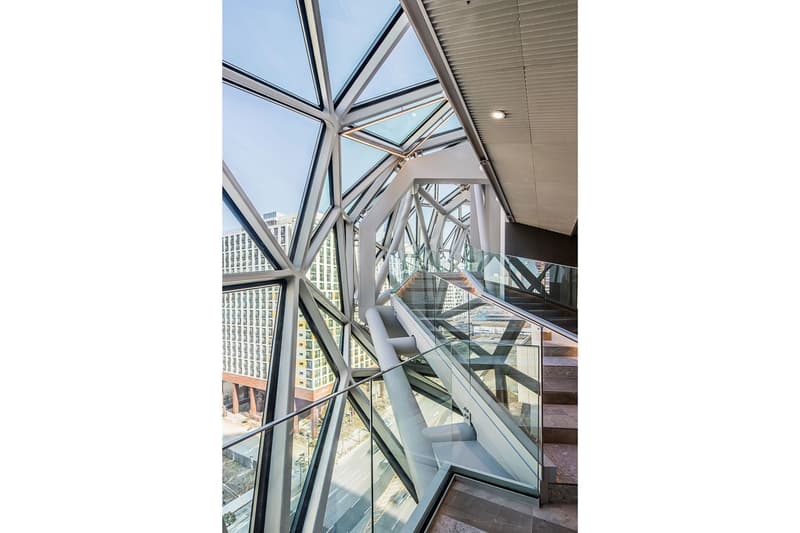 6 of 9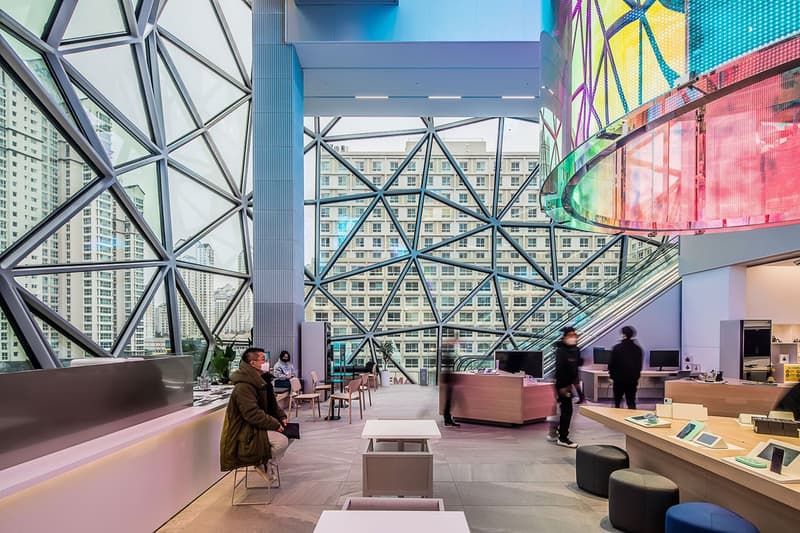 7 of 9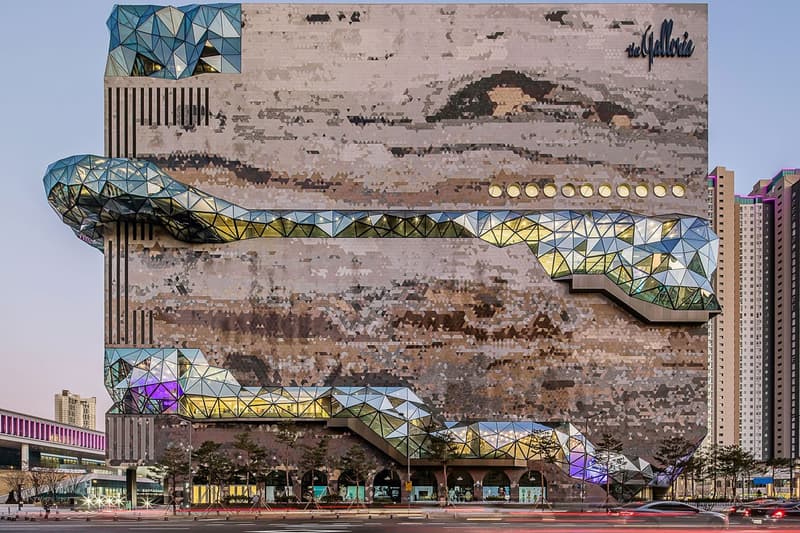 8 of 9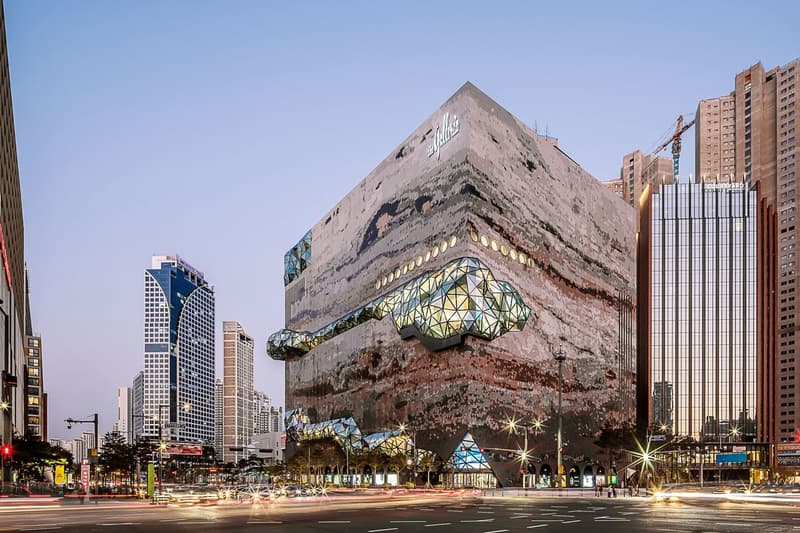 9 of 9
La Galleria est la plus importante franchise de grands magasins haut de gamme en Corée du Sud. Sa sixième et plus grande succursale de Gwanggyo, au sud de Séoul, vient de s'offrir un joli lifting par l'intermédiaire du cabinet d'architecture OMA.
Ce dernier a pensé une nouvelle structure faite en mosaïques contrastées par des rangées de verre géométriques. Un design audacieux qui tranche avec les gratte-ciels environnants. Un jardin a également été installé sur le toit comme lieu de détente pour les acheteurs. Nul doute que ces derniers apprécieront.
Découvrez cette structure et l'intérieur de la Galleria de Gwanggyo via les images de la galerie ci-dessus. Et pour plus d'architecture, découvrez "The Whale", ce monumental bâtiment de Norvège en forme de baleine qui permettra d'observer les cétacés.
Galleria Gwanggyo
Woncheon-dong, Yeongtong-gu
Suwon-si, Gyeonggi-do
Corée du Sud