Hamza supplément SauceGod au Zénith de Paris
L'artiste se produisait sur la scène parisienne pour la plus grosse date de sa carrière.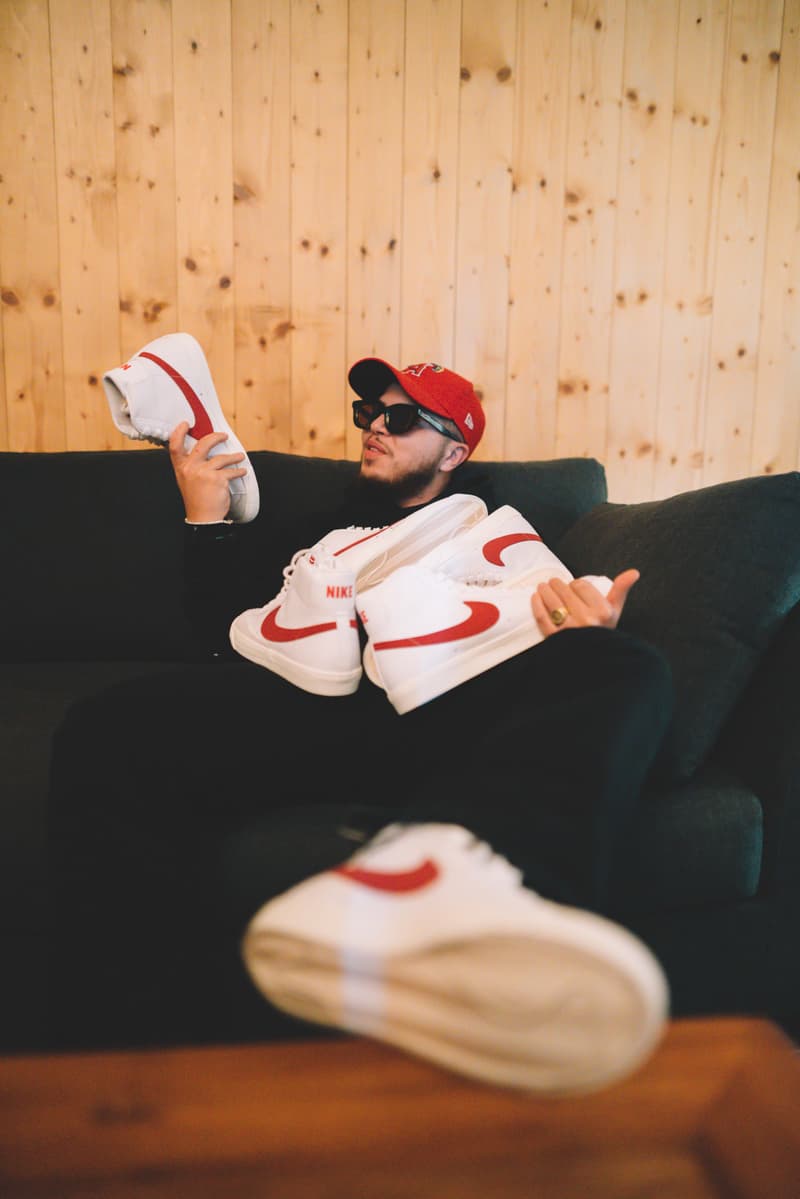 1 of 4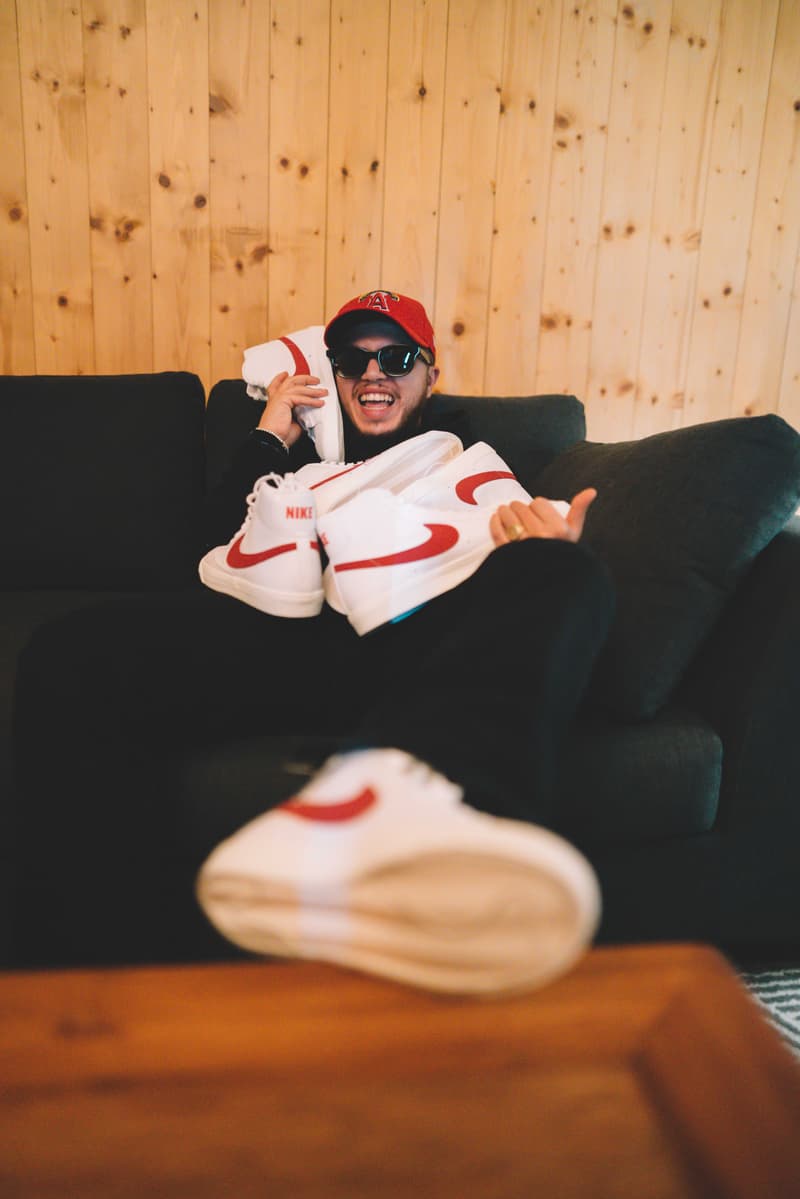 2 of 4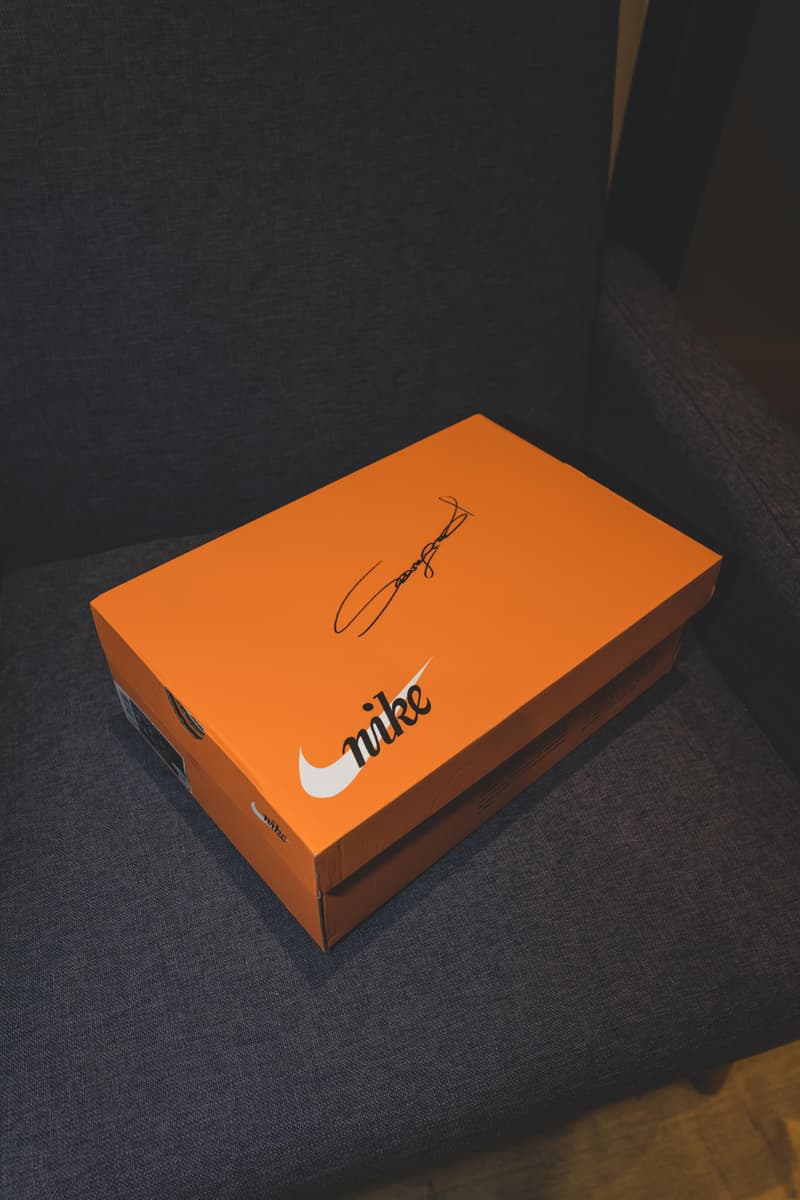 3 of 4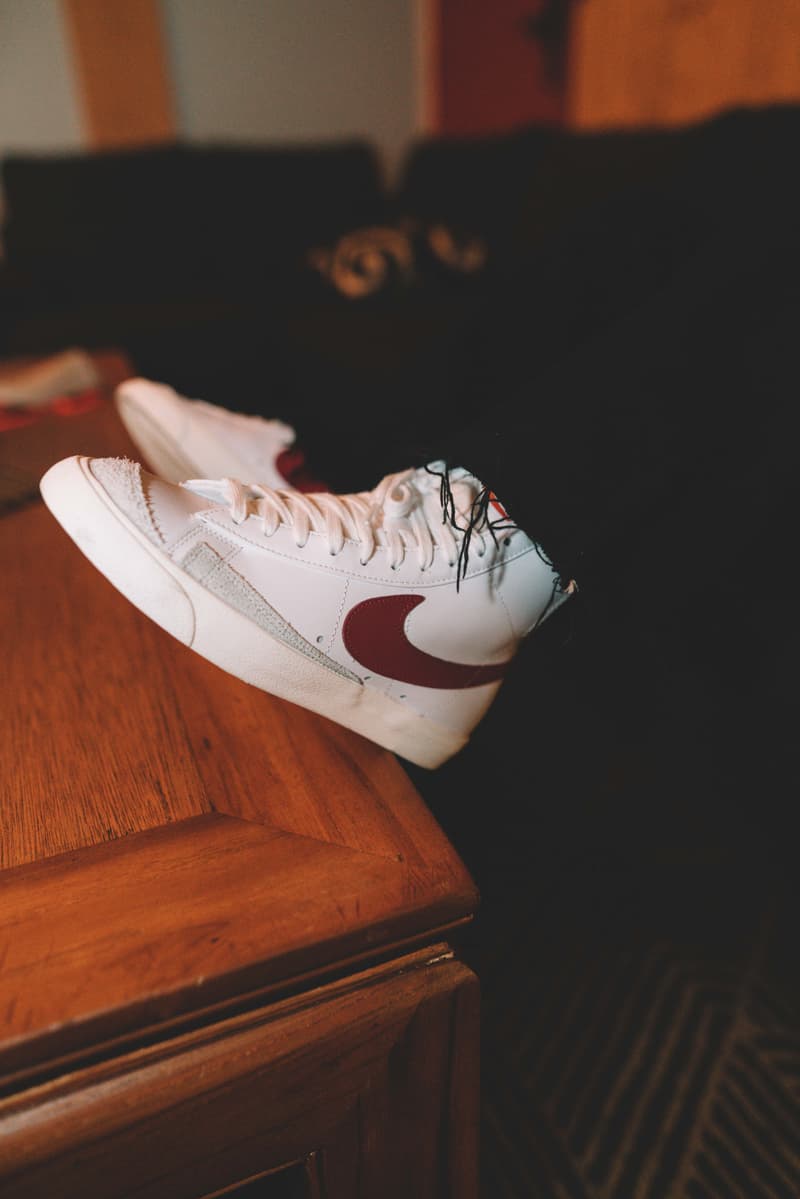 4 of 4
"Oh je suis désolé je ne voulais pas te cogner avec mes lunettes – Installe toi je t'en prie – pas de problème – oui bien sûr". Nous sommes à quelques heures de la plus grosse scène de sa carrière musicale, et si Hamza a des Nike aux pieds (les Blazer modèle sur lequel il avait travaillé en décembre dernier pour le release de son nouvel album), il a aussi sa légendaire politesse en bandoulière. Toujours accompagné de sa fine équipe, le SAUCEGOD transpire la décontraction dans sa loge au Zénith. Peut-être parce qu'il a tout simplement ouvert les portes de son Paradise en 2019.
Et pour l'accueillir dans son Eden, pas loin de 6 000 personnes sont prêtes à communier avec l'artiste pour son concert ce 6 février au Zénith de Paris. Une date sold out qui résonne aussi comme une victoire. "C'est sa plus grosse salle", nous confie Benjamin, son manager. Petit Belge devenu grand a su tracer sa route en trouvant sur chaque bretelle de son autoroute des copilotes. Délicieux feat avec Aya Nakamura, banger avec SCH, deuxième banger avec Damso, trio gagnant avec Oxmo Puccino et Christine and The Queens… en 10 ans de carrière le H, qui a gratté ses premiers textes à 15 ans, aura plus que trouvé sa voie, il l'aura construite avec à chaque station de péage des mixtapes devenues cultes.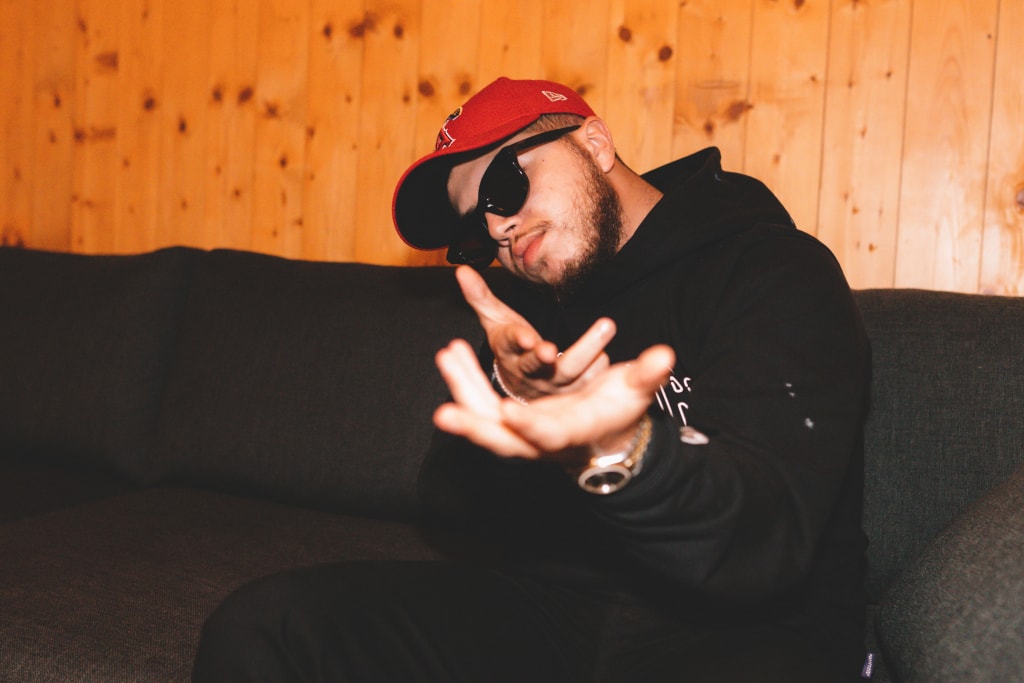 La recette de sa longévité ? Elle tient peut-être en cette réponse de son producteur Nico Bellagio quand on lui fait remarquer que la loge est très en ordre. "On a un rythme, on se pose d'abord, puis la famille les potes c'est après le concert. Ça marche comme ça". Une stabilité et une organisation jusque dans les dernières secondes avant de grimper sur scène. Fond de whisky dans un verre, dernière cigarette aux pieds de l'escalier menant au plateau, une concentration entrecoupée par un dernier baiser à sa femme. Tout est bien une question de vibe.