Why Bother With Reality? se demande l'artiste Parse/Error dans sa nouvelle sculpture
Des statuettes antiques qui s'intéressent à notre capacité à nous perdre dans un océan d'écrans.
1 of 12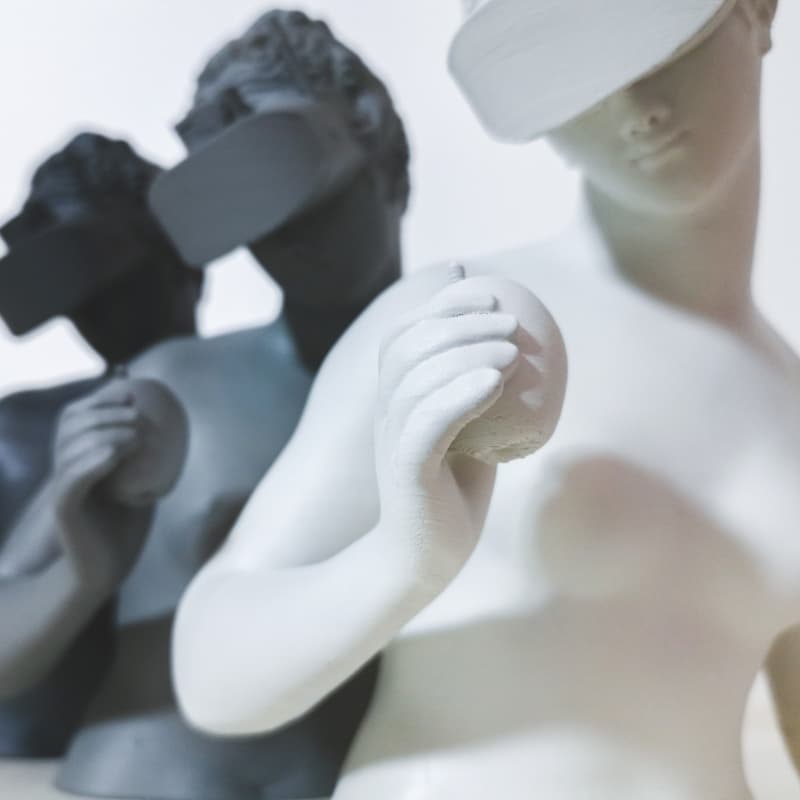 2 of 12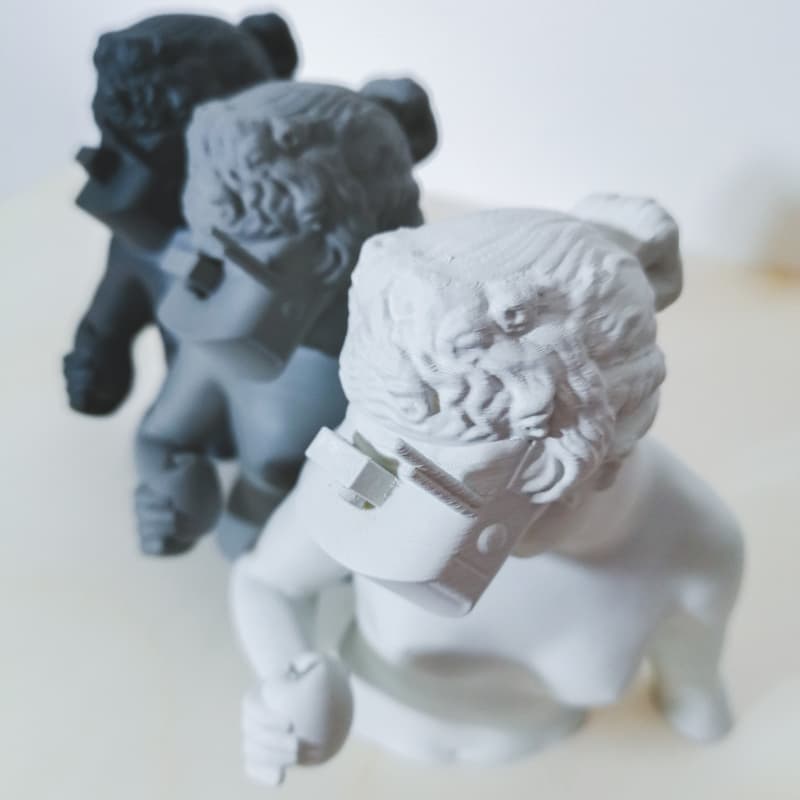 3 of 12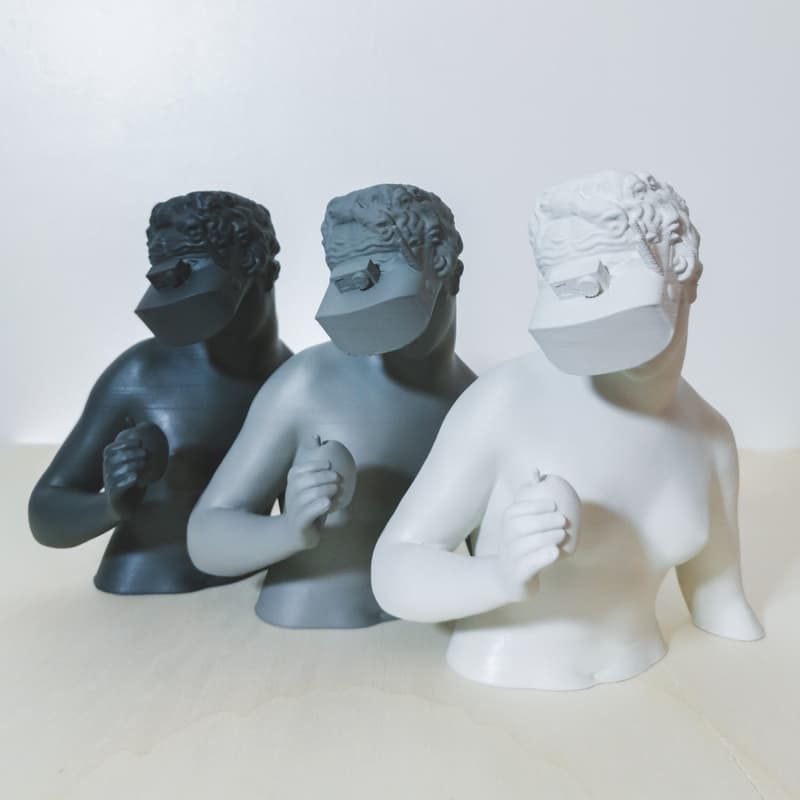 4 of 12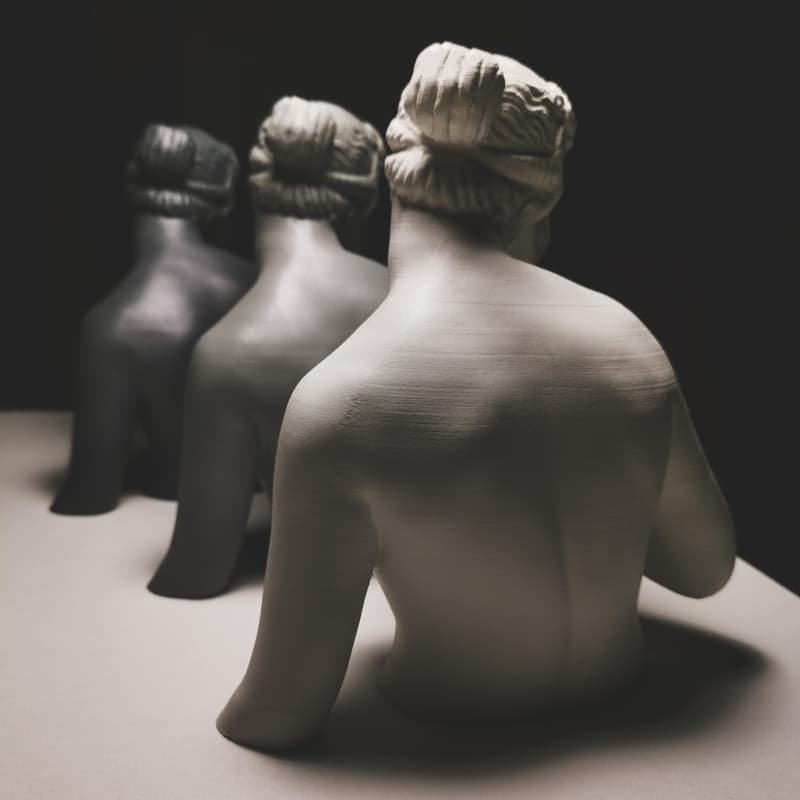 5 of 12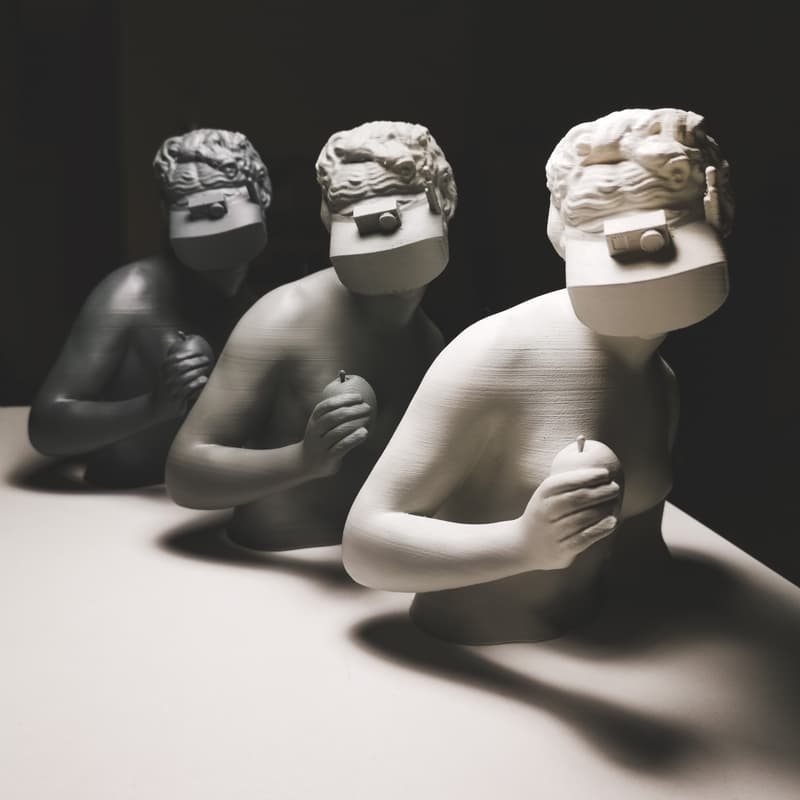 6 of 12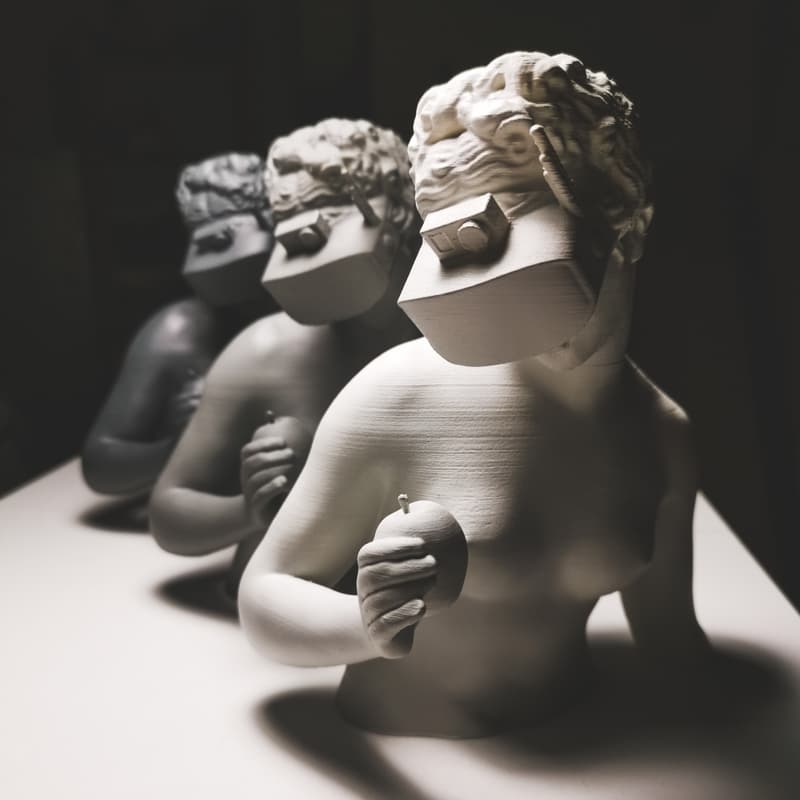 7 of 12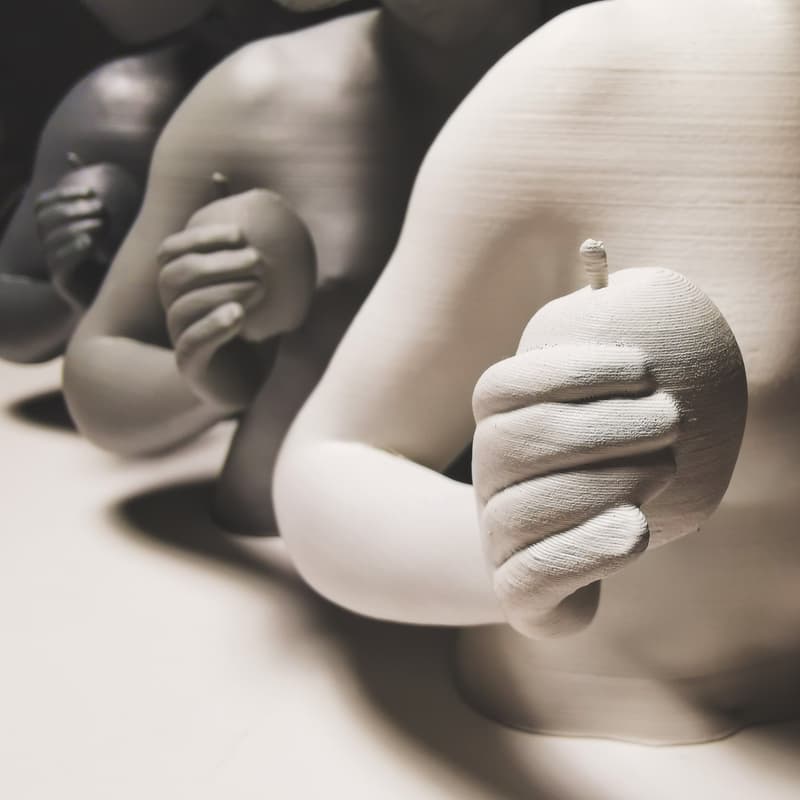 8 of 12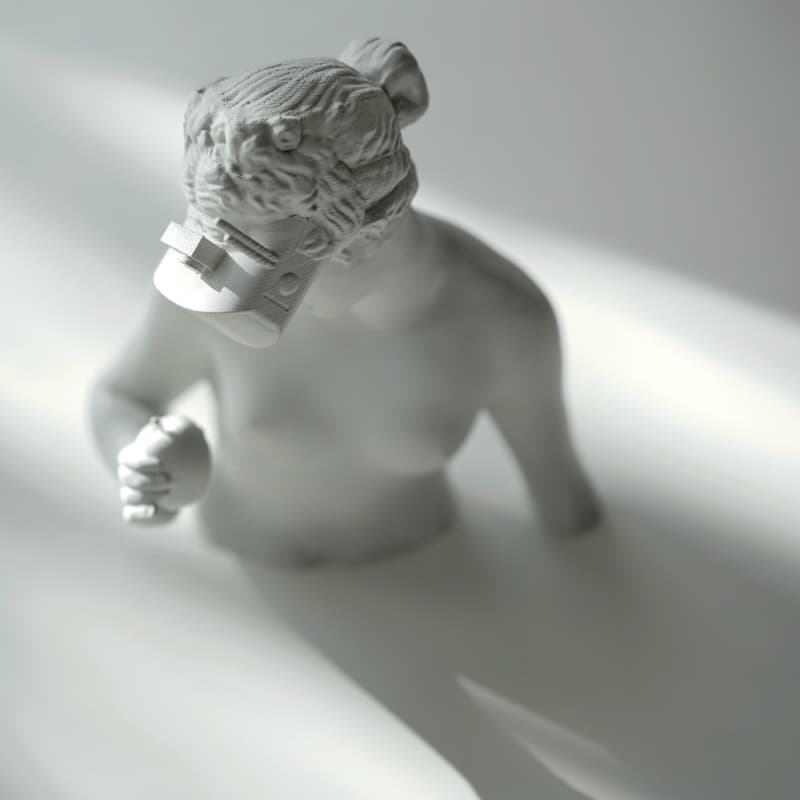 9 of 12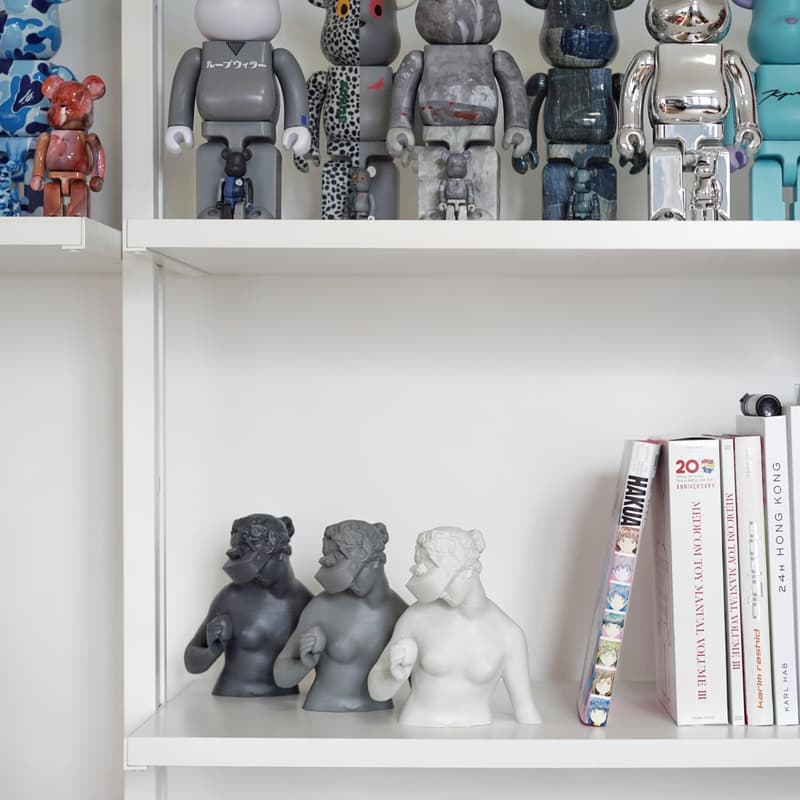 10 of 12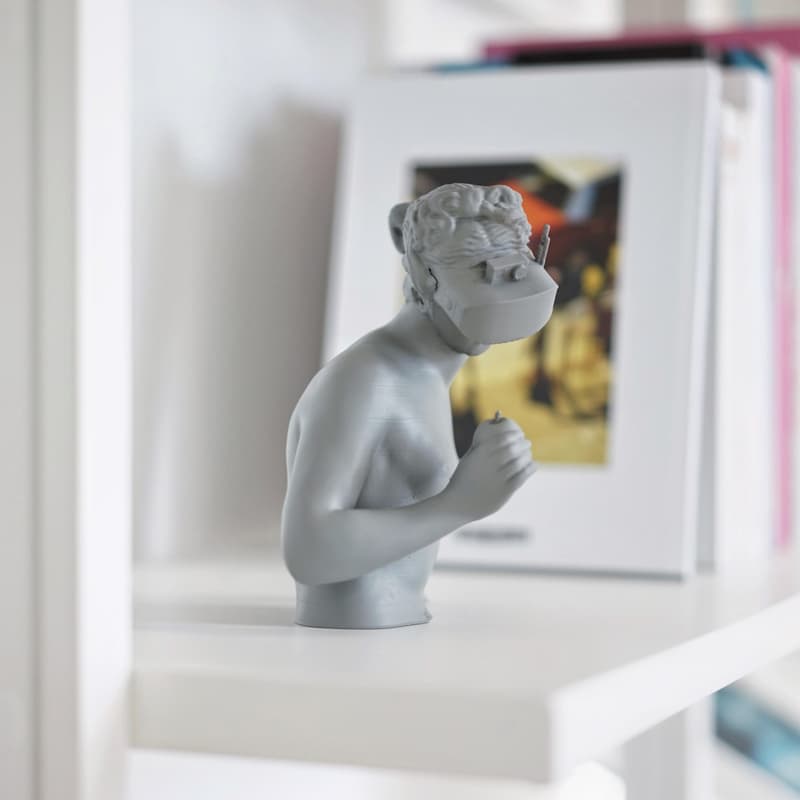 11 of 12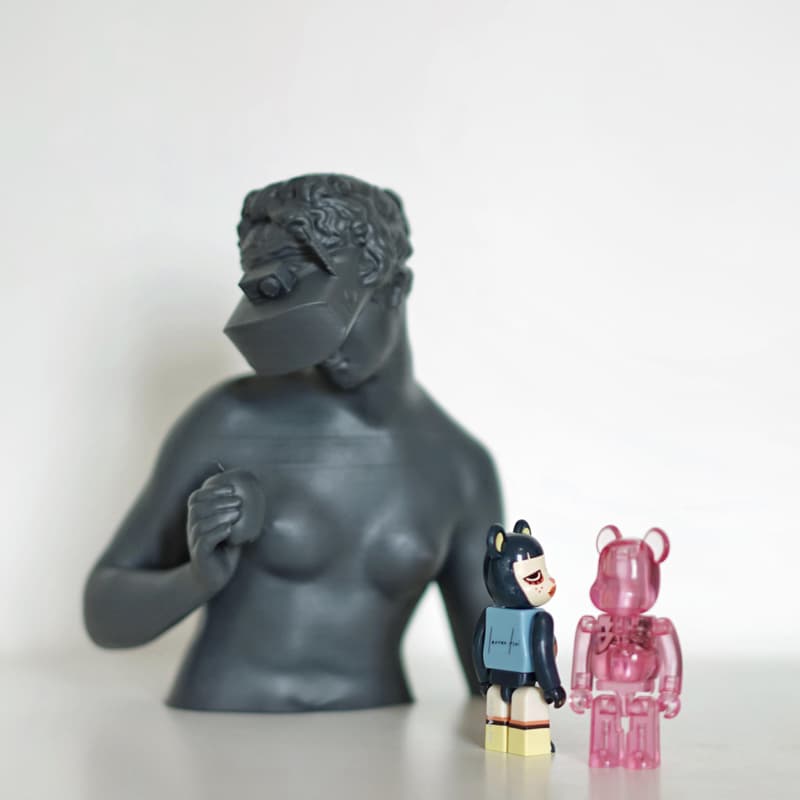 12 of 12
Parse/Error, artiste basé à Marseille se questionne sur "l'interaction entre l'homme et la nature, dans un monde envahi par le numérique" à travers ses oeuvres. Et pour sa nouvelle réalisation ce sont des statues antiques qui ont été retravaillées et scannées en 3D.
Des statuettes de dimensions 11 x 16 x 18 cm, ont été vernies de différentes nuances de gris. Et pour brouiller "les repères entre les mythes antiques et modernes", Parse/Error a donné à sa Eve un casque de réalité virtuelle opaque en guise de lunettes.
"Cette série s'intéresse à notre capacité à nous perdre dans un océan d'écrans, où les vérités sont noyées dans une overdose de fausses informations et de divertissements. Nous avons construit une frontière entre la réalité du monde et ce que nous voulons en percevoir, nous nous perdons dans une infinité de réalités alternatives. Une réflexion sur les interactions humaines à l'ère des médias sociaux, à travers notre façon de nous voir nous-mêmes, mais aussi la façon dont nous nous révélons aux autres", explique l'artiste qui rend à sa façon aveugle les narcisses des temps modernes.
Les Eve Sculpture de Parse/Error sont à retrouver dès maintenant sur la Galerie Joyana.