Fashion Week de Londres - Martine Rose dévoile une collection Automne/Hiver 2020 inspirée de ses archives
La réinterprétation d'un vestiaire ponctué de collaborations.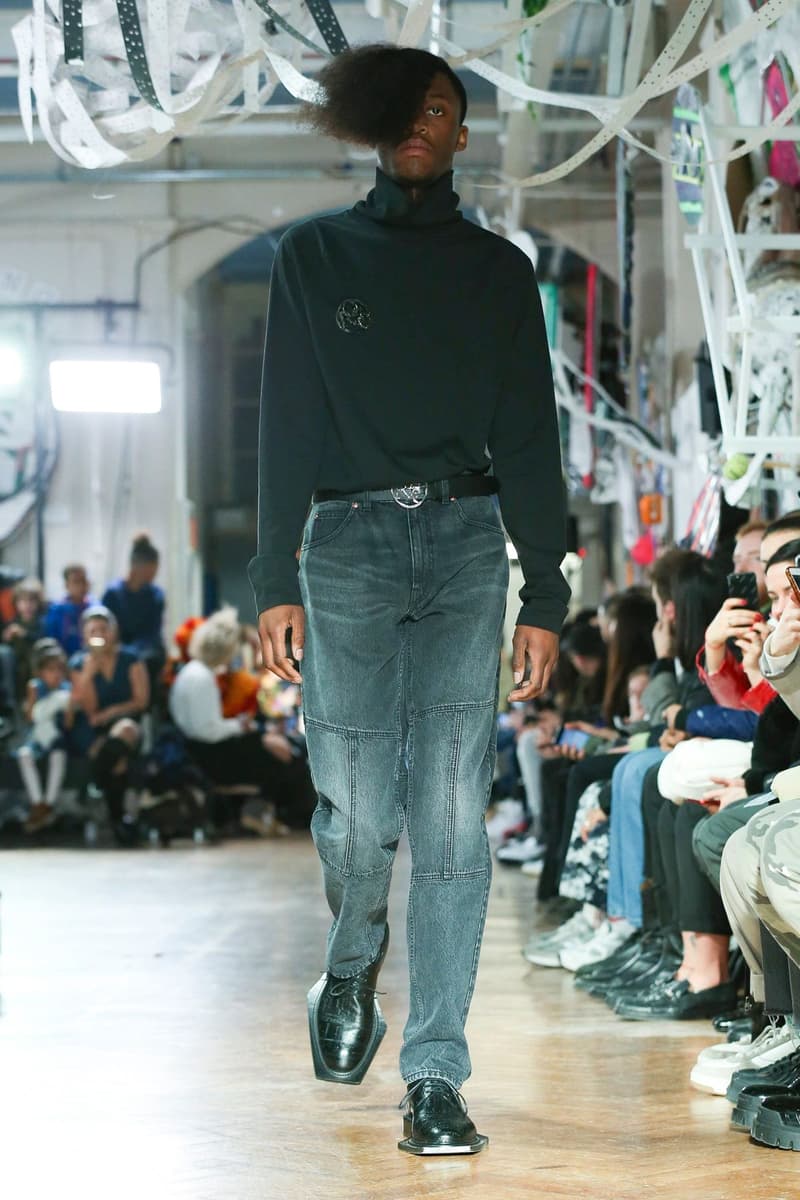 1 of 43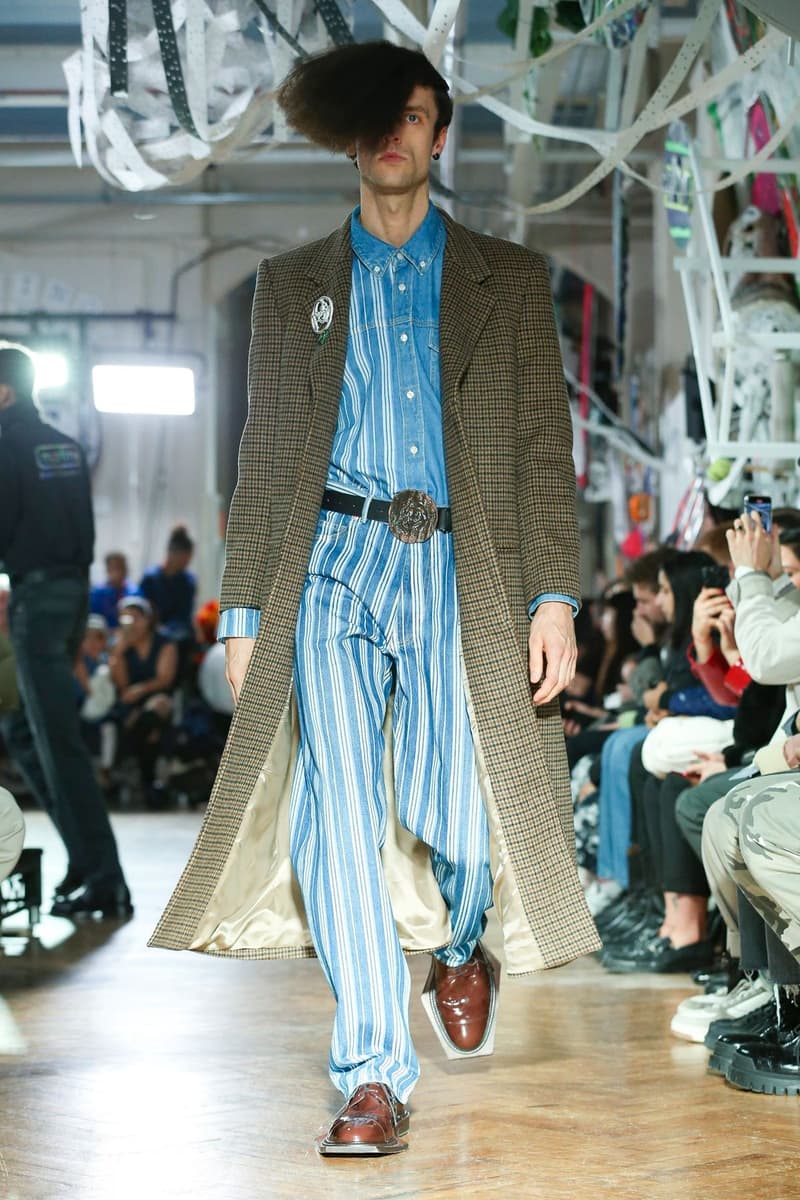 2 of 43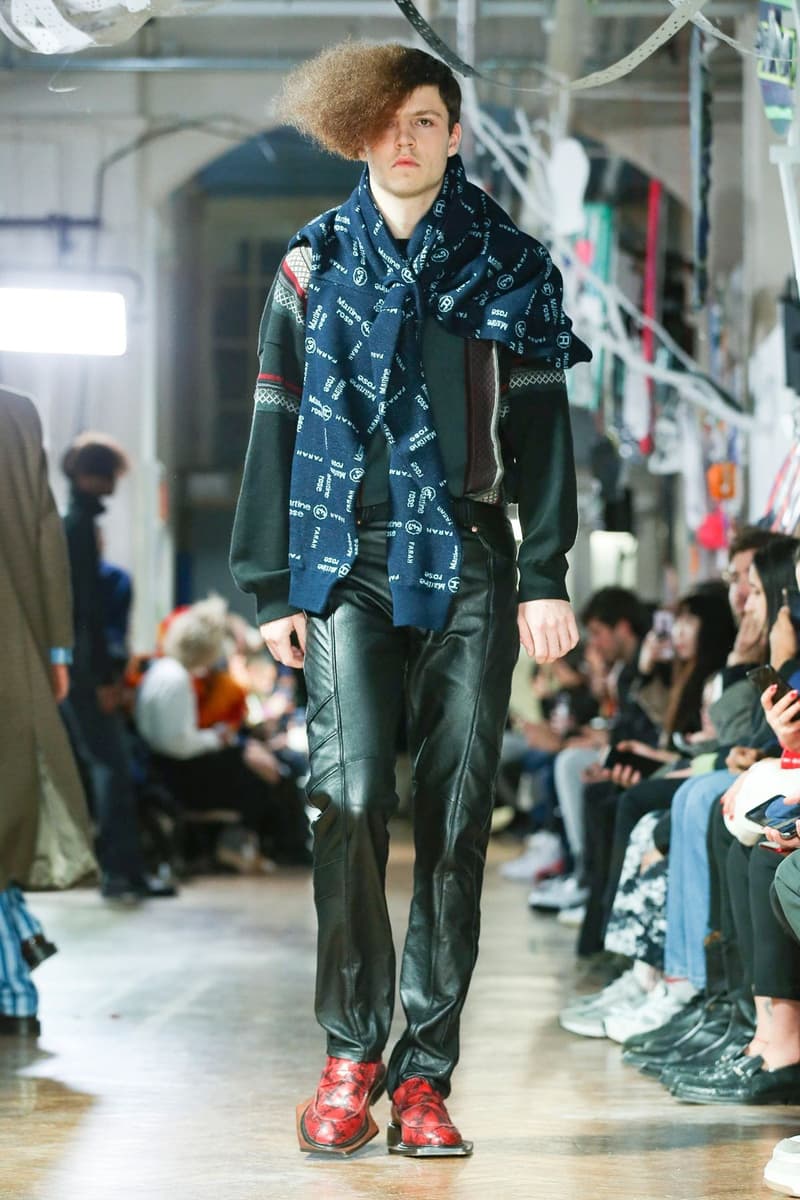 3 of 43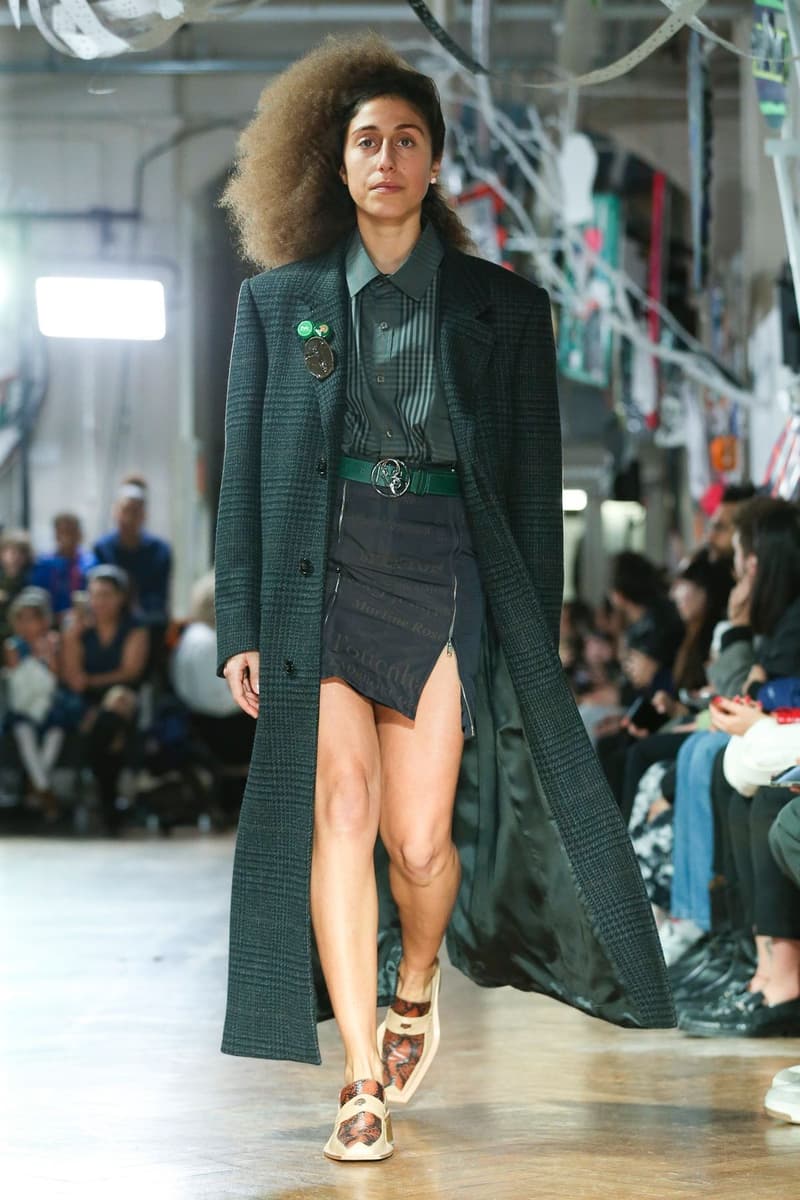 4 of 43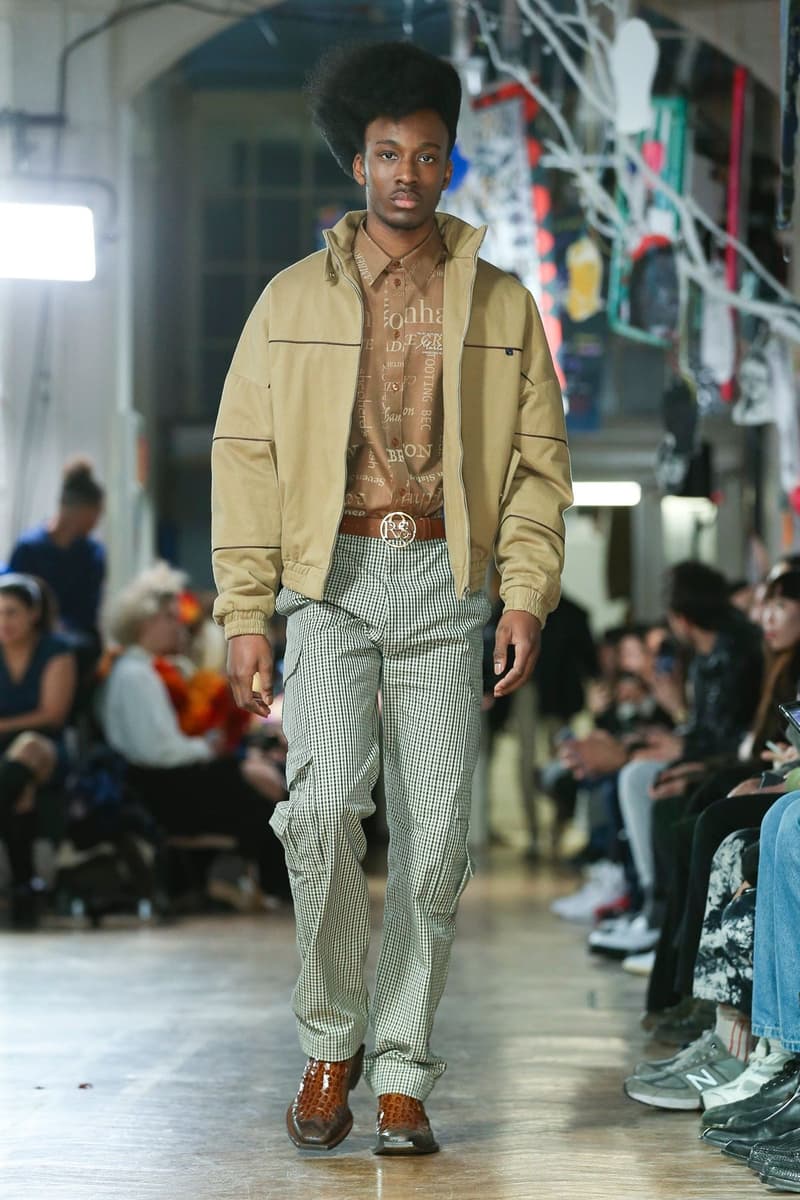 5 of 43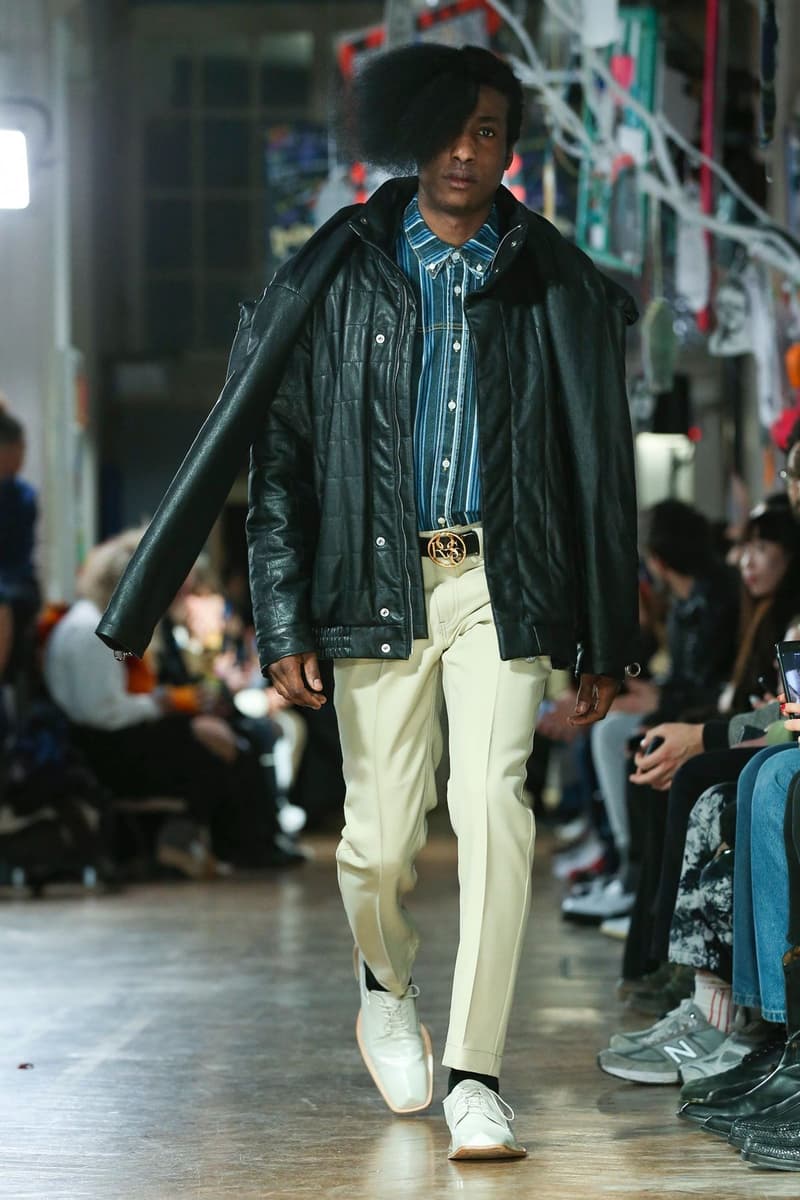 6 of 43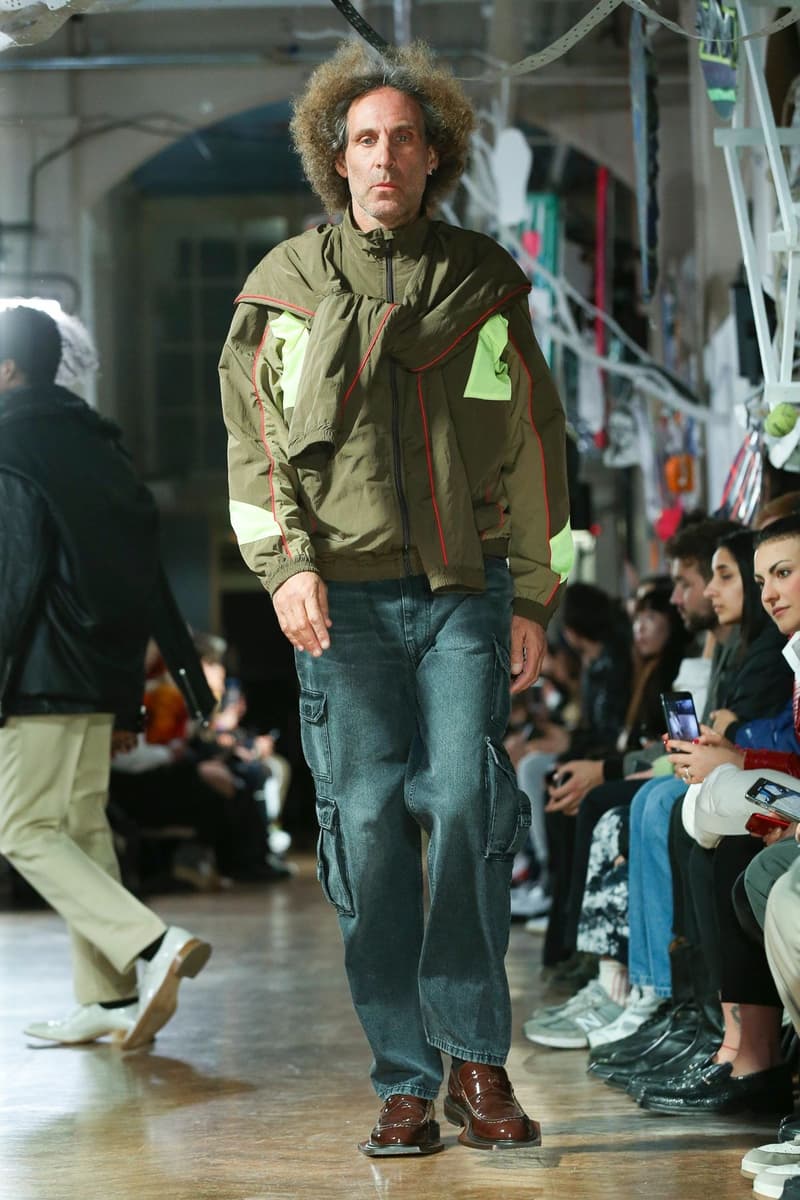 7 of 43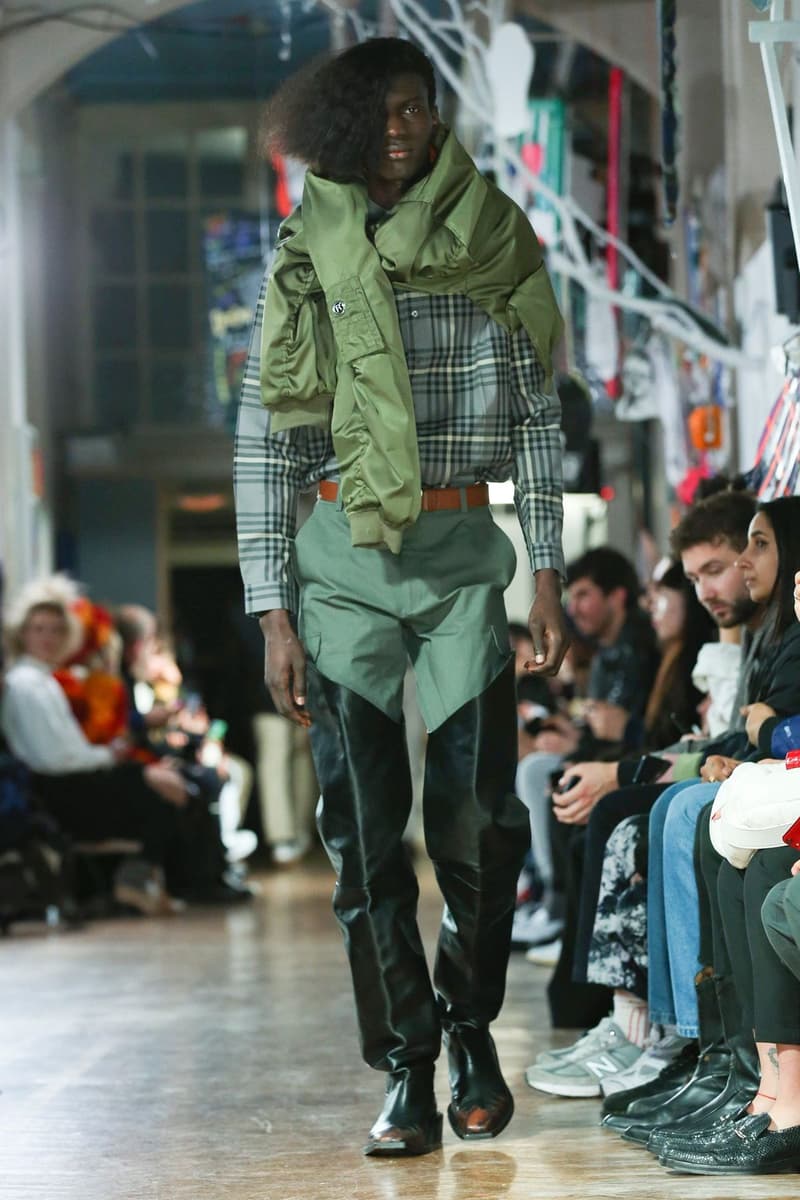 8 of 43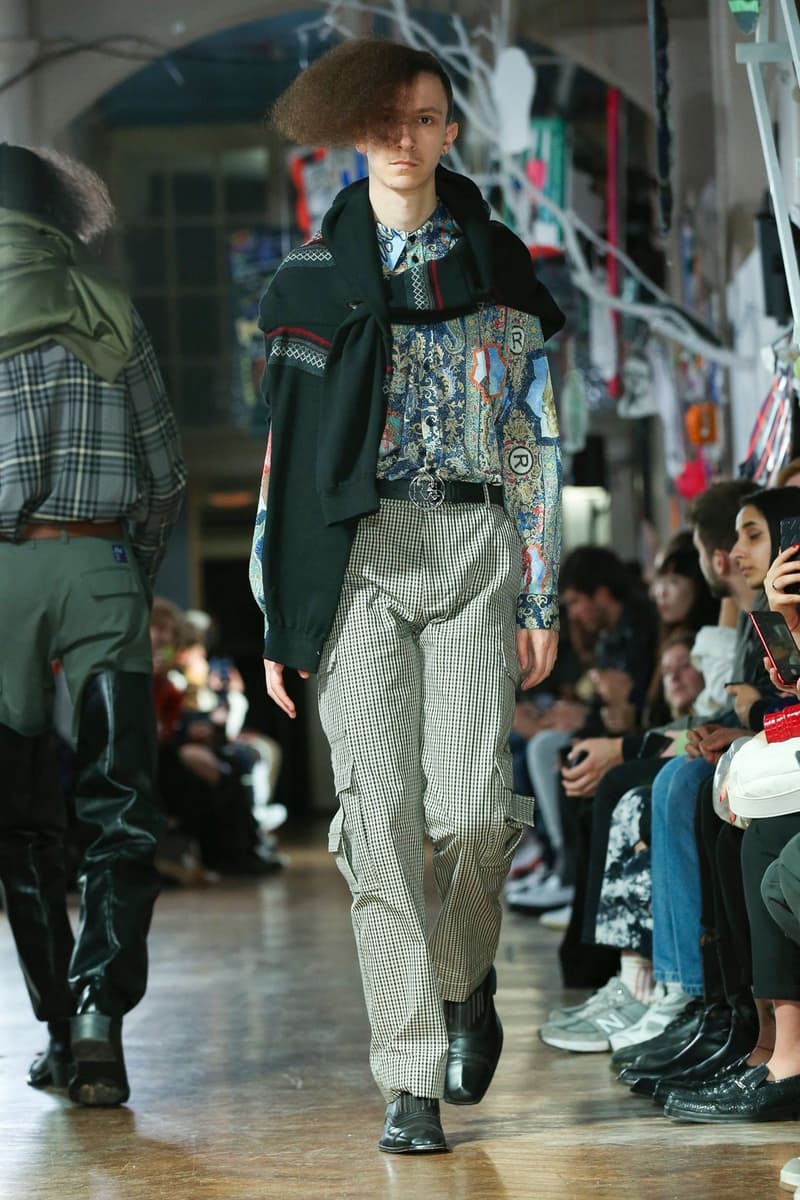 9 of 43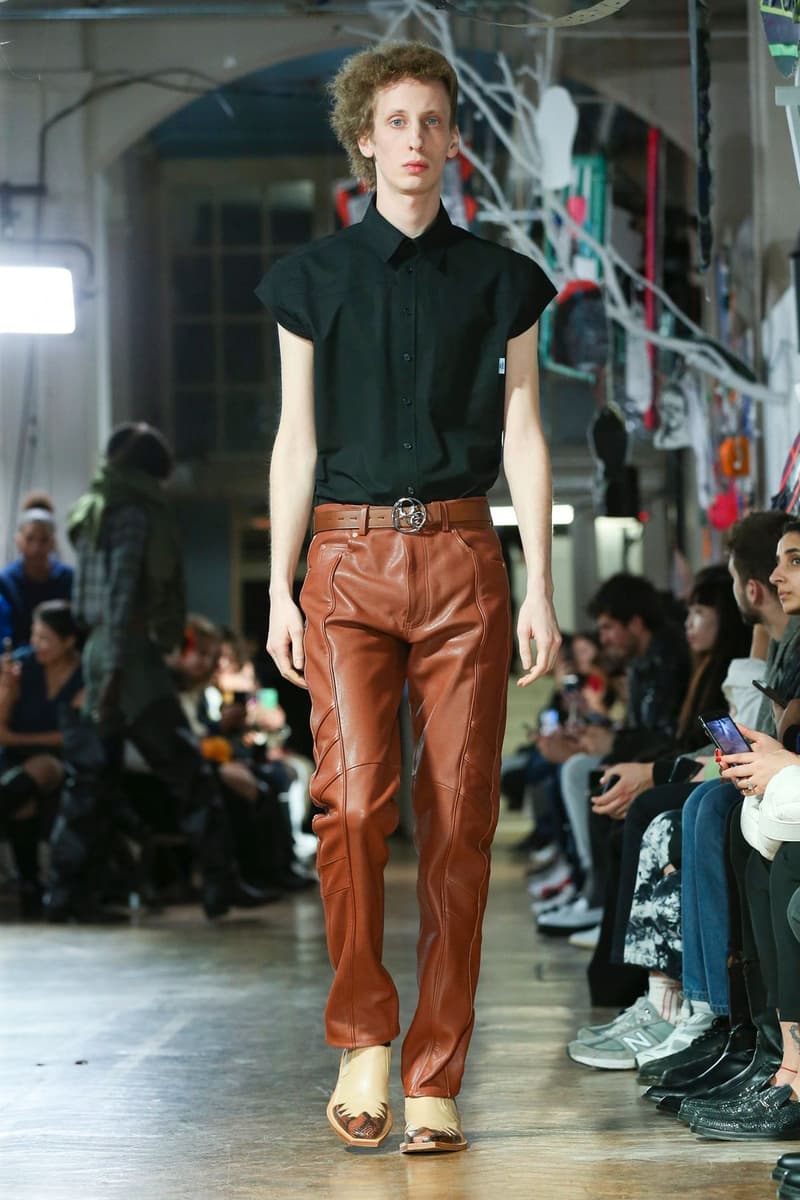 10 of 43
11 of 43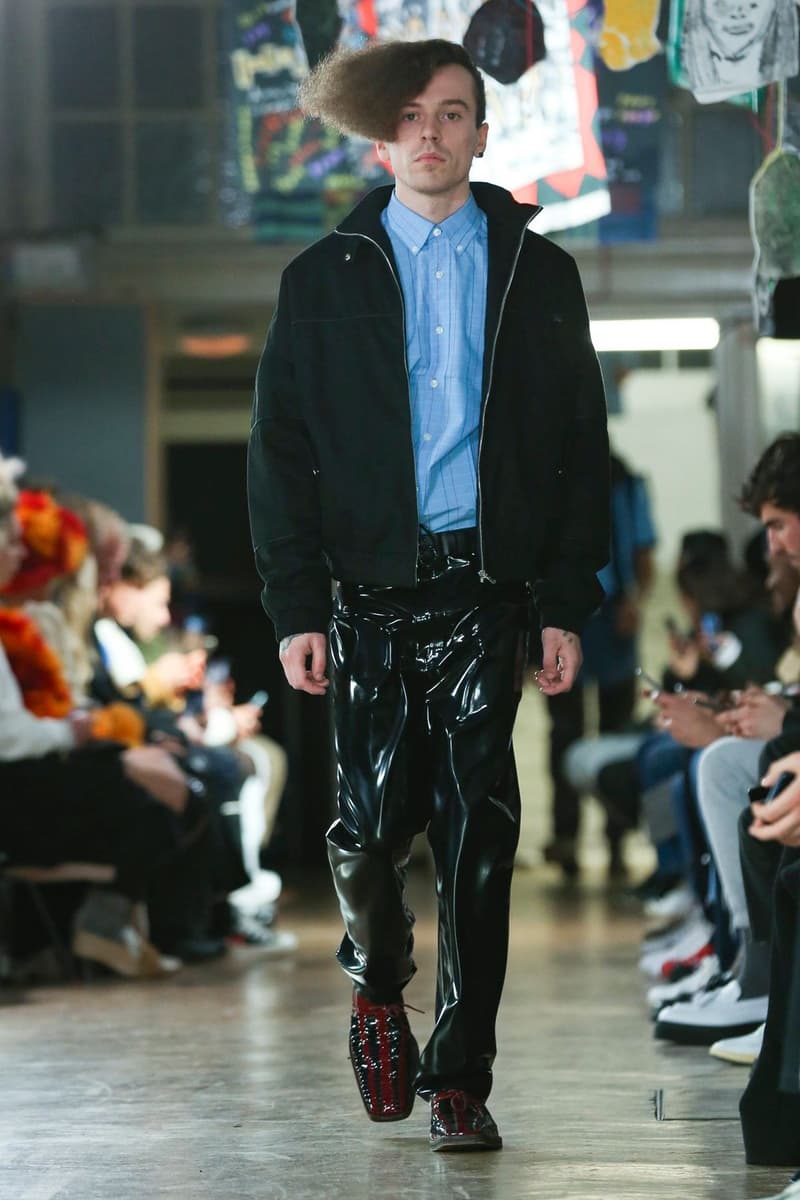 12 of 43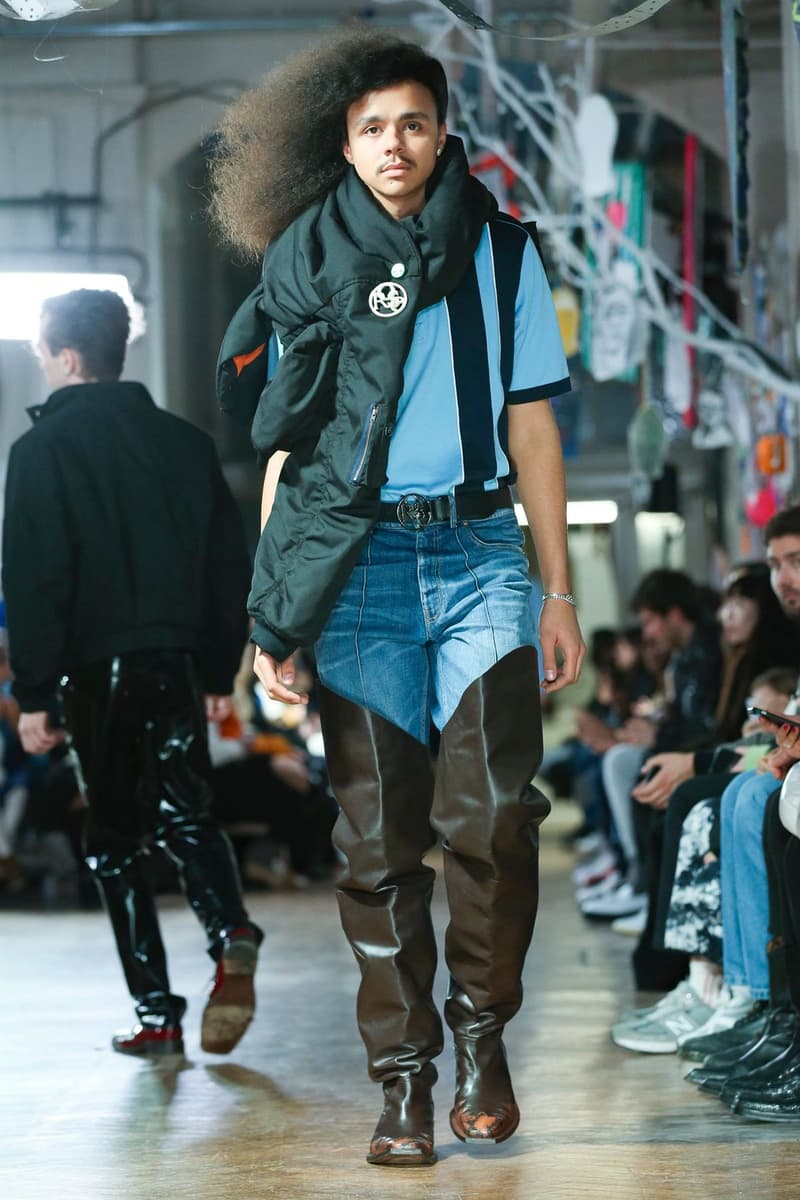 13 of 43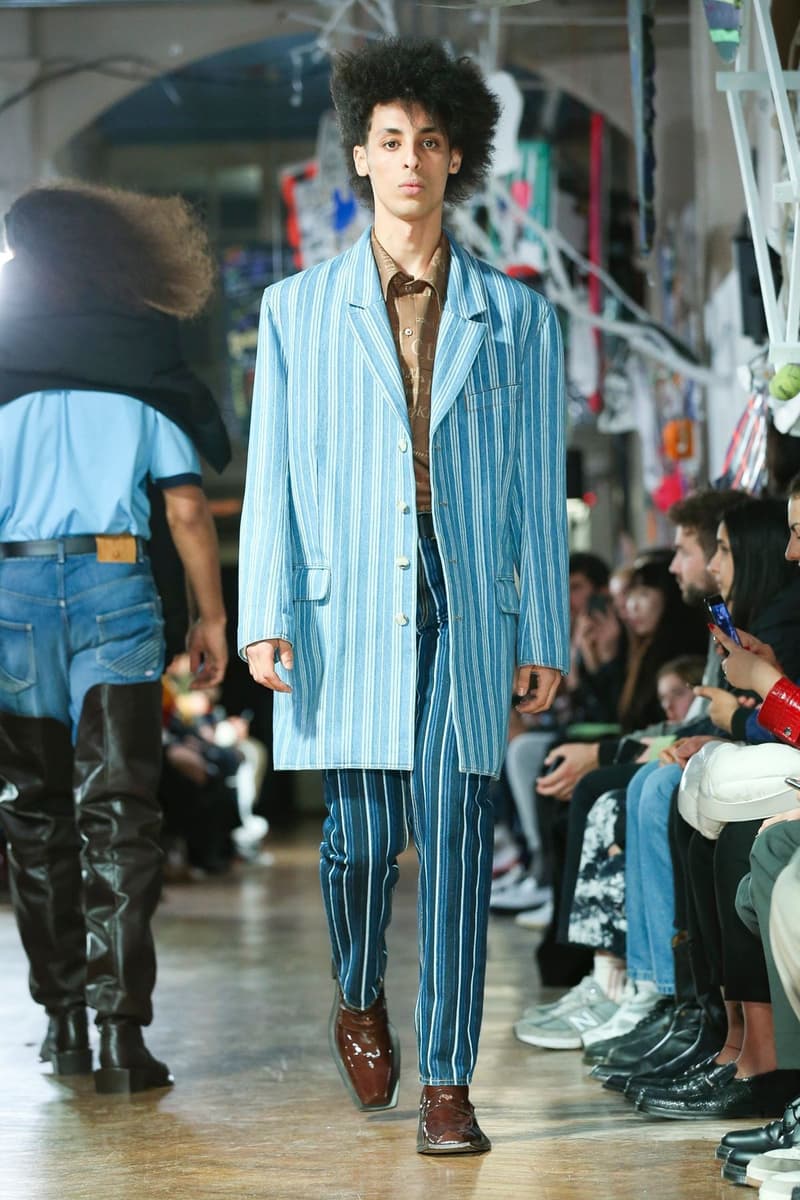 14 of 43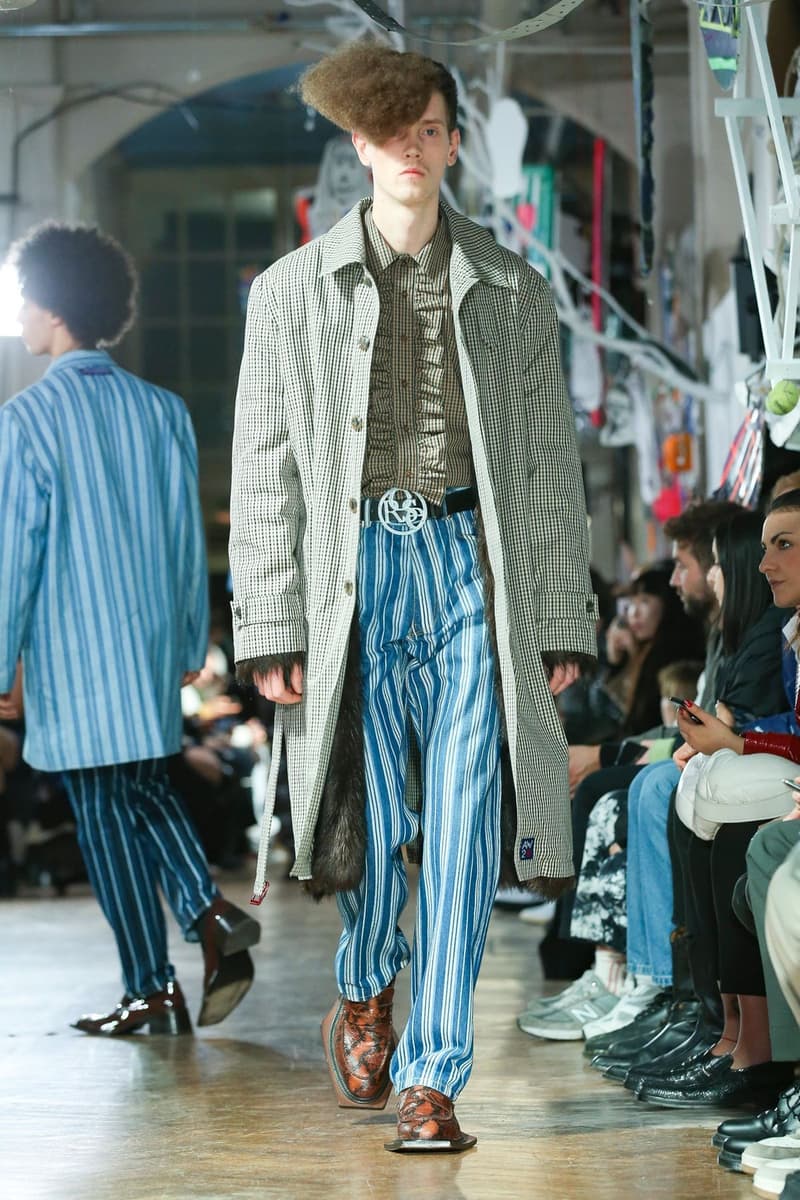 15 of 43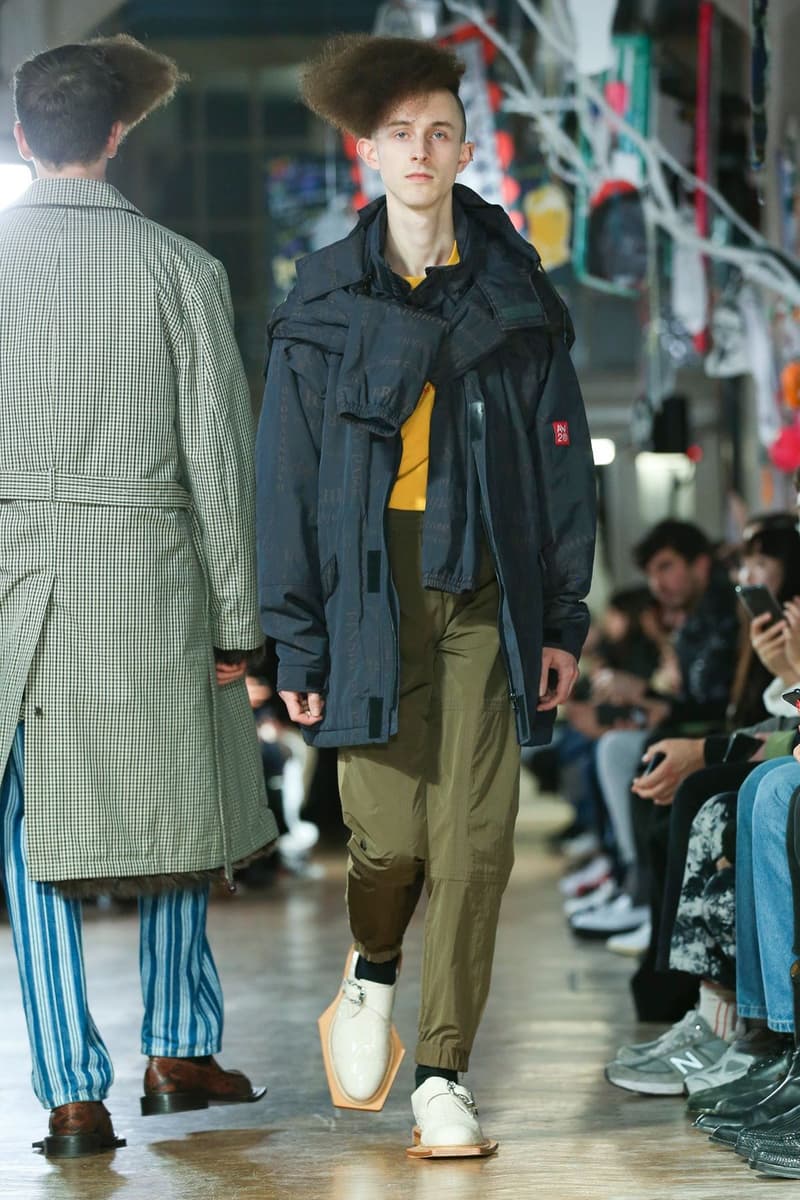 16 of 43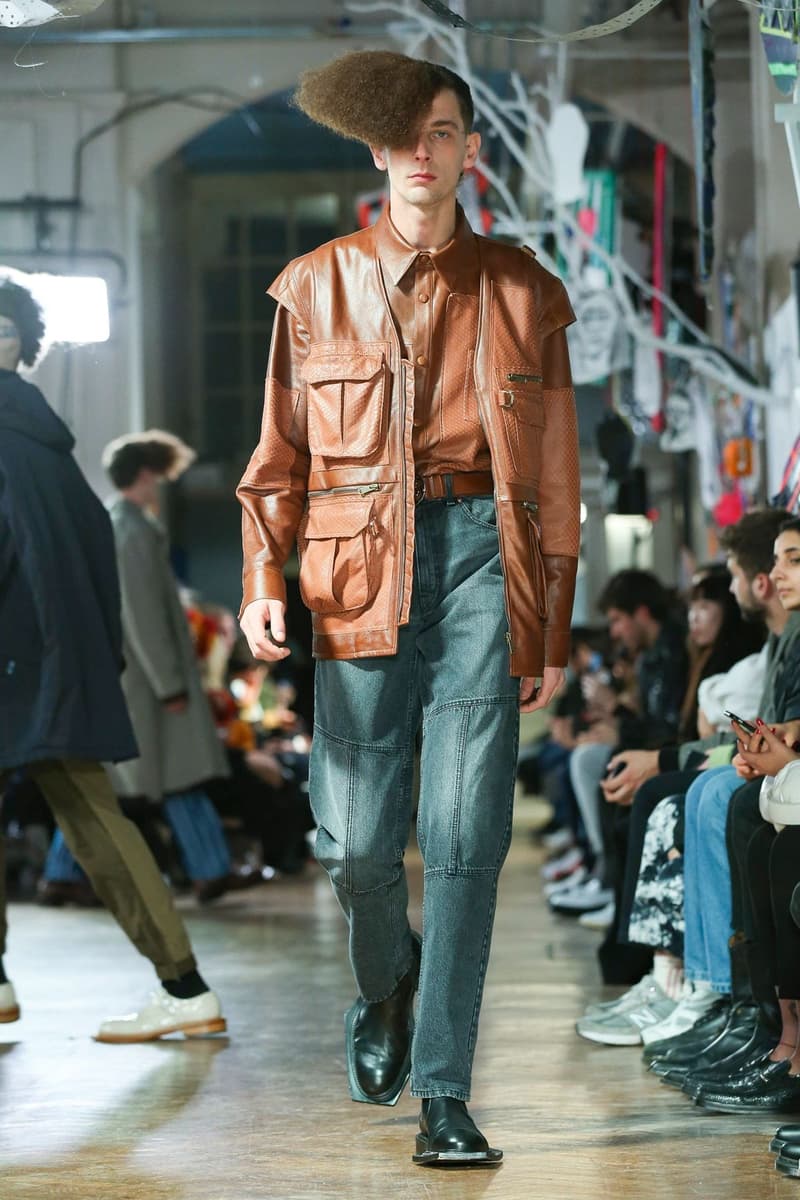 17 of 43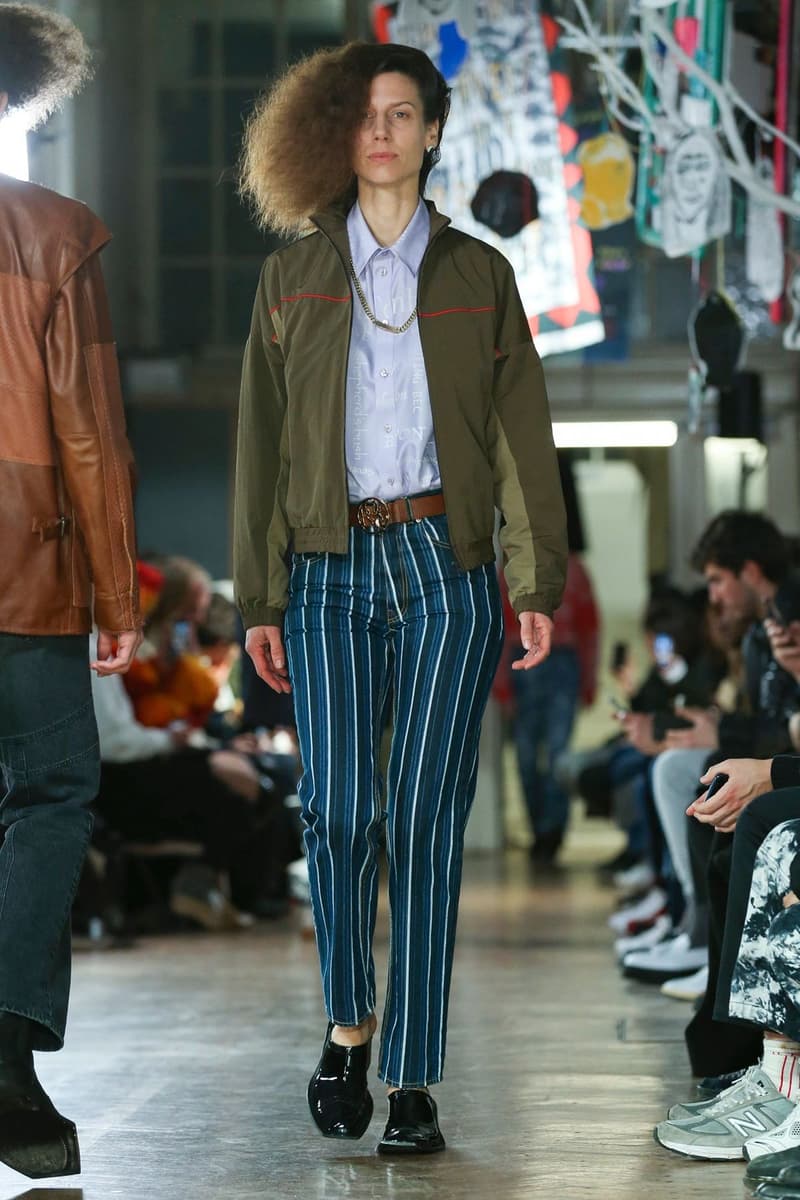 18 of 43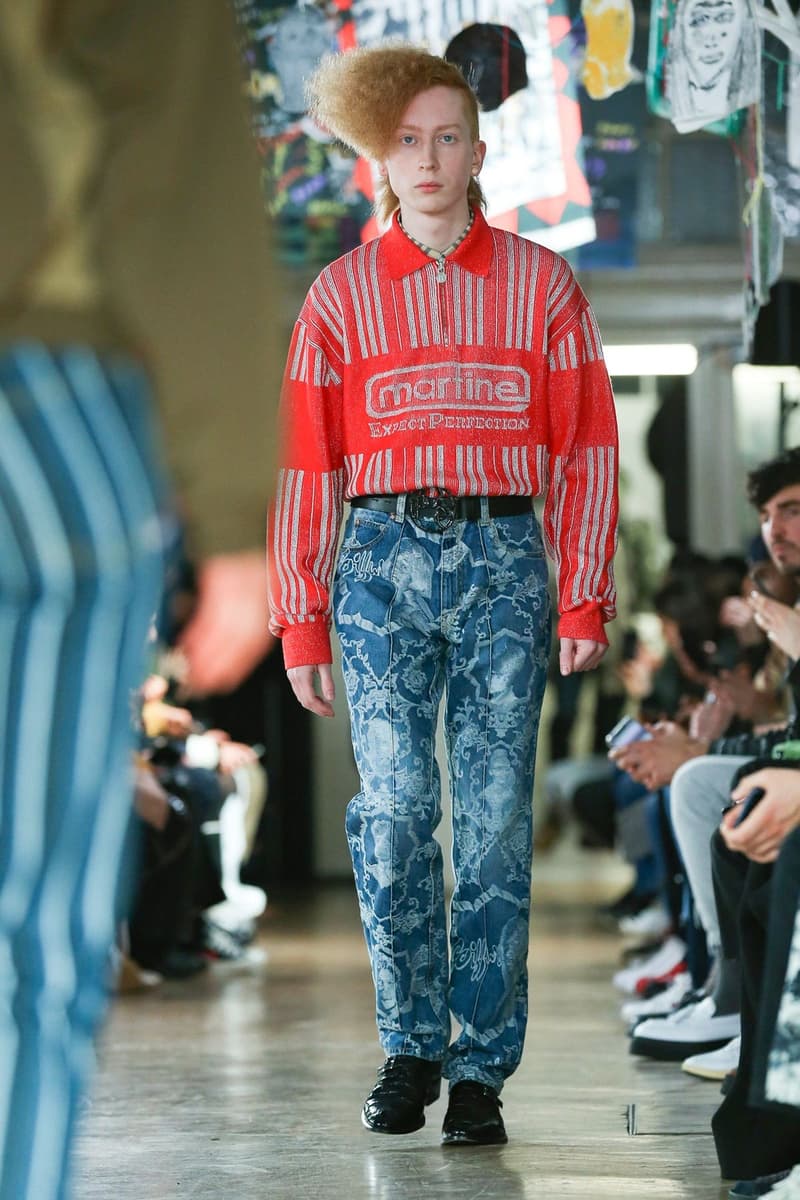 19 of 43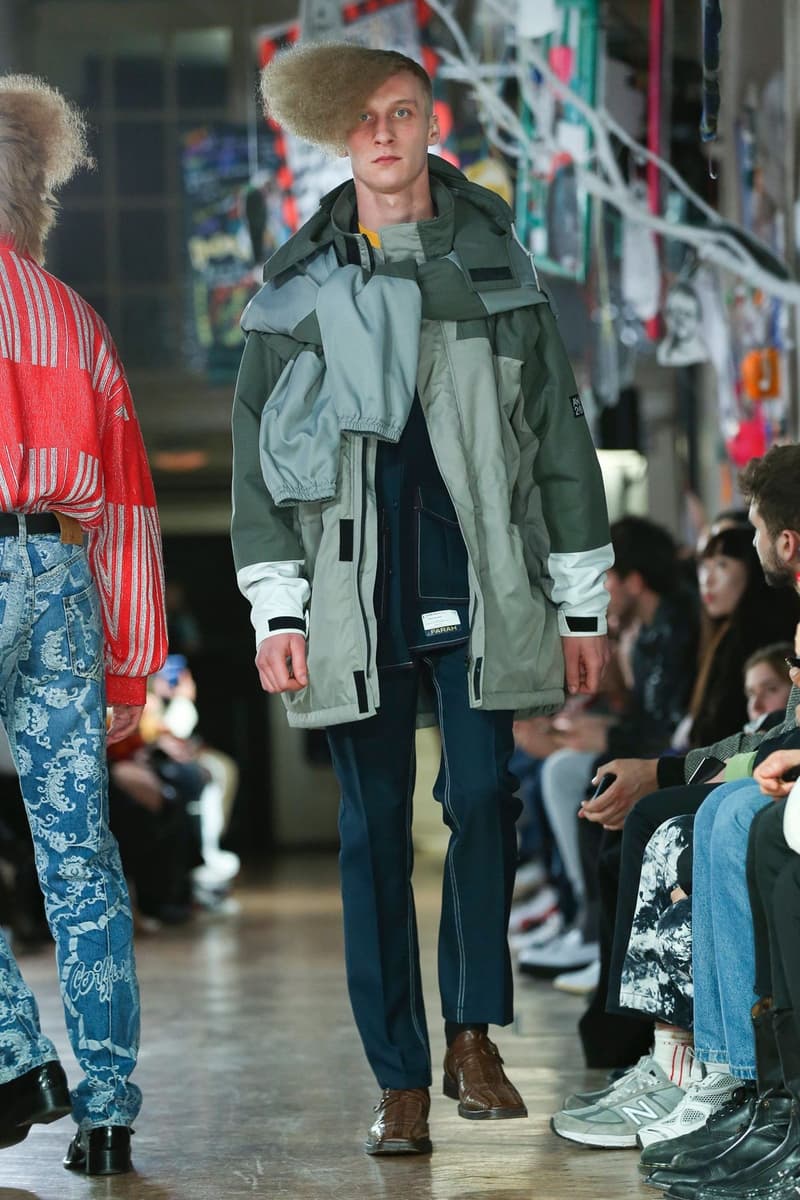 20 of 43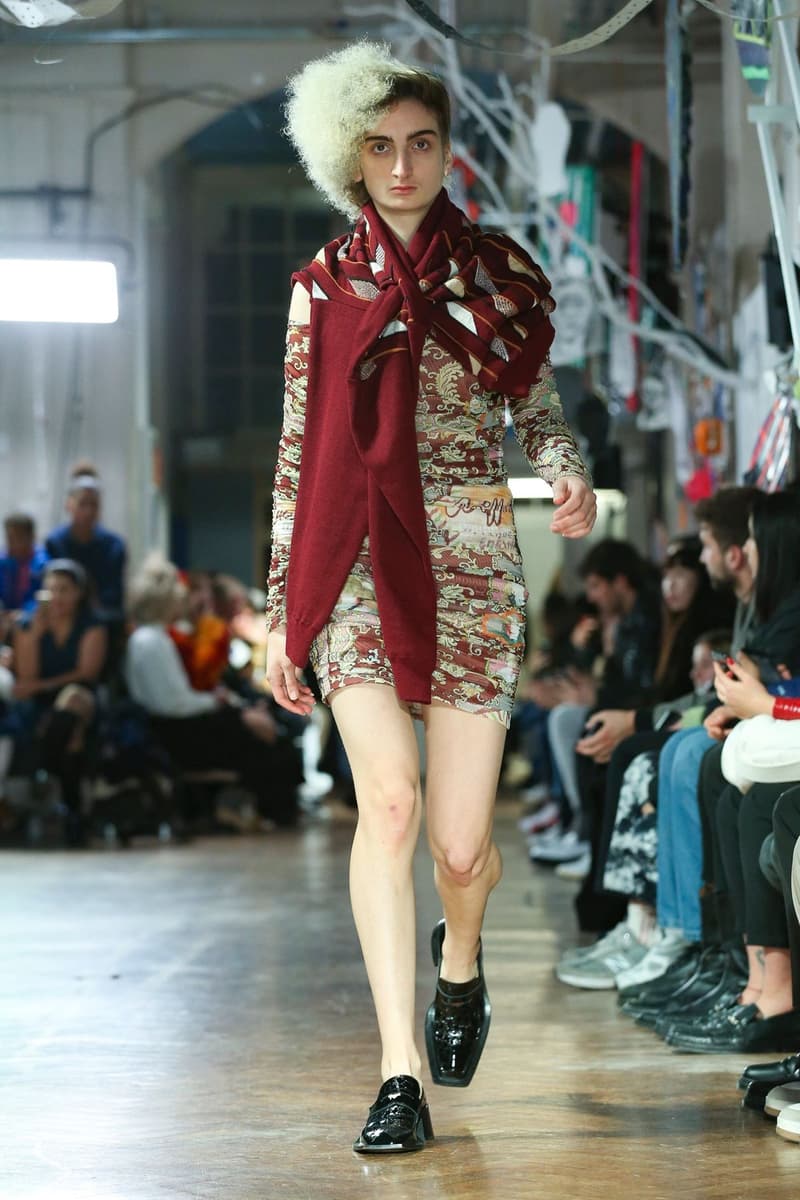 21 of 43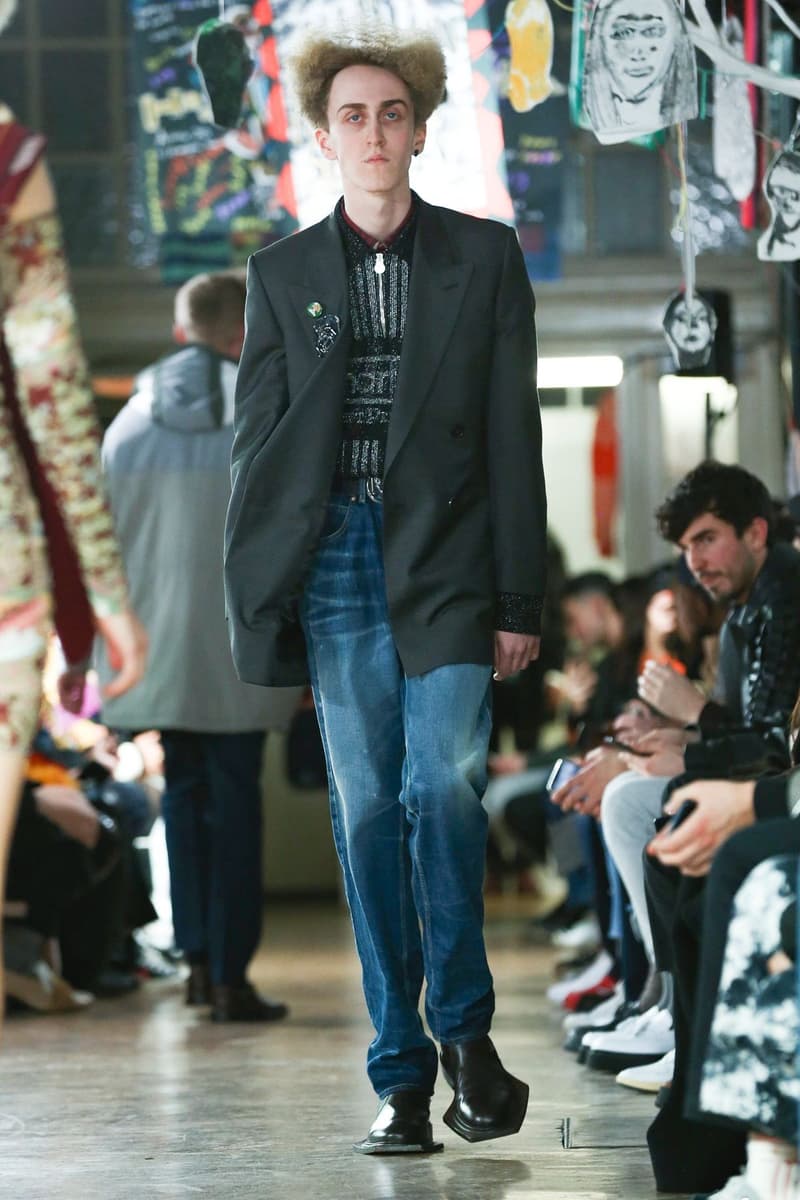 22 of 43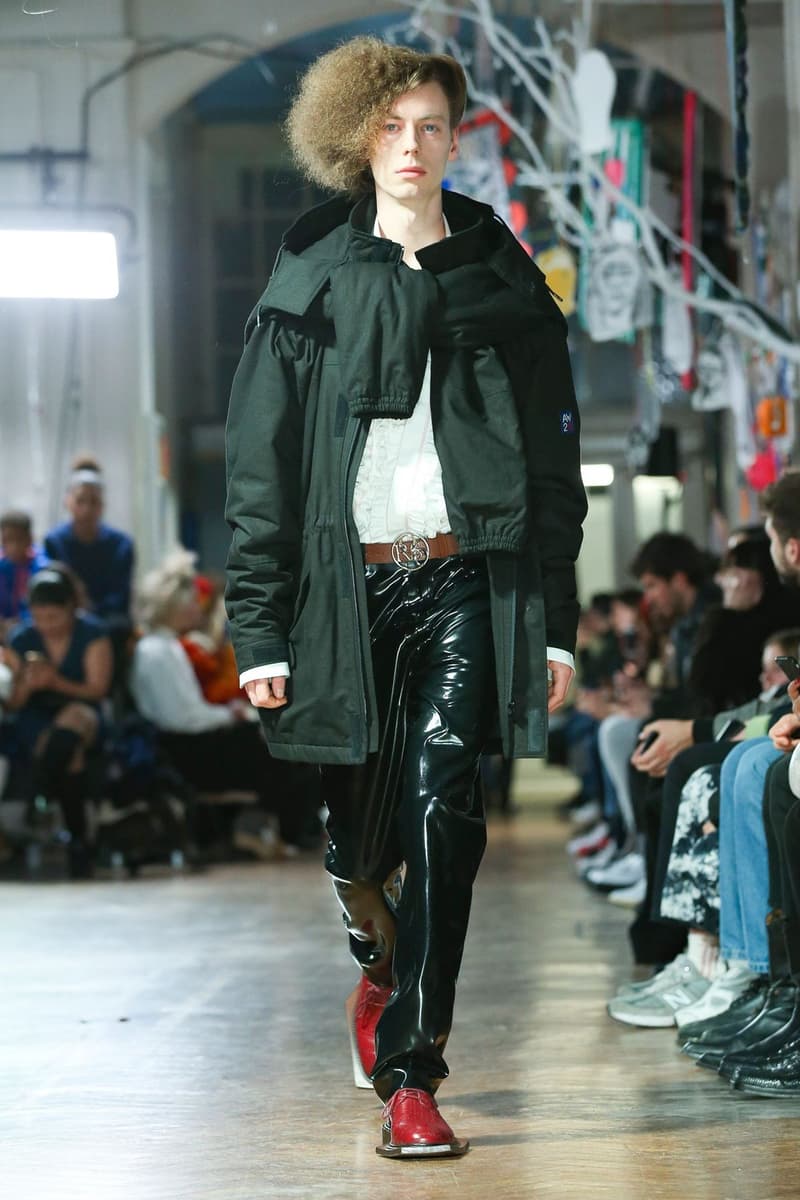 23 of 43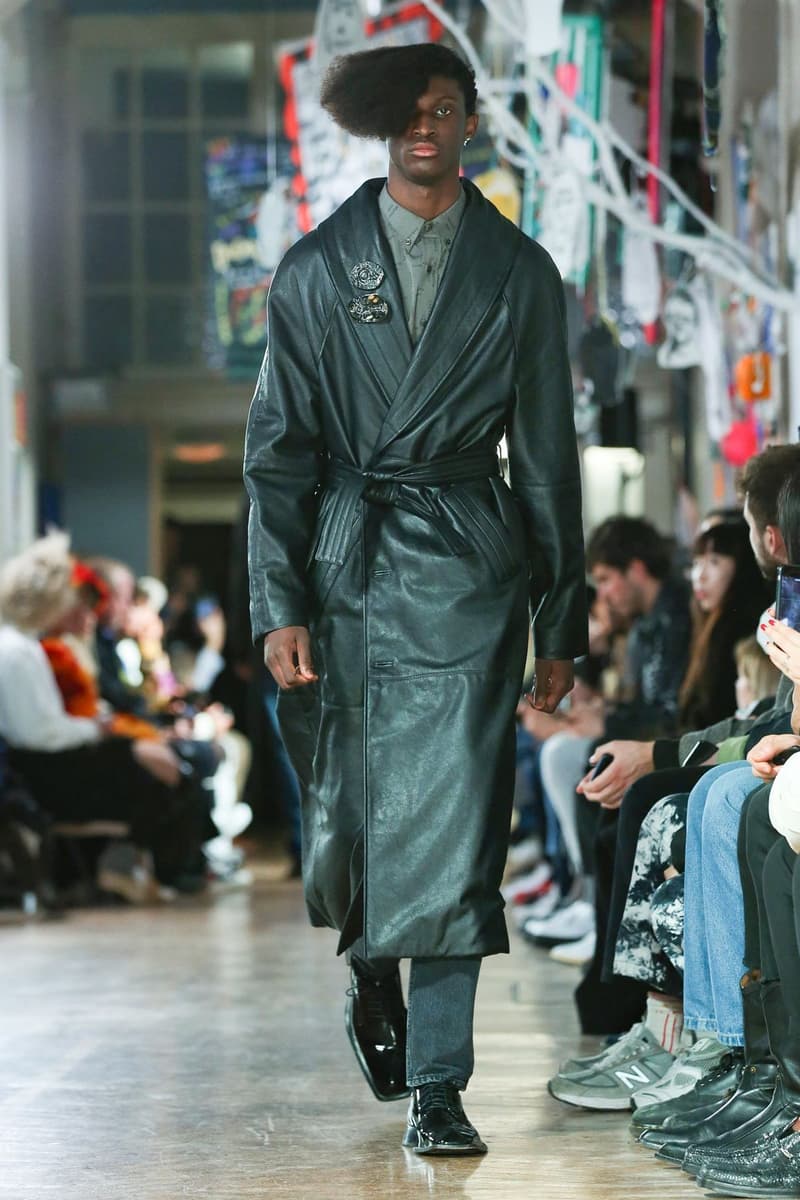 24 of 43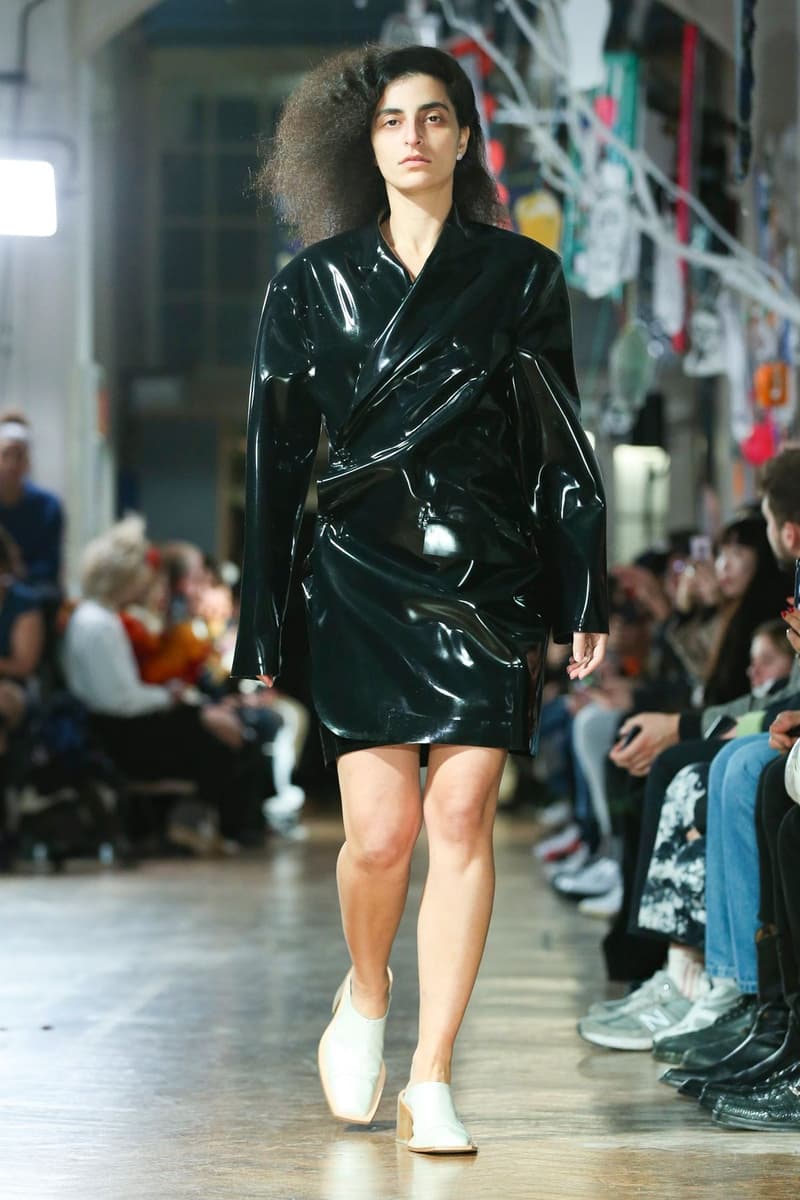 25 of 43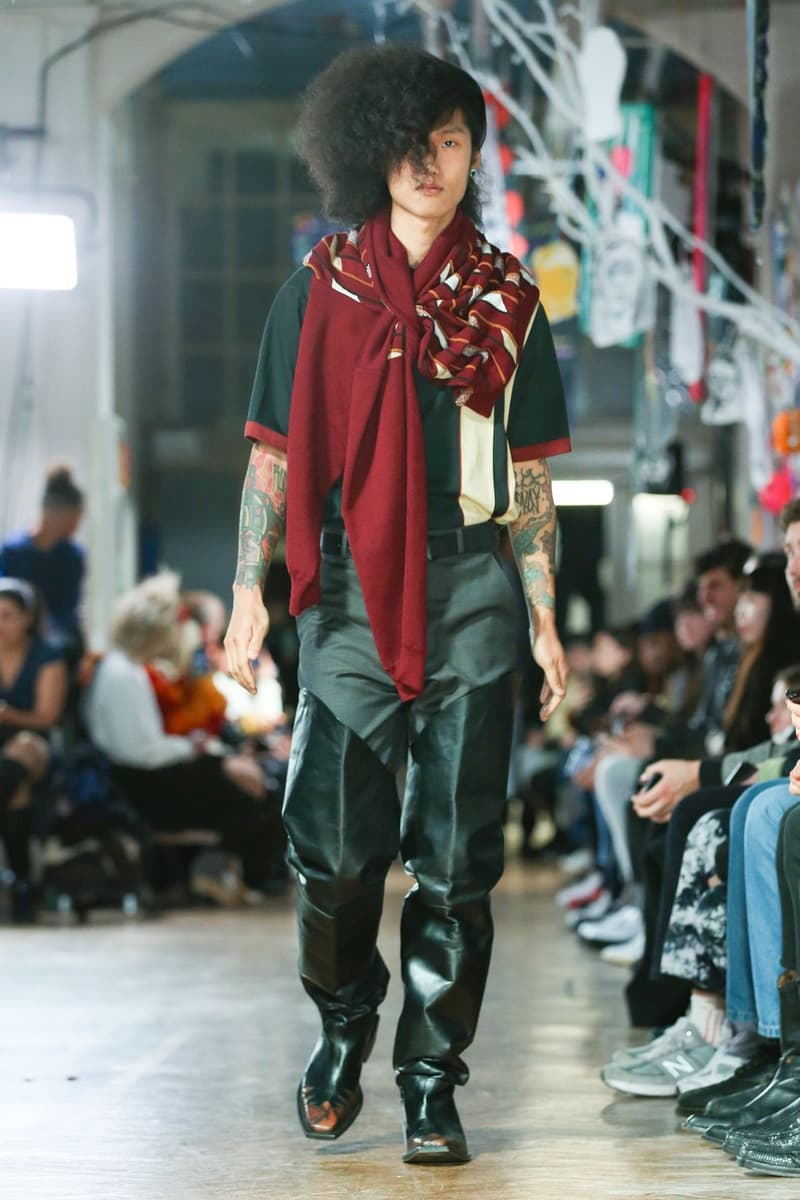 26 of 43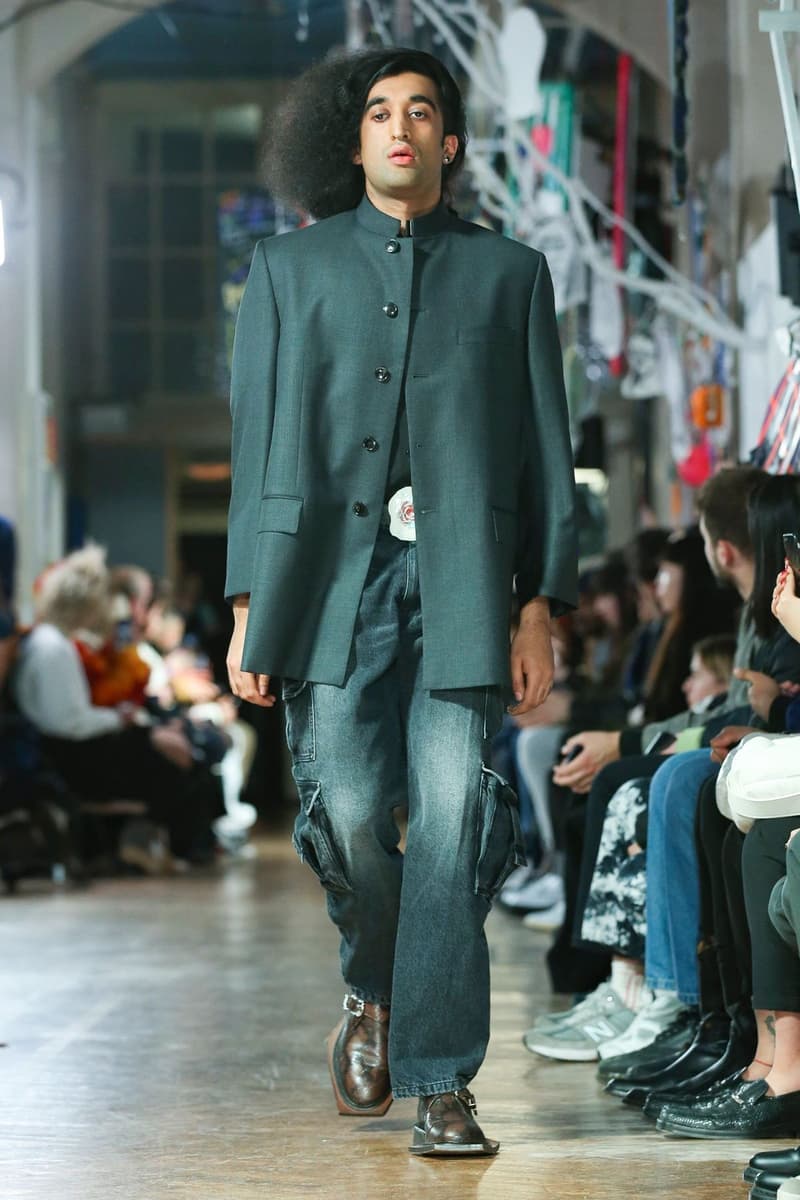 27 of 43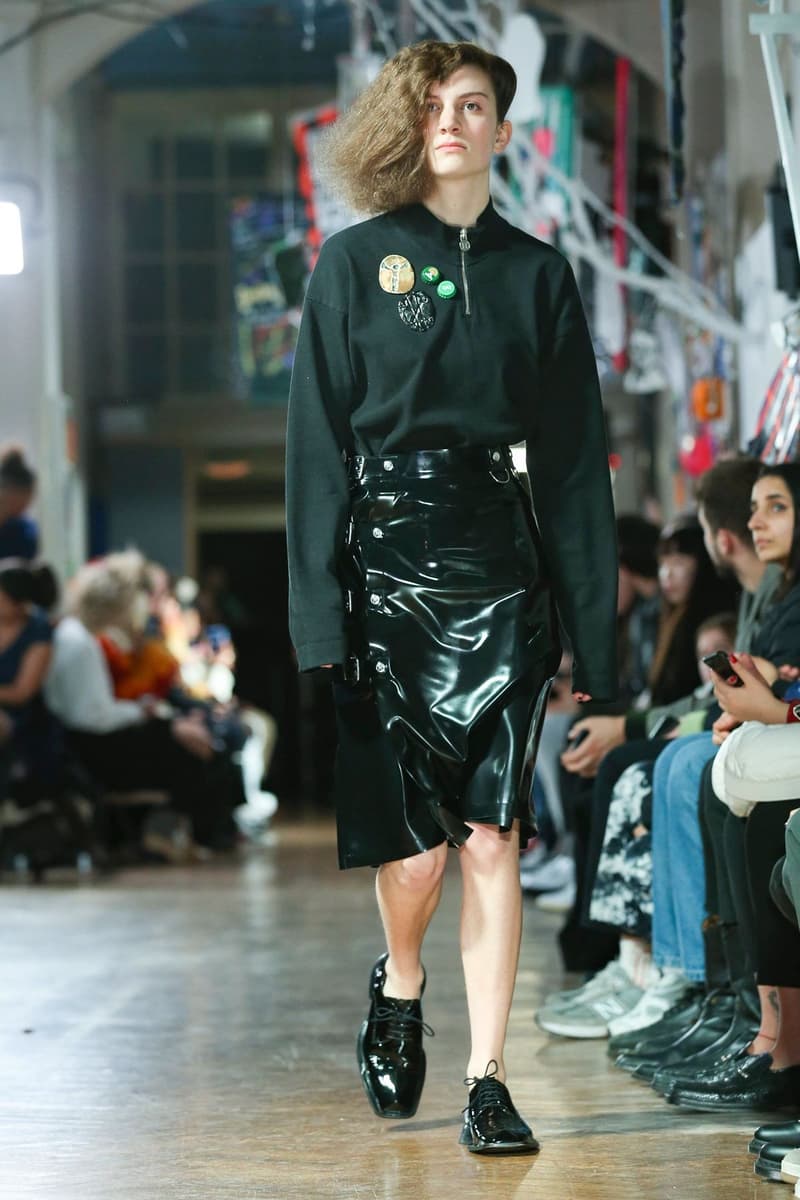 28 of 43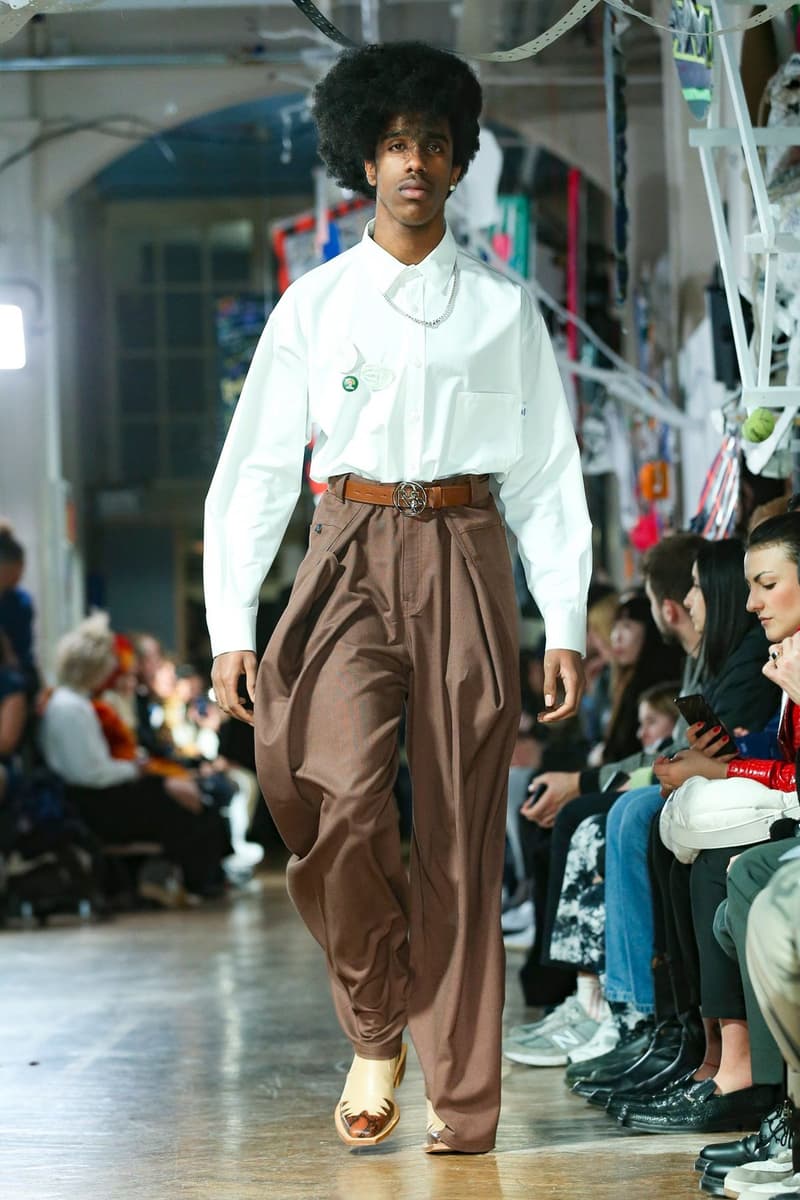 29 of 43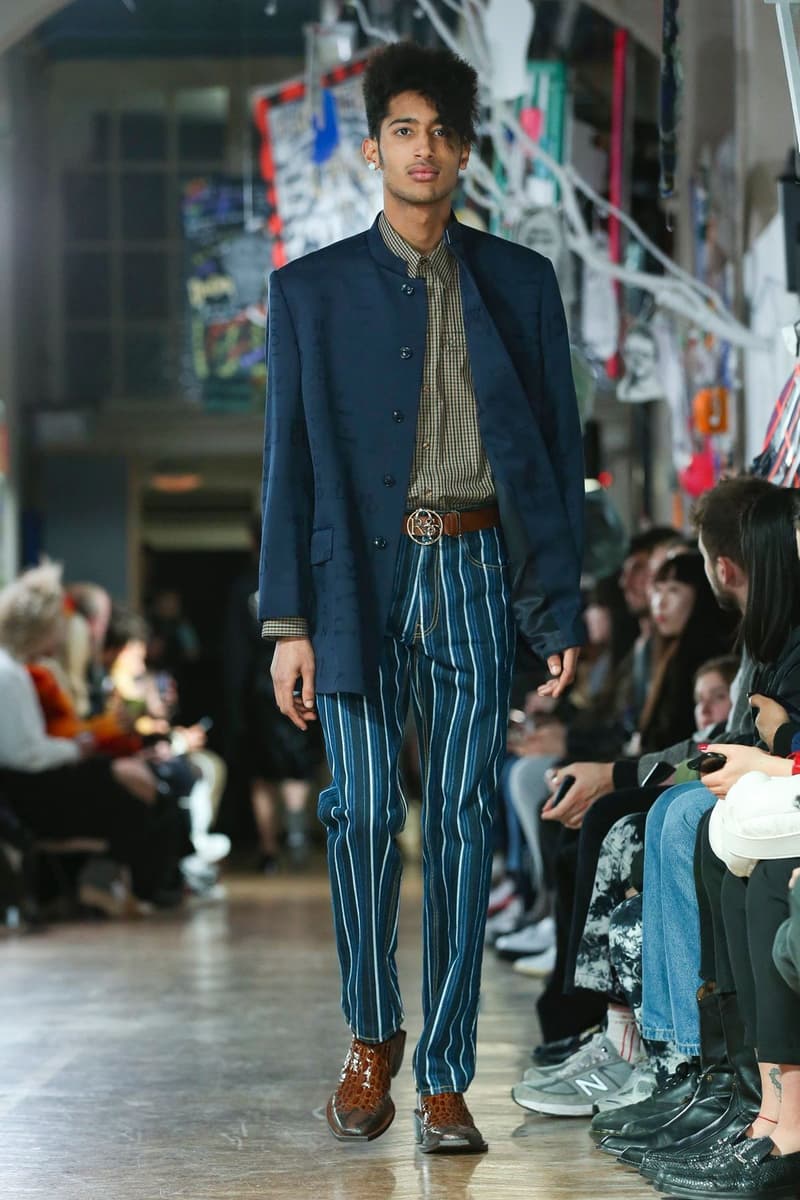 30 of 43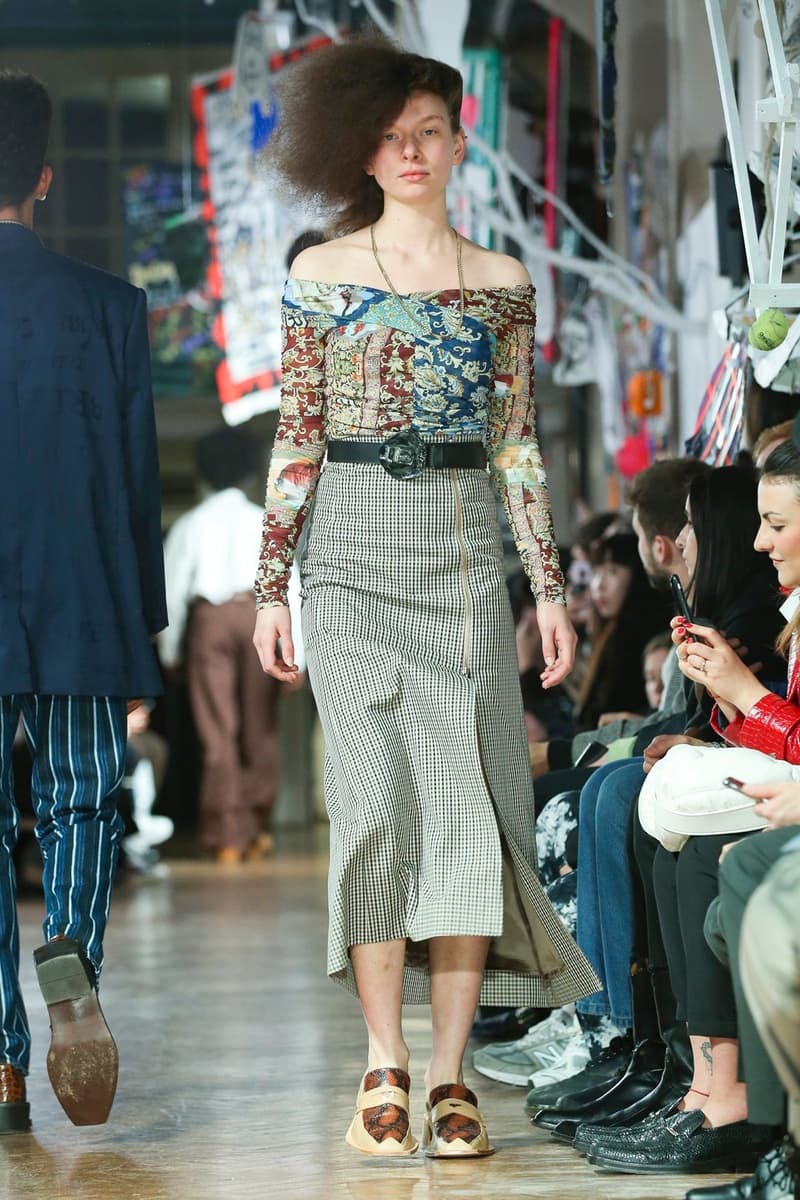 31 of 43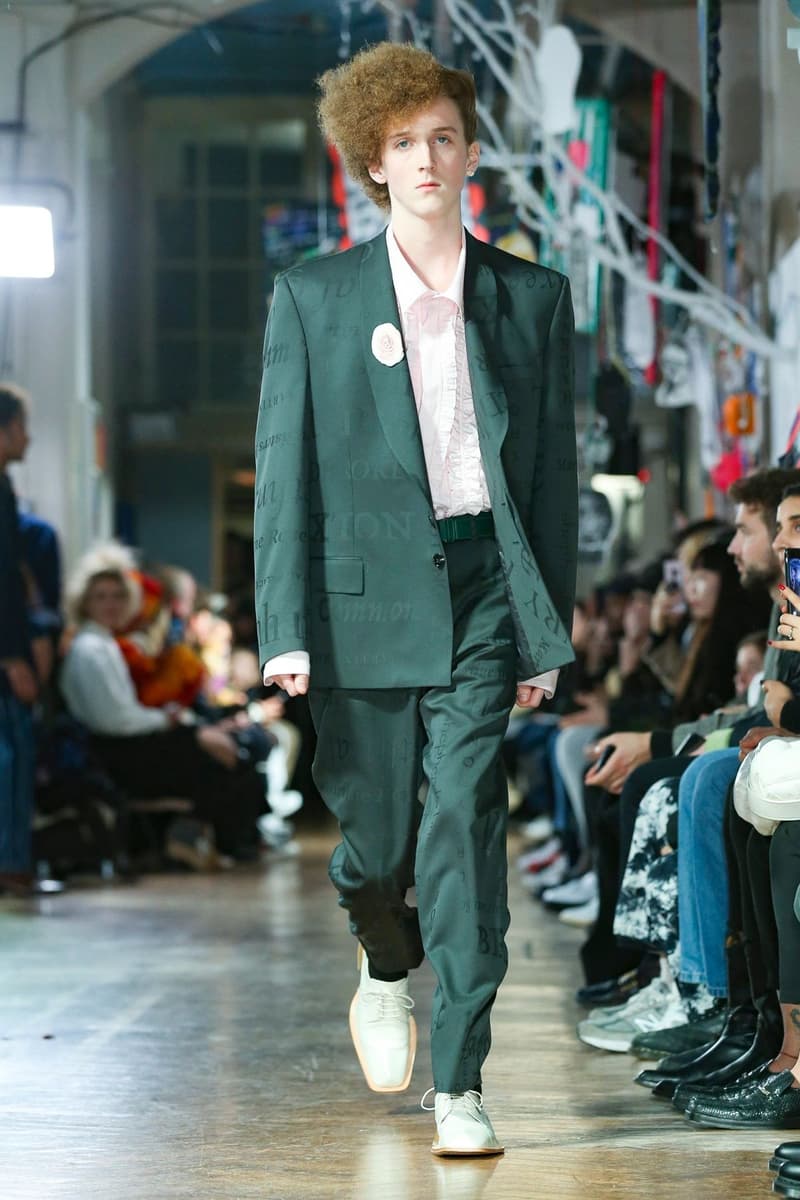 32 of 43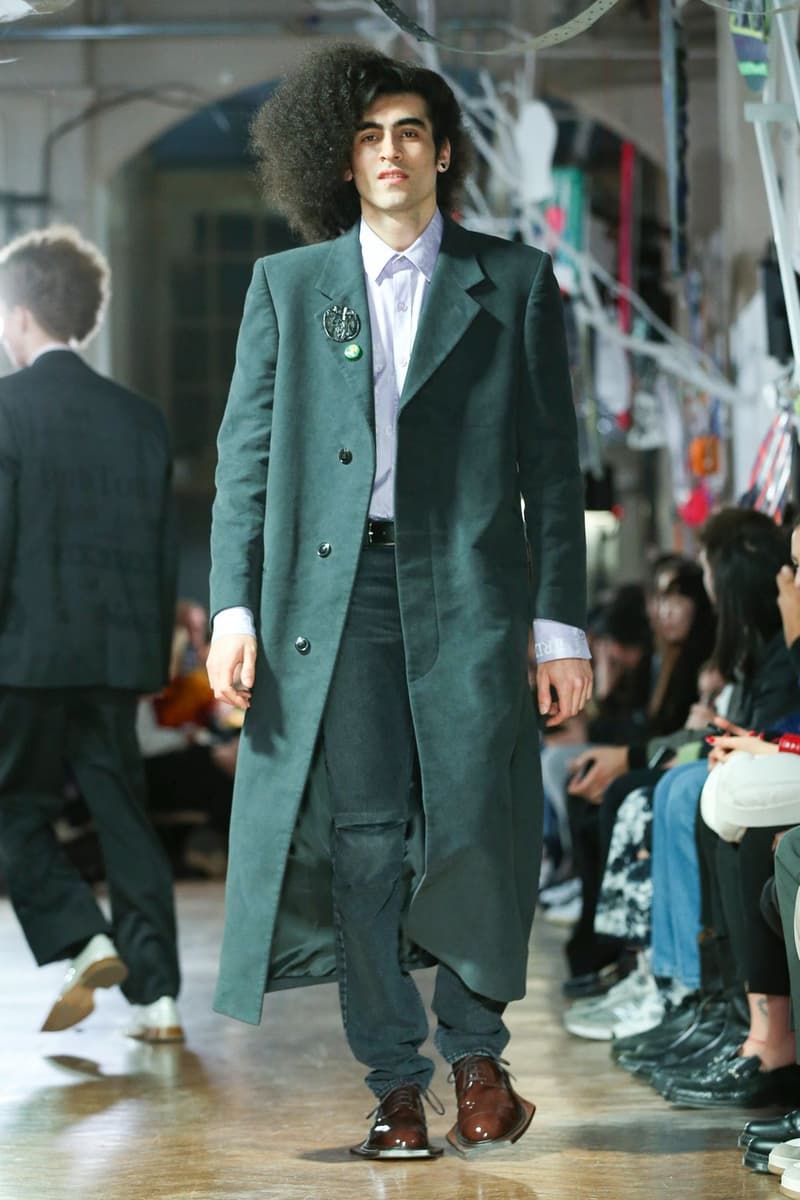 33 of 43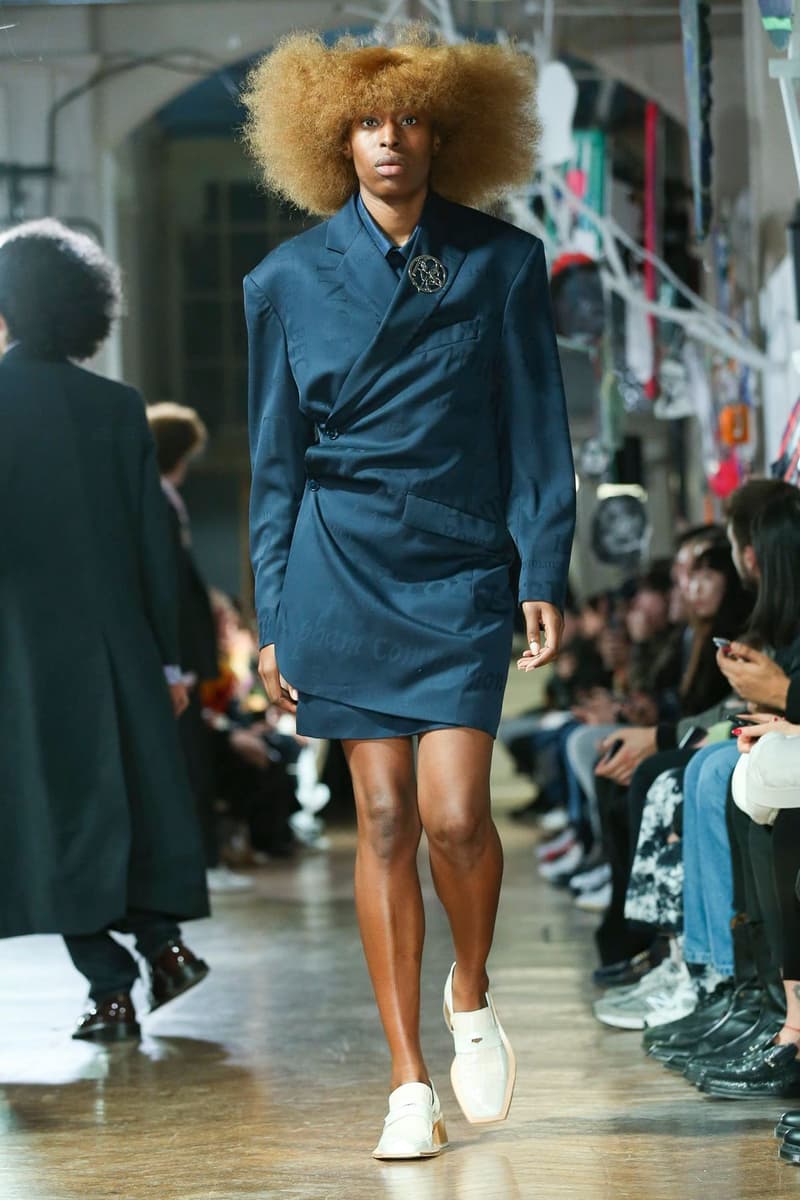 34 of 43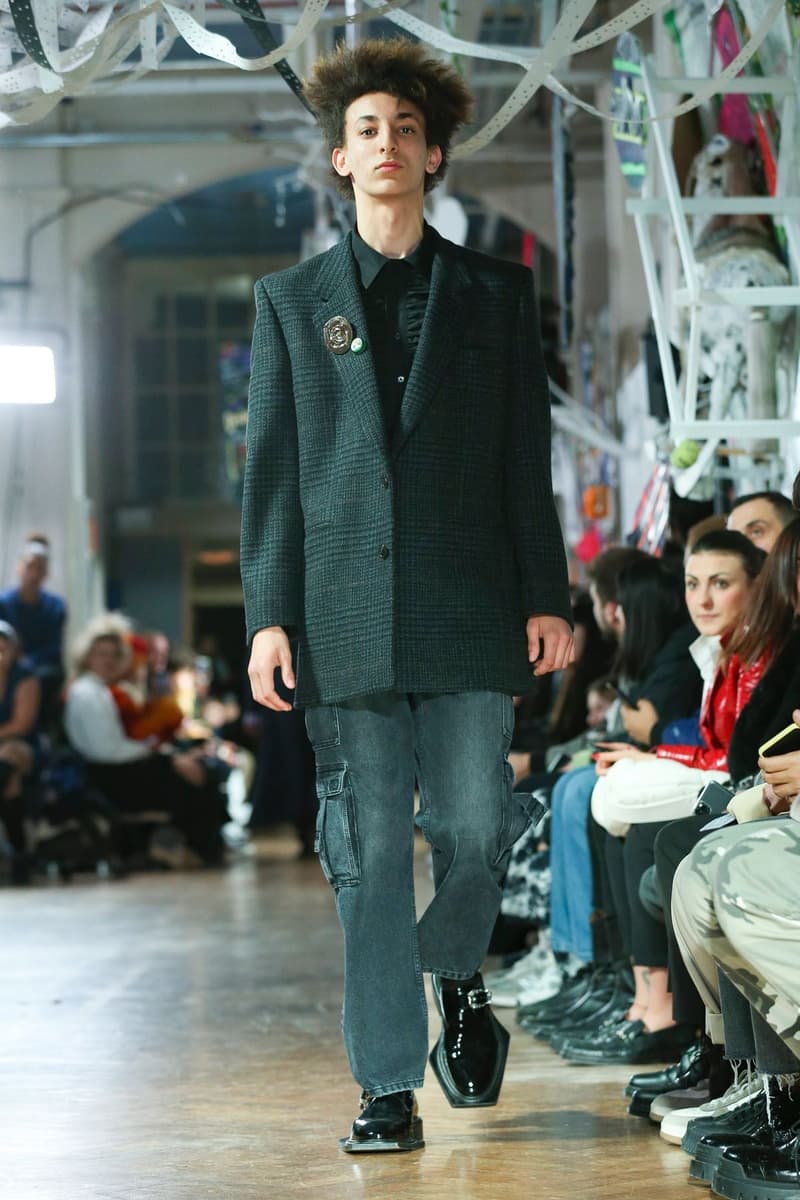 35 of 43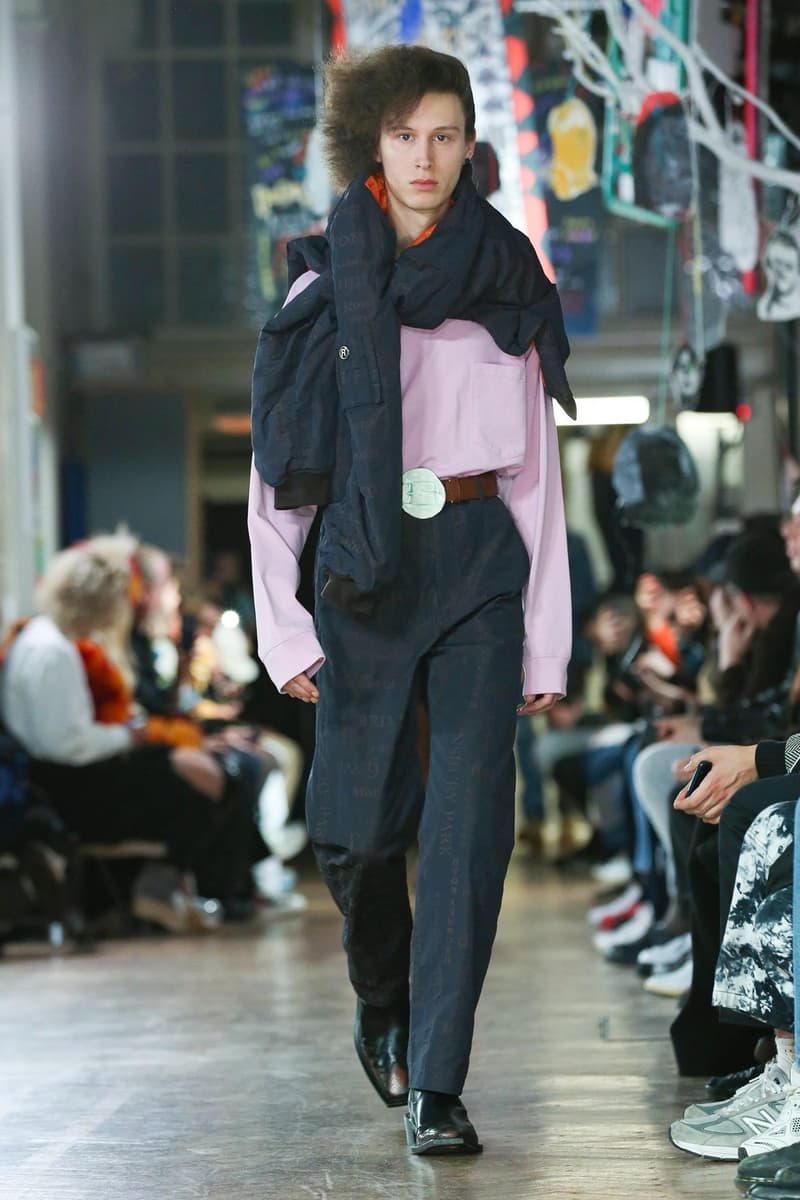 36 of 43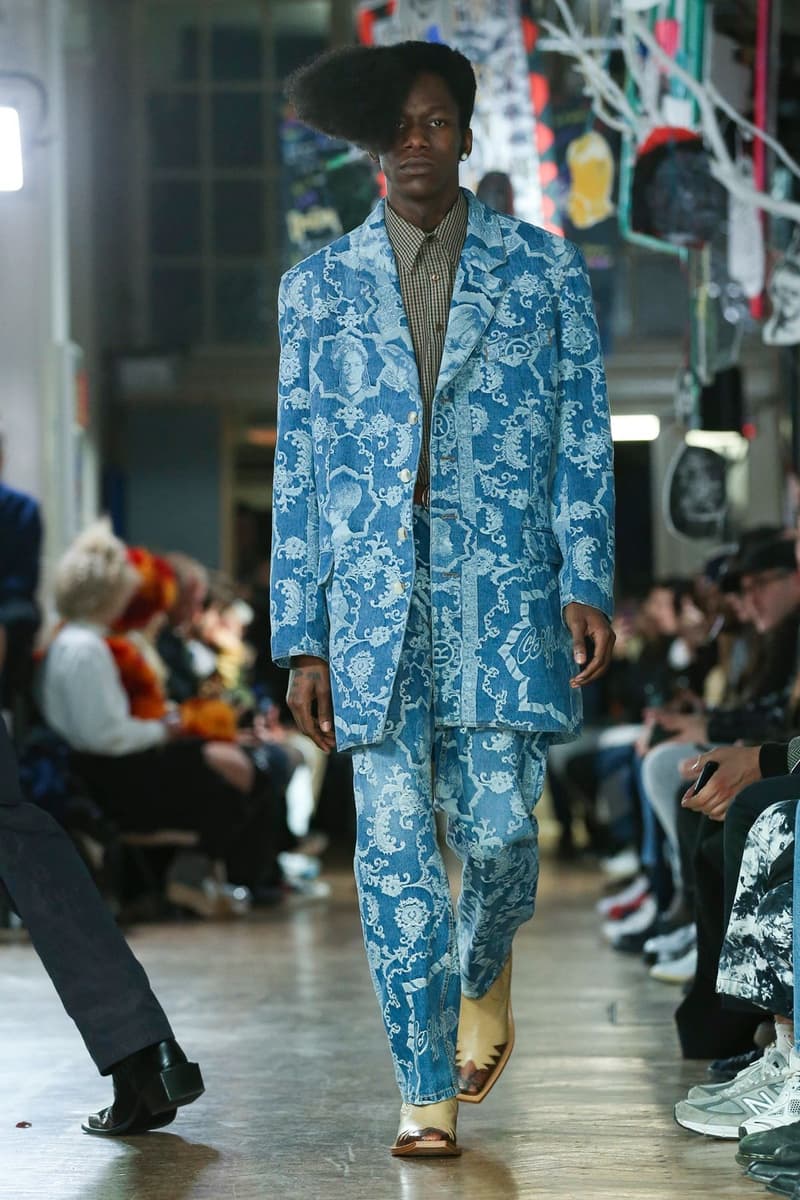 37 of 43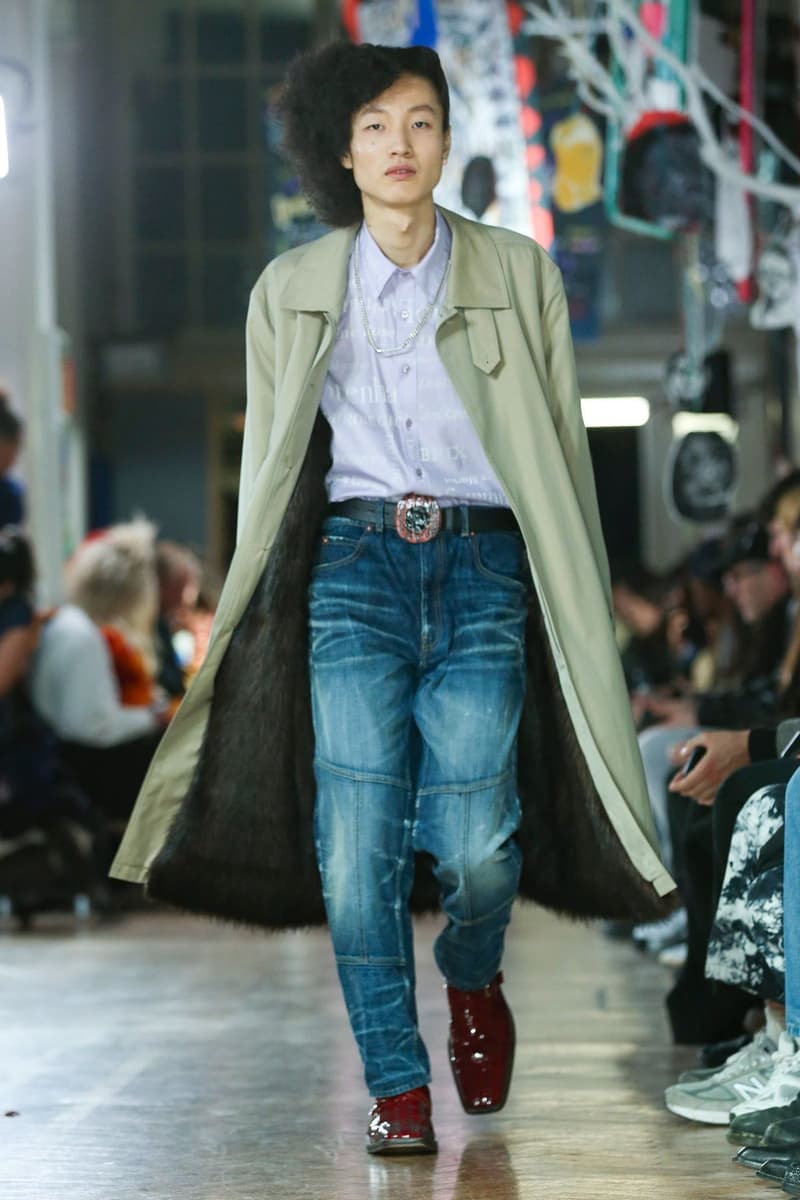 38 of 43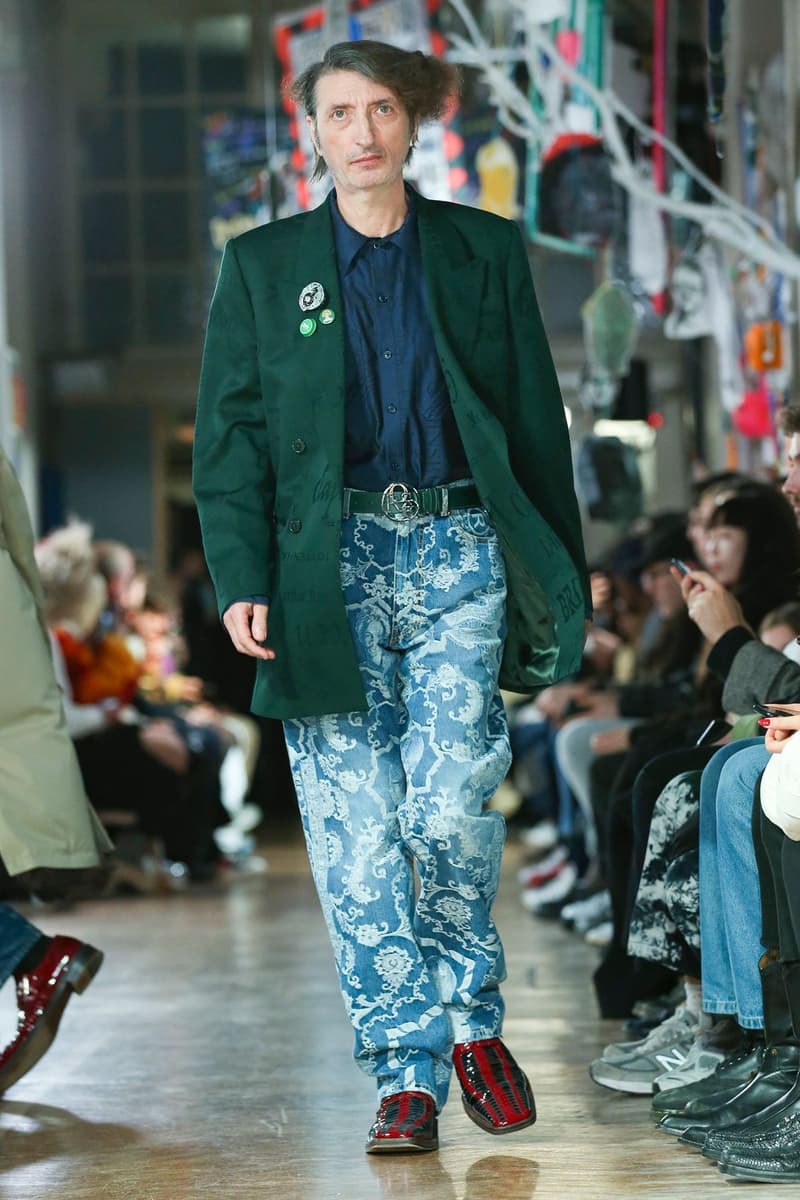 39 of 43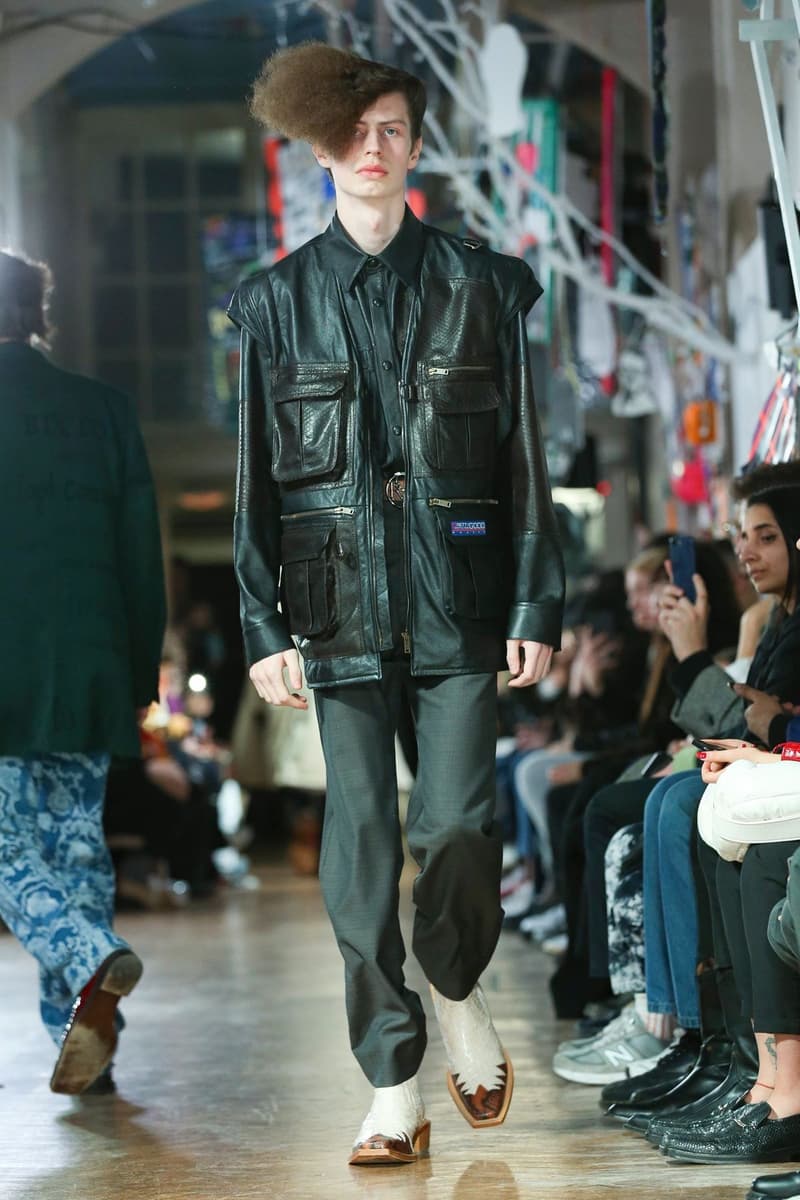 40 of 43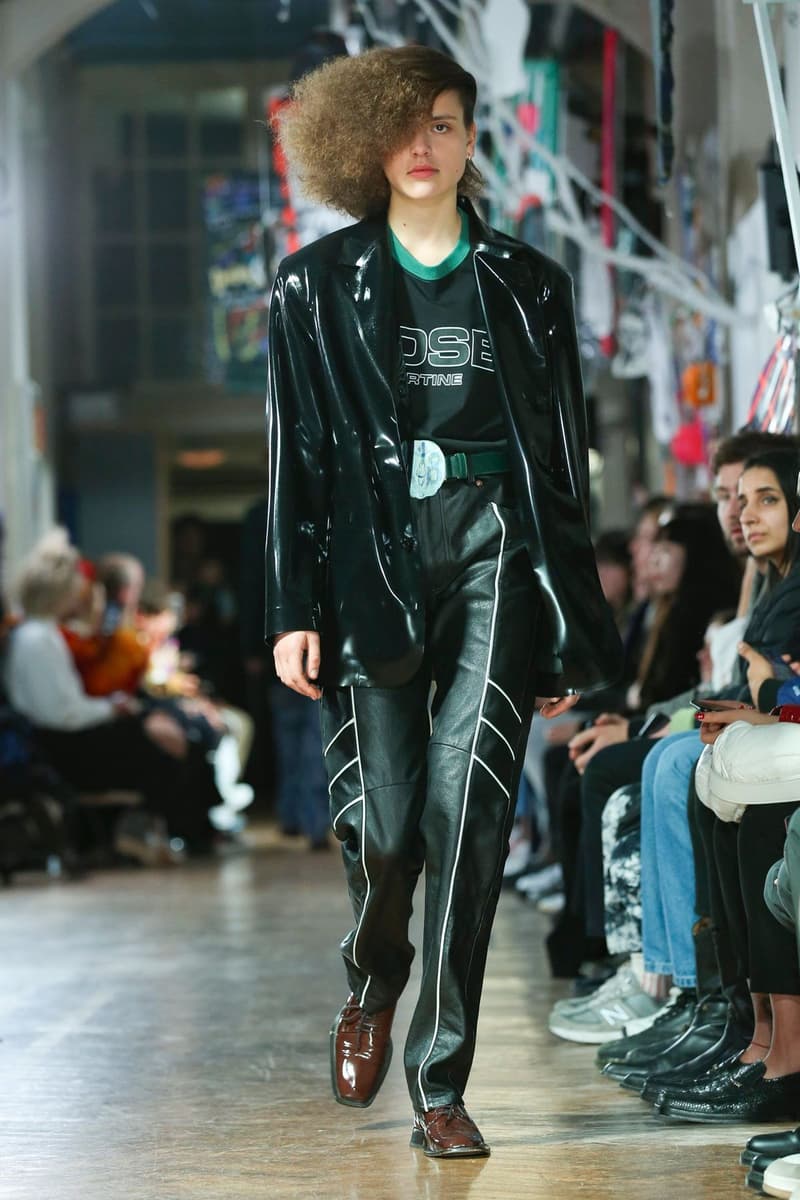 41 of 43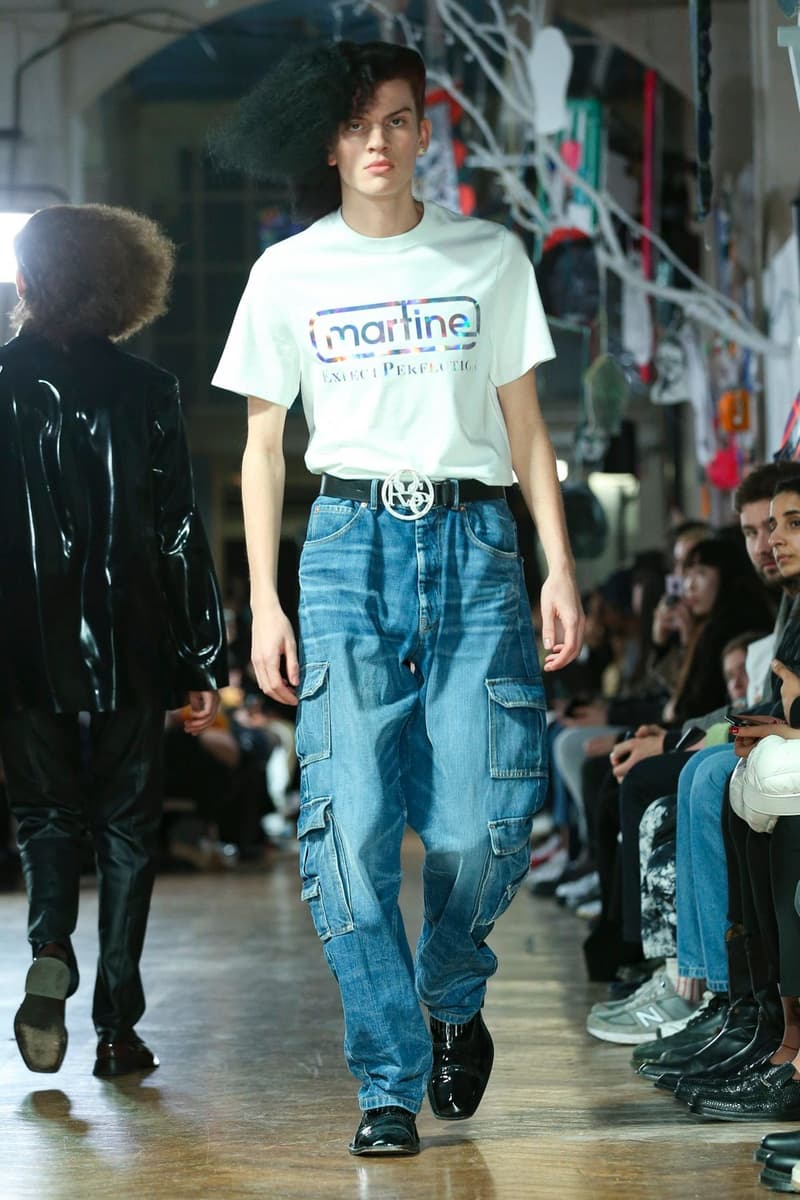 42 of 43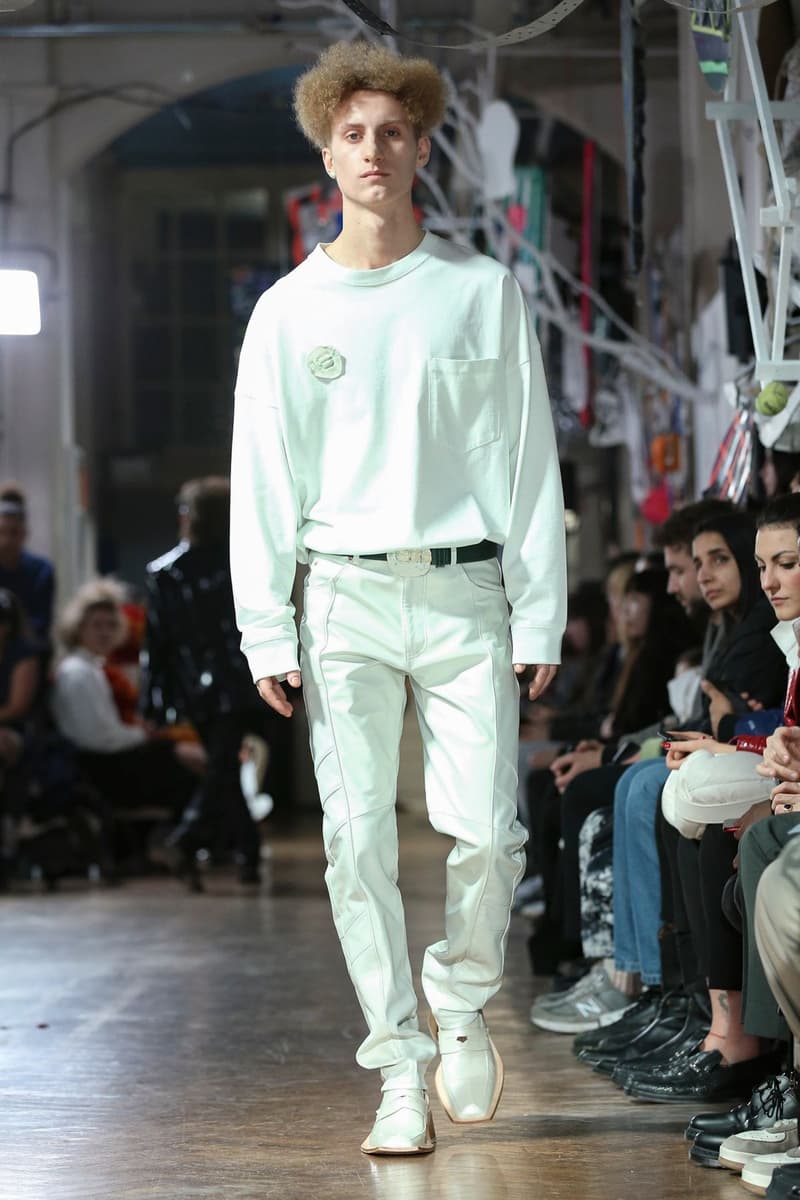 43 of 43
Avant-dernier jour de la Fashion Week Homme de Londres, Martine Rose a investi l'école de sa fille pour présenter sa collection Automne/Hiver 2020 inspirée de ses archives. Des références aux pièces et aux motifs précédents ont été vues tout au long de la collection, y compris des t-shirts ornés de 'Expect Perfection', un slogan que la créatrice basée à Londres a utilisé tout au long de sa carrière.
"J'étais intéressée par la réintroduction de certaines de ces drôles de vieilles choses", explique Rose à HYPEBEAST, "les gens disent toujours qu'ils aimeraient pouvoir encore avoir ces t-shirts, alors j'ai pensé que je pourrais donner aux gens ce qu'ils veulent". On peut dire que la référence marquante aux collections précédentes est un imprimé inspiration tapis qui apparaissait sur les chemises en viscose, les pièces de denim jacquard ainsi que les pièces en molleton. Ce motif était composé d'images d'archives de Martine Rose, y compris des photos de lookbooks et de coulisses, ainsi que d'un motif cachemire.
Parlant du retour à ses pièces d'archives, Rose a ajouté qu'il y avait toujours eu des thèmes communs dans son travail. "L'inspiration est toujours la même, il s'agit toujours d'outsiders, de gens en périphérie et de les réunir, parce que c'est ce qui me semble intéressant et ce qui m'inspire". 
Nouvelles matières et collabs comme nouveauté
Par contraste avec ses archives, Rose a également introduit de nouvelles techniques et de nouveaux matériaux pour cette collection. L'un des points forts est le latex, qui contraste également avec l'innocence du cadre du show. "Il faut des frictions, il faut du contraste, poursuit Rose, c'est là que les choses deviennent intéressantes". La collection comporte également des références à différentes parties de Londres, avec Tottenham, Croydon, Clapham Junction et Tooting apparaissant sur un tissu jacquard. "C'est tous les lieux où j'ai un lien, explique Rose. Soit j'y ai vécu, soit ma famille est de là-bas, ou mon studio est là-bas".
De plus, la collection présente l'introduction de deux nouvelles collaborations. Les chaussures de la collection ont été fabriquées en partenariat avec Six London et comprennent des mocassins à bout carré portant des noms de lieux londoniens, des penny loafers et des bottes de cow-boy, ainsi que des chaussures à semelles compensées. La deuxième collaboration dans la collection a vu Rose s'associer avec Farah sur une série de pièces. "Quand Farah m'a approchée, c'était une évidence", explique-t-elle. "Je me souviens de mon oncle qui pressait son pantalon Farah sur un pli en forme de couteau, et de mes cousins qui jouaient au football dans le leur. J'avais l'impression que nous venions du même endroit. C'était vraiment organique et très naturel". 
Ne manquez pas les autres défilés de la Fashion Week Homme de Londres, notamment Nicholas Daley et Bianca Sauders.