Voici les titres les plus écoutés en France le soir du Nouvel An sur Deezer
Un classement entre hits du moment et classiques indémodables.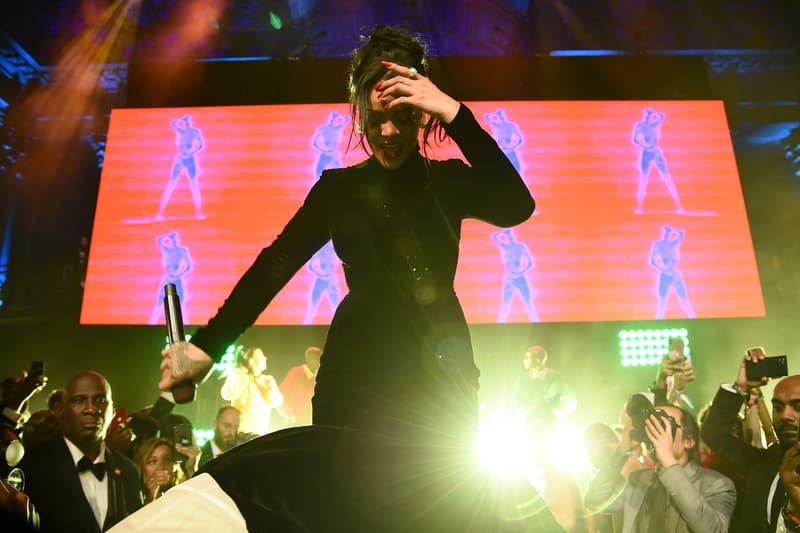 Le service de streaming musical Deezer a dévoilé le top 100 des chansons les plus écoutées sur sa plateforme en France la nuit du 31 décembre 2019 au 1er janvier 2020. Et le classement, plutôt éclectique, est bien reparti entre rap français, pop internationale et classiques indémodables du Nouvel An.
En première position, c'est le duo Gradur x Heuss L'Enfoiré sur Ne Reviens pas qui a été plébiscité par les abonnés français de chez Deezer, devant I Gotta Feeling de The Black Eyed Peas et Dance Monkey de Tones and I. On retrouvera d'ailleurs Heuss L'Enfoiré aussi en huitième position du top avec Moulaga tandis que Pookie d'Aya Nakamura et le classique d'Images Les démons de minuit figurent respectivement en 5ème et 7ème position, juste devant le hit de Rihanna We Found Love.
Découvrez le top 10 des titres les plus joués sur Twitter lors du Nouvel An ci-dessous et, si vous l'aviez raté, voici nos 10 titres francophones underrated de cette année.
Le top 15 des titres les plus écoutés sur Deezer la nuit du 31 décembre 2019
1 – Ne reviens pas – Gradur
2 – I Gotta Feeling – The Black Eyed Peas
3 – Dance Monkey – Tones and I
4 – Bonne année 2020 – Corinne Hutin, Benoit Hutin
5 – Pookie – Aya Nakamura
6 – Moulaga – Heuss L'Enfoiré
7 – Les démons de minuit – Images
8 – We Found Love – Rihanna
9 – Despacito – Luis Fonsi, Daddy Yankee
10 – Sapés comme jamais – Maître Gims
11 – Popopop – Gambi
12 – Ramenez la coupe à la maison – Vegedream
13 – J'Irai Ou tu Iras – Céline Dion
14 – RITMO (Bad Boys for Life) – The Black Eyed Peas, J Balvin
15 – Uptown Funk – Mark Ronson