Le fan à qui Travis Scott a offert sa Air Force 1 inédite refuse des offres d'achat à 200 000 dollars
Vrai fan.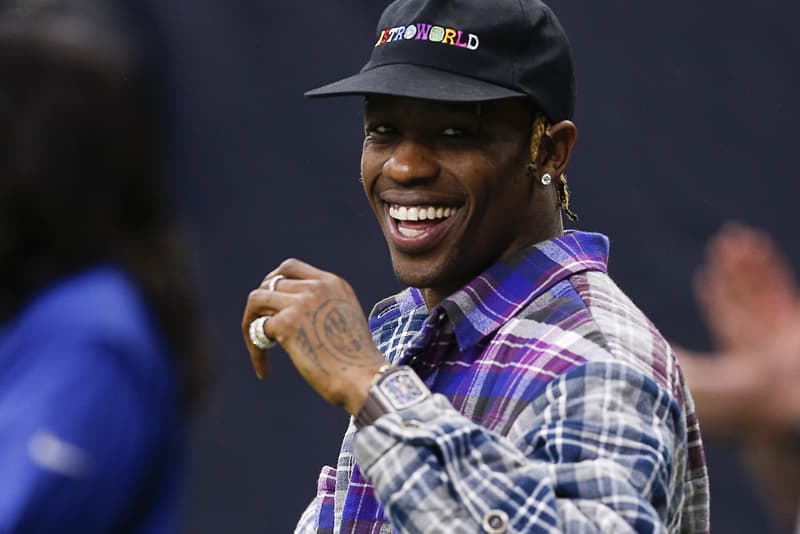 Récemment, Travis Scott offrait à un fan une Air Force 1 encore jamais sortie issue de sa collab' avec Nike en plein concert. Un cadeau inestimable pour l'un de ses fidèles ragers, un certain Luis Delgado, lequel s'était empressé de partager la nouvelle sur ses réseaux sociaux. Depuis, la AF1 déchaîne les passions chez les fans du rappeur.
This feels so unreal thank you @trvisXX I'm trynna get Travis to hit me up @MIAFestival @ScottyDReports Never even seen these he really just handed them to me pic.twitter.com/rLa2uK6YTy

— luis delgado (@luis09211) September 2, 2019
Le jeune fan croule en effet sous les sollicitations sur son compte Instagram, de nombreux acheteurs potentiels s'étant manifestés. À tel point que Travis Scott lui-même est venu commenter l'un de ses posts pour lui demander de résister, et de ne pas céder face à la pression. Selon plusieurs sources concordantes, Delgado a reçu des offres de 100 000 et jusqu'à 200 000 dollars pour la fameuse paire.
Des propositions qui paraissent bien difficiles à ignorer, même avec un message de Travis Scott. Pourtant, c'est ce qu'a fait Luis Delgado, qui se refuserait pour le moment à se séparer de la Travis Scott x Nike Air Force 1. Un vrai fan.
Et si vous l'avez manqué, découvrez le documentaire Netflix survolté sur l'univers de Travis Scott.