Jordan Brand présente sa toute nouvelle Air Jordan 34
Premières images et date de sortie.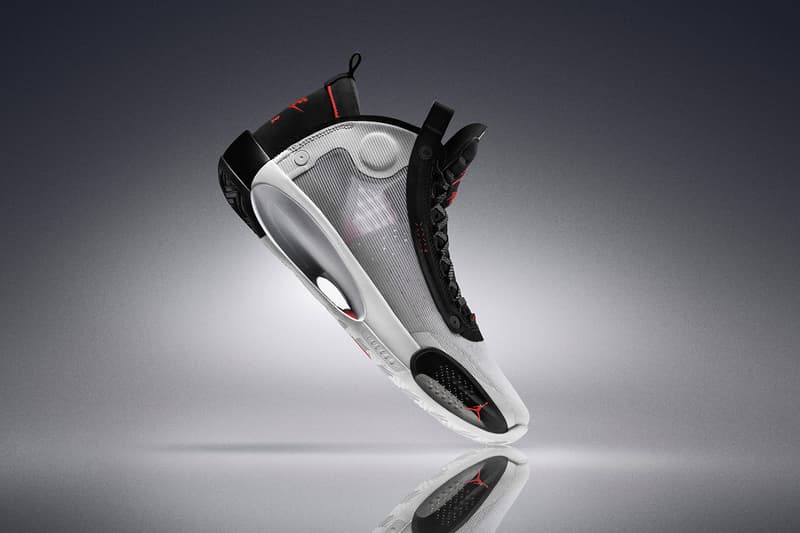 1 of 8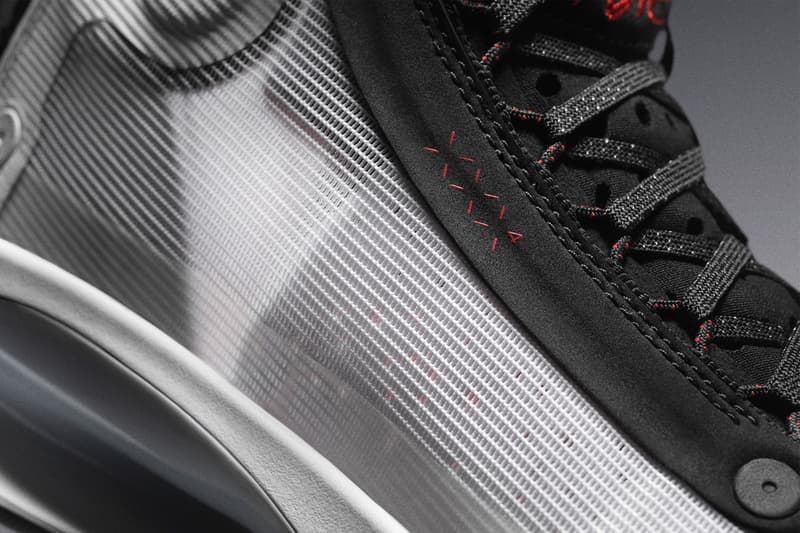 2 of 8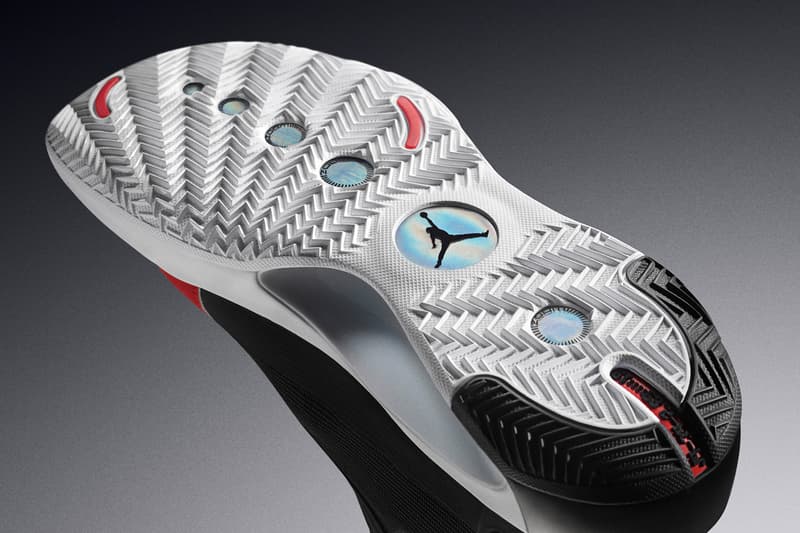 3 of 8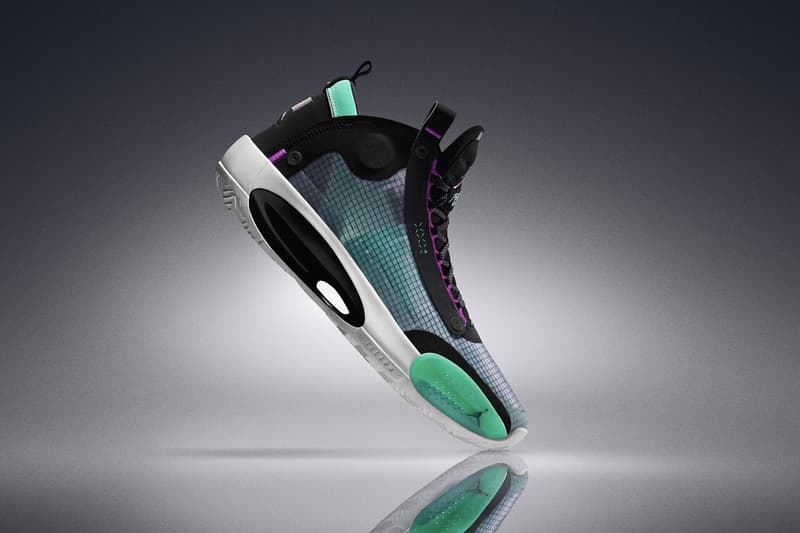 4 of 8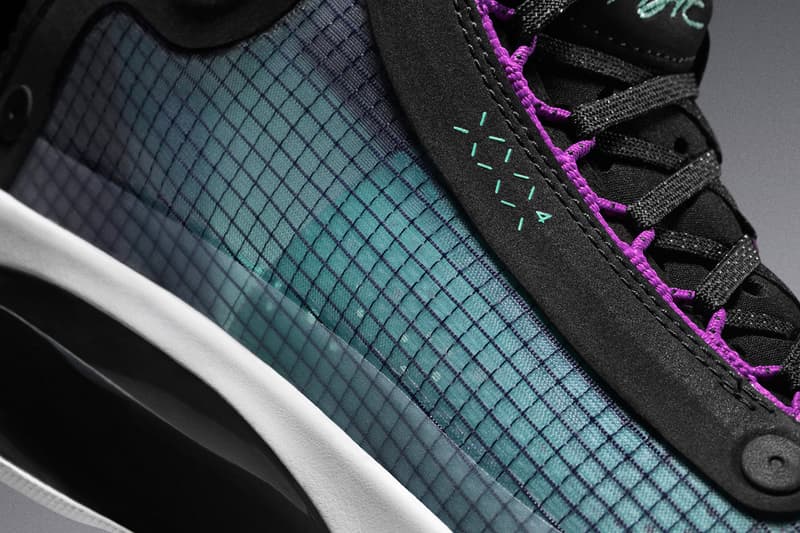 5 of 8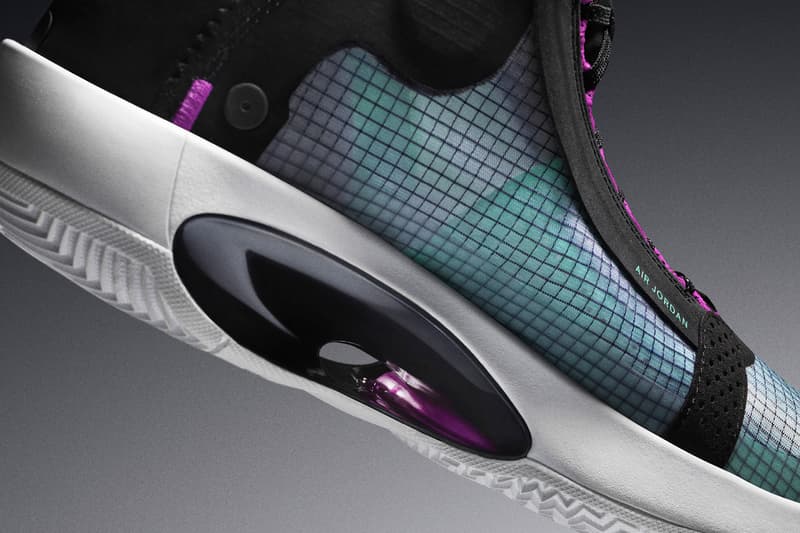 6 of 8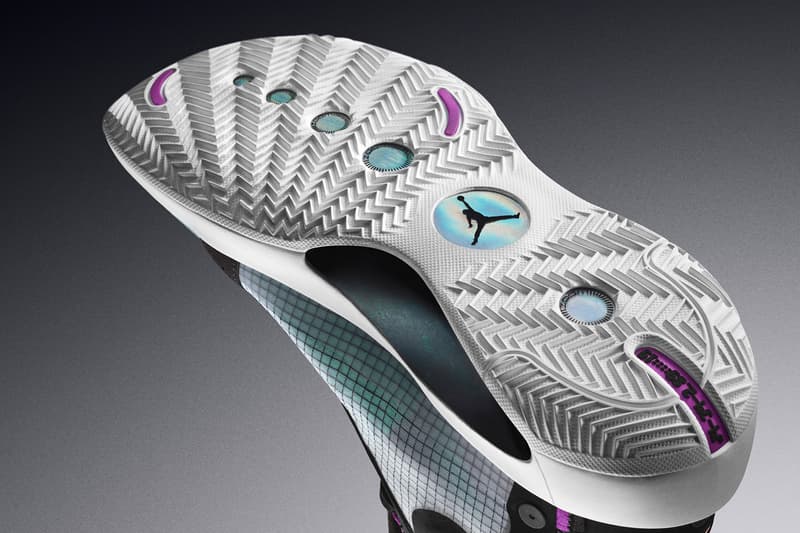 7 of 8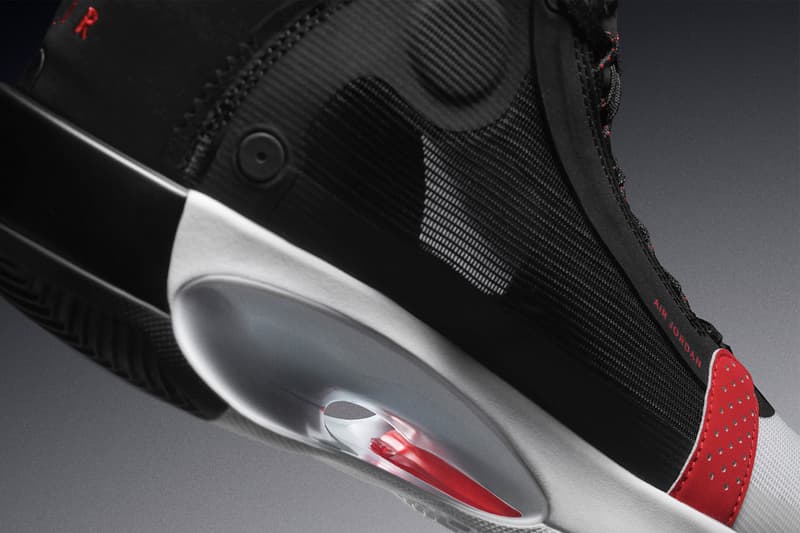 8 of 8
Jordan Brand présente sa toute nouvelle silhouette au design pensé pour la performance associant confort et légéreté. Découvrez cette Air Jordan 34 à travers de premières images.
Une basket plus légère
Selon les designers de la marque au Jumpman, la nouvelle Air Jordan 34 se sépare des matériaux superflus pour ne garder que l'essentiel. Une volonté de miser sur la légereté qui fait suite aux retours sur la dernière silhouette de la marque desquels émergeait "ce désir d'améliorer la traction et de réduire le poids" explique Tate Kuerbis, designer chez Jordan. Une Air Jordan 34 en taille 42 pèse ainsi seulement 371 grammes contre plus de 500 grammes pour le modèle précédent.
Entre performance et design
La marque au Jumpman équipe également la sneaker du nouveau système Eclipse Plate fabriqué de deux pièces de Pebax, un matériau haute performance, faisant le lien avec l'unité Zoom Air à l'avant de la basket. Cette nouvelle technologie est pensée pour améliorer le confort et la foulée de l'athlète.
Le joueur des New-Orleans Pelicans Zion Williamson, ambassadeur de ce nouveau modèle, partage ses impressions sur la Air Jordan 34 : "Je veux une chaussure qui soit aussi confortable que stylée. La 34 est tout ça et bien plus encore." En effet, au delà de ses performances, Jordan Brand a travaillé le design de sa silhouette inédite qui se dévoilera dans de nombreux coloris qui auront chacun des détails uniques, tels que des logos ou inscriptions différentes.
La toute première Air Jordan 34 sortira dans un coloris "Blue Void" le 25 septembre prochain au prix de 180€. Découvrez les premières images ci-dessus, et si vous l'aviez raté voici 5 paires de Nike à rocker pour la rentrée.