Gros plan sur les sneakers de la nouvelle collab Converse x Pigalle
Zoom sur les baskets inédites.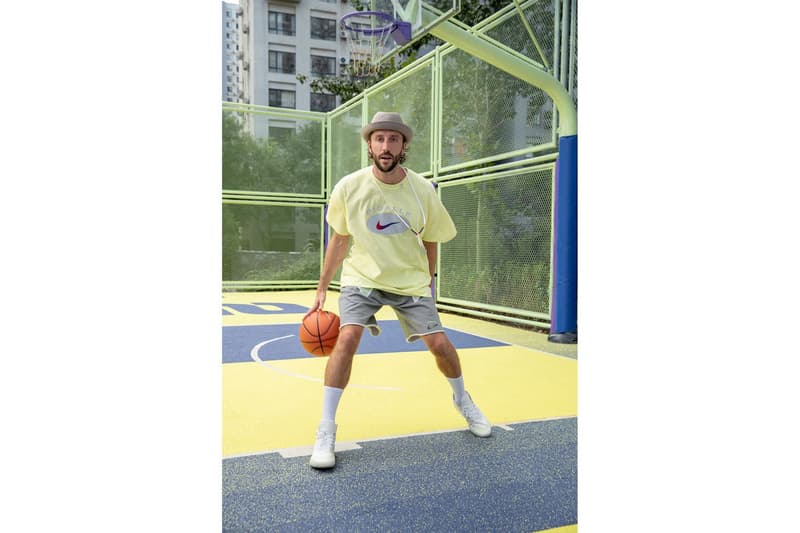 1 of 7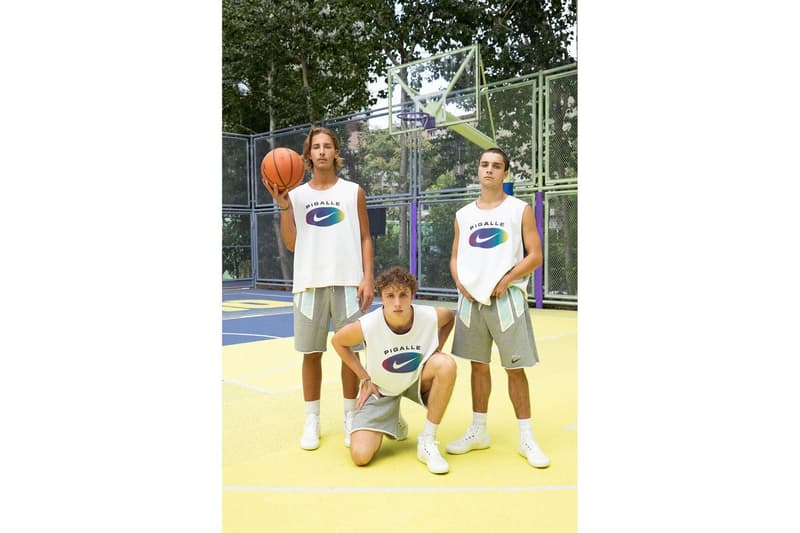 2 of 7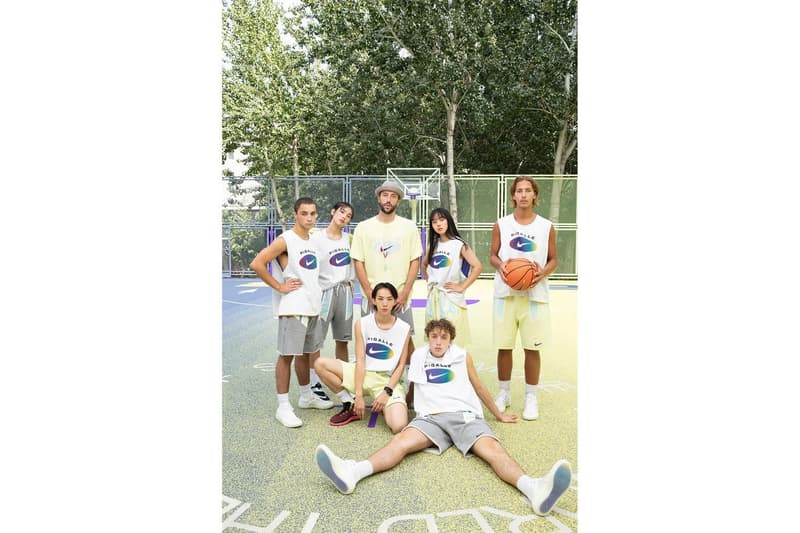 3 of 7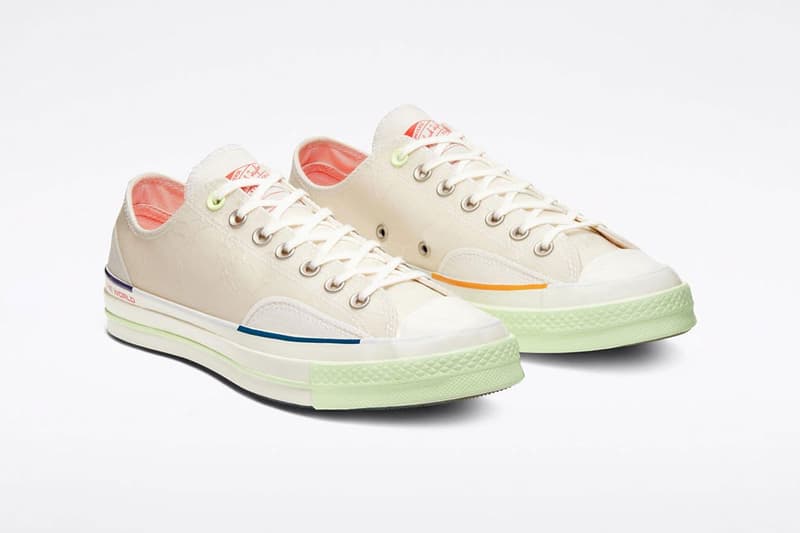 4 of 7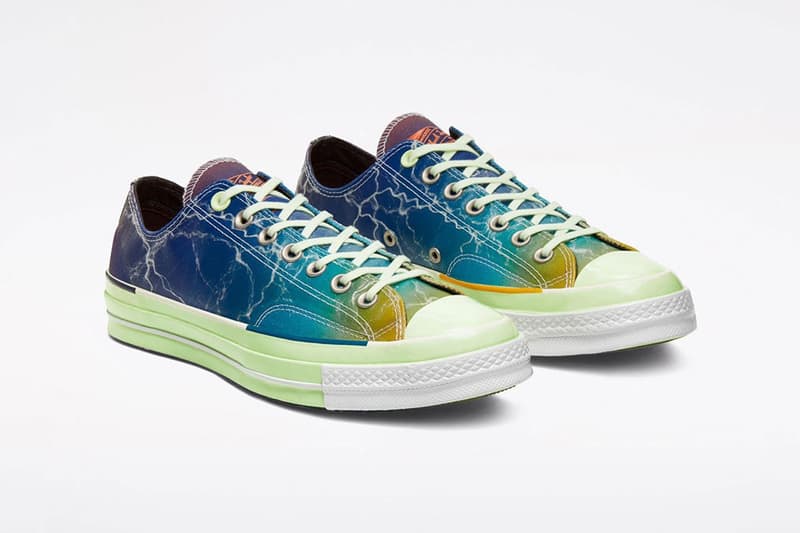 5 of 7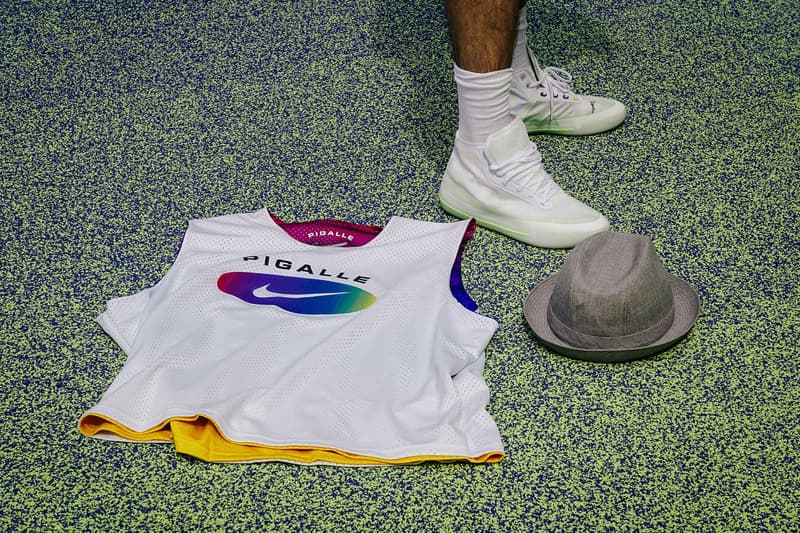 6 of 7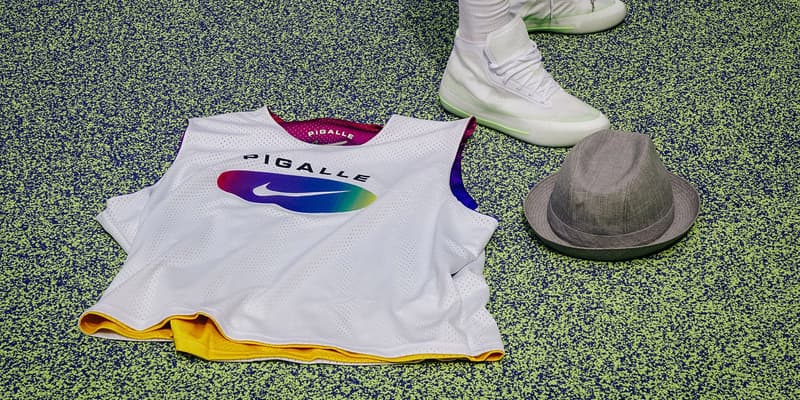 7 of 7
UPDATE 18/09 à 18:30 : Alors que Pigalle vient de dévoiler sa toute nouvelle collection capsule imaginée en partenariat avec Converse, découvrez notre gros plan sur les différentes sneakers issues de la collab. L'iconique modèle Chuck 70 Low est notamment revisité avec un upper texturé et différentes touches de couleurs éclatantes tandis que la devise de Pigalle "the power of music to move the world forward" ("le pouvoir de la musique pour faire avancer le monde") est également inscrite. D'autre part, la All Star Pro BB imaginée pour la pratique du basketball est affublée d'un upper en toile résistante coloré de "Volt".
Parcourez la galerie ci-dessous pour découvrir les sneakers de la nouvelle collab Converse x Pigalle.
1 of 9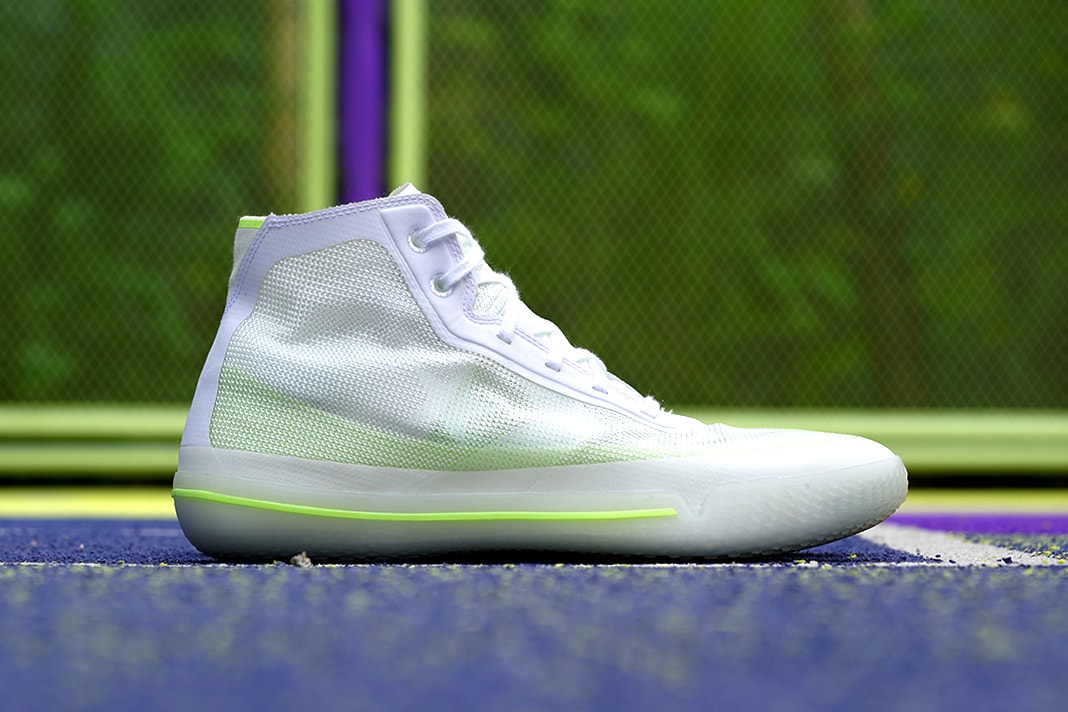 2 of 9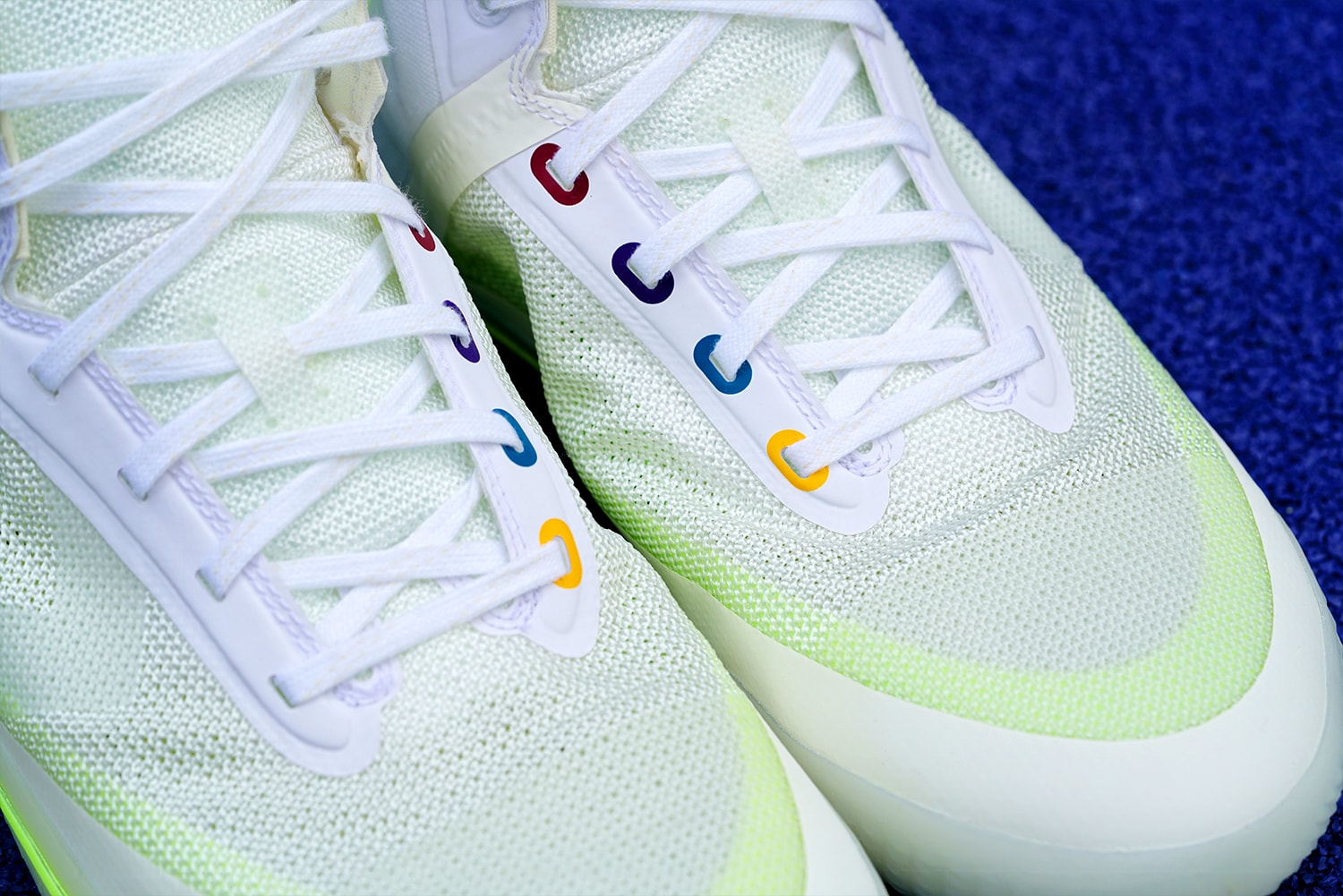 3 of 9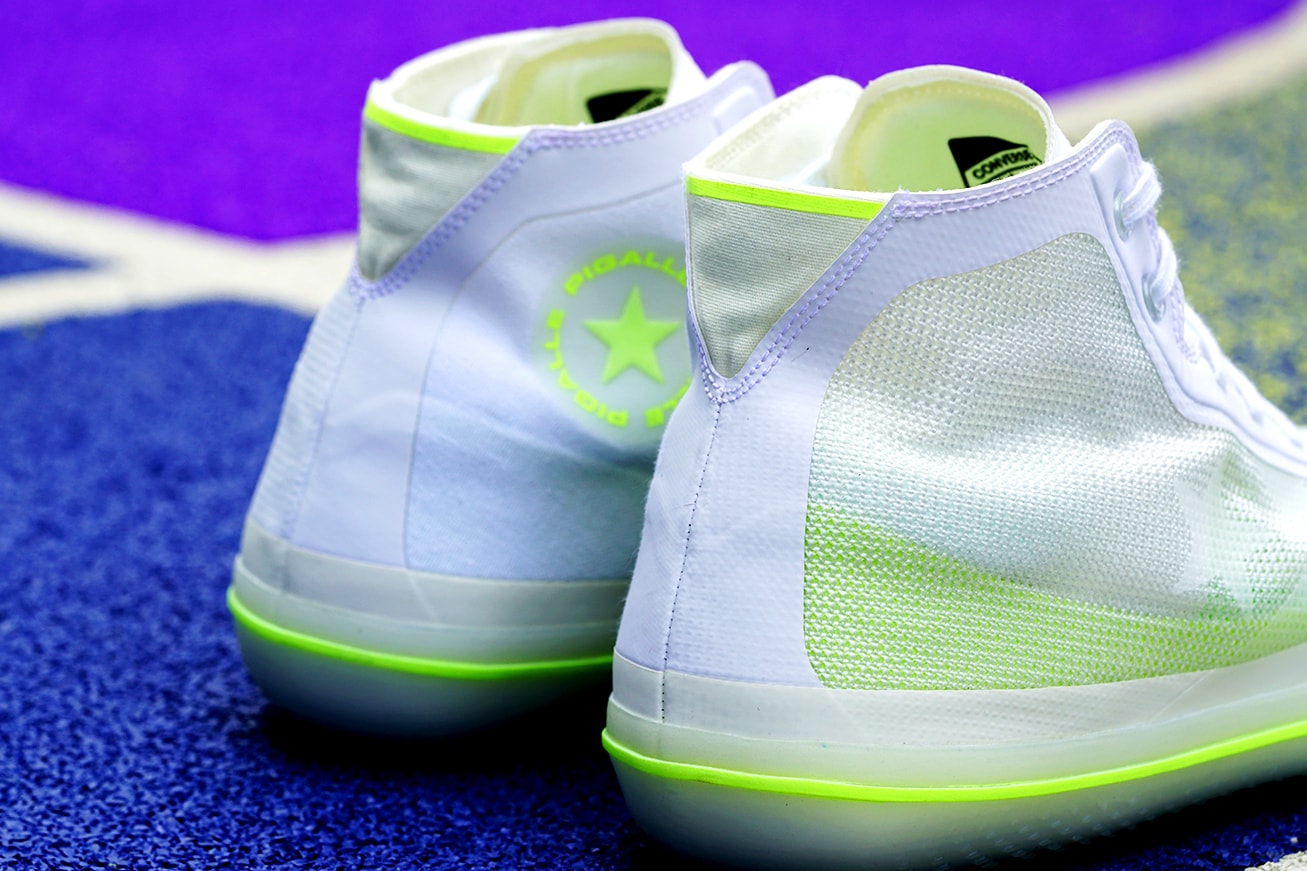 4 of 9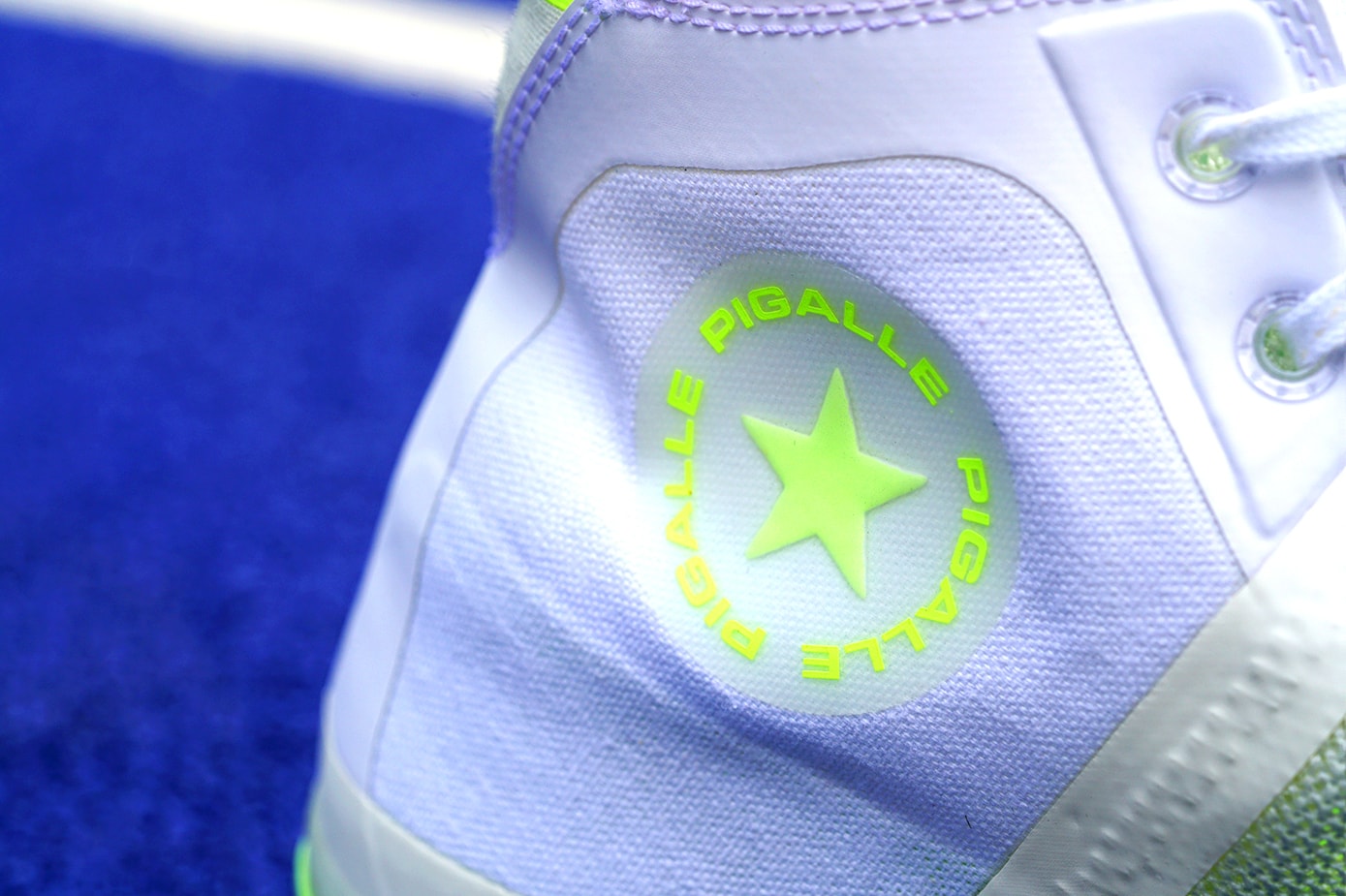 5 of 9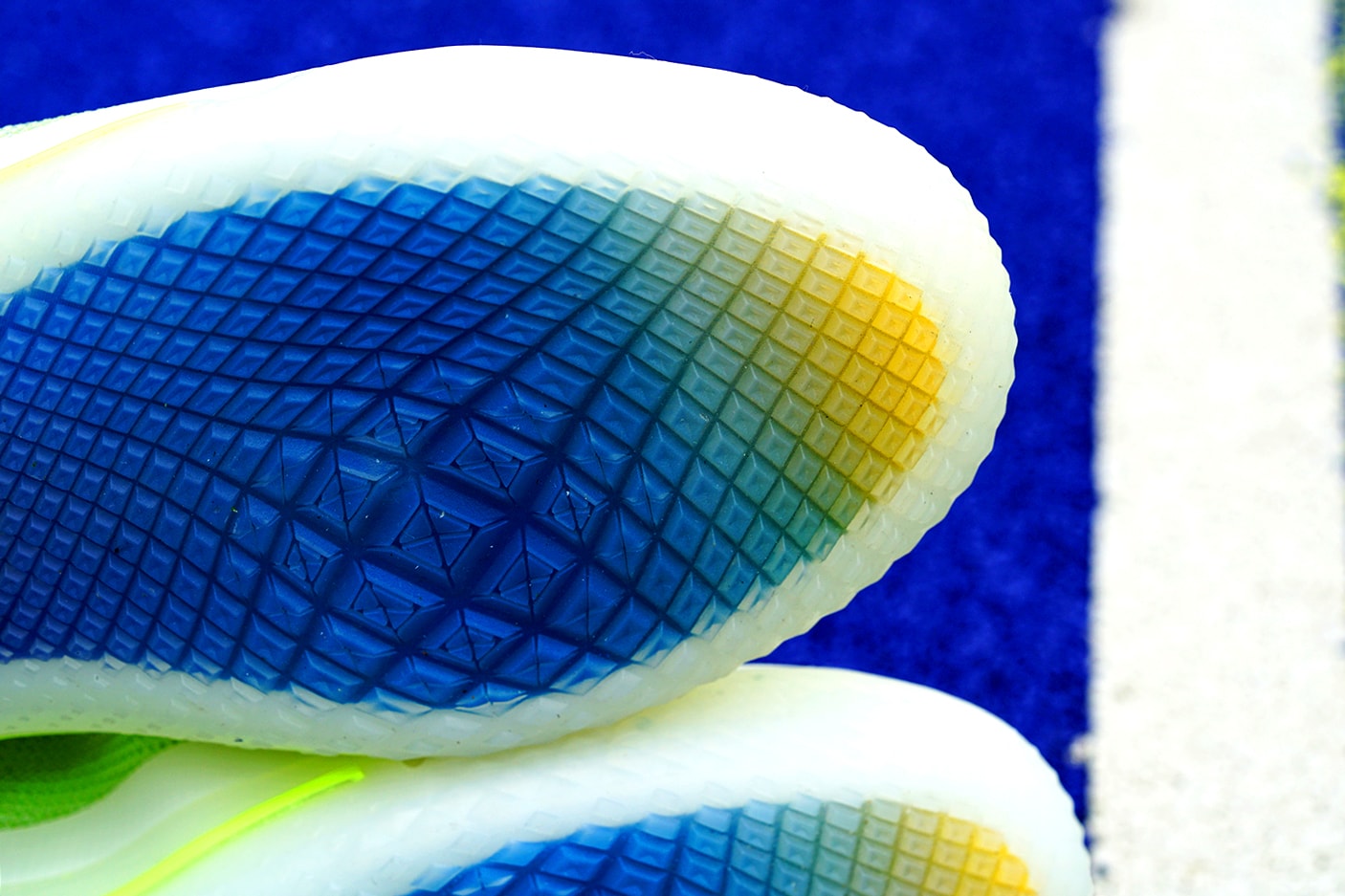 6 of 9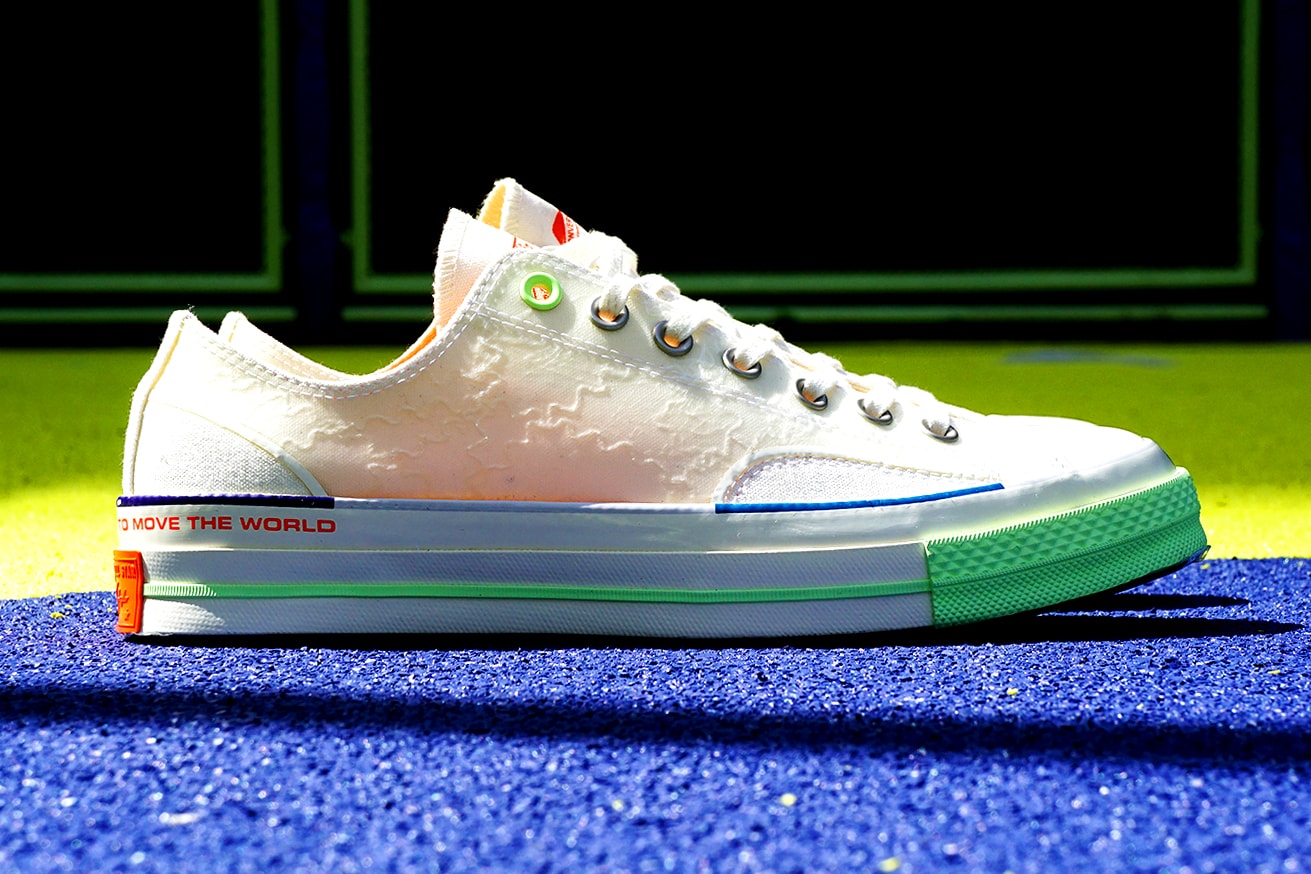 7 of 9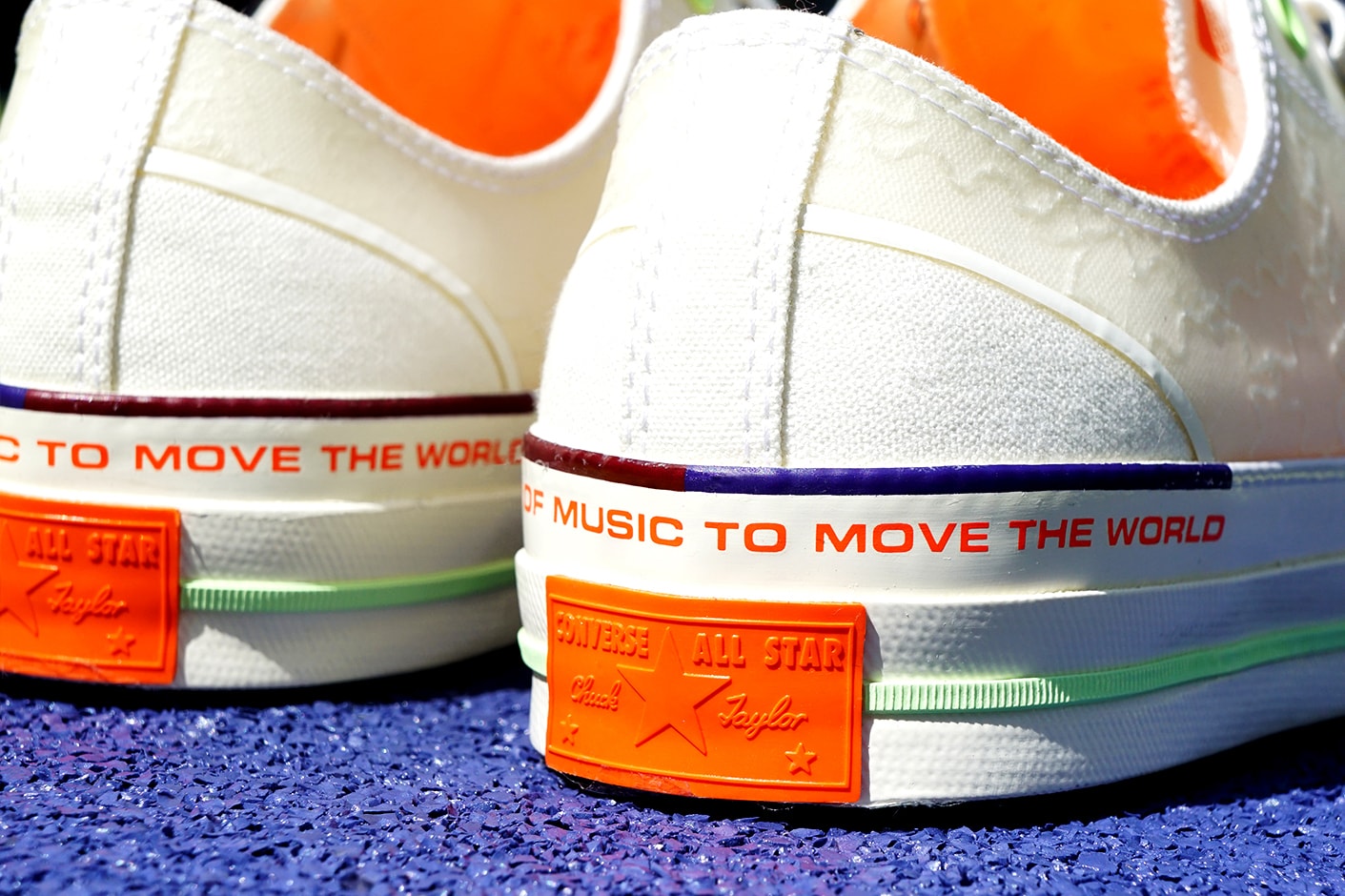 8 of 9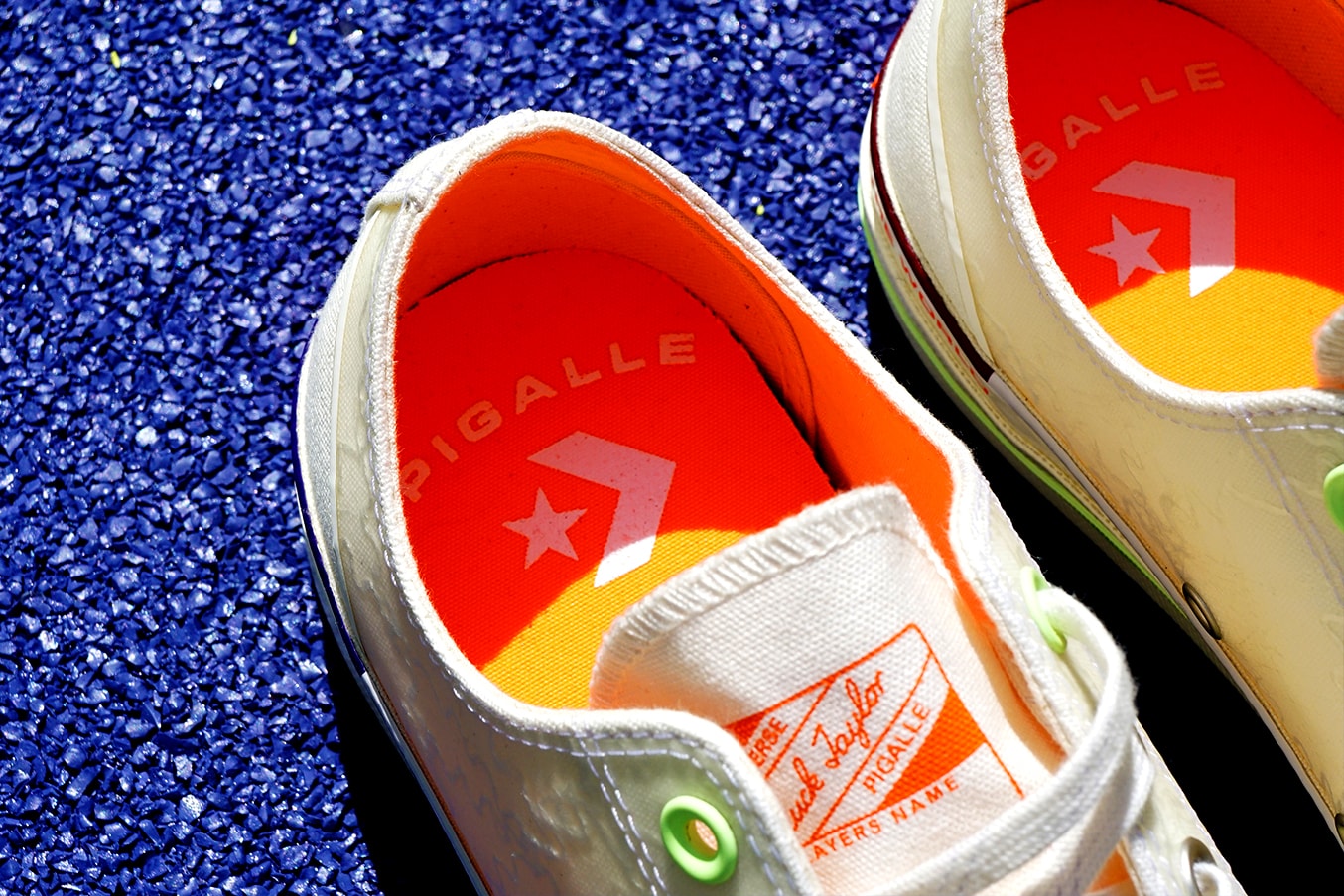 9 of 9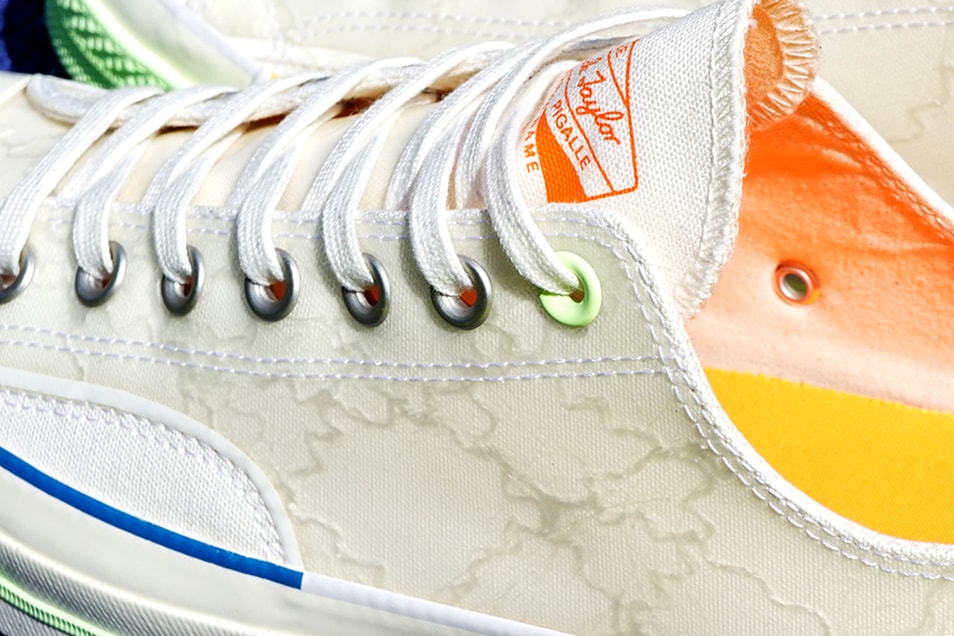 ---
(18/09 à 11:30) : En marge de l'ouverture d'un deuxième terrain de basket Pigalle à Beijing en Chine, Stéphane Ashpool, le fondateur du label, Converse et Nike ont dévoilé une toute nouvelle collection capsule collaborative. Le nouveau playground reprend d'ailleurs les couleurs vives et chaleureuses du court parisien et sa surface est composée du matériau Nike GRIND, fabriqué à partir de 45 000 paires de baskets recyclées.
Le nouveau volet de la collaboration entre Pigalle et Nike se compose d'une tenue complète : un t-shirt, un débardeur, un short et des chaussettes. Inspirées par le streetwear des années 90's, les pièces de la collection, aux couleurs douces, vous feront passer du playground à la rue sans problème.
Et pour compléter le look Nike x Pigalle, Stéphane Ashpool a également prévu une collaboration avec Converse pour deux sneakers. Le lancement de la ligne apparel s'accompagne donc d'une paire de Converse Chuck 70, déclinée en deux coloris. La première adopte la toile mythique de chez Converse tandis que l'autre opte pour un dégradé de couleurs plus vives. Sur les deux paires, un film a été apposé, leur donnant une aura futuriste tout en adoptant un style assez classique.
Les deux collaborations Pigalle x Nike et Pigalle x Converse seront disponibles sur Nike.com et Converse.com dès le 7 novembre prochain, ainsi que chez certains détaillants. Jetez-y un œil dans la galerie ci-dessus.