Les maillots de l'AS Monaco sublimés dans un lookbook capturé dans la Principauté
L'équipementier italien fait son retour à Monaco.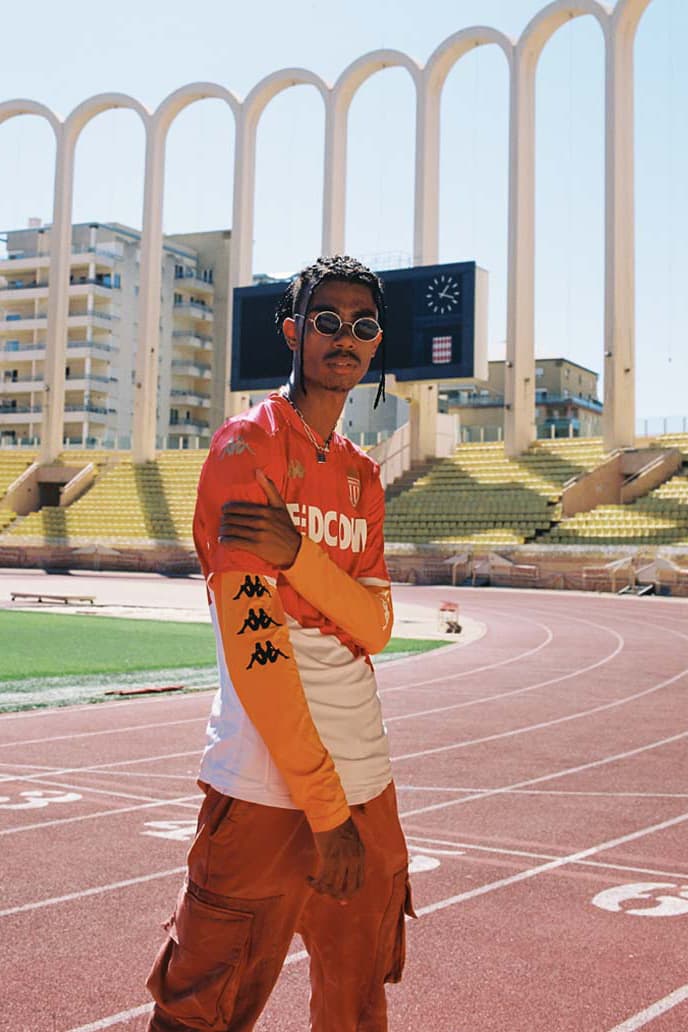 1 of 14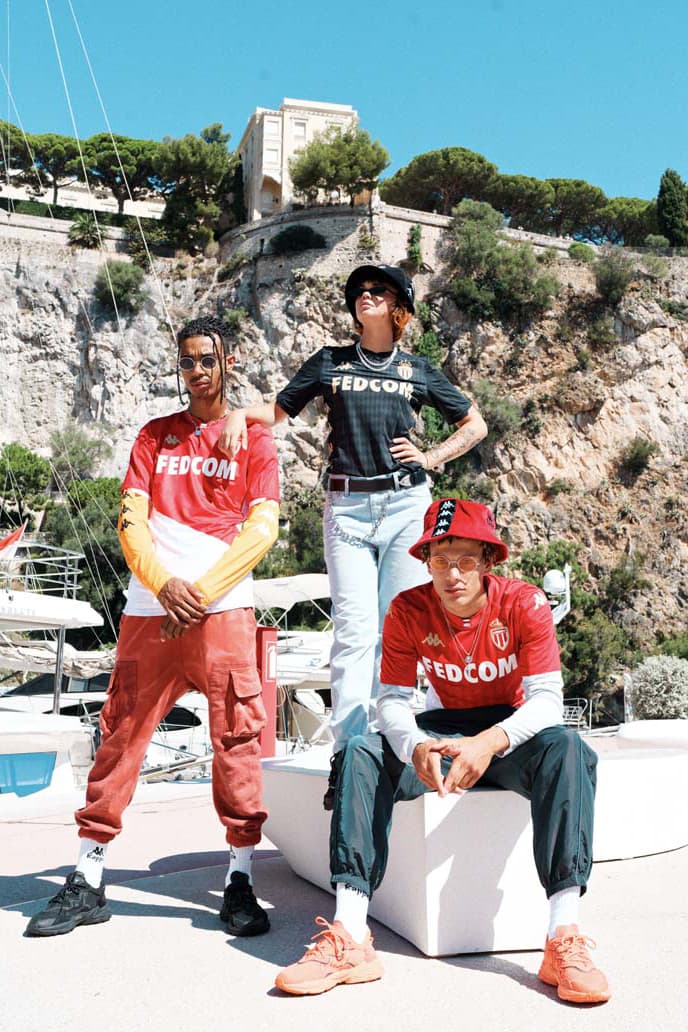 2 of 14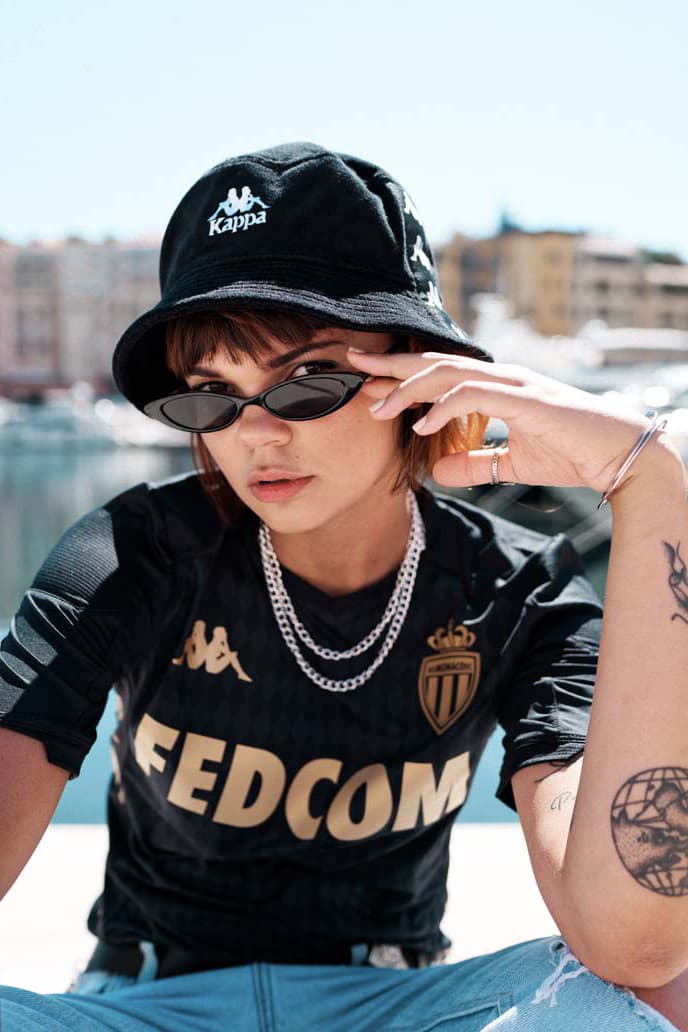 3 of 14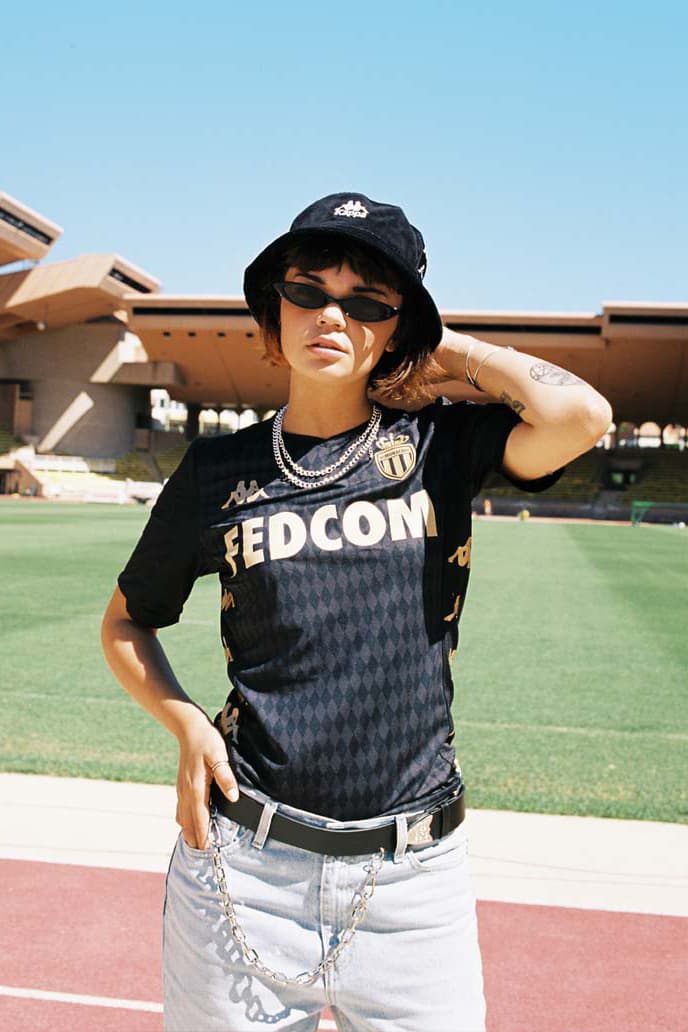 4 of 14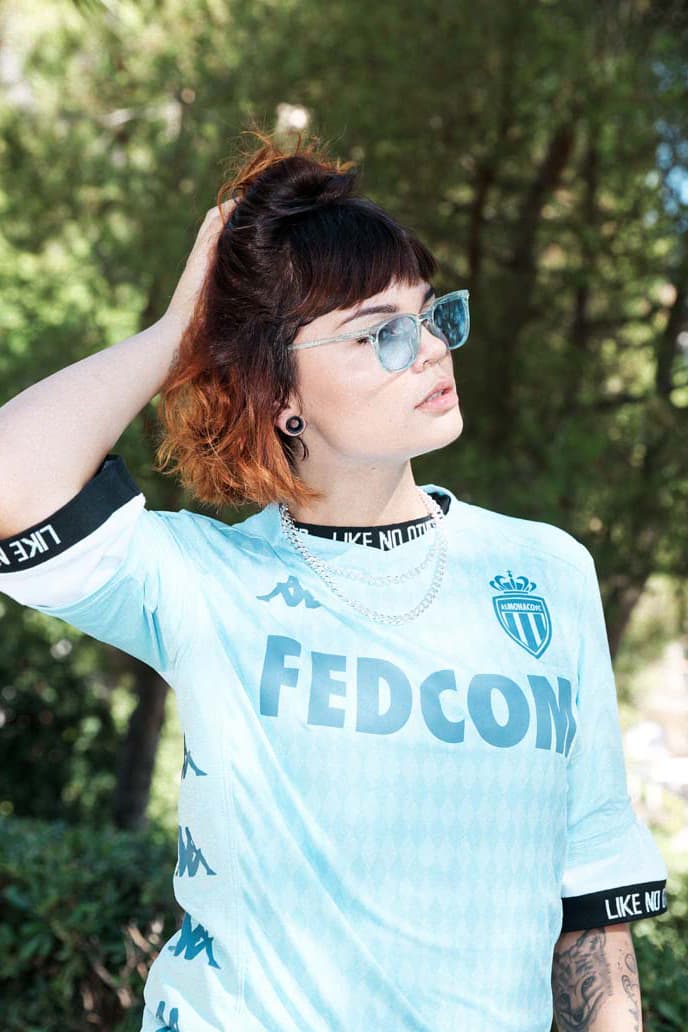 5 of 14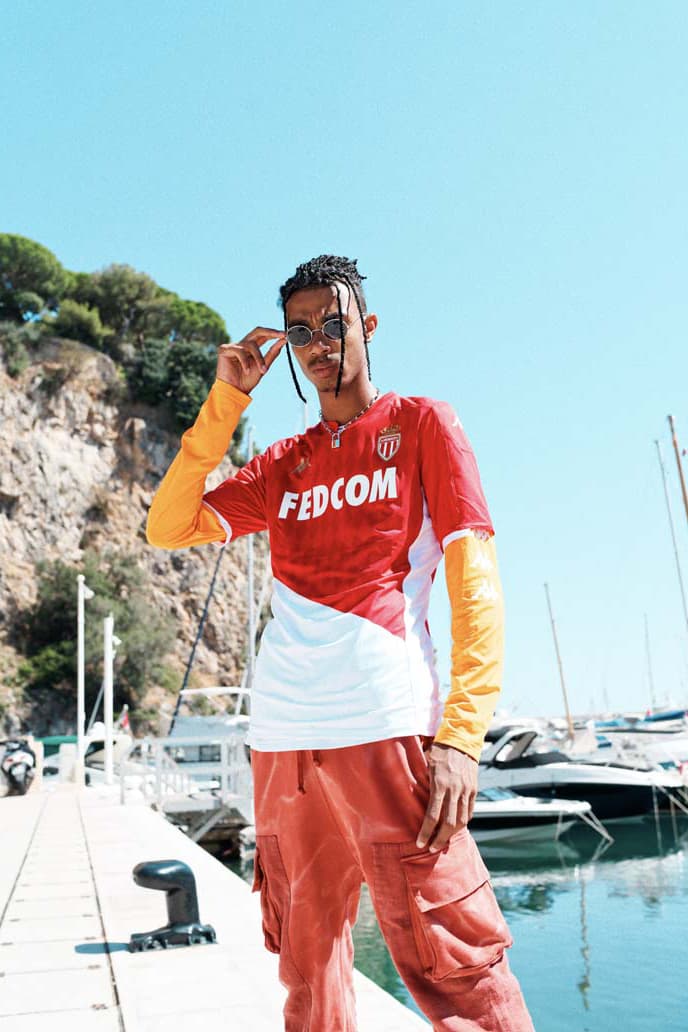 6 of 14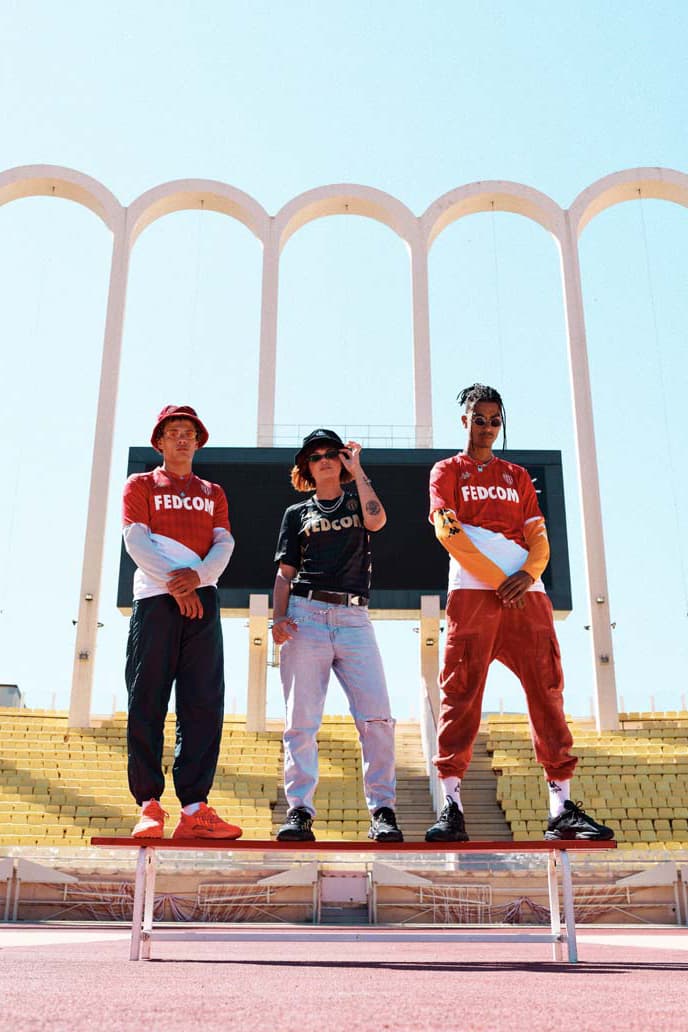 7 of 14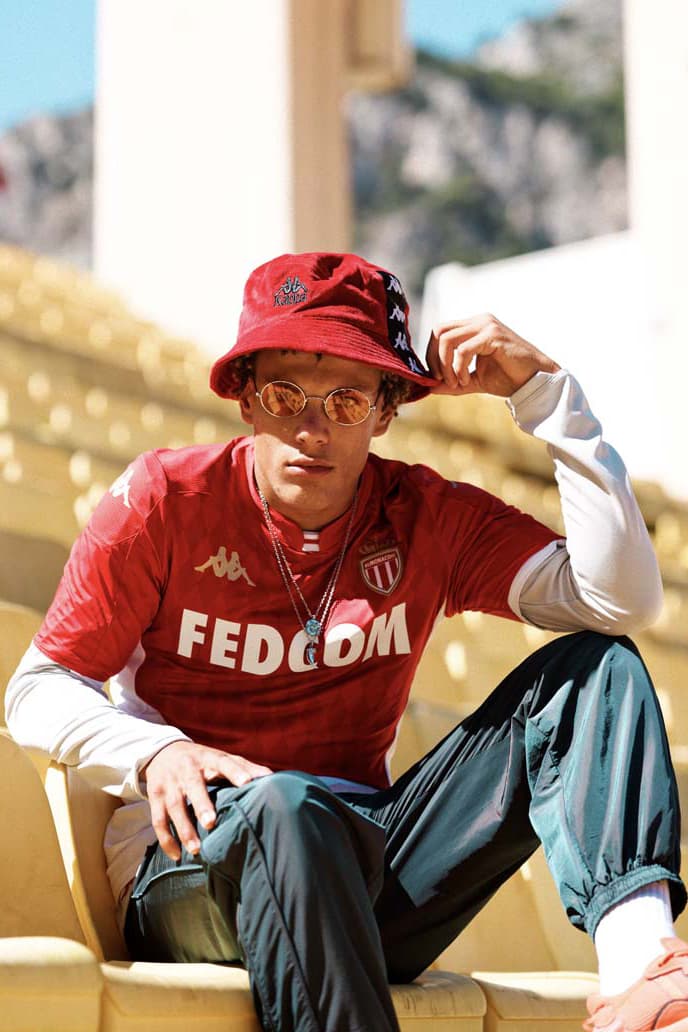 8 of 14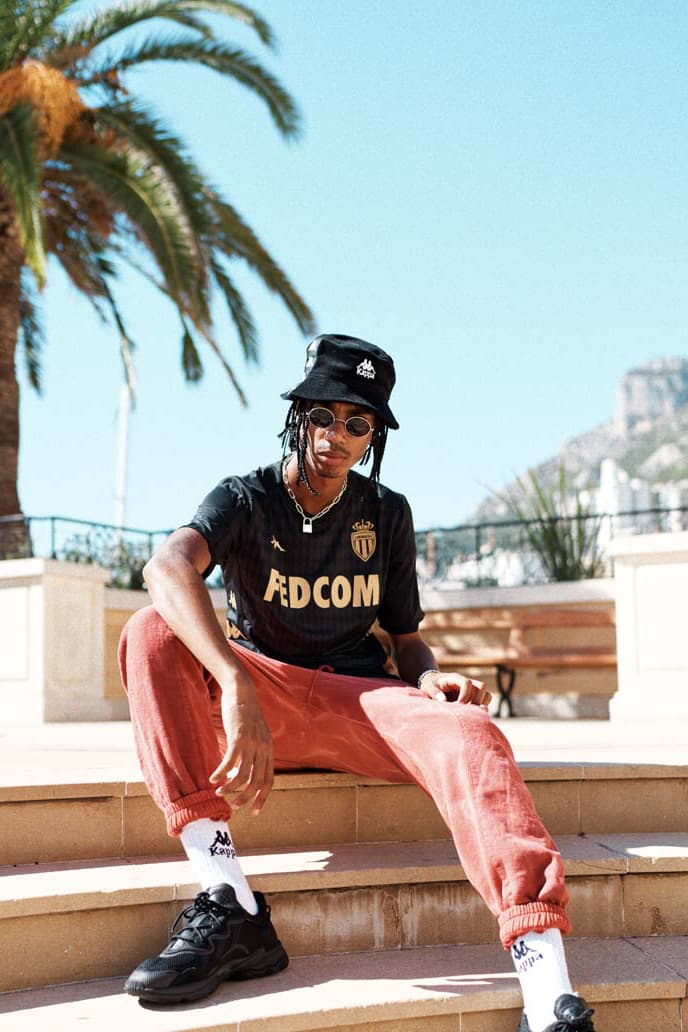 9 of 14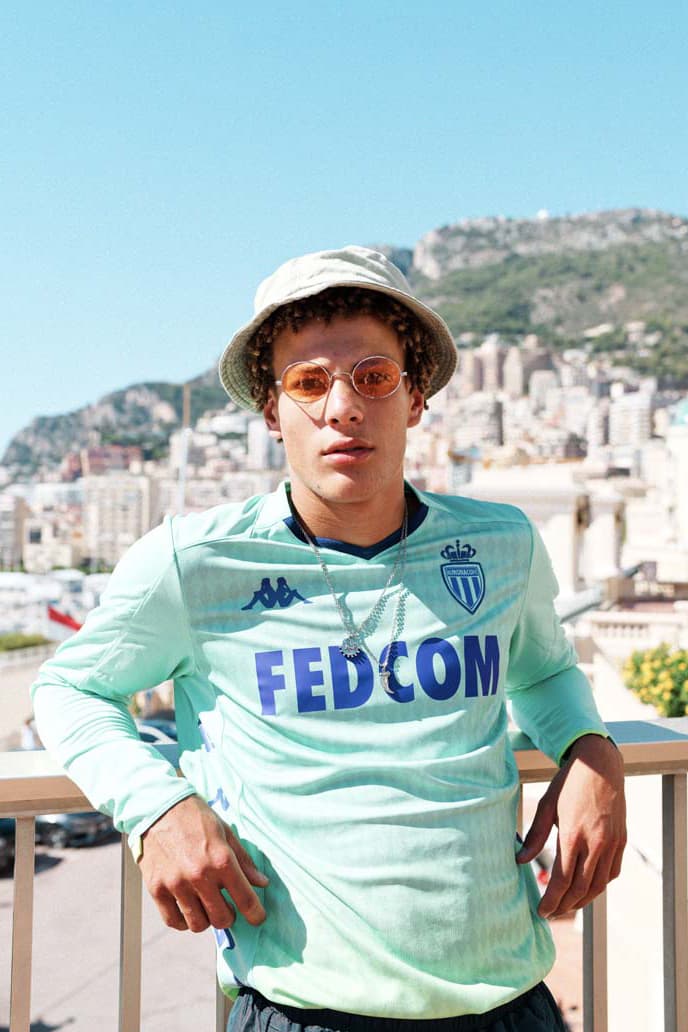 10 of 14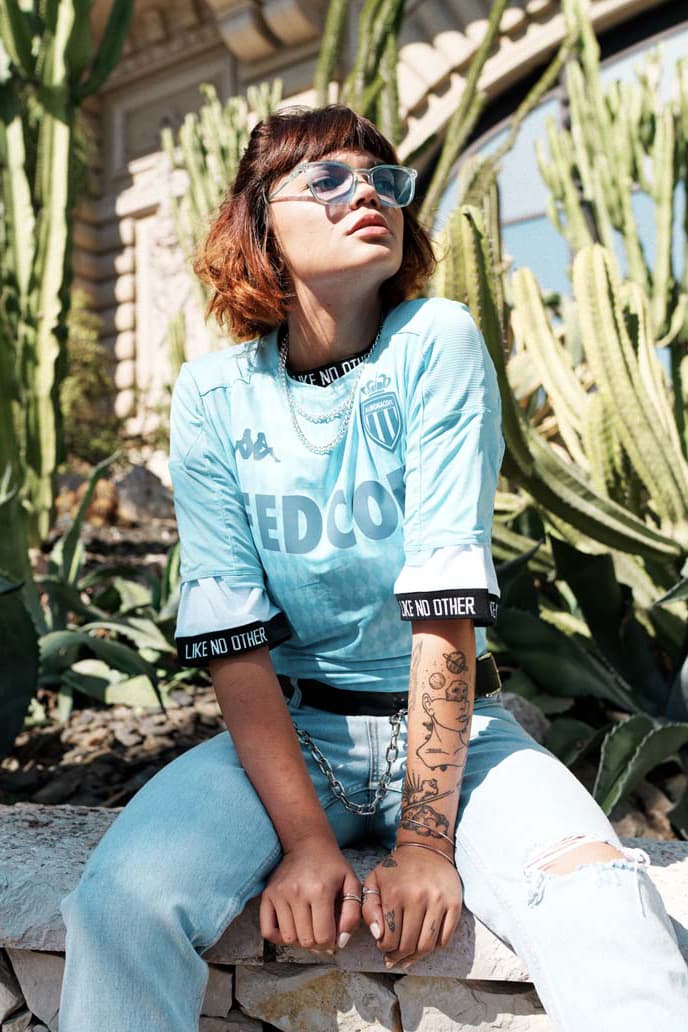 11 of 14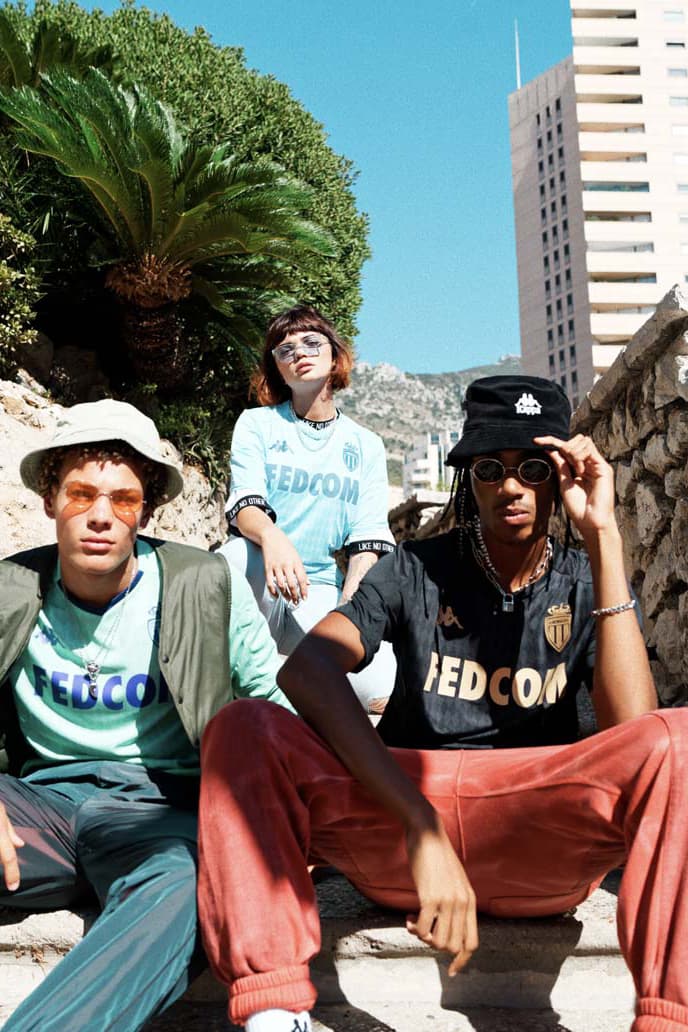 12 of 14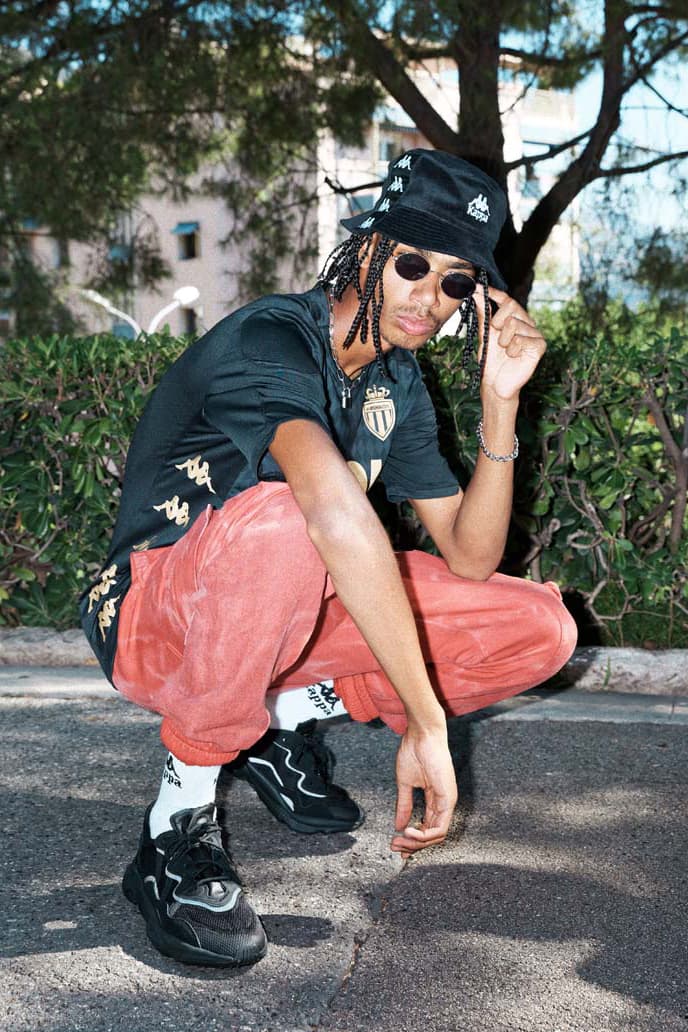 13 of 14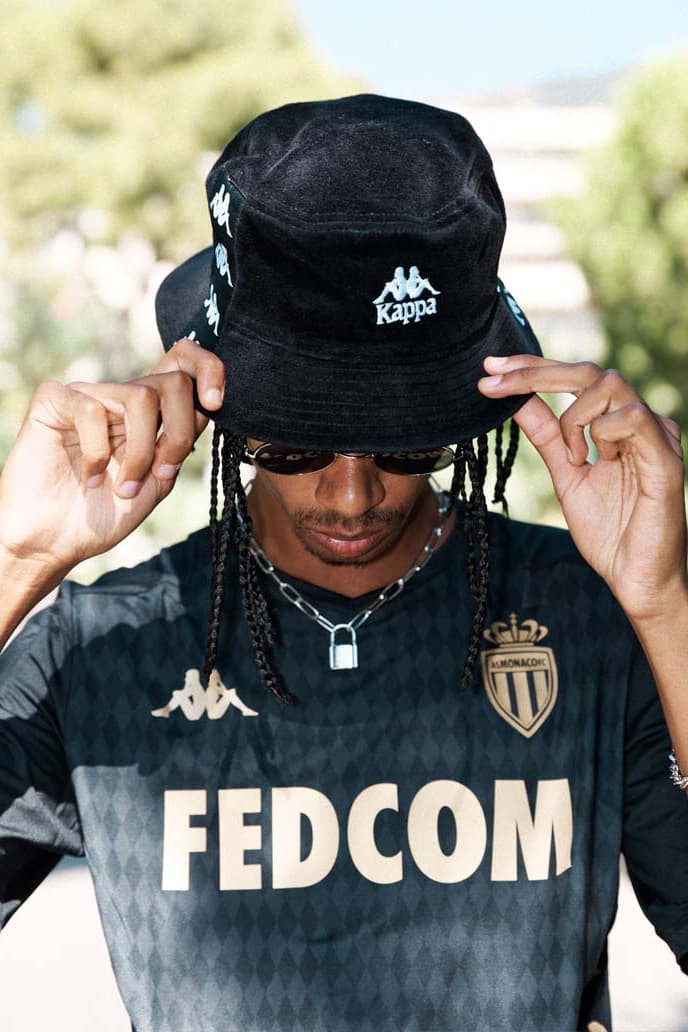 14 of 14
Si l'AS Monaco connaît un début de saison 2019/2020 difficile avec seulement 2 points pris en 5 matchs, le club de la Principauté fête néanmoins cette anneé le retour de Kappa en tant qu'équipementier. La marque italienne présente ainsi les trois tuniques du club dans un lookbook shooté au Stade Louis II.
Si Kappa équipait déjà l'ASM lors de la période emblématique entre 1998 et 2001, le label italien a misé sur l'histoire du club pour imaginer le maillot domicile de Monaco. On retrouve ainsi l'iconique tunique rouge et blanche séparée d'une diagonale et un motif losange rappelant les armoiries de la Principauté en arrière plan. Un imprimé que l'on retrouve également sur le maillot extérieur coloré de noir et détaillé de doré tandis que le troisième maillot s'inspire des couleurs azuréennes de la Méditérannée. Les trois tuniques de l'AS Monaco sont sublimées par Kappa dans un lookbook shooté aux alentours du Stade Louis II sous un soleil éclatant.
Découvrez ci-dessus le lookbook de Kappa présentant les maillots de l'AS Monaco que vous pouvez acheter en ligne, et si vous l'aviez raté découvrez le tout nouveau maillot third du PSG.