Le PSG dévoile un nouveau maillot pré-match bleu et vert
Un nouveau maillot third gardien.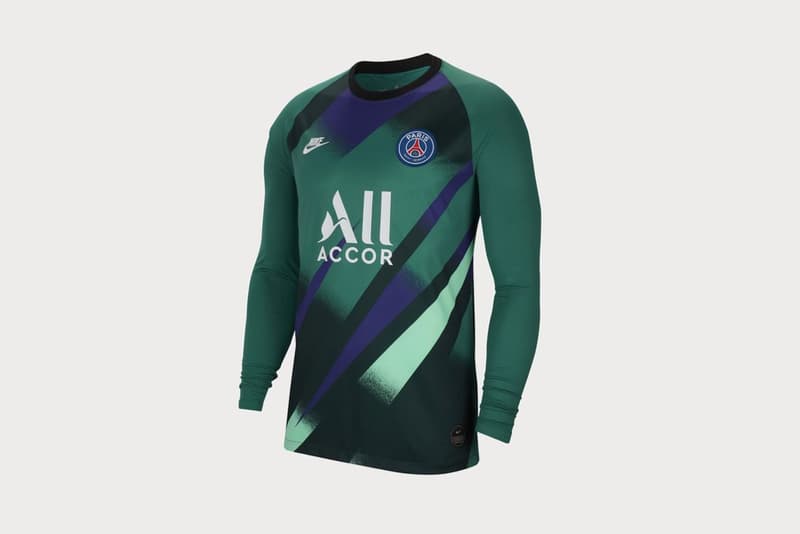 1 of 2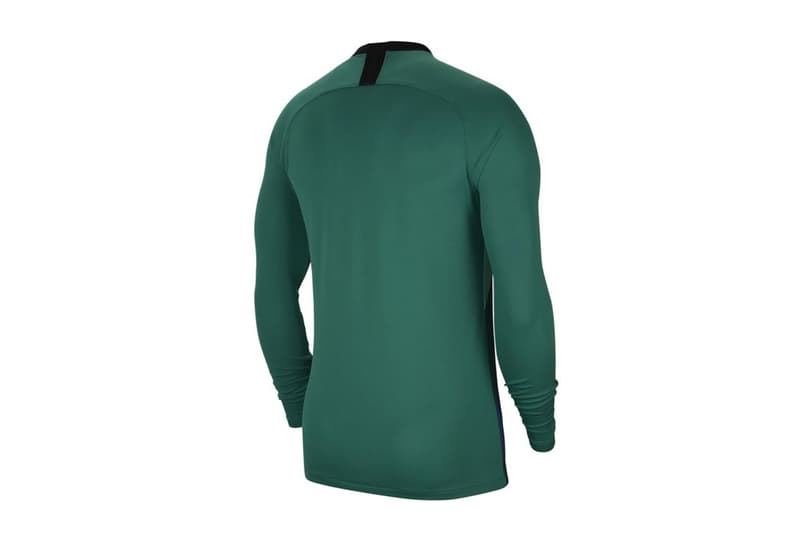 2 of 2
À l'occasion du match PSG -Strasbourg, le club de la capitale a dévoilé son maillot third. Une ode aux années 1990 avec le retour d'une tunique blanche flanquée de rayures blanches et bleues. À cette même occasion le Paris-Saint-Germain a levé le voile sur des maillots de pré-match entièrement bleus portés par les joueurs avant chaque rencontre. Ces derniers viennent d'être rejoint par un maillot reprenant les mêmes codes esthétiques mais misant sur une palette de vert et de bleu.
Ce maillot gardien, que l'on n'avait pas vu sur Navas lors de PSG – Starsbourg, opte pour un tissu Nike Breathe respirant et est également en vente en taille enfant. Disponible dès maintenant au prix de 95€
sur l'eshop du PSG.