Vers un report de la sortie du prochain album de Kanye West ?
La rumeur agite les médias américains.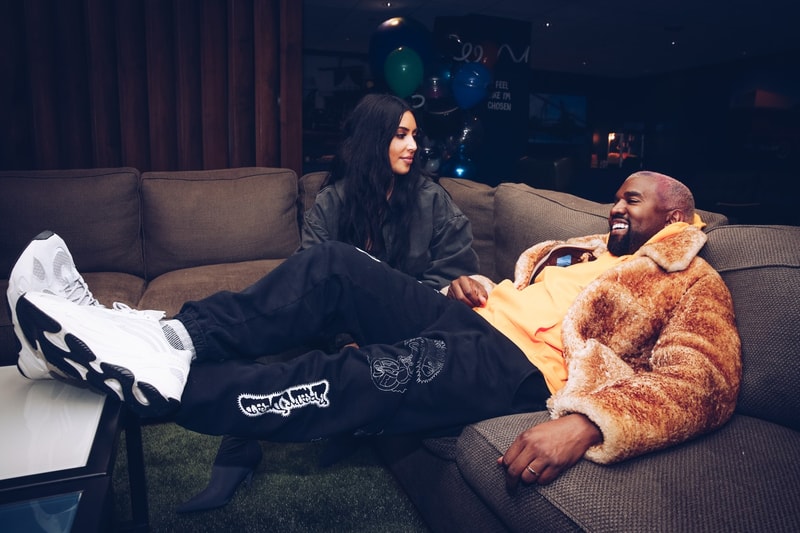 UPDATE 26/09 : Ces dernières heures, la confusion règne concernant la sortie de Jesus is King. Aux États-Unis, de nombreux médias, dont le très sérieux Variety, rapportent que le prochain album de Kanye West, attendu pour le 27 septembre, pourrait bien être repoussé.
L'indiscrétion est d'abord venu d'un journaliste du New York Time qui cite "plusieurs personnes dans l'industrie" qui lui auraient assuré le report de l'album. Ce dernier affirme des personnes de Def Jam se sont rendues dans le Wyoming pour tenter de faire en sorte que l'album sorte en temps et en heure.
De son côté, Kim Kardashian a pourtant retweeté un post annonçant la sortie imminente du projet de son mari. Encore un peu de patience donc avant de savoir si Jesus is King paraîtra bien le 27 septembre.
it's Kanye so who knows but I'm hearing from many industry people that "Jesus Is King" is not coming on Friday, despite people on the ground in Wyoming trying to make it happen……..

— Joe Coscarelli (@joecoscarelli) September 25, 2019
---
C'est via son compte Twitter que Kim Kardashian vient de dévoiler la tracklist et la date de sortie du prochain album de Kanye West. Et c'est le 27 septembre prochain que Ye présentera un tout nouveau projet intitulé "Jesus is King" et non "YANDHI" visiblement. Une tracklist accompagne également cette annonce.
Les titres des chansons, écrits sur un bloc-notes à côté d'une Bible ouverte, reflètent l'attitude spirituelle qui a inspiré les séances de Sunday Service de West, avec des noms tels que "Jesus Is King," "Baptized," "God Is," et "Through The Valley". L'un des titres – "Garden" – correspond à l'une des chansons ayant fuitée un peu plus tôt cette année.
— Kim Kardashian West (@KimKardashian) August 29, 2019