A$AP Rocky remis en liberté dans l'attente de son jugement
Le verdict tombera le 14 août.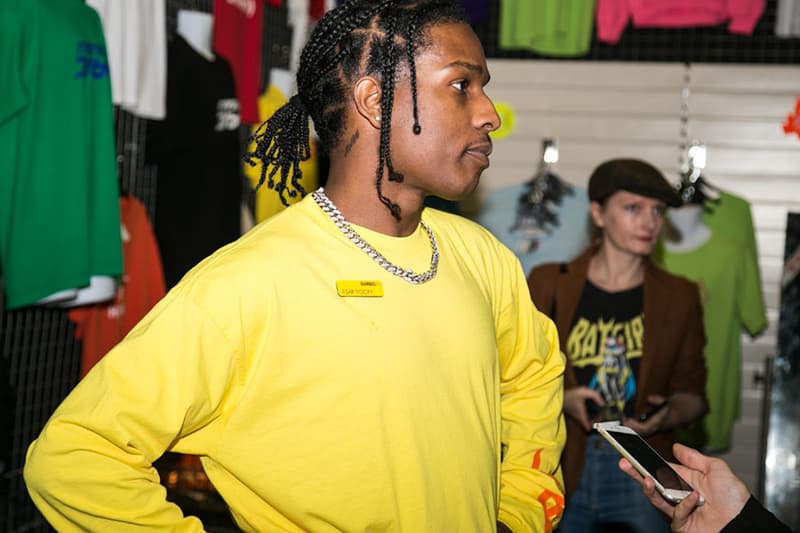 UPDATE 02/08 à 20h : bien que six mois de prison ferme aient été requis contre lui, A$AP Rocky a été remis en liberté dans l'attente de son jugement. Comme l'a annoncé la justice suédoise, le verdict tombera le 14 août.
En attendant de le connaître, Rocky, qui était incarcéré depuis le 5 juillet dernier, va pouvoir regagner les États-Unis. Le président Donald Trump, qui s'est félicité de cette décision, assure même qu'il est déjà en route.
A$AP Rocky released from prison and on his way home to the United States from Sweden. It was a Rocky Week, get home ASAP A$AP!

— Donald J. Trump (@realDonaldTrump) 2 août 2019
---
Mauvaise nouvelle pour A$AP Rocky. Le parquet suédois requiert une peine de prison ferme contre le rappeur américain, jugé pour violences volontaires après une rixe fin juin à Stockholm.
"Je ne vois pas comment l'on pourrait discuter d'autre chose que de la prison", a indiqué le procureur Daniel Suneson dans ses réquisitions, rejetant ainsi l'argument de la légitime défense avancé par l'avocat du rappeur et cela malgré les dernières déclarations du garde du corps de Rocky et de témoins ce vendredi. Ainsi, le parquet suédois estime-t-il qu'A$AP Rocky et son équipe ont agressé la victime, Mustafa Jafari, avec comme circonstances aggravantes pour eux le nombre et la force physique.
Le procureur a requis une peine de six mois de prison ferme contre Rocky. La décision des juges sera rendue dans les prochains jours. Restez connectés pour plus de précisions dans cette affaire.