George R.R. Martin partage de nouveaux détails sur le prequel de Game of Thrones
"The Long Night" se dévoile un peu plus.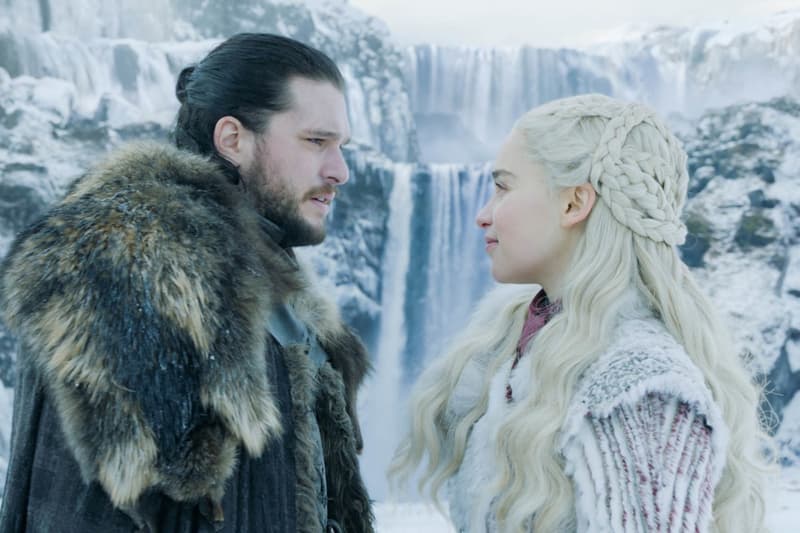 Si la saison 8 de Game of Thrones marquait la fin de la série, l'univers créé par George R.R. Martin n'est pas prêt de dire au revoir aux fans puisque des prequels sont déjà en préparation. L'auteur de GOT donne notamment des nouvelles et des détails inédits sur le film The Long Night dont le tournage a déjà commencé en Irlande du Nord.
À l'occasion d'une interview pour Entertainment Weekly, George R.R. Martin a en effet partagé de nouveaux détails sur le premier prequel de Game of Thrones dont il est le producteur exécutif. Si le titre et le casting du film étaient déjà dévoilés il y a quelques mois, l'écrivain qui travaille en étroite collaboration avec HBO sur la série et les films nous en dit plus sur The Long Night. Ainsi, il révèle que le film se déroulera plus de 5000 ans avant l'intrigue de la série, à une époque connue sous le nom de "l'âge d'or des héros". Et si GOT nous emmenait au sein des sept royaumes,  le prequel mettra en scène beaucoup plus de domaines : "Si l'on remonte plus loin, alors il y a 9 royaumes, puis 12 royaumes, et éventuellement on arrive à cent royaumes – des petits royaumes – et voilà l'époque dont l'on parle avec "The Long Night"".
Le film ne pourra évidemment pas tracer l'histoire de cette centaine de domaines, mais George R.R. Martin confirme que les fans retrouveront la famille Stark tout en se passant d'une autre famille importante : "Les Lannisters ne sont pas encore là, mais Casterly Rock est définitivement présent." L'auteur affirme également que le film mettra en scène des Marcheurs Blancs, des loups géants et des mammouths mais malheureusement pas de dragons. George R.R. Martin salue également la qualité du casting et la cohésion entre Naomi Watts, Miranda Richardson, Naromi Ackie et Denise Gough. Un esprit d'équipe que l'on retrouvait déjà pour la série : "Il n'y a pas vraiment de leaders mais plutôt un véritable ensemble d'acteurs." 
Enfin, l'écrivain rapporte que le nom du prequel pourrait changer suite à une suggestion qui lui a été faite pour devenir The Longest Night ("La plus longue des nuits" en VF) : "Ça serait bien" dit-il.
Restez connectés pour plus d'informations sur le prequel de Game of Thrones The Long Night et si vous l'aviez raté, George R.R. Martin assurait que la fin de son livre sera différente de celle de la série.