Entre sculpture, vidéo et dessin, découvrez l'exposition d'Annette Messager à Paris
Des œuvres inédites y sont notamment présentées.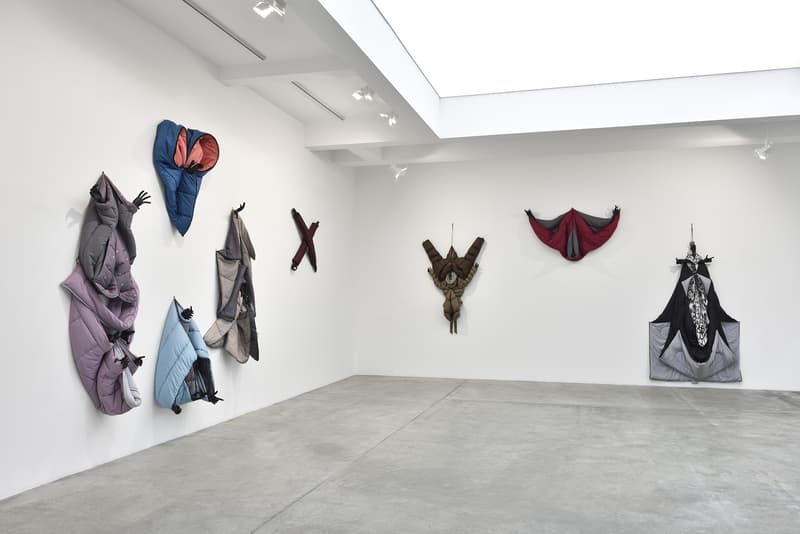 1 of 10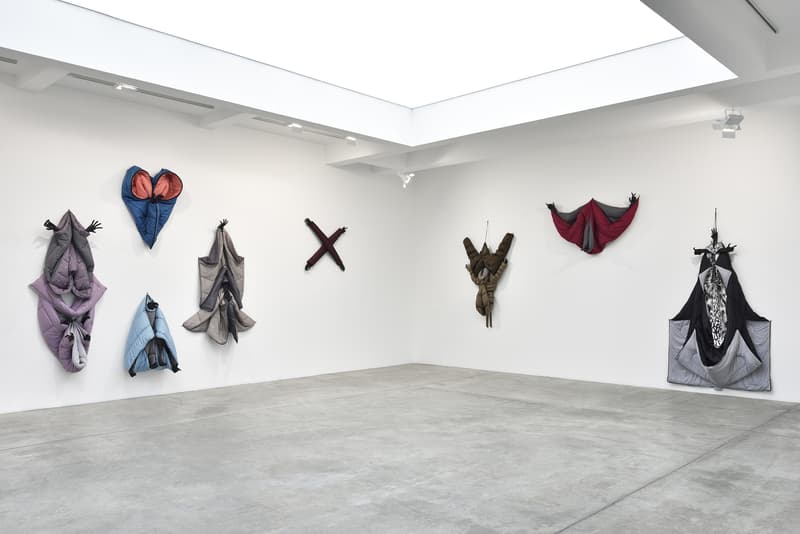 2 of 10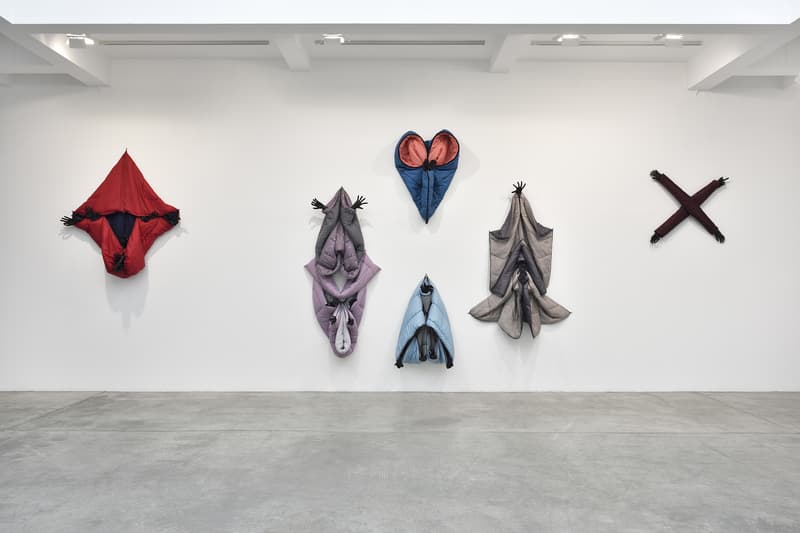 3 of 10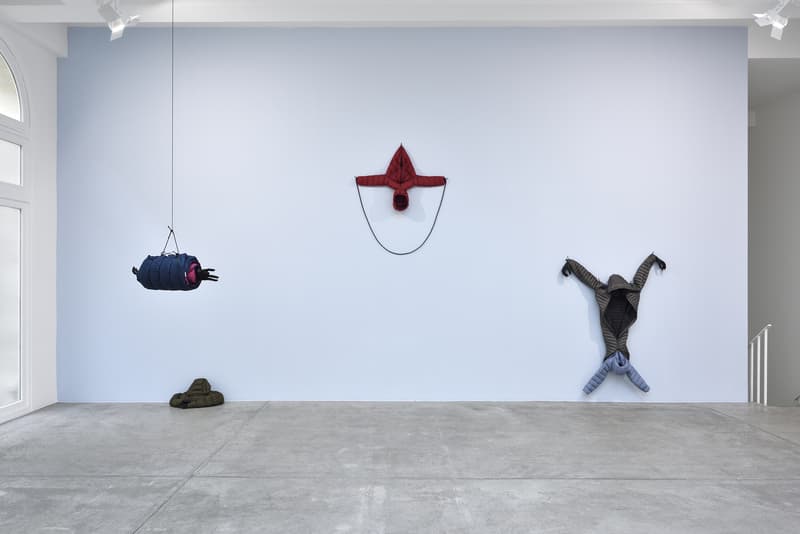 4 of 10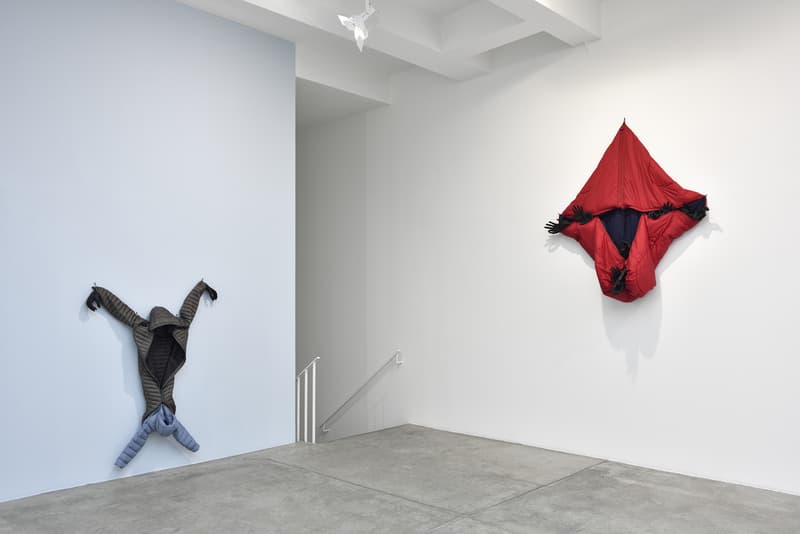 5 of 10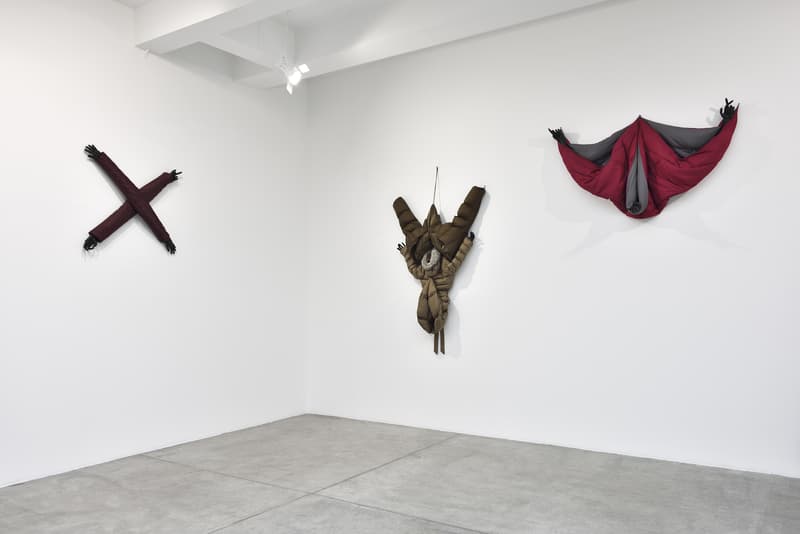 6 of 10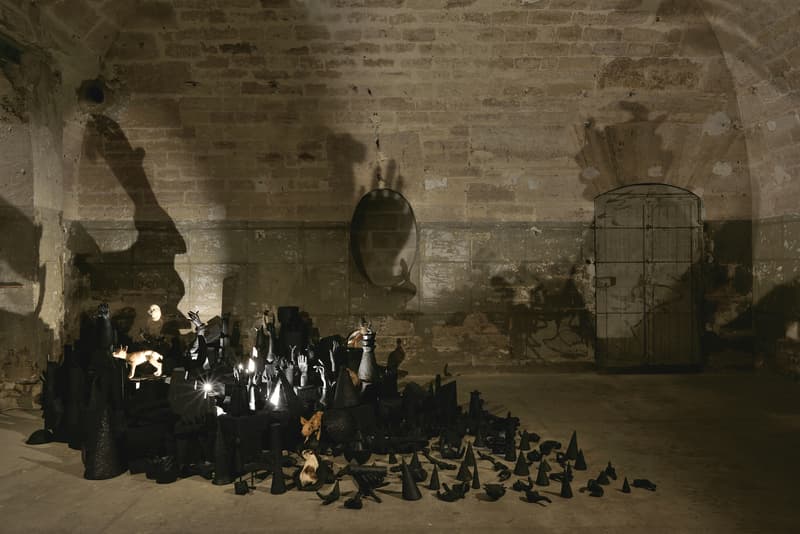 7 of 10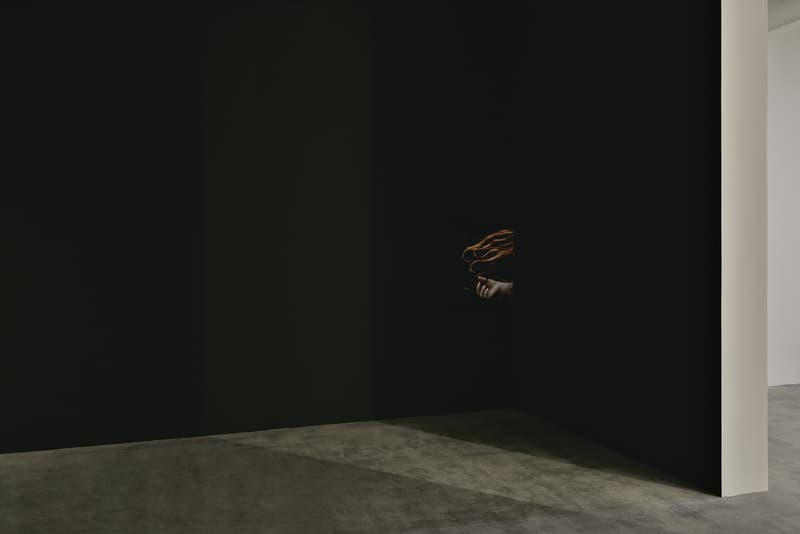 8 of 10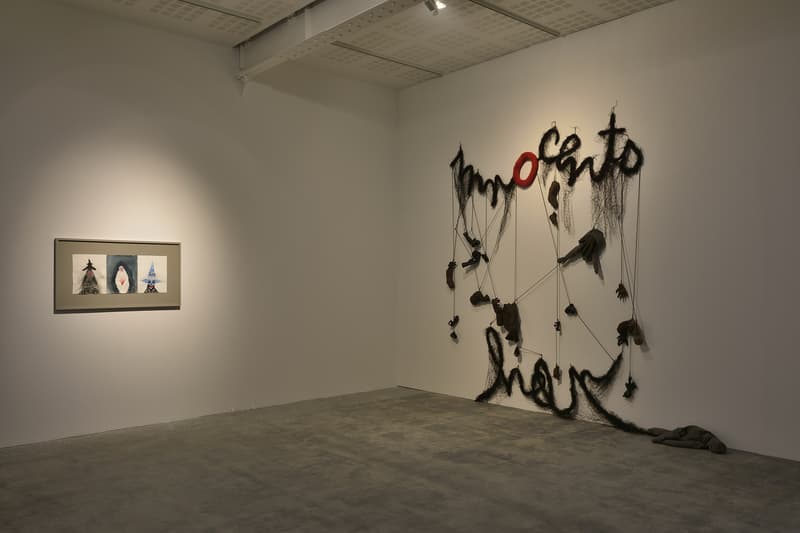 9 of 10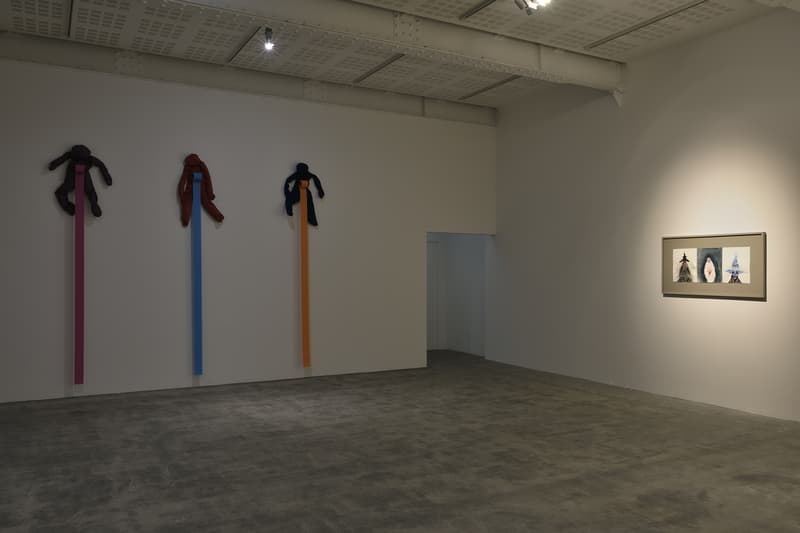 10 of 10
La Marian Goodman Gallery de Paris acceuille jusqu'au 19 juillet une exposition dédiée au travail d'Annette Messager, une artiste française qui navigue entre sculpture, dessin et installation vidéo.
Depuis quelques semaines, la galerie parisienne vous propose de découvrir le travail d'Annette Messager, récompensée à de multiples reprises pour son travail notamment du Lion d'Or de la Biennale de Venise en 2005 et du Praemium Imperiale en 2016. À votre entrée dans la galerie, vous découvrirez d'abord une collection de sculptures intitulée "Sleeping Songs" au cours de laquelle l'artiste utilise des sacs de couchage, couettes et doudounes comme matière première. "Ils prennent toutes sortes de formes et nous accompagnent jour et nuit, sur nos corps habillés ou nus" témoigne Annette Messager qui modèle ces tissus pour leur donner des formes évocatrices tout en soulignant l'absence de corps, contrastant ainsi le but premier de ces objets créés pour acceuillir le corps humain. D'autres œuvres comme "Innocents Help" nous amènent jusqu'à l'installation vidéo "Perdu dans les limbes" imaginée cette année où se succèdent images fantomatiques quasi-iréelles. D'autres installations de l'artiste française et une sélection de dessins inédits sont également présentés au sein de la galerie.
Rendez-vous à la Marian Goodman Gallery de Paris pour découvrir la nouvelle exposition d'Annette Messager, ouverte jusqu'au 19 juillet.
Amateur d'art, ne manquez pas ce musée de street-art à ciel ouvert dans le 13ème arrondissement parisien.
Marian Goodman Gallery Paris

79 rue du Temple

75003 PARIS