Waiting For Ideas mise sur la nostalgie dans sa nouvelle collection "For The Kids who know and those who don't"
Dans un lookbook photographié au collège.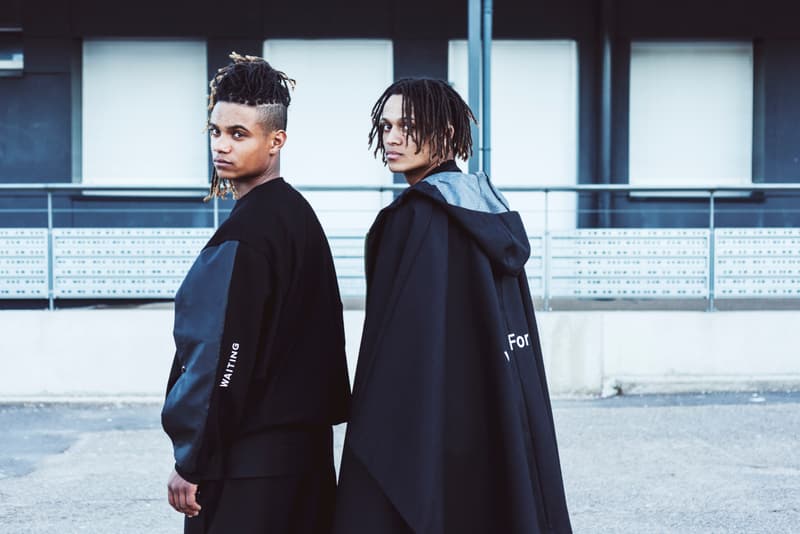 1 of 21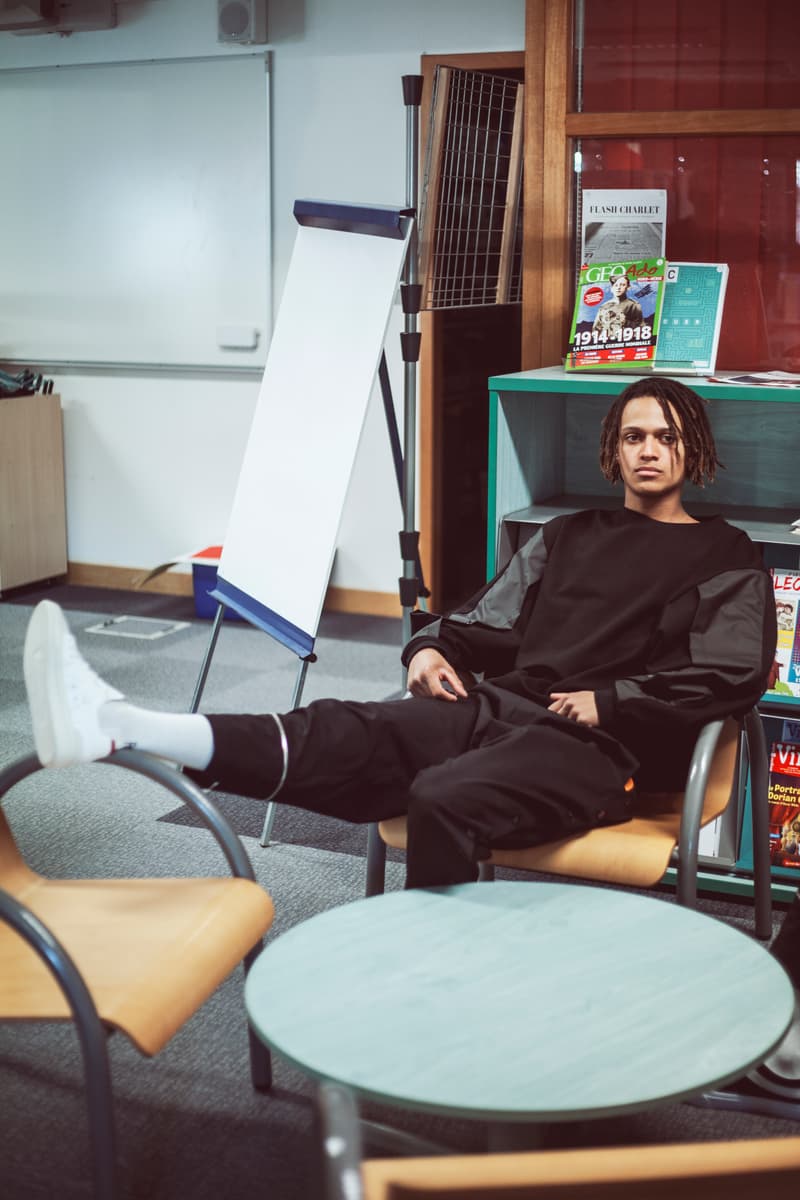 2 of 21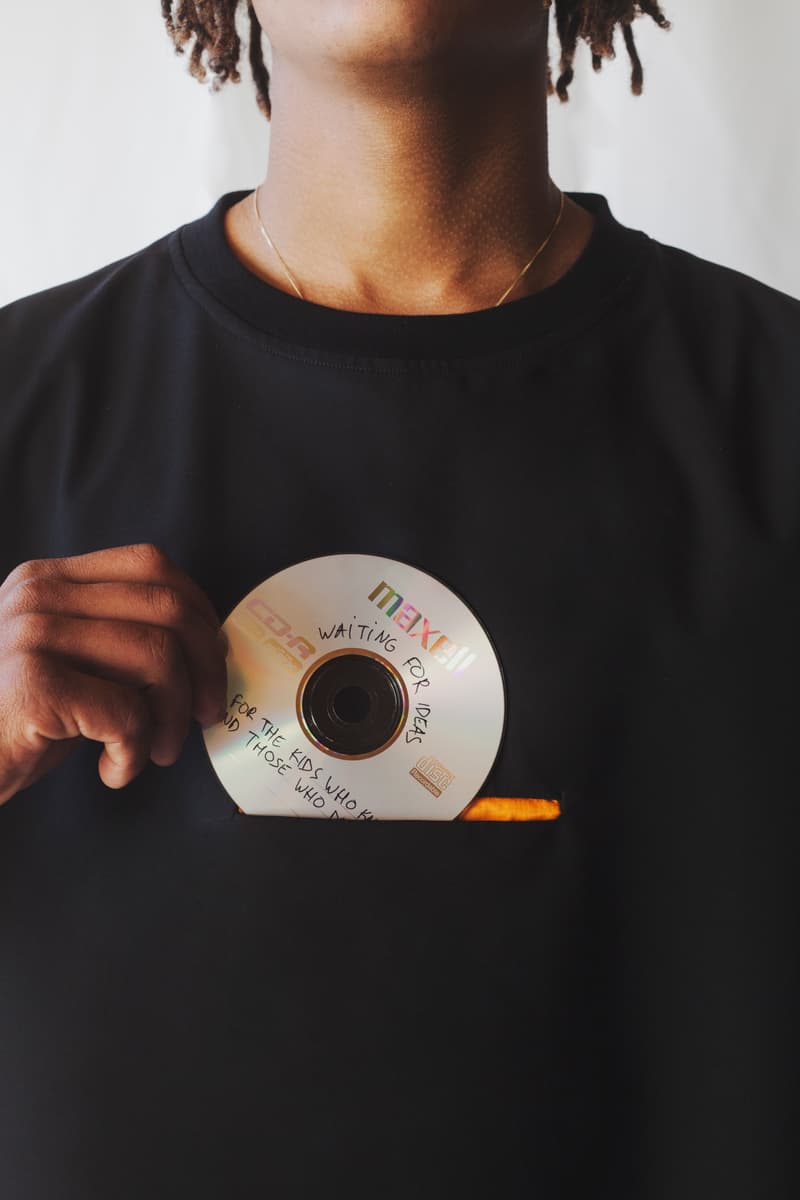 3 of 21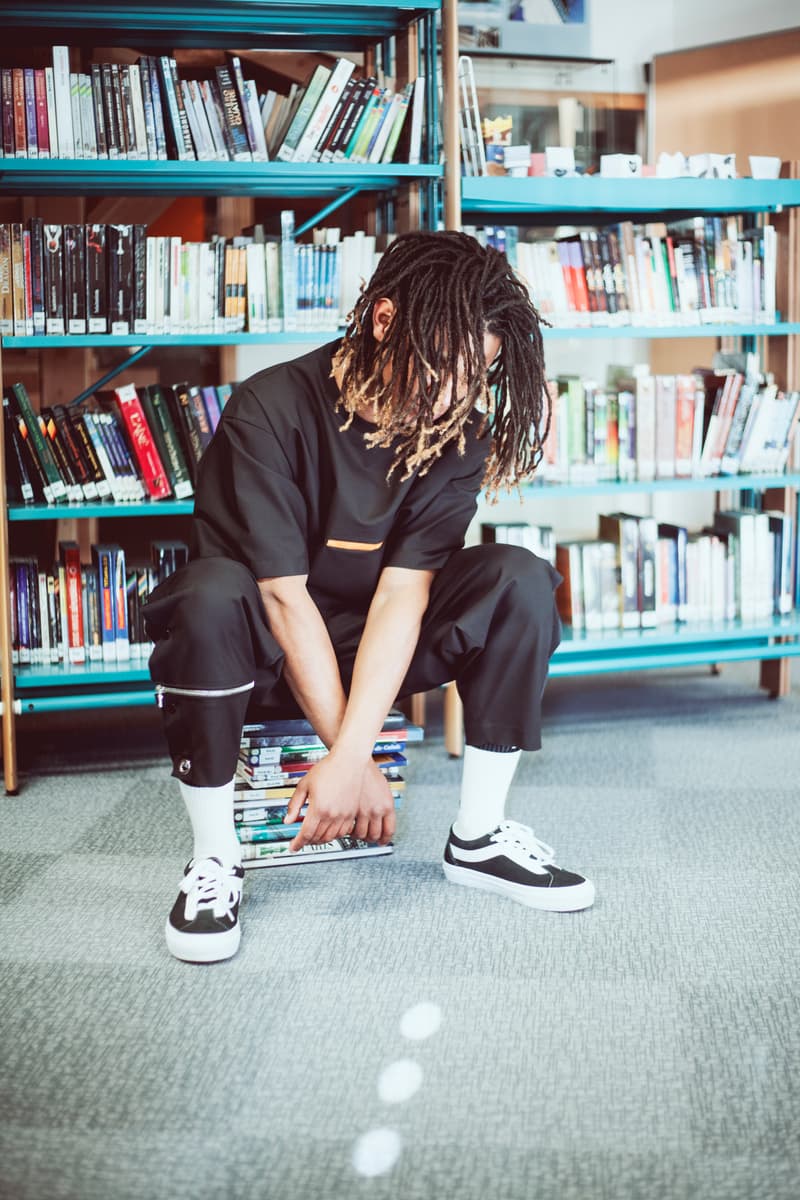 4 of 21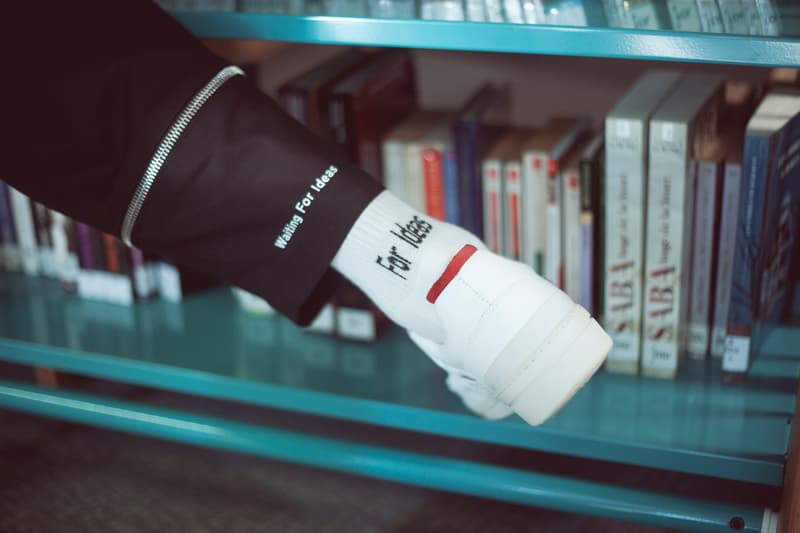 5 of 21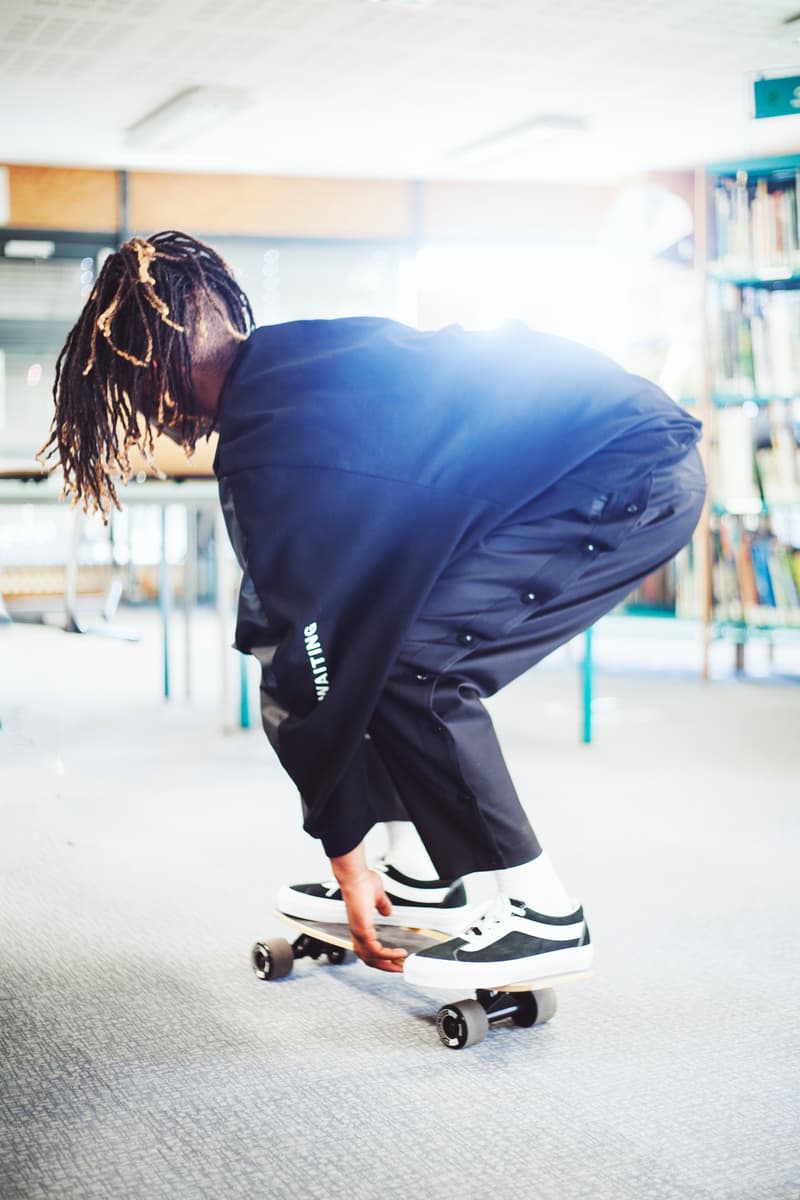 6 of 21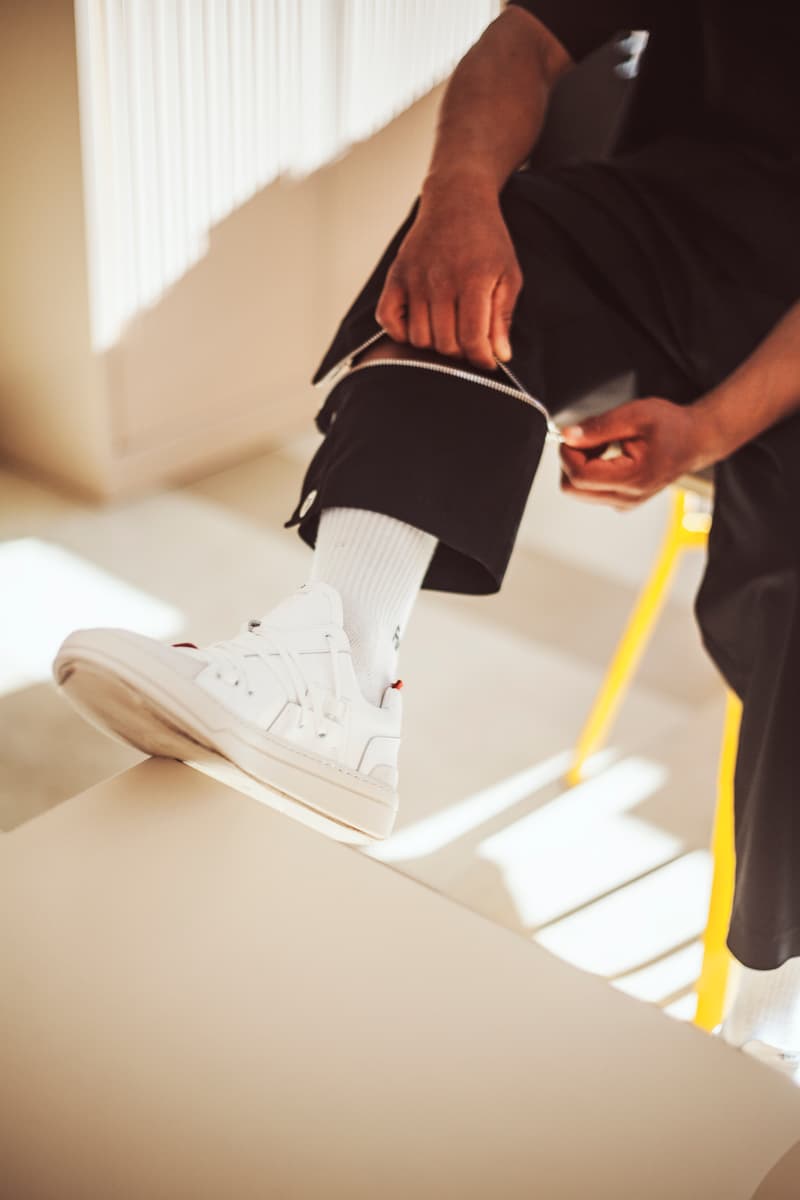 7 of 21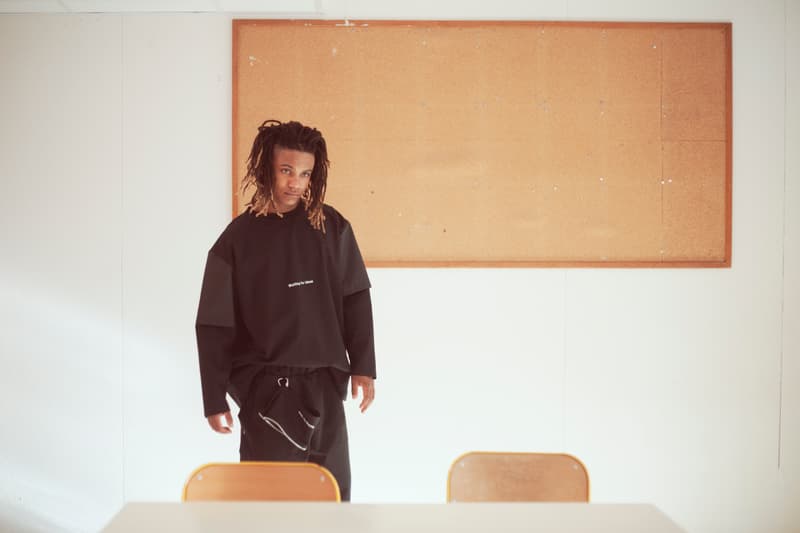 8 of 21
9 of 21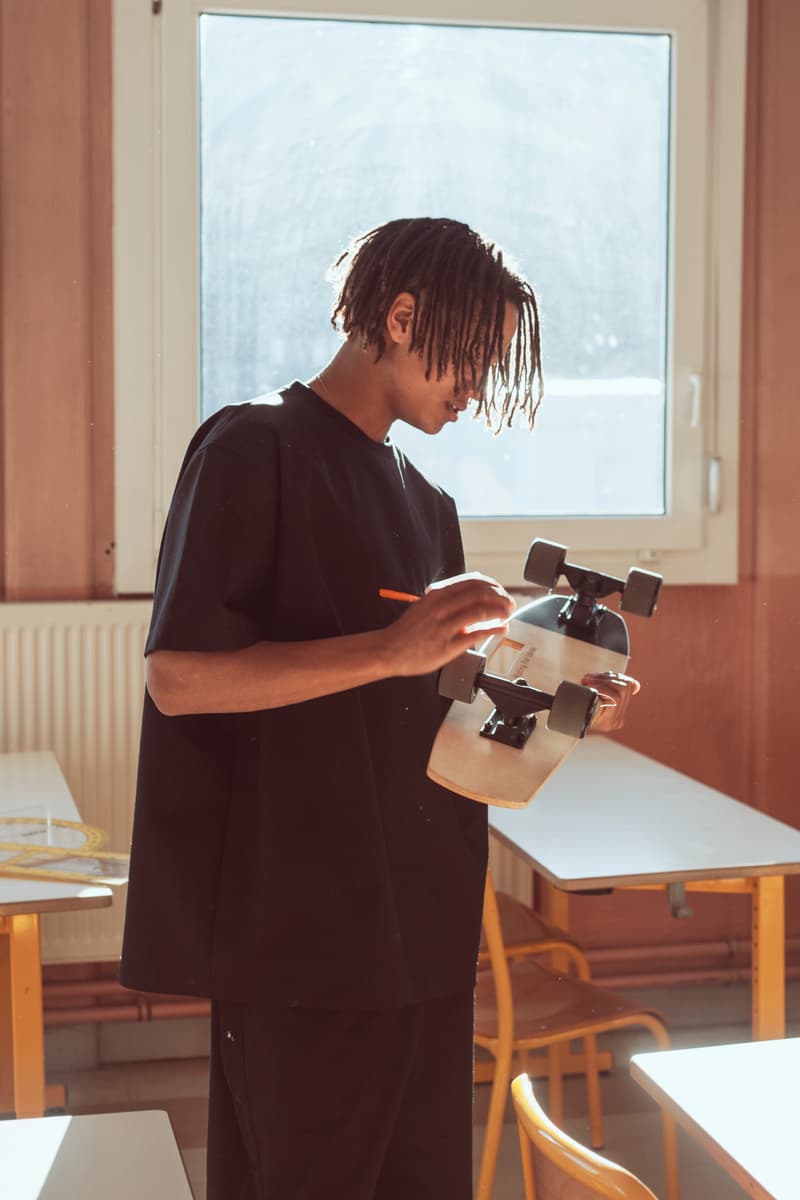 10 of 21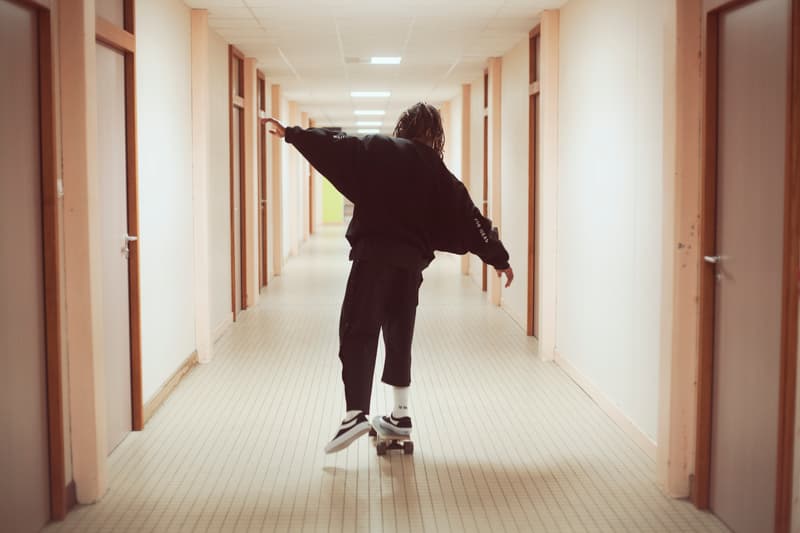 11 of 21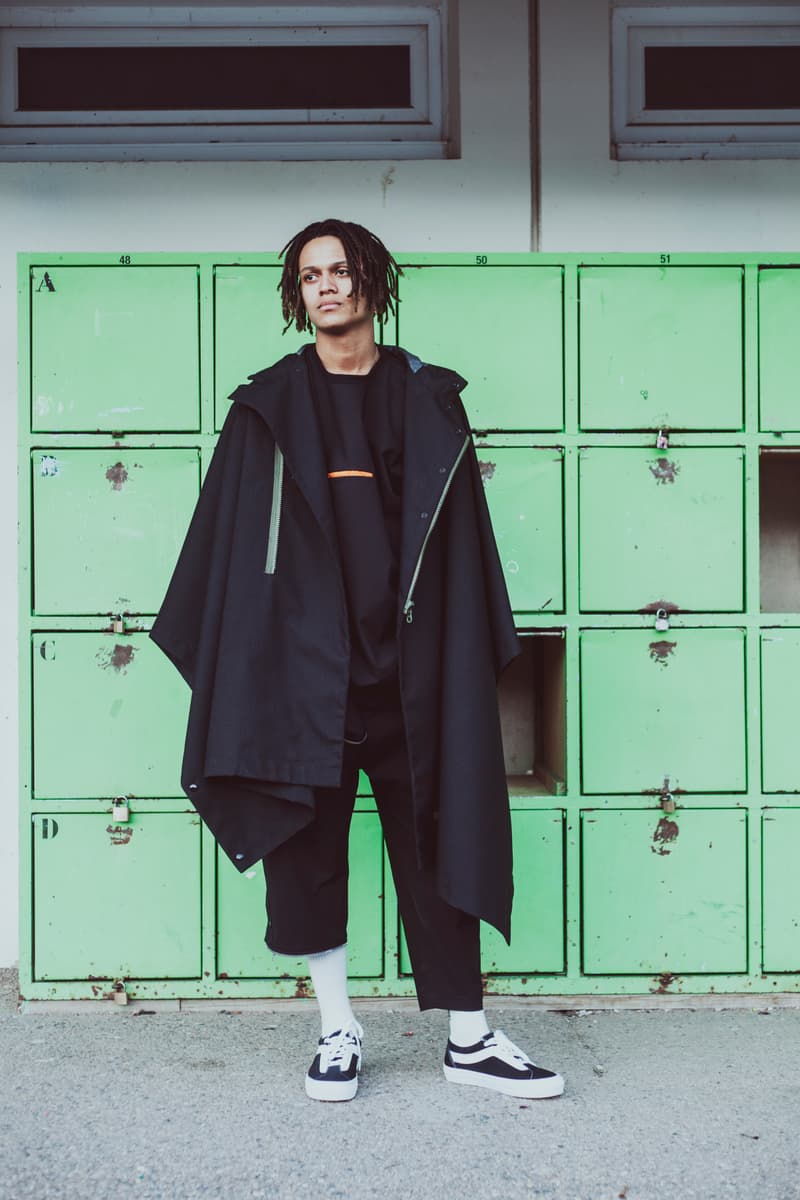 12 of 21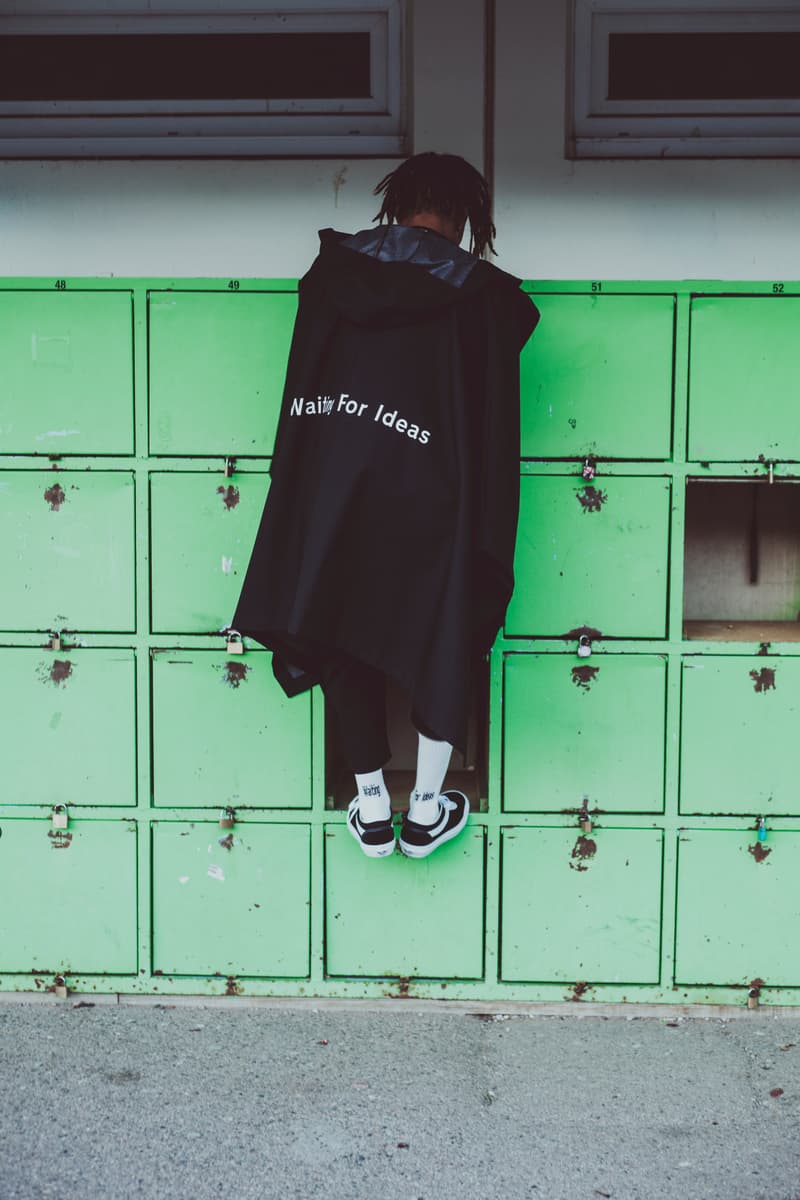 13 of 21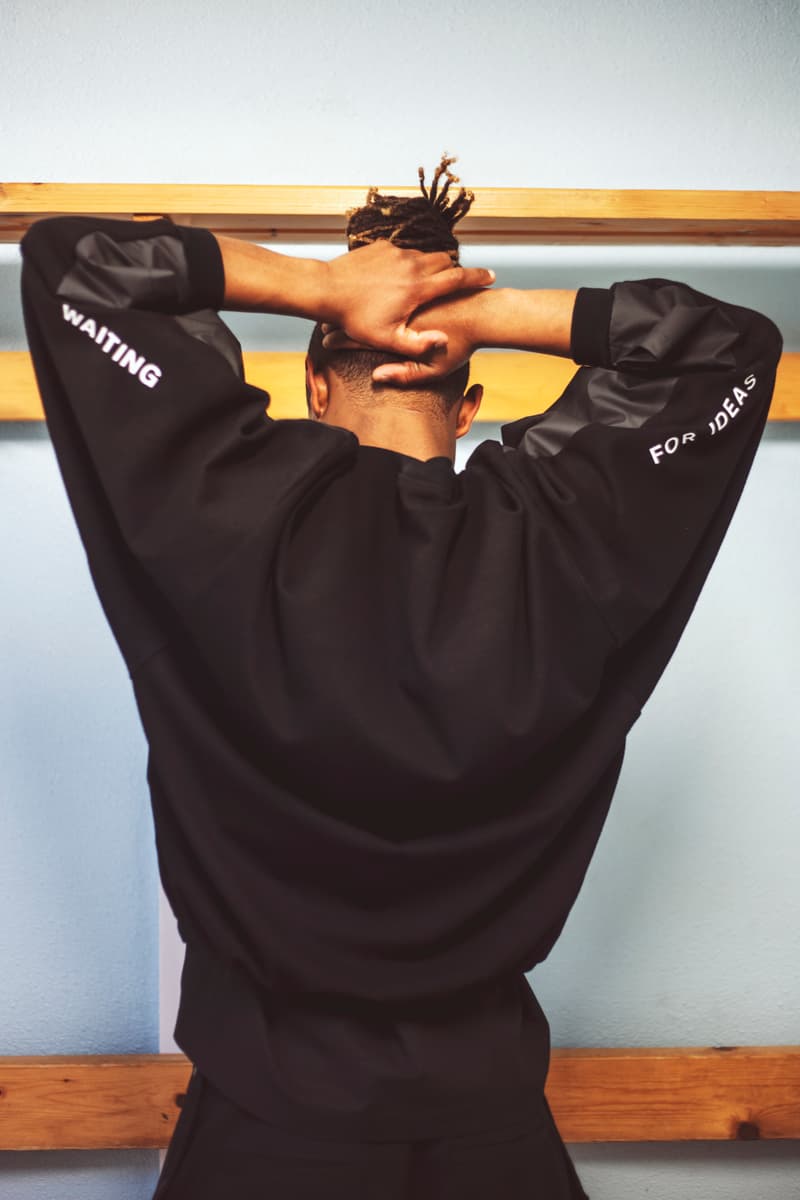 14 of 21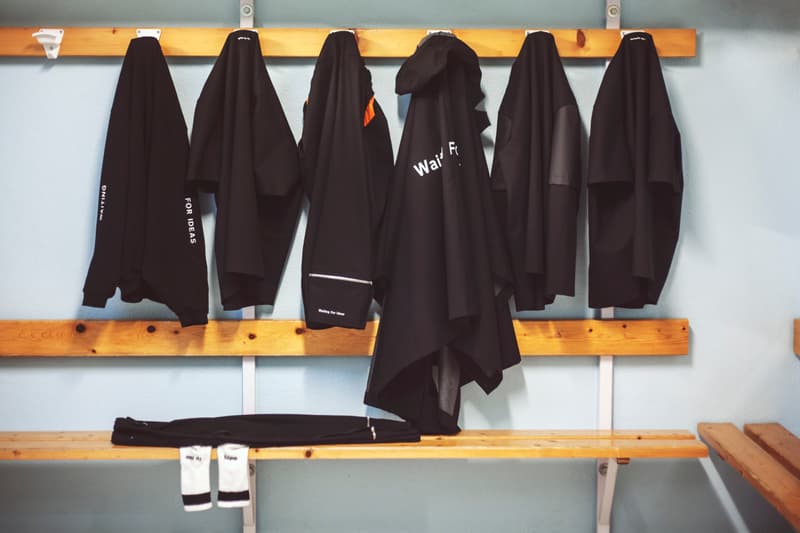 15 of 21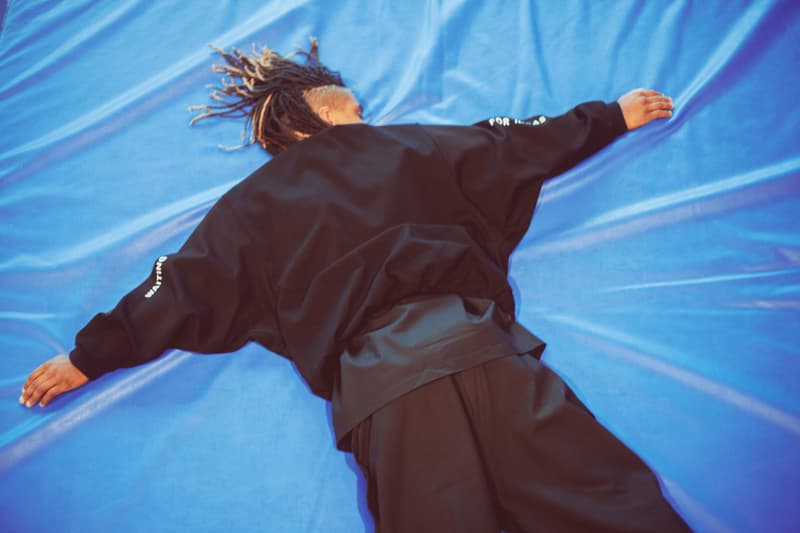 16 of 21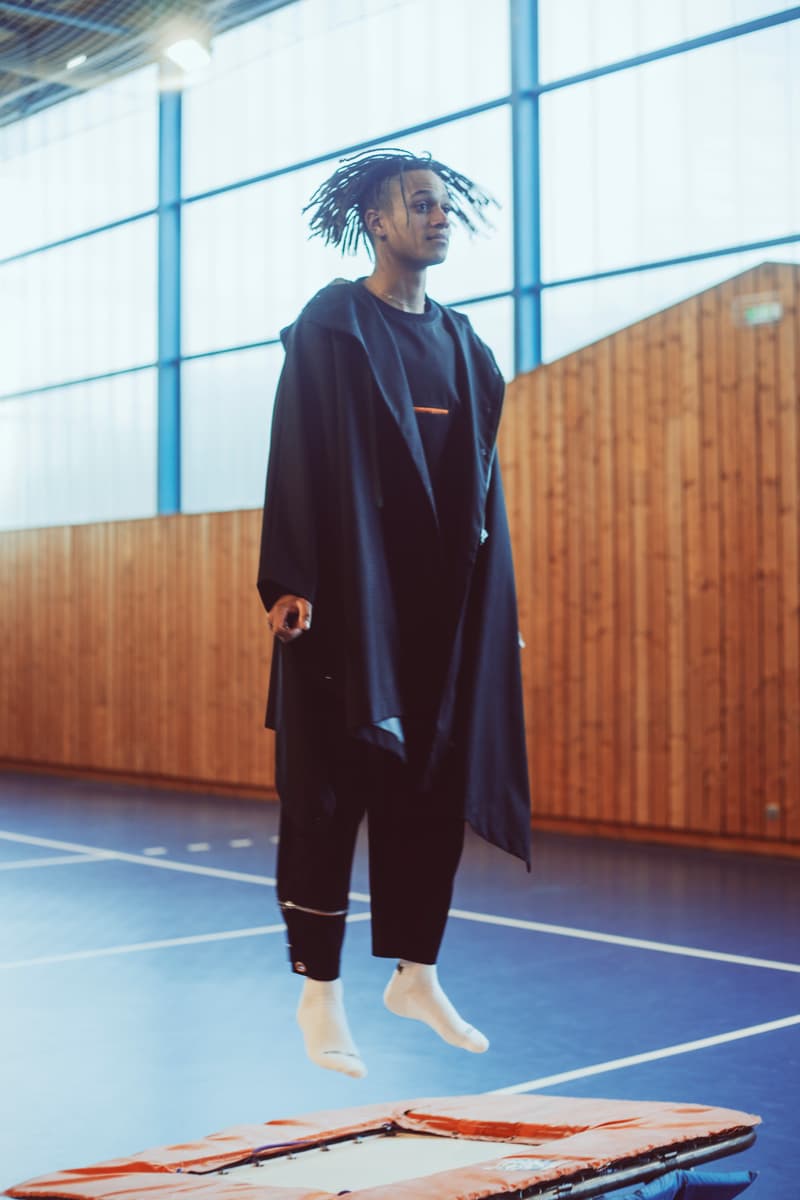 17 of 21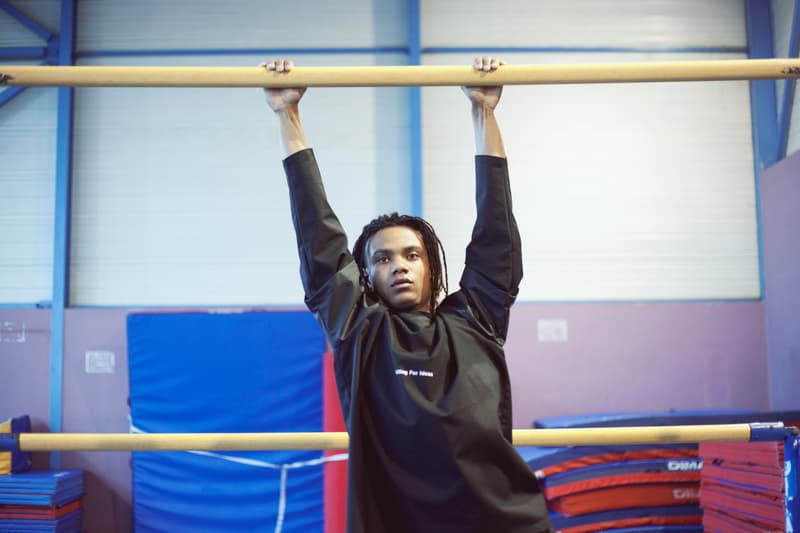 18 of 21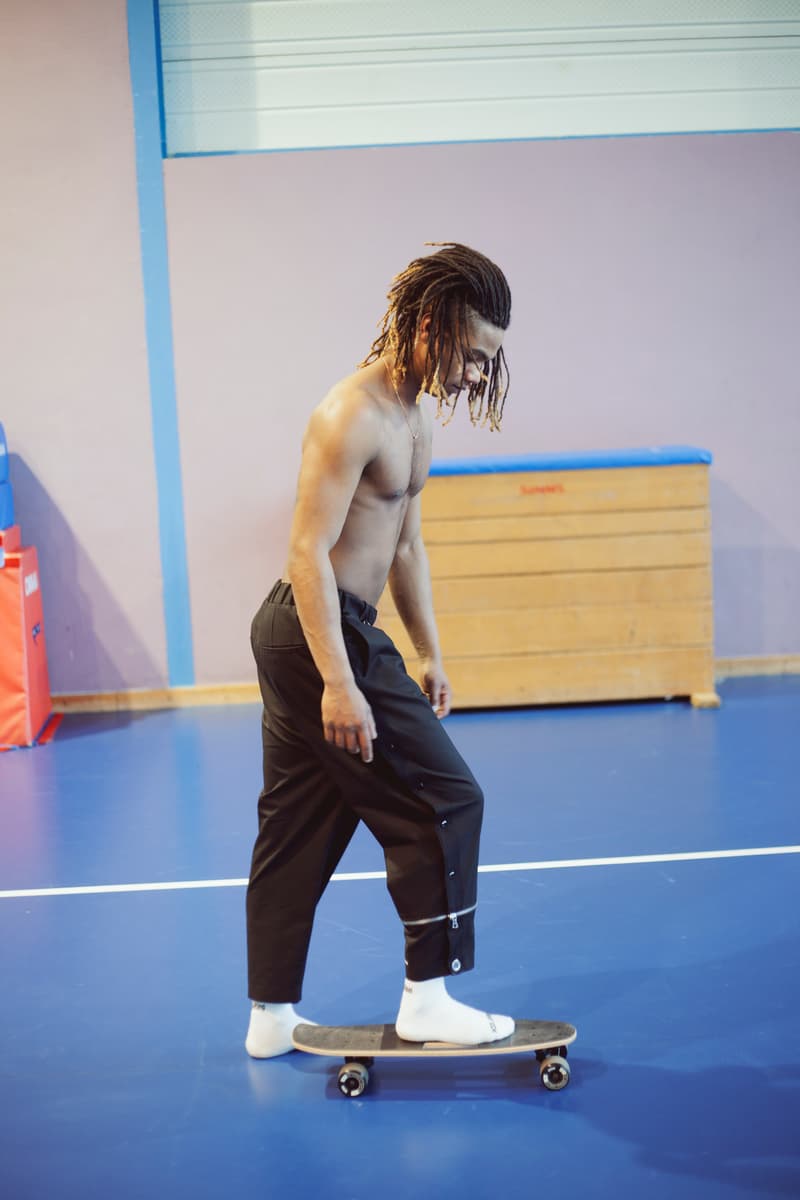 19 of 21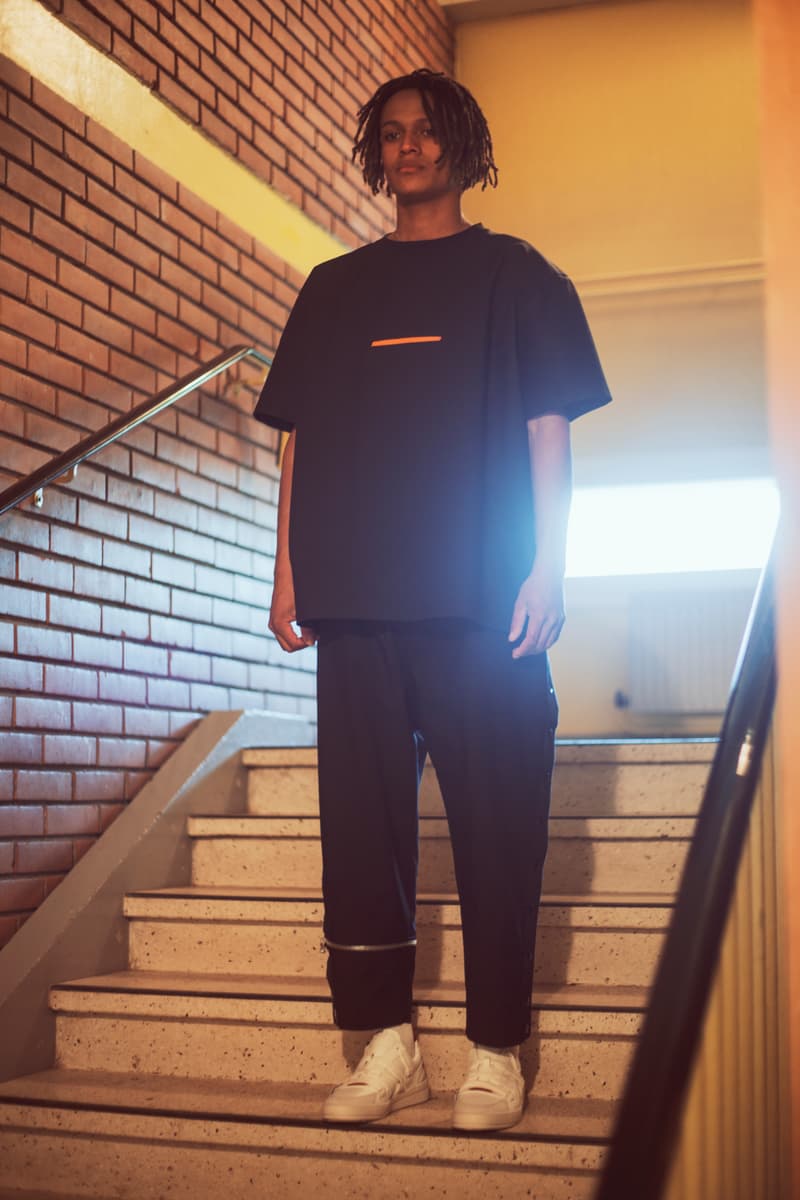 20 of 21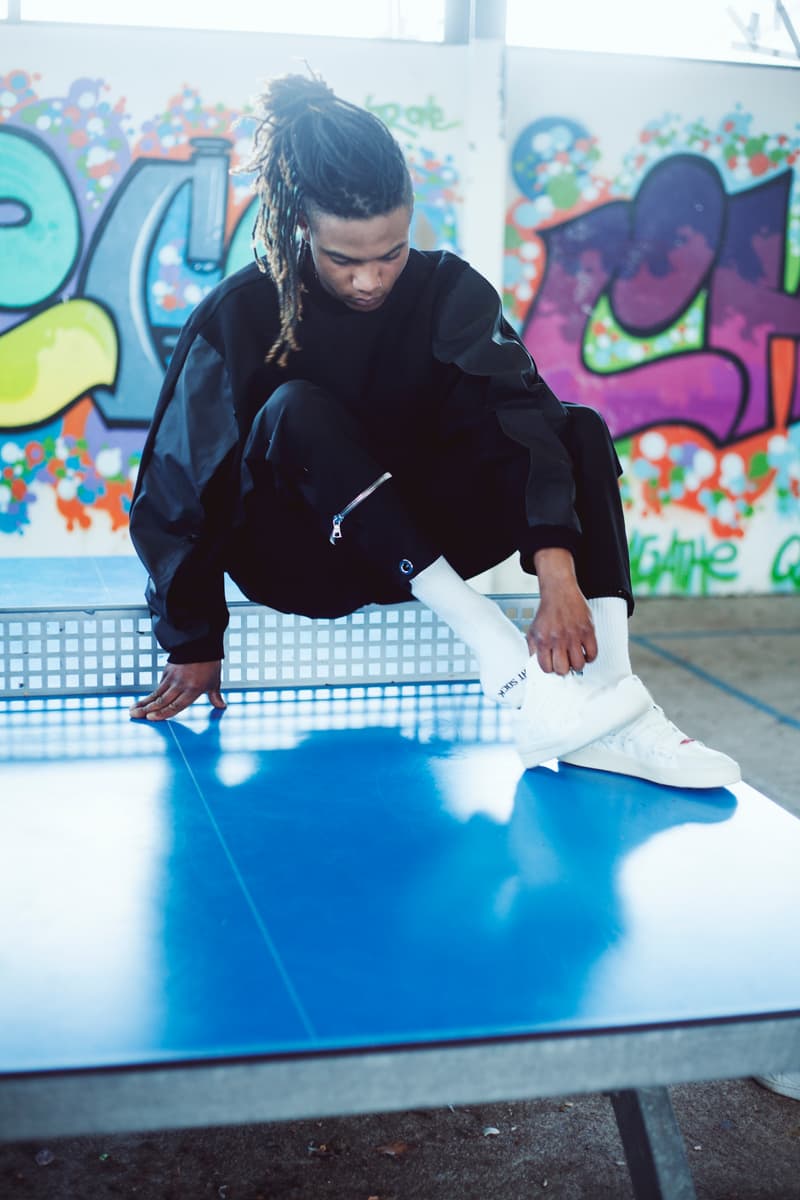 21 of 21
Il y a quelques semaines nous retrouvions le label parisien Waiting For Ideas derrière la réalisation d'une chaise Supreme x Louis Vuitton, cette fois la griffe présente sa nouvelle collection intitulée "For The Kids who know and those who don't".
Et c'est dans l'ancien collège du fondateur, que le lookbook que nous vous proposons de découvrir ci-dessus a été photographié. Une série photo en guise d'ode à une époque "où le téléchargement illégal, Skyblog, MSN et les walkmans étaient parties intégrantes de nos vies", explique le designer.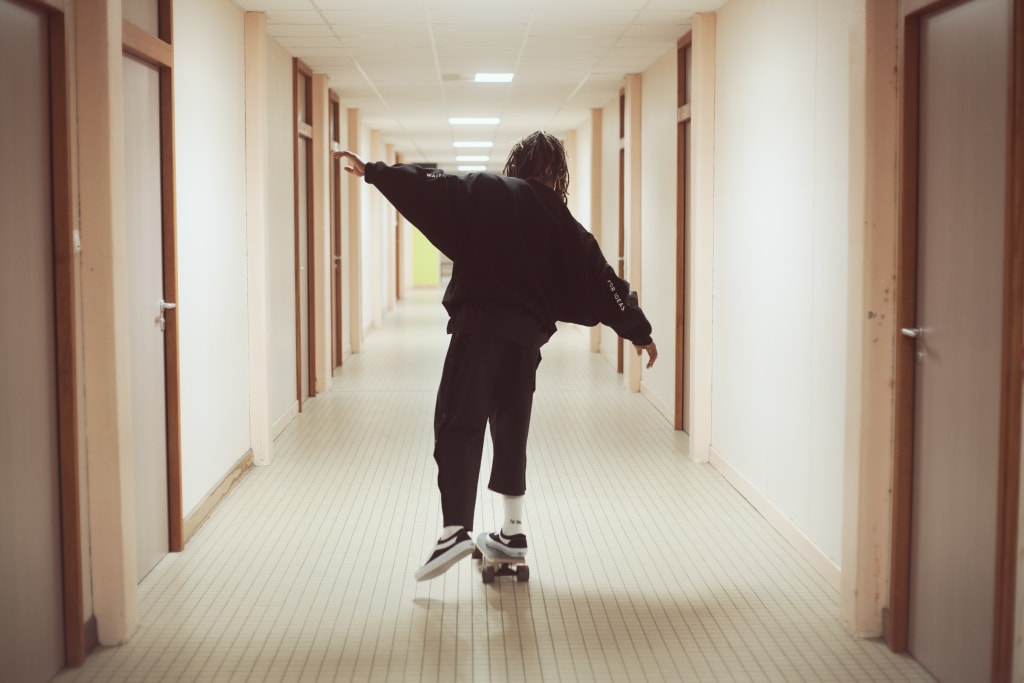 Direction la salle de sport du collège ou encore les salles de classes aux bureaux en bois et finitions en fer jaune avant de s'adonner à une glissage en skate interdite dans les couloirs. "Chaque vêtement raconte sa propre histoire : les t-shirts à fente où l'on peut y insérer un CD, les pantalons où la partie inférieure droite se détache pour ne pas l'abimer lors de sessions BMX, ou encore le sweatshirt très ample qui nous rappelle les années 90s" détaille Jean-Baptiste Anotin, fondateur de la marque.
Toutes les pièces de Waiting For Ideas sont dessinées et confectionnées à Paris, à l'exception du Cruiser fabriqué à la main dans les Vosges.
La collection est disponible dès maintenant sur l'eshop de Waiting for Ideas.